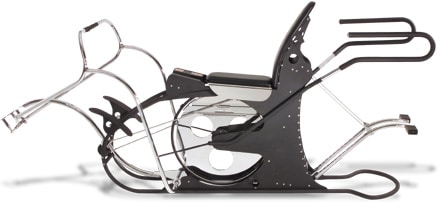 What a great one-two punch you get from Oklahoma Senator James Inhofe and the right-wing blogsite Canada Free Press. CFP is always at the ready to run material from any climate change denier on the continent, but Jim Inhofe's outburst today is a classic.
The best part, though, is the juxtaposition with the ad for a $14,615 exercise machine that "delivers a cardiovascular, strength and flexibility workout" – "in Exactly 4 Minutes Per Day."
Hey, if CFP readers believe Jim Inhofe on climate change, it's worth a try.