This is a guest post by Janet MacGillivray, Legal Coordinator and Campaign Strategic Advisor with Tar Sands Blockade.
Today, former TransCanada engineer Evan Vokes blew the whistle on his company's incompetent pipeline inspectors and non-compliance with Canada's welding regulations. In an exclusive television interview with CBC News, Vokes detailed his extensive efforts to warn his employer that it was acting irresponsibly and that a pipeline disaster could result.
As someone who just recently signed up to take action against TransCanada's irresponsible Keystone XL tar sands pipeline, this revelation confirms that all those concerned with this dangerous TransCanada project are right to fight it. Vokes' brave step forward to reveal the company's negligence will provide even more inspiration to those working to ensure that TransCanada's Keystone XL dreams remain a fantasy.
I had a good teacher, a real life hero, in Larry Gibson, a 5-feet-2 inch powerhouse of a man, who fought to protect his property and dignity from the destructive fossil fuel industry, and who turned down multi-million dollar offers from coal companies seeking to buy his family's ancestral land so they could blow it up for coal.  Instead of taking the dirty money, Larry created a land trust for the homeland resting place of his family, that is now his own resting place too.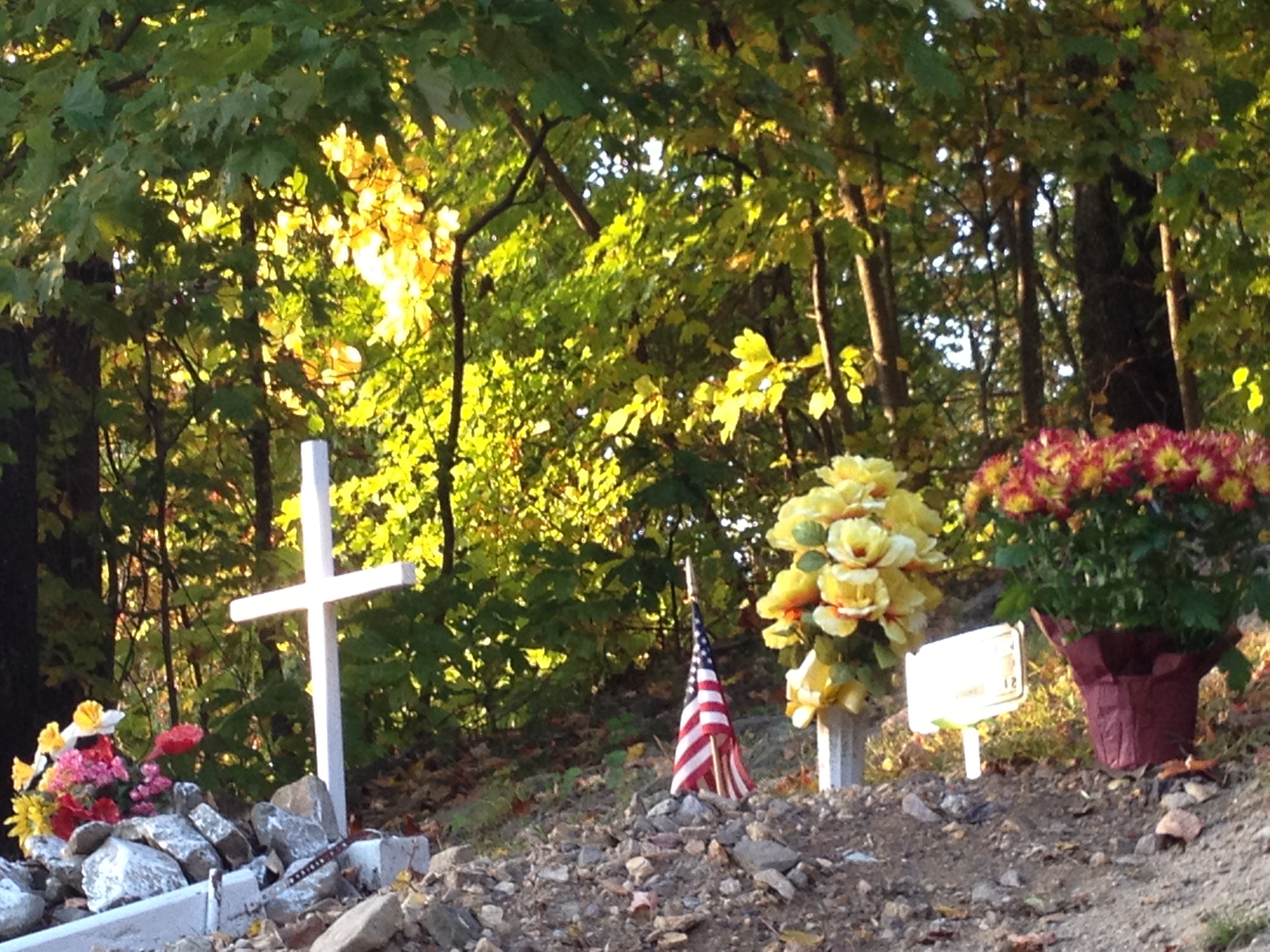 Mr. Gibson became an unlikely activist fighting mountain top removal coal mining.  Instead of worshiping the "black rock," he stubbornly stood ground on 53 acres of what had been the lowest point amidst mountains 1000 feet higher.  His Kayford Mountain bird's eye view now bears 360 degree witness to the 12,000 acre moonscape below, ancient Appalachian mountains leveled by the coal barons' dynamite and draglines. 
Larry Gibson taught anyone who met him that they were somebody. He challenged them, "What do you hold so precious in your own life that you don't have a price on it? What would that be?"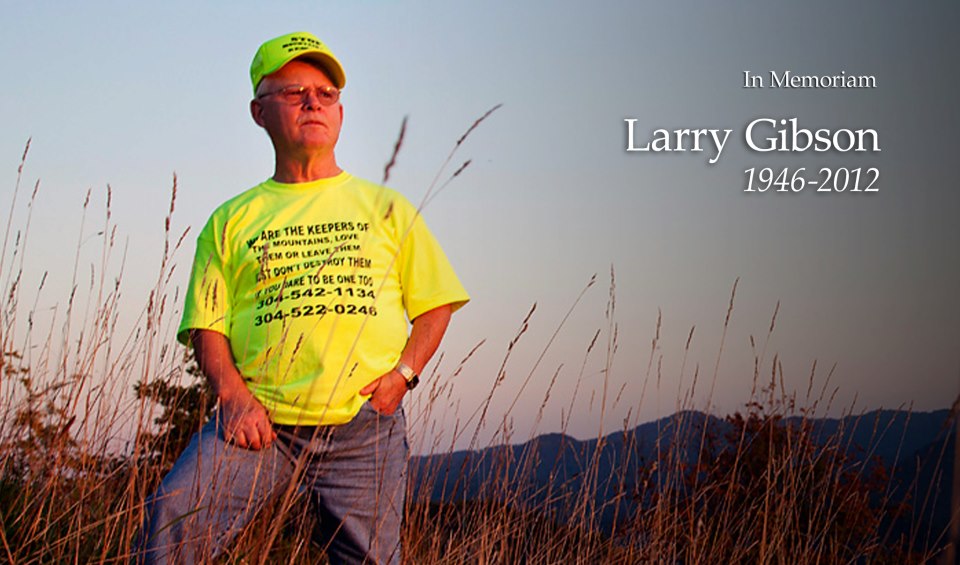 Now apparently there are some scientists who cannot be bought. Former TransCanada engineer Evan Vokes took his concerns up through all the appropriate channels and directly to TransCanada CEO Russ Girling. Despite repeated, well-documented complaints to the same corporation now trying to force through the extreme energy project called the Keystone XL pipeline, his employer refused to heed its own expert's safety warnings.
He could not have been clearer. "We can't do this practice, we can't do this practice, we can't do this practice." When nobody at TransCanada would listen, he repeatedly reported the violations to the National Energy Board (NEB), the federal energy industry regulator. Last Friday, the NEB issued a public letter to TransCanada citing confirmed allegations of regulatory non-compliance, and put TransCanada on notice that it will not tolerate ongoing violations.
"Pipeline safety is of paramount importance to the NEB and it will take all available actions to protect Canadians and the environment," NEB said. 
This certainly calls into doubt TransCanada CEO Russ Girling's repeated reassurances that his company has "safely and reliably operated pipelines and other energy infrastructure across North America for more than 60 years."
Despite the fact that the pipeline route is punctuated by intense grassroots opposition in multiple locations along its controversial route, democratic review processes and agencies charged with environmental protection have failed to halt progress on this disastrous tar sands export pipeline. TransCanada has a lot at stake. A bulk of 2012's reported profits exceeding 600 Million dollars are based on projects President and CEO Girling publicly states are "currently in advanced stages of development" including the Keystone XL pipeline.
People are rising up and putting their bodies in the line of destruction, peacefully locking themselves to machines and sitting in trees to prevent TransCanada from burying its pipeline in their land and near their water.  TransCanada and its hired police force are not listening to the concerns of landowners upset by the foreign company's questionable eminent domain claims to their property. Instead, they are arresting and suing these unlikely activists. The Canadian company's recent lawsuit against Texas protestors is based on a tract of land that TransCanada paid a property owner a mere $10 dollars for in 2009.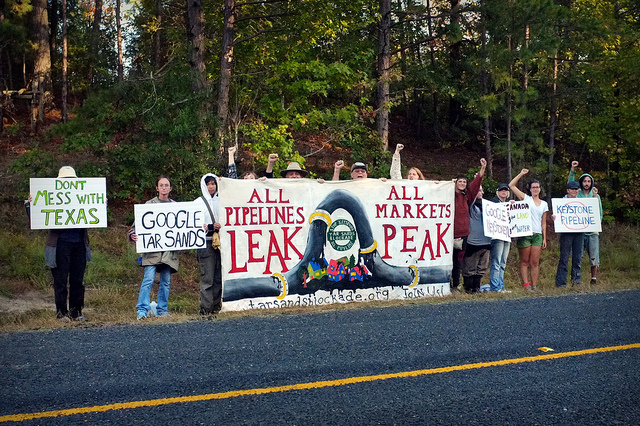 Mr. Gibson's father and grandfather had been coal miners. Larry said don't end mountaintop removal, end coal.  End fossil fuel addiction.
This tar sands expansion project isn't just about one pipeline. It is a massive injection to our fossil fuel addiction, setting us up for an overdose in the face of dangerous climate disruption.
Like Evan Vokes, Dr. James Hansen blew the whistle on his employer after climate science was repeatedly trumped by politics, and was being actively suppressed by Bush-era political operatives who'd come from the fossil fuel industries they were supposed to regulate.  Thirty years ago, Dr. Hansen had sounded the alarm about burning fossil fuels and global warming. Last year,  Dr. Hansen took to the streets in actions of civil disobedience to send a visual message to the American President asking him to oppose the Canadian company's $7 Billion, 1,702 mile pipeline that would transport heavy bitumen from the Alberta tar sands to the U.S. Gulf Coast for export to overseas markets.  "If President Obama chooses the dirty needle,  it's game over."
Explaining his White House arrest last year, Dr. Hansen stated  "Einstein said to think and not act is a crime."  In case there is any question, one of the world's leading experts on climate science also makes it clear: "We simply cannot be that stupid if we want to preserve a planet for our children and grandchildren."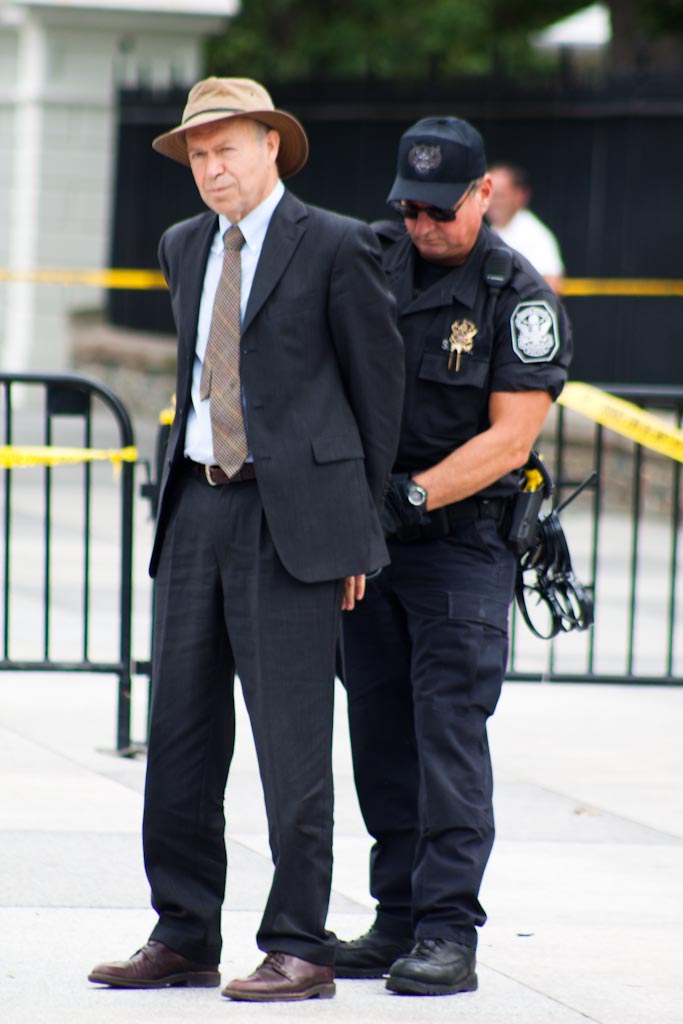 Larry Gibson's 16th birthday card to my daughter teaches, "Keep your eye on the prize, The Future. You can do what you set your mind to." As an environmental attorney discouraged by the lack of progress, I left the ranks of traditional environmental organizations that are playing too politely. After Larry, a mentor, passed on September 9, I asked myself, what can I do in his honor?
I signed up to take action with the Tar Sands Blockade, who like Larry, are standing their physical and moral ground. I arrived in Winnsboro, Texas and met Larry's non-blood kin, related by a sense of justice. Great grandmother and oil company veteran widow Eleanor Fairchild, the stars-and-stripes-sneaker-wearing unlikely activist arrested on October 4 along with Daryl Hannah, is fighting against TransCanada's attempts to build the risky Keystone XL pipeline right through her property. She told me yesterday, "I am not scared, because I am right." 
Now she has a TransCanada engineer agreeing with her.