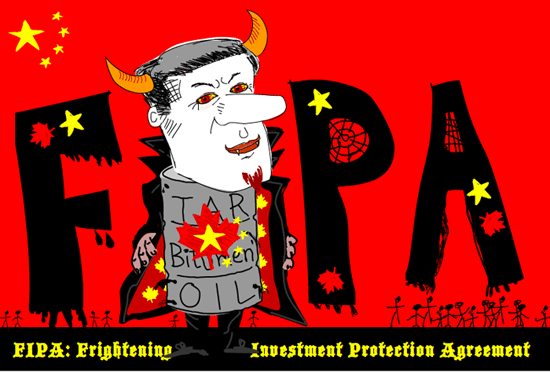 hat's the scariest thing happening just after Halloween? Is it the stomachaches our children will have from eating too many sweet treats? No, it's the Canada-China Foreign Investment Promotion and Protection Agreement (FIPA), which will automatically come into force on November 2nd, binding Canada for 31 years to come.
Curiously, the oil sands industry will be prevented from enacting strict environmental and health regulations – lest they be sued for billions by Chinese investors who can claim that the rules have changed and adversely affect their investments.
Great idea! Let's do the same thing in Canada. But first we have to get Prime Minister Harper to allow a debate in Parliament.