A scheduled 'integrity dig' on Enbridge's Line 21 or Norman Wells Pipeline has alerted the company to contaminated soil in two locations along the line, according to an Enbridge news release, raising concerns the aging line may be leaking along its 870 kilometre route.
"The pipeline was shut down as a precautionary measure until repair sleeves were installed," the release reads. "Further investigate is being conducted at each site."
At kilometre post 457 along the line, near Fort Simpson, roughly 30 cubic metres of hydrocarbon tainted soil were removed from the area. At kilometre post 391, near Wrigley, between 60 and 70 cubic metres of soil were quarantined, the approximate equivalent of 6 or 7 dump truck loads. Enbridge has not indicated the cause of the leaks at this point.
Wrigley, N.W.T. was the site of Enbridge's 2011 spill of an estimated 700 to 1500 barrels of oil into the environment, contaminating half a hectare of land. The company originally reported only four barrels had spilled from a pinhole-sized opening in the pipe.
The Norman Wells Pipeline runs between Norman Wells in the Northwest Territories to Zama, Alberta, carrying 39,400 barrels of oil per day.
Enbridge conducts "integrity digs" to perform visual inspections along pipeline routes. According to Enbridge "third-party excavation damage, worker error, corrosion (a chemical reaction between the environment and the pipeline steel that reduces the pipe wall thickness), and cracking or denting" are all features "known to require a repair in the past."
As Desmog recently covered, TransCanada, the company currently overseeing the construction of the southern leg of the Keystone XL pipeline, may be laying pipe with defective welds. Photographs taken from inside the pipeline show daylight streaming in through faulty welds between segments of pipe. In May 2012, a TransCanada whistleblower revealed TransCanada's long history of substandard welding practices and failure to meet regulatory code.
Pipelines, for any variety of reasons, pose a risk to their surrounding environment. In the case of the Norman Wells Pipeline, it is still unclear how the integrity of the line was compromised.
From the Enbridge website: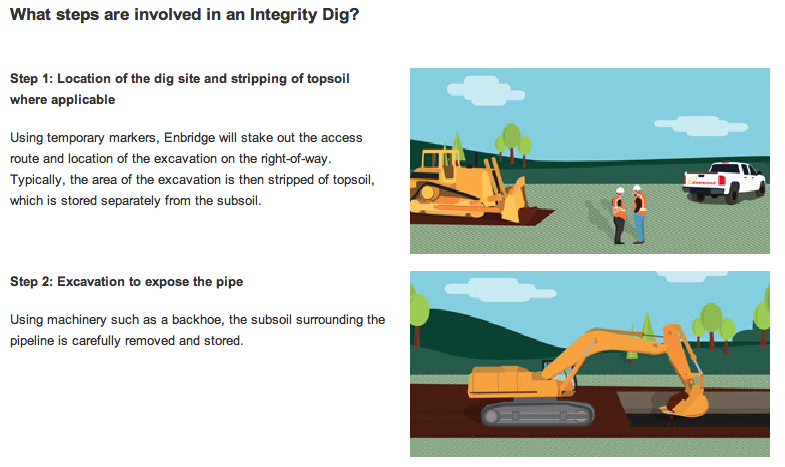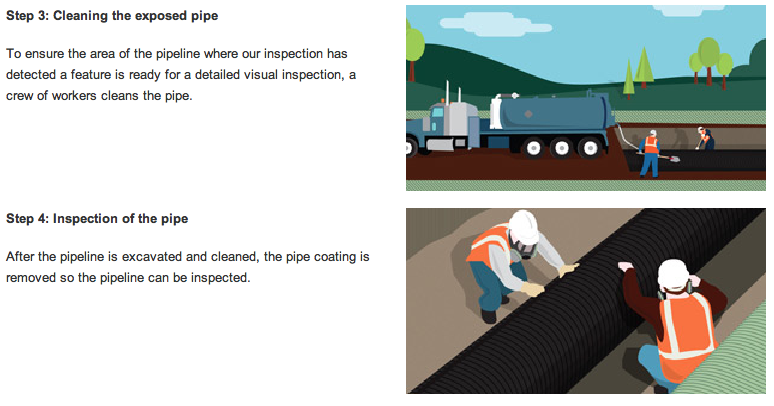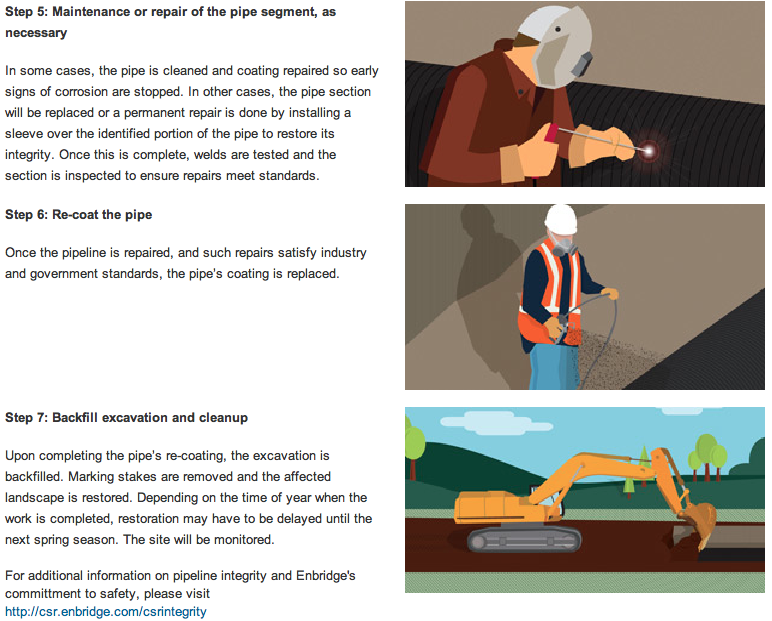 In October British Columbia Environment Minister Terry Lake criticized Enbridge's Northern Gateway Pipeline representatives for being "long on promises, short on solid evidence and action" when it comes to the company's promised 'world-class' land-based spill prevention, response and mitigation practices. Enbridge admittedly has no land-based spill prevention strategy prepared for the contentious Northern Gateway Pipeline, and will not until six months after the pipline has been approved. 
Under cross examination during the Joint Review panel hearings in Prince George, Enbridge was unable to explain how they would prevent or respond to land-based spills along the 1,172 km line which crosses 770 of British Columbia's watercourses. 
The company's current problems with the Norman Wells line serve as a timely reminder that pipelines, as Enbridge is willing to admit, remain vulnerable over time to deterioration and human error.