The recent March 6 House Energy & Commerce Subcommittee on Energy and Power hearing titled "Benefits of and Challenges to Energy Access in the 21st Century: Fuel Supply and Infrastructure" never had over 100 online viewers watching the livestream at any point in time. And it unfolded in an essentially empty room. 
But the poor attendance record had no relation to the gravity of the facts presented by testifiers. Among other things, one presenter revealed 36 percent of the gas by-product from oil obtained via hydraulic fracturing ("fracking") in North Dakota's Bakken Shale basin was flared off as waste during a brutally cold midwest winter with no end in sight.
These damning facts were brought forward by Coalition for Environmentally Responsible Economies (Ceres) Oil & Gas and Insurance Programs Director Andrew Logan, one of eight people called to testify around topics ranging from domestic propane markets to fossil fuels-by-rail markets, to pipeline markets and flaring. 
A topic covered previously by DeSmogBlog, Logan submitted to the Subcommittee that flaring "is getting worse, not better."
"Flaring in North Dakota hit 36% in December, a new record," Logan told the subcommittee. "This means that more than 1/3 of all natural gas produced in the state is going up in smoke, at the same time as consumers around the country are seeing price spikes from natural gas in this cold winter, along with actual shortages of propane in many places."
Logan also said that wasteful flaring is also a growing quagmire in Texas, which has seen a 10-fold increase in flaring permits since 2010.
At least one influential Subcommittee member has taken notice.
U.S.

Rep. Waxman: Flaring "Wasteful and Unnecessary"

During the question-and-answer portion of the hearing, U.S. Rep. Henry Waxman (D-CA) chimed in with his thoughts on flaring, calling for a follow-up hearing to focus exclusively on this issue.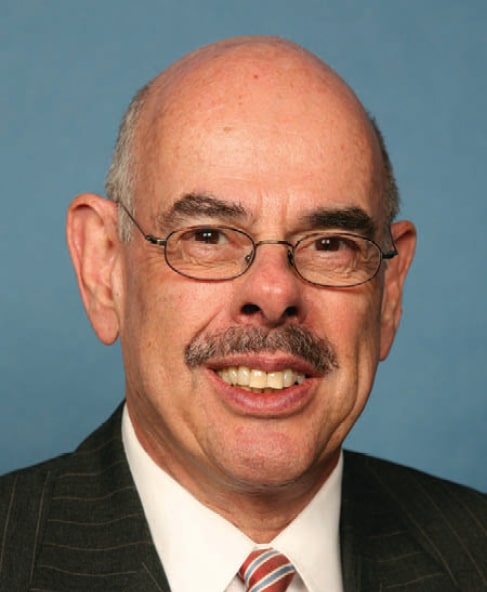 U.S. Rep. Henry Waxman (D-CAWikimedia Commons
"The wasteful and unnecessary flaring of natural gas is a serious problem and has no place in a modern energy infrastructure. I believe the Subcommittee should a hearing to get the facts regarding flaring and to develop real solutions to the problem," said Waxman.
In an interview with DeSmogBlog, Logan said he believed that a hearing on this issue would go a long way toward tackling the flaring problem. 
"Flaring, at least at the level we are currently seeing in the Bakken, is so obviously indefensible that simply shining a light on the problem should get us well on the way to a solution," said Logan. "That being said, the Republicans obviously control the House — and therefore the subject of hearings at present — and so I don't know how likely it is that we will see hearings anytime soon."
"Wasteful" is an understatement given how much gas is flared off in the Bakken Shale. The amount flared off could heat over half a million homes per day, according to a New York Times investigation. 
"In 2012 alone, flaring resulted in the loss of approximately $1 billion in fuel and the GHG emissions equivalent of adding one million cars to the road," explained Ceres' July 2013 report titled, "Flaring up: North Dakota Natural Gas Flaring More Than Doubles in Two Years." 
According to World Bank data, the U.S. is now one of the top five flarers in the world.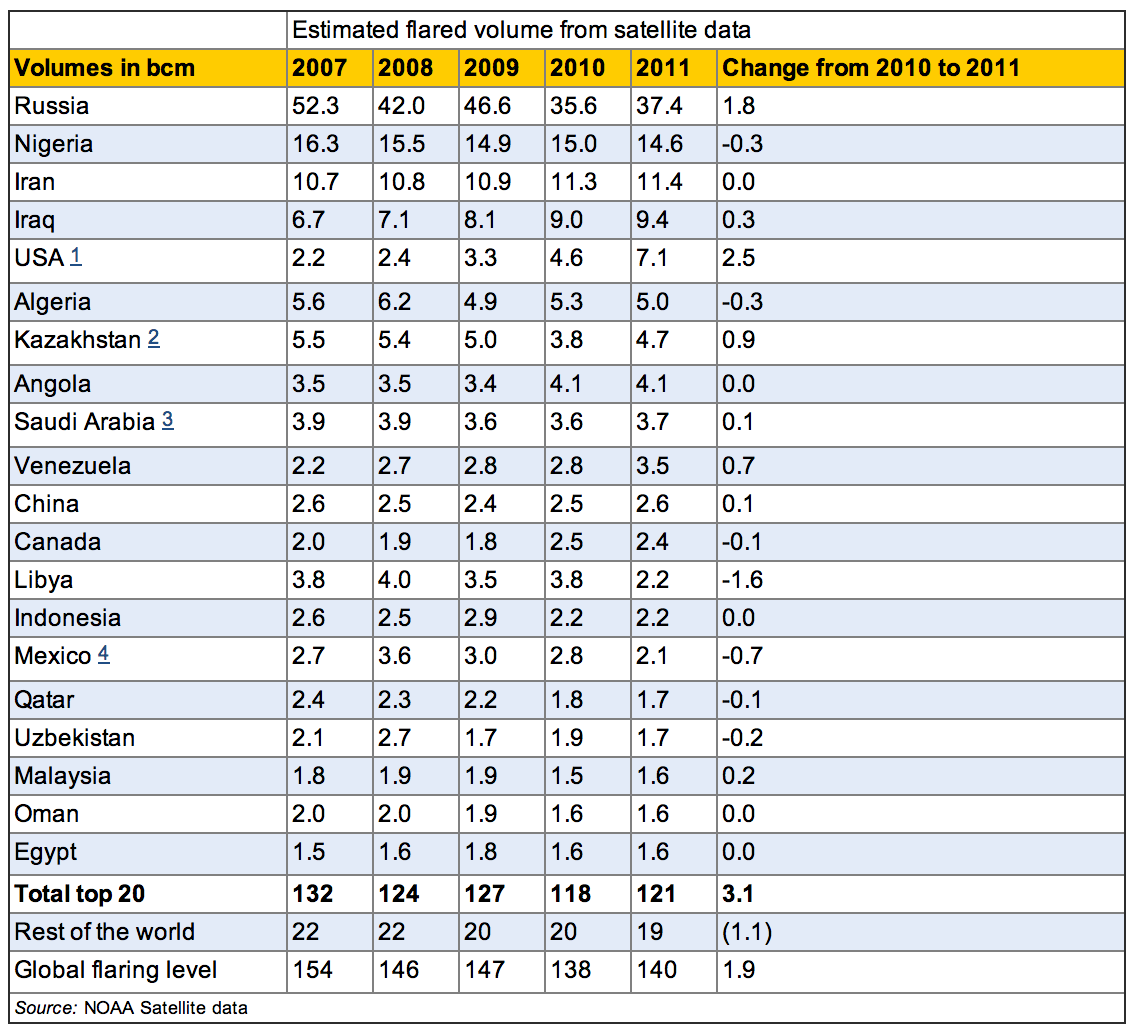 Table Credit: World Bank
So, what's being wasted? Not just methane gas, but also "rich [and] valuable natural gas liquids like propane and butane [which are] about the last gas you would want to flare," according to Logan's testimony.
The propane is being flared at the same time North and South Dakota face a propane crisis and accompanying price spike.
"In North and South Dakota, the shortage has become so acute that the Standing Rock Sioux Tribe has opened shelters to serve its population, most of whom rely on propane," explained The New York Times.
Logan says the situation in the Dakotas epitomizes why strong federal regulations are needed. 
"It's outrageous that propane is being flared off as a waste product when Dakotans are shivering in the cold due to artificial propane shortages," he said. "The only real solution is regulation that forces the industry to curtail flaring once and for all."
"Flaring in North Dakota will only be solved when the regulatory structure changes so that flaring is no longer the easiest option. For that to change, the incentive structure needs to change."
Why Flare? Profits
At the hearing, Waxman asked Logan why he thinks companies choose to flare at all. 
"Well, it's really all about the relative economics and also the state of regulation in places like North Dakota. So while it's profitable to capture the gas, it's more profitable to drill the next oil well," Logan testified. "So if you're an oil company with a limited amount of money to spend — as they all are — it's a somewhat rational short-term choice to say, 'Well look, if I don't have to capture that gas, I'd rather spend that money to drill another well.'"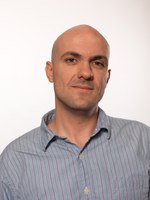 Andrew Logan; Photo Credit: Ceres
"We think in the long-term that's very short-sighted and a waste of the value of that resource, but you can kind of see why the market is pushing companies in that direction."
This short-term, profit motive was echoed by an oil and gas industry representative in a September 2011 story appearing in The New York Times. 
"I'll tell you why people flare: It's cheap," Troy Anderson, lead operator of a North Dakota gas-processing plant owned by Whiting Petroleum told The Times. "Pipelines are expensive: You have to maintain them. You need permits to build them. They are a pain."
It also helps the industry that the head of North Dakota's oil and gas regulatory body — the Department of Mineral Resources — is headed by Lynn Helms, a former employee of industry giants Texaco and Hess. 
"Bakken…not going anywhere"
Logan and the over 100 members managing the more than $11 trillion Ceres represents argue that a time-out is needed to determine how to develop the Bakken more strategically.
"The Bakken formation has been around for 360 million years. It's not going anywhere. If it takes a little extra time to develop the resource in a thoughtful and deliberate way, it seems to me we should strongly encourage that," said Logan in his concluding remarks to the Subcommittee. 
Photo Credit: Wikimedia Commons