The city of Norco, Louisiana, 25 miles from New Orleans, held its annual Christmas parade on December 7th. It is situated on the east bank of the Mississippi River, along the stretch between Baton Rouge and New Orleans that is known to some as "The Petrochemical Corridor" and to others as "Cancer Alley."
The parade departed from River Road after Santa Claus arrived via helicopter, landing on the levee. A crowd lined Main Street to watch the parade and collect plastic beads and toys thrown from the floats and marchers passing by.
The parade's backdrop, Shell's chemical plant and Motiva's refinery, was a reminder of our relationship to fossil fuels.
Those who live in communities like Norco may benefit from a new rule the Environmental Protection Agency will release in April 2015 in accordance with a consent decree approved by a federal judge earlier this year.
Implementation of the proposed rule "will result in project reductions of 1.760 tons per year of hazardous air pollutants, which will reduce cancer risk and chronic health effects," according to the EPA.
Here are photos of the parade and a holiday video shot in Norco last year.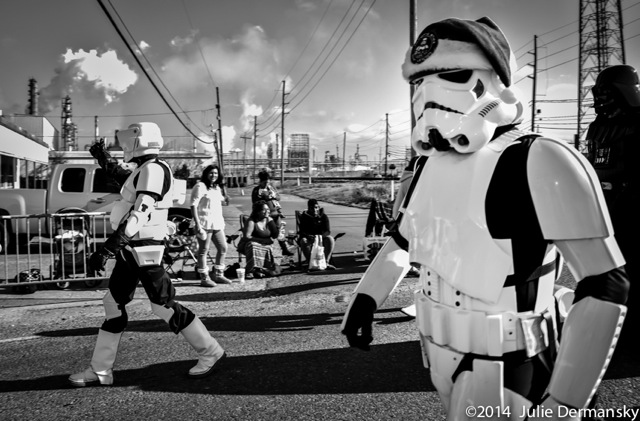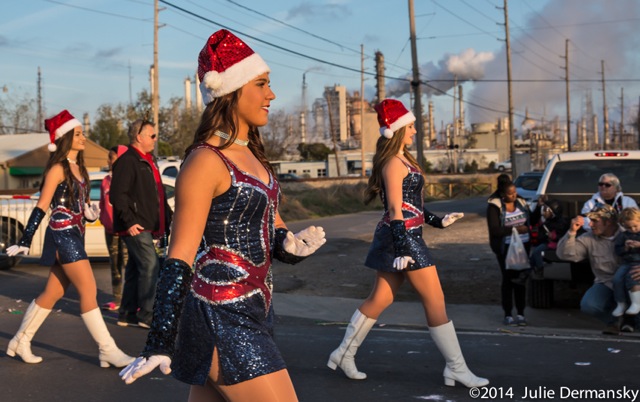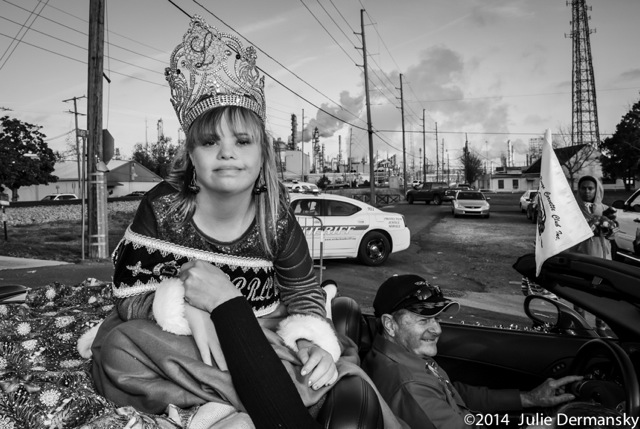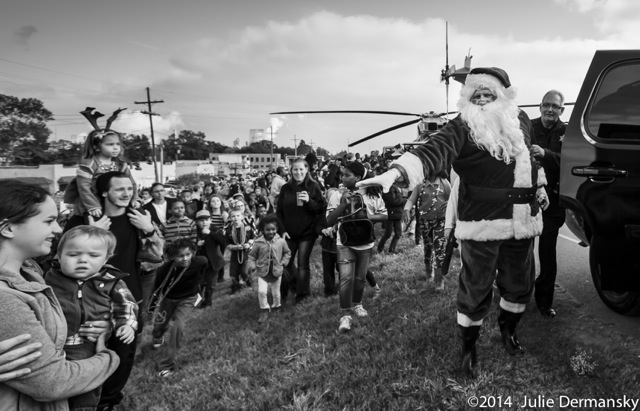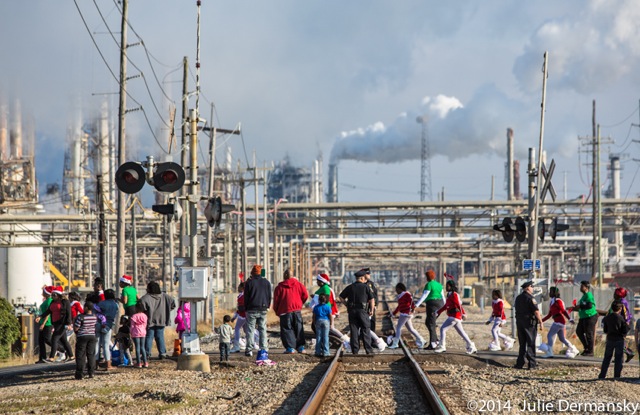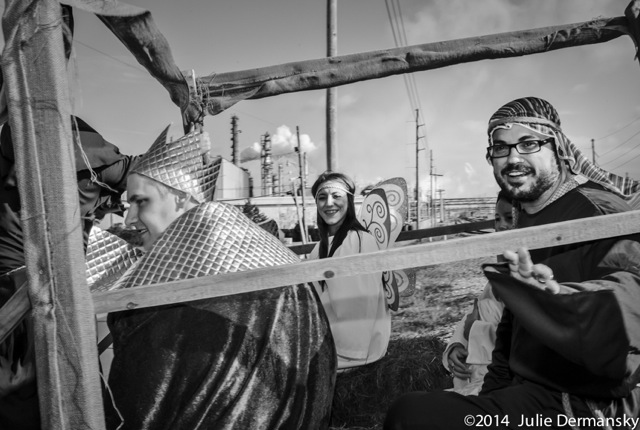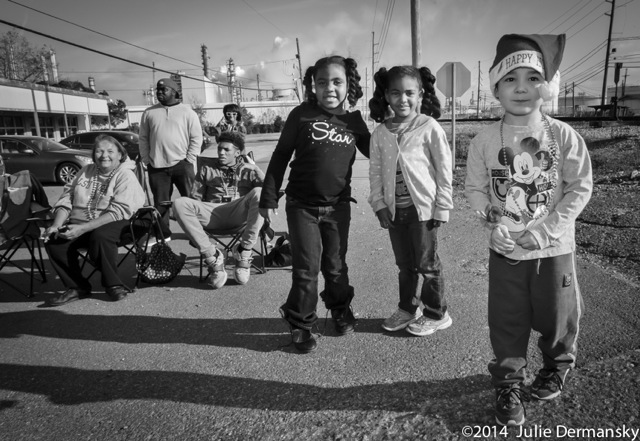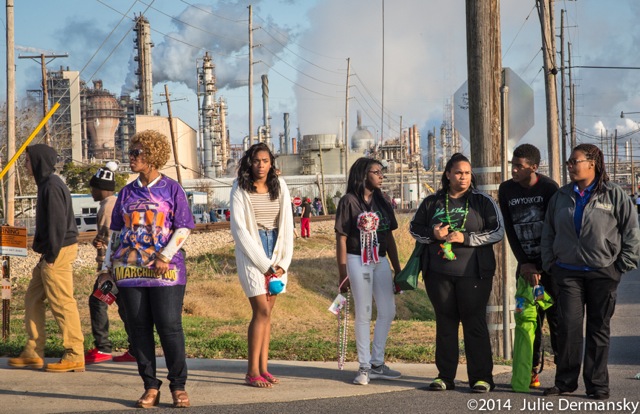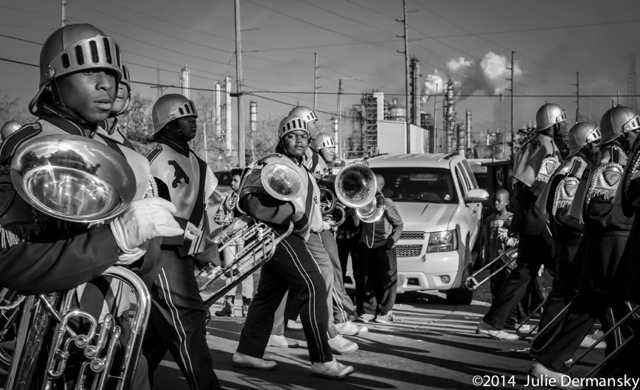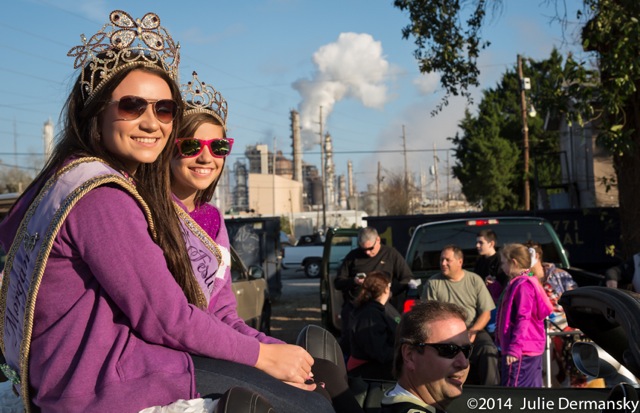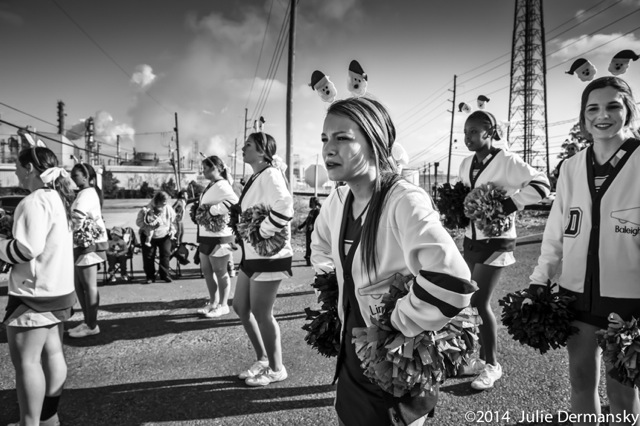 All photos by Julie Dermansky.