BY BRENDAN MONTAGUE, KYLA MANDEL AND RICHARD HEASMAN
Lord Ridley, a landed aristocrat and prominent climate denier, will earn an estimated £4.1 million each year from opencast coal mines on his Blagdon Estate with income guaranteed until 2020, a DeSmog UK investigation has found.
The British peer and author of the Rational Optimist has a total 8.4 million tonnes (Mt) of coal currently being mined near his Grade I listed stately home in Northumberland, with an additional 550,000 tonnes of coal to be mined from new sites beginning this year.
The self professed "climate change lukewarmer" adamantly denies any suggestion his coal interests influences his "skepticism" about climate science. And he continues to mine the vast expanses of coal even though he "could probably earn even more from renewable energy".
The hapless former boss of Northern Rock wrote in The Times: "If we could phase out coal without causing too much suffering, then I would not object."
He added: "As a landowner, I am astonished by the generosity of the offers I keep receiving for green-energy subsidies."
"A solar developer wrote to me recently saying he could offer more than a million pounds of income over 25 years if I were to cover some particular fields with solar panels."
Coal Fortune
The White-Ridley family has owned the stunning Blagdon Estate in Northumbria since 1700, and for centuries mined coal and fireclay to amass a considerable fortune while fuelling the Industrial Revolution and British Empire. 
The peer's property appears to cover the opencast mines at Shotton and Brenkley Lane, north of Newcastle. DeSmog UK estimates that the coal extracted from these two mines represents 11% of Britain's annual output.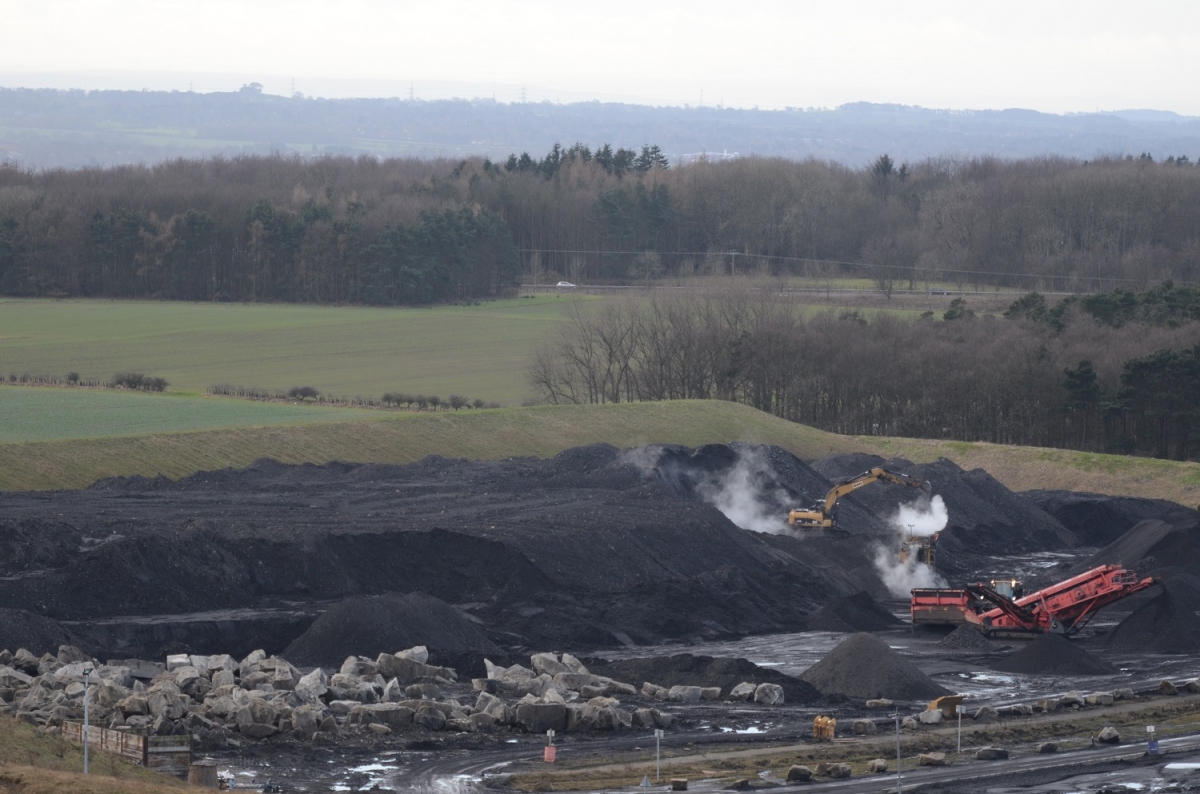 Operations at Shotton
Matt Ridley steadfastly refuses to confirm how much he profits from the mines on his estate. However, a fellow Northumberland landowner with opencast mines has confirmed that he receives between £3 and £4 per tonne of coal extracted from his land.
Ridley's mines will yield a total 8.95Mt of coal during mining permitted to take place until 2020.
This comes from the planning permission granted to Banks Mining – which operates Ridley's mines – to extract 3Mt of coal from the Brenkley Lane surface mine up until 2020 and 5.4Mt from the Shotton surface mine until 2018.
Permission was granted only last year to open the Shotton Triangle Extension which will yield 300,000 tonnes worth of coal and the Shotton South West which will provide 250,000 tonnes by 2017.
This means that Matt Ridley can expect a total estimated £35.8m from his high-calorie, low-sulfur coal. Based on conservative extraction-rate estimates, DeSmog UK has calculated this yields an income of £4.1m per year over the lifetime of both mines.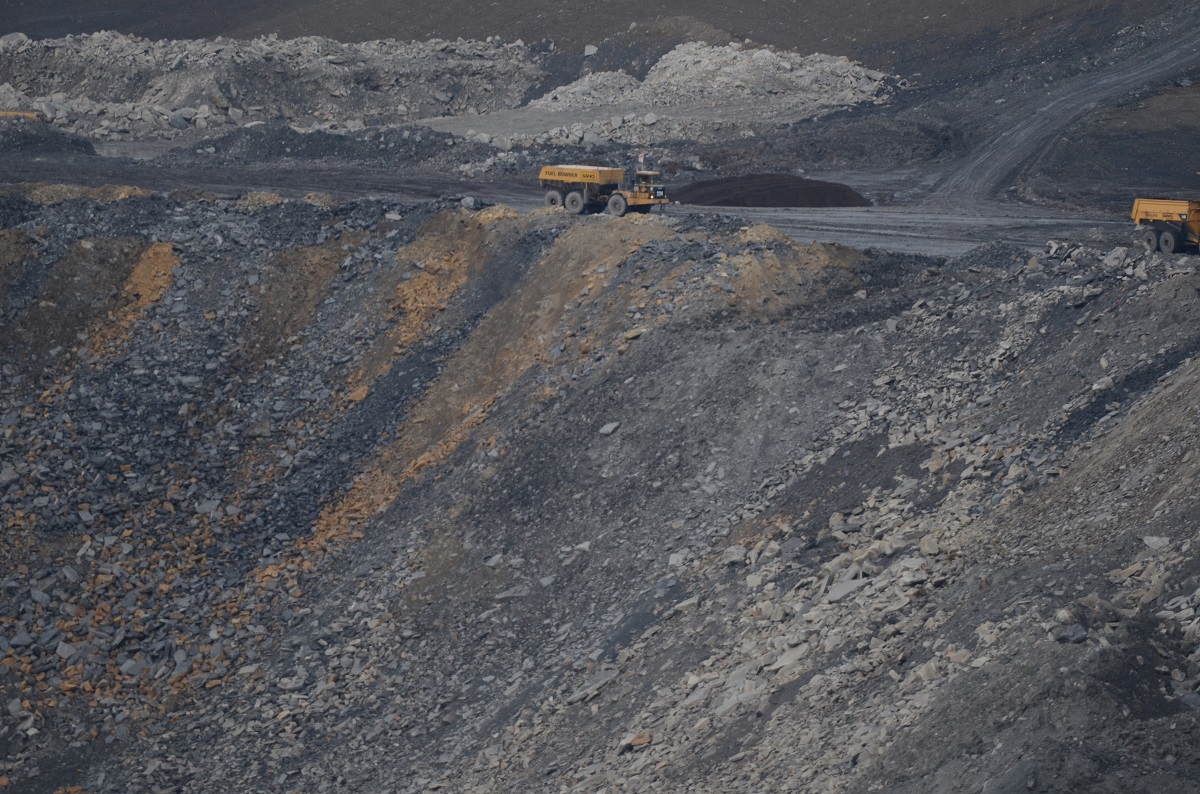 Operations at Shotton
Extraction can be more rapid. Shotton mine was able to extract 1Mt during the year to November 2014. Moreover, Banks is in the process of identifying further coal deposits which can be profitably mined, and the Ridleys can expect income for many years to come.
"The coal taken from Shotton represents eight percent of the total amount mined annually across the UK with 13 million tonnes produced from indigenous surface and deep mines in the last year," the local Journal reported.
If this rate of extraction continues – combined with DeSmog UK's estimated rates for Brenkley and the Shotton extensions – Ridley's coal represents 11% of the UK's annual output of coal.
Community Benefits
Ridley previously told DeSmog UK: "The coal under my family's land belongs to the state, being nationalised, so royalties go to the government, not the landowner."
"I receive no financial benefit other than a wayleave in exchange for providing access to the land … the wayleave is very small indeed in relation to the value of the coal mined from my family's land."
Ridley also argues his coal "contributes generous taxes as well as funding welcome environmental benefits and numerous community projects."
The coal at the two mines, alongside further sites around the Blagdon Estate, are worth an estimated £607m on the spot market. The Treasury receives £0.17 per tonne of coal extracted; this will amount to only £1.5m by the end of 2020.
According to a 2007 Northumberland County Council report regarding planning permission for the Shotton opencast coal mine, £0.10 per tonne of coal extracted from the mine – not including future extensions – goes toward community benefits. This amounts to a total £350,000 or about a tenth of the Ridleys' profits.
Photo: Brendan Montague