A major investor in British fracking has suffered a catastrophic fall in share price as protesters continue to fight attempts to drill the countryside in pursuit of shale gas.
Allan Campbell has now resigned as chief executive of AJ Lucas in Australia after two decades at the helm, as the company heads perilously close to the rocks. "It is time for me to move on to the next chapter of my life," he said.
The Sydney-based mining company is a founding investor in Cuadrilla, the company leading the fracking initiative in Britain. It was also among the first to gamble on hydraulic fracturing, and at its height in 2008 was trading at more than Au$5.50 per share.
But shares in the company have collapsed since the 2008 financial crisis and continue to fall as protesters camp out at fracking sites, earthquakes unsettle local residents, and politicians in Scotland and Wales threaten to ban the practice.
Losing Faith
Shares in AJ Lucas have traded on the Australian stock exchange at as low as 34 cents this week, as investors appear to have lost faith in the company and continue to sell with some likely making a considerable loss. The firm has lost 71 percent of its value in the last 12 months.
The firm is a founding investor in Cuadrilla, which plans to exploit fracking licences in the UK, and retains 44 percent of the company. Cuadrilla is privately owned and not listed on the stock market, but the fate of AJ Lucas may be indicative of its value.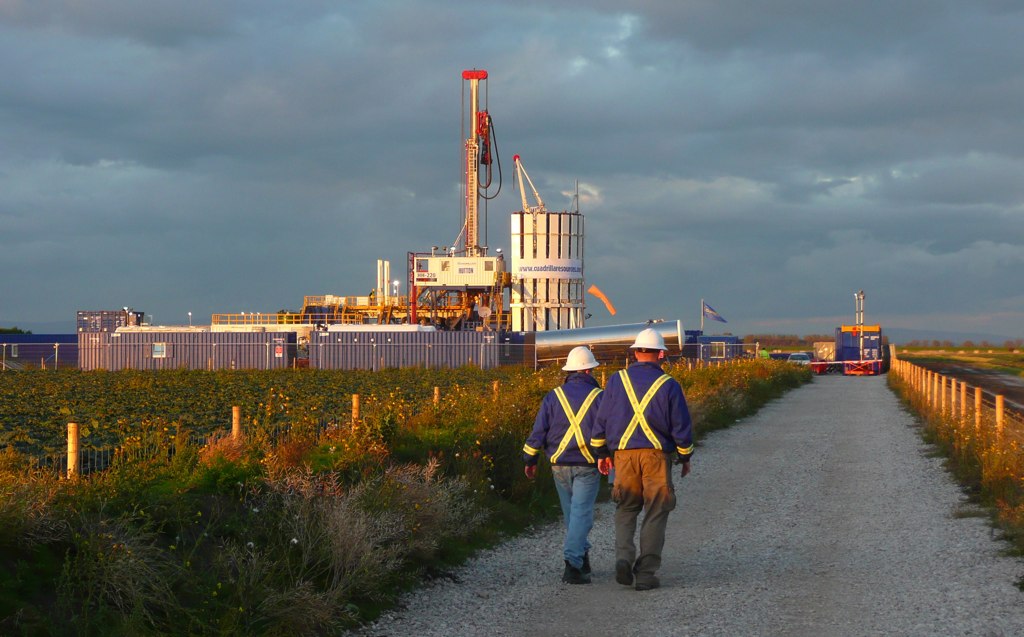 Cuadrilla hopes to drill for shale gas in Lancashire. Photo: JustinWoolford via Flickr
Cuadrilla is facing mounting opposition from the Lancashire County Council, which has expressed serious concerns about the uncertainties surrounding shale gas exploration. The Council is set to make a decision on the firm's planning application for the UK's first full-scale exploratory fracking project for shale gas in April. However, it previously recommended that the planning application should be refused.
Lord Browne, the former boss of BP and a partner of the investment firm Riverstone Holdings LLC, became a member of Cuadrilla's board of directors in 2010 shortly after being appointed to the Cabinet Office. At the same time, Riverstone Holdings bought an estimated 42 percent share of Cuadrilla.
Browne is a member of the House of Lords and last week he stepped down as Government Lead Non-Executive. While he is close to David Cameron, the fate of his company has not in any way been linked to the prime minister's increasingly shrill support for the fracking industry.   
Share Price
AJ Lucas raised Au$200.8 million during a recapitalisation last year, which Andrew Burrell of The Australian Business Review believes "averted disaster".
Centrica, which owns British Gas, paid Cuadrilla and AJ Lucas £40 million in June 2013 for two subsidiaries, and agreed to pay £60 million to cover the costs of shale gas exploration, with a further £60 million promised if development continues.
But this was not enough to shore up the share price in the long term, and the share price continues to dwindle.
The significant fall in value is also bad news for Paul Fudge, an Australian multi-millionaire who made a fortune from coal seam gas. He invested Au$28.4 million from his wholly-owned company Belbay Investments in 2013 when shares were still worth more than a dollar.
Kerogen Capital, a Hong Kong-based private equity firm, is also facing losses after buying 49.6 percent of the company.
Photo: JustinWoolford via Flickr