A March 24 hearing prior to the passage of a controversial bill out of committee that preempts cities in Texas from regulating hydraulic fracturing ("fracking") for oil and gas obtained from shale basins, featured numerous witnesses who failed to disclose their industry ties, including some with ties to the Koch brothers. 
The next day on March 25, Texas Senate Bill 1165 — "Relating to the express preemption of regulation of oil and gas operations and the exclusive jurisdiction of those operations by the state" — passed in the Senate Natural Resources & Economic Development Committee unanimously. Its companion bill, HB 40, also only received a single dissenting vote, and it now advances to a full floor vote in both chambers.  
The legislation is seen by some as part of the multipronged effort to chip away and ultimately defeat the Denton, Texas fracking ban voted on by the city's citizens on Election Day 2014, with another prong being the lawsuits filed against the city.
The March 24 Senate Natural Resources & Economic Development hearing on SB 1165, lasting over four hours, featured a long list of witnesses testifying for and against the bill.
Though everyone testifying in support of it had industry ties, a DeSmogBlog investigation reveals that a few of them did not disclose this when signing up to testify and simply wrote they were testifying as "self." 
Among them: 
1.) Kirk Edwards: President and CEO of Latigo Petroleum, formerly a subsidiary of Plains Exploration & Production now owned by Freeport-McMoRan, which goes unmentioned on the witness list. Edwards did not respond to questions from DeSmogBlog.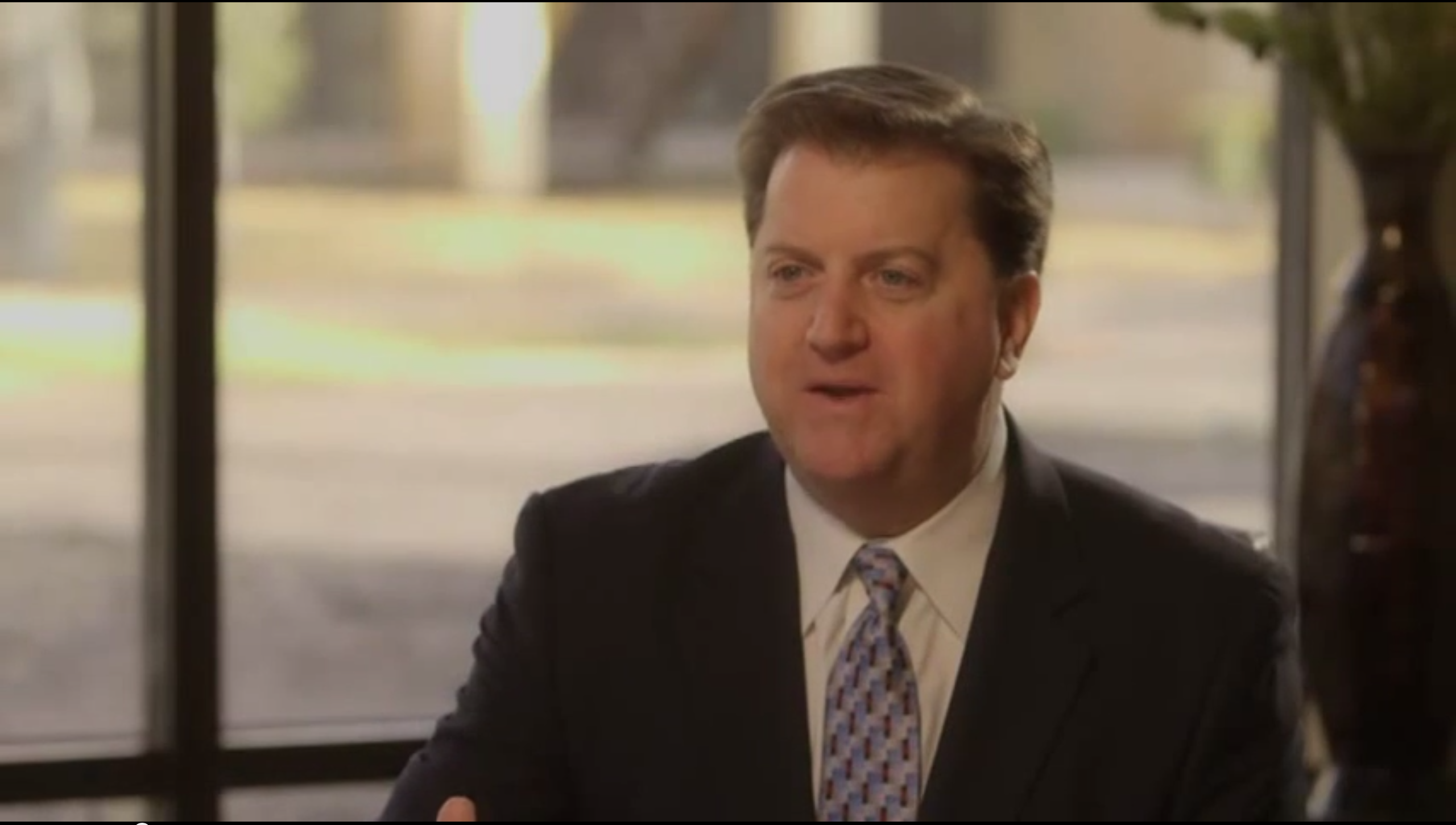 Image Credit: YouTube Screenshot
2.) Glynis Holm Strause: Community relations advisor for ConocoPhillips, though this remains undisclosed on the witness list.
"I am indeed the Community Relations Advisor for ConocoPhillips and inadvertently left that out of my out of the testimony due to reduce time from the House testimony where I stated that connection," she said via email when asked about the omission of her job title.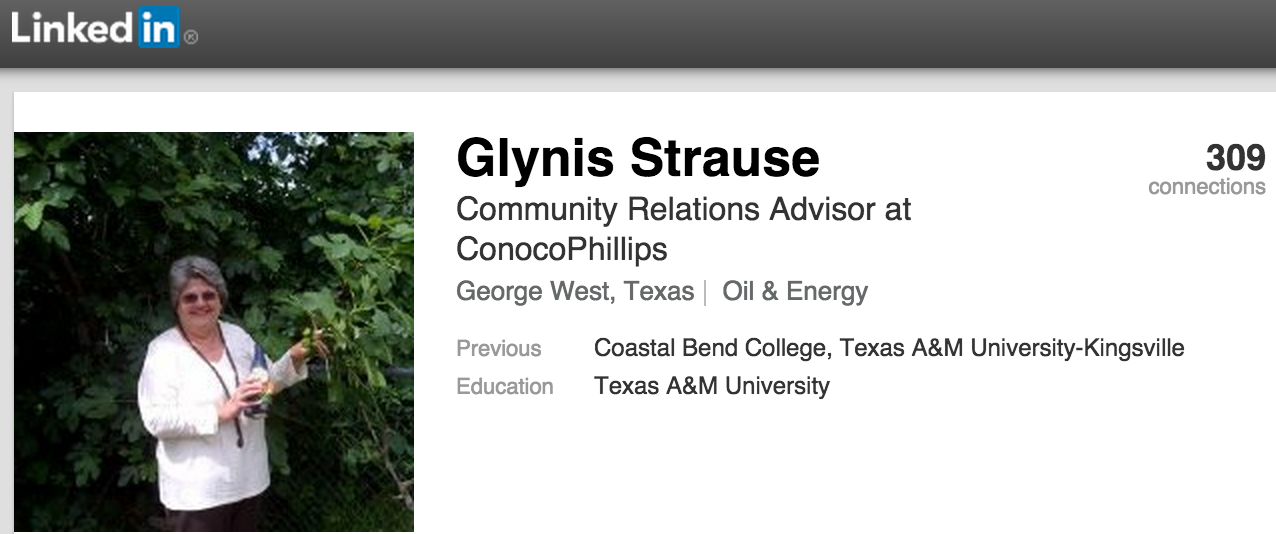 Image Credit: LinkedIn  
3.) Leigh Thompson: Though Thompson did identify her affiliation with the Texas Public Policy Foundation, she failed to disclose who funds it: the Koch brothers. As investigative journalist Lee Fang has revealed, the Kochs have a major stake in fracking. They also have a major stake in liquefied natural gas (LNG) exports, as we pointed out here on DeSmogBlog.
Unlike in the U.S. House of Representatives or U.S. Senate committees, in which witnesses are called to testify by committee chairs, those testifying in front of Texas Legislature committees do not have to fill out disclosure forms before doing so. Further, they do not have to be called to testify by the committee and can sign up on their own. 
Tactical Redux 
In the run-up to the November referendum vote, the industry deployed a front group called Denton Taxpayers for a Strong Economy and spent millions of dollars in its attempt to win a battle it ultimately lost, at least for now.
And yet it appears they have doubled down with the same tactics, fighting with a vengeance as the first quarter of 2015 comes to a close with the hopes of Denton being the first and last city in Texas history to ban fracking.
Image Credit:  CarmenKarin | Shutterstock