Nearly a dozen Union Pacific railway cars were blown off an elevated trestle in Elmwood, Louisiana, on Monday during a strong wind storm.
No injuries were reported in the incident near the Huey P. Long Bridge. The cars did not contain any hazardous materials, although such materials are transported on the route.
Michael Miller, who works at the New Orleans Hamburger Company, was inside the restaurant when the freight cars derailed. He said he heard a loud boom. At first, he and other staff in the restaurant kept everyone inside for safety, not knowing what had happened. When Miller received word that the freight cars has fallen, he feared his car parked in the lot was crushed. It wasn't, but the incident has made him consider parking across the road in the Elmwood Mall's lot in the future.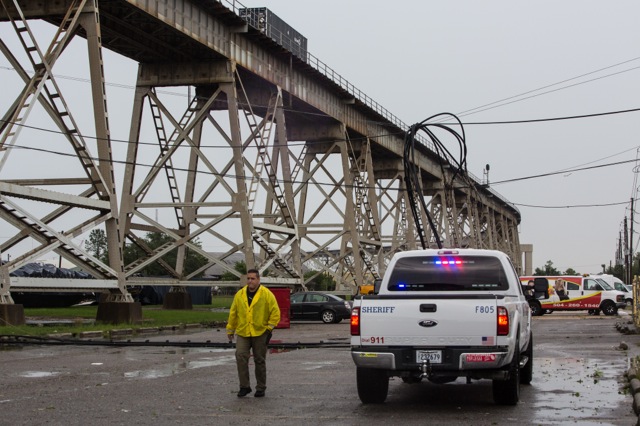 Emergency response at the site where freight cars that fell of an elevated trestle in Elmwood, Louisiana.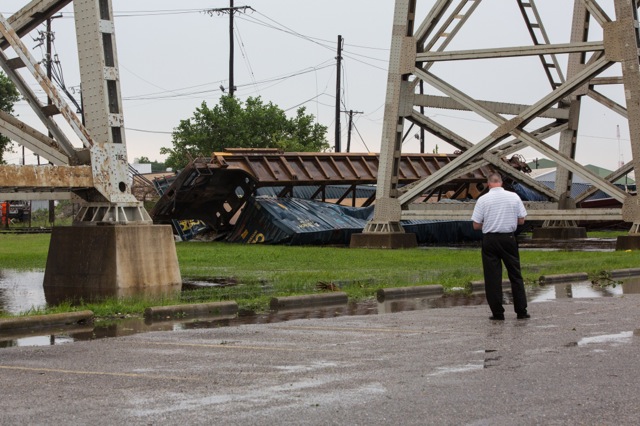 Freight cars that fell of an elevated trestle in Elmwood, Louisiana.
Miller has often questioned the safety of trains carrying hazardous materials along the track less than 100 feet from the restaurant.  
"If strong winds can cause a derailment, you are going to have to take the next hurricane season more seriously," Miller told DeSmogBlog.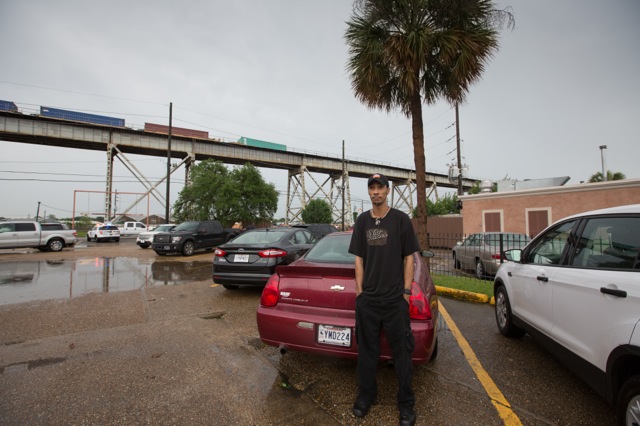 Michael Miller, employee at the New Orleans Hamburger Company in the parking lot in front of his car.
According to the Oil Train Blast Zone website developed by ForestEthics, a nonprofit environmental group, today's derailment is in a danger zone.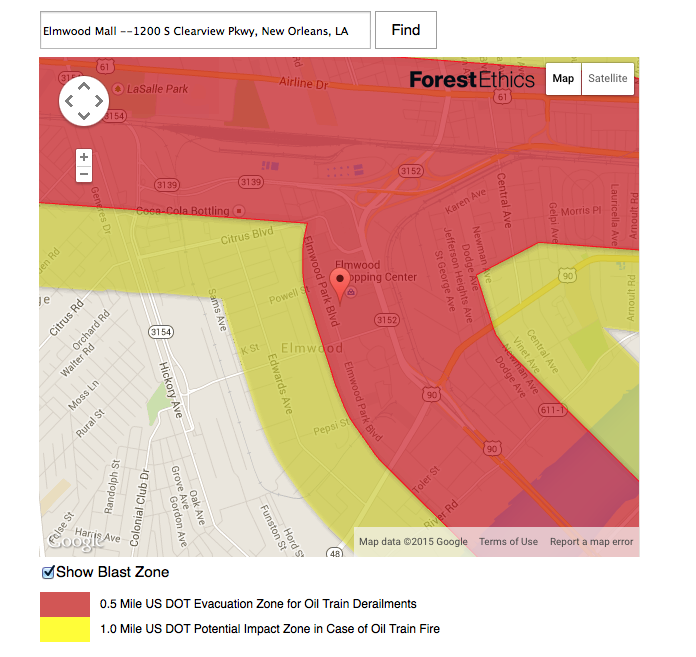 DeSmogBlog has reported extensively on oil trains, also referred to as "bomb trains" for their propensity for exploding. No community is prepared to respond to a worst-case scenario oil train accident.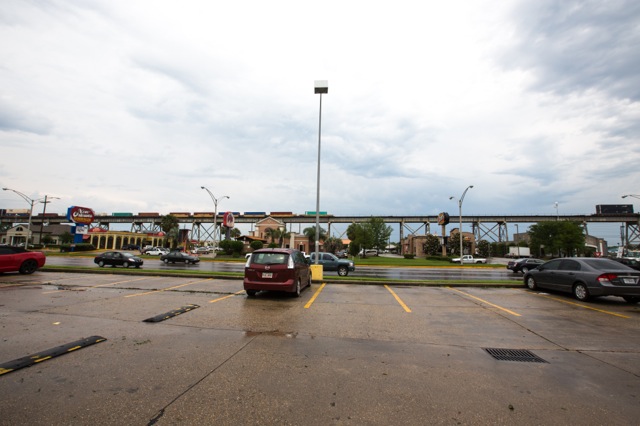 A stretch of missing railcars that crashed to the ground, as seen from the Elmwood Mall, in Elmwood, Louisiana, just outside of New Orleans.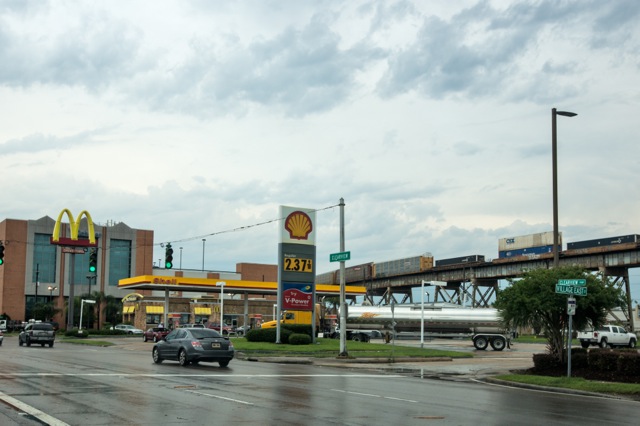 Union Pacific Railcars at a standstill after nearly a dozen freight cars fell from the elevated trestle. An Ochsner Hospital facility, a McDonalds and a Shell station near the tracks.
UPDATE: WGNO reporter Jabari Thomas captured footage of the freight cars falling from the elevated trestle on his dash cam. Source: WGNO