Shell Oil has announced it may take a page out of the BP "Beyond Petroleum" greenwashing book, rebranding itself as something other than an oil company for its United States-based unit.
Marvin Odum, director of Shell Oil's upstream subsidiary companies in the Americas, told Bloomberg the name Shell Oil "is a little old-fashioned, I'd say, and at one point we'll probably do something about that" during a luncheon interview with Bloomberg News co-founder Matt Winkler (beginning at 8:22) at the recently-completed Shell-sponsored Toronto Global Forum.
"Oil," said Odum, could at some point in the near future be removed from the name.
Odum's comments come as Shell has moved aggressively to drill for offshore oil in the Arctic and deep offshore in the Gulf of Mexico, while also maintaining a heavy footprint in Alberta's tar sands oil patch.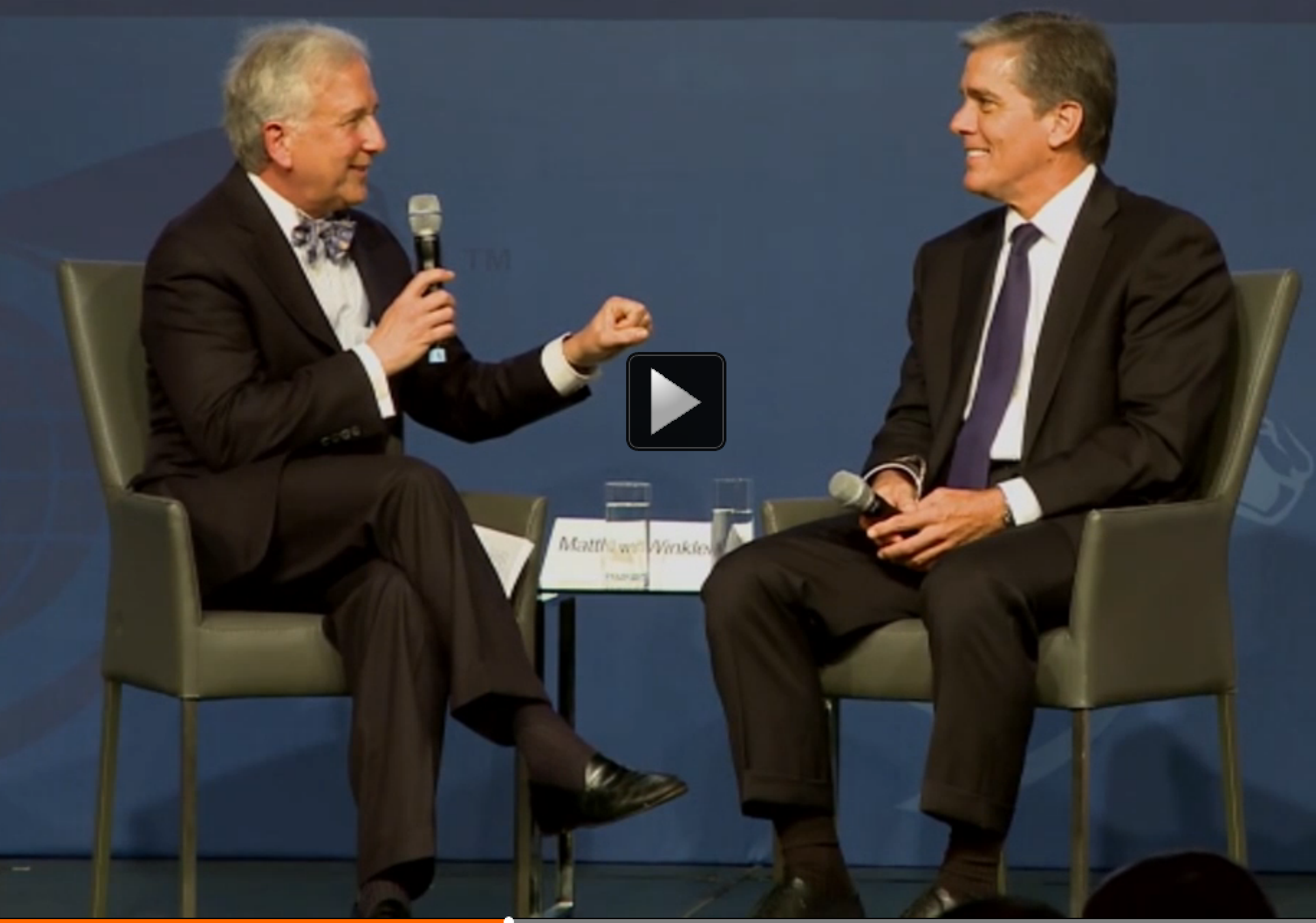 Image Credit: Bloomberg News Screenshot
Shell also recently acquired BG (British Gas) Group, a company that owns numerous assets in the global liquefied natural gas (LNG) industry, transforming the company into what Forbes hailed as a "world LNG giant." 
Winkler quipped in Toronto that due to this major asset purchase, it might be more accurate to call Shell Oil, "Shell Gas."
In October 2011, BG Group signed a major contract with the U.S.-based LNG giant Cheniere to ship its gas product obtained via hydraulic fracturing ("fracking") to the global market. That LNG will begin to flow by the end of the year.
Just a week before Odum told Winkler that Shell may take "oil" out its company name, he appeared on Bloomberg News on the sidelines of the Aspen Ideas Festival to boast about his company's big plans — plans to drill for oil in the deep offshore Gulf of Mexico Appomattox field. At Aspen, Odum called Appomattox a "world class oil and gas project." 
"Shell Candy Company"
Those fighting against Shell's plans to drill in the Arctic responded with anger to Odum's comments. 
"They can call themselves Shell Candy Company for all anyone cares, but the point is that they are still making a product that is toxic and destructive and people are going to see that," Karthik Ganapathy, the US communications manager for 350.org, told VICE News. "Companies don't want to be associated with words like petroleum and oil anymore. They want to window dress it so they can hide what they are doing."
Shell says for now that the company hasn't officially begun the rebranding.
"No action has been taken on this. It was really a hypothetical question and answer," Kelly op de Weegh, head of Shell's US media relations, told VICE News.
Photo Credit: Wikimedia Commons