Wealthy aristocrats and farmers in Britain have landed £3.6 BILLION from hugely controversial European subsidies funded by taxpayers, according to new figures snuck out after the general election.
The revelations today will be hugely embarrassing for many of the super-rich farming benefits claimants – including those who have publicly attacked the scheme.
Lord Ridley, the famous science writer and Tory peer, is a free market zealot who has for decades lambasted the state-backed subsidy of farmers. He claimed £333,860.23 directly and through businesses and family trusts in the last year alone. 
Farm Exports
"The abolition of subsidies would cut taxes, cut food prices, stop distorting world trade and make European farm exports more competitive," he said in a pamphlet published by the free market Institute of Economic Affairs in 1996.
READ RIDLEY'S FULL ATTACK ON FARM SUBSIDIES
The abolition of the Common Agricultural Policy (CAP) would mean "bureaucrats, lobbyists and other jackals that scavenge for taxpayers' money wherever government spills it might have to 'downsize' their operations," he blustered. "What a pity."
Yet the latest figures show Ridley and his family have claimed more than £1.74m during the last decade – a very comfortable average income of £174,000 per year just from inheriting a beautiful mansion and country estate.
Planting Trees
Ridley was scathing of environmental programmes under the CAP. Yet he was paid £24,000 for "first afforestation of agricultural land" – planting trees – despite the fact that elsewhere on his estate bulldozers are ripping up trees to make more room for his massive open cast coal mines.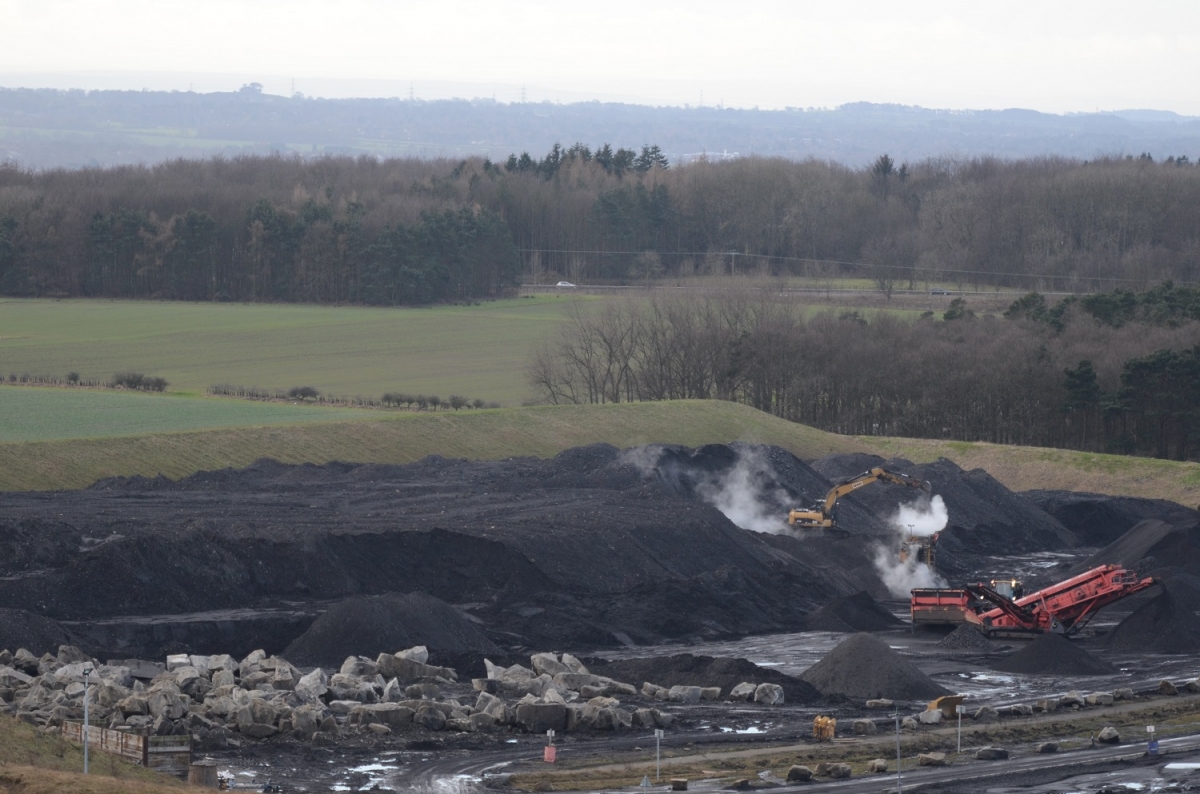 Ridley's Shotton surface mine. Photo: Brendan Montague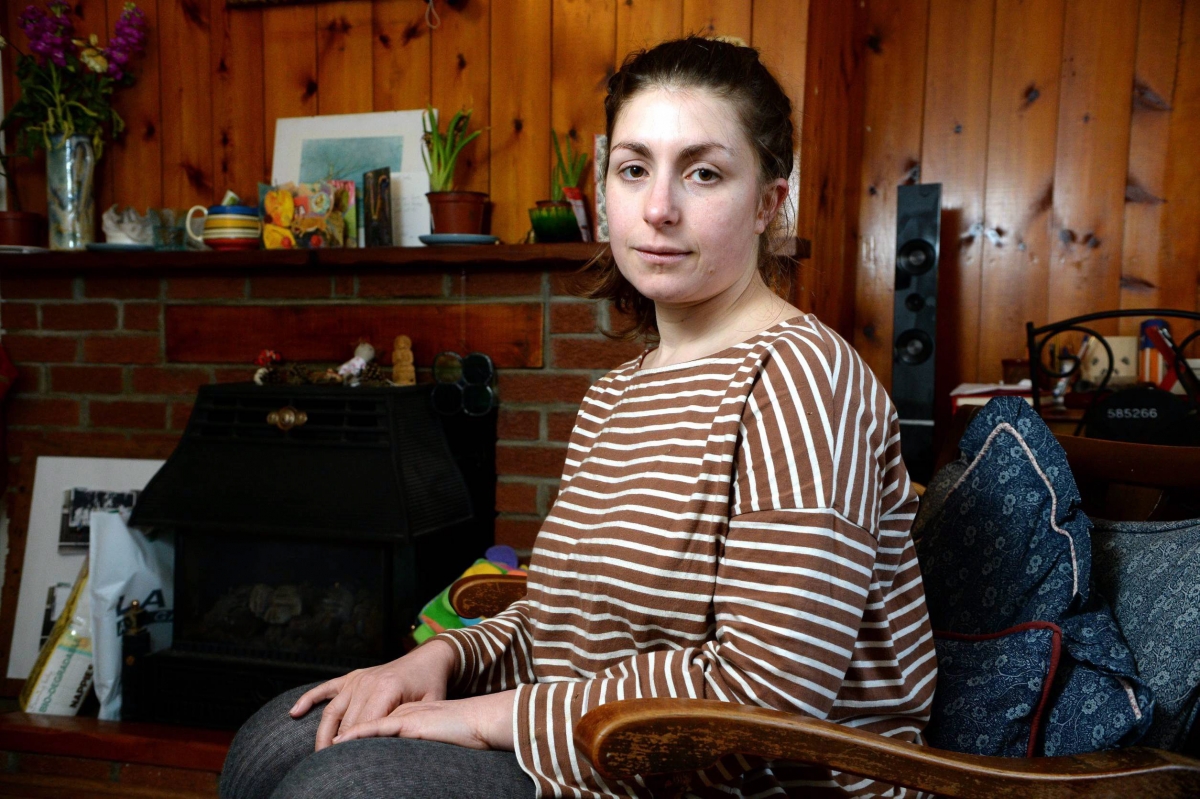 Struggling mum Clara Warden, from Newcastle upon Tyne, who is unhappy that her tax payments have been subsidising Lord Ridley, who has claimed more than £1.6million in taxpayers money through the Single Payments System of the European Union's Common Agricultural Policy. Photo: North News & Pictures Ltd
The money is raised from taxpayers across Europe, including Clara Warden who is a secondary school teacher and young mother living less than 10 miles from Ridley's estate.
She said: "This feels to me like glamourised theft. There is something really feudal about it, like having to pay a tithe to the local lord of the manner.
"People are angry at the moment because times are tough for working families. Heaton Community Centre ran brilliant baby sensory sessions – but they are going to end because of a lack of funding.  At the same time the government is stigmatising people who depend on welfare benefits."
The Queen's Claim
The Queen claimed £686,000 in subsidies from Brussels in 2014 through Sandringham Farms on her Norfolk estate. The Duke of Westminster, who is among Britain's richest men with a personal fortune of £8.5billion, claimed £914,000 for his Grosvenor Farms, Tesco's biggest milk supplier.
Sir Richard Sutton, who inherited a 6,500-acre estate where he farms wheat, barley, peas and beans, claimed more than £1.8m in 2014 though his family company. His family is worth an estimated £160m.
The family of Iain Duncan Smith, the work and pensions secretary enforcing a £12 billion raid on welfare payments, has also benefited from taxpayer funded farm subsidies. They own Swanbourne Home Farms which claimed £159,000 this year alone.
Delayed Publication
The Department for Food, Environment and Rural Affairs (Defra) delayed the publication of the payments until after the general election and then snuck out the latest information without even issuing a press release.
Liz Truss, the Environment Secretary, has so far refused to say whether the farming subsidies would continue if Britain voted to leave Europe in the referendum, but did argue that the CAP harms British farmers.
The names of private individuals making hay from their country estates had been hidden after a landmark legal case in the European Court of Justice. But this was recently overturned.
The biggest institutional claimants include the National Trust, which was paid more than £10m in 2014, the Welsh Assembly which received more than £6.2m and the Royal Society for the Protection of Birds with £4m.
Socialism for the Rich
Dr Stephen Davies, education director at the IEA, explained the CAP gives taxpayers' money to the richest farmers, hikes food prices for the poor, increases land values and house prices and retards enterprise. "This is socialism for the wealthy," he said. 
"There is so much wrong with CAP I hardly know where to start. Ninety percent of that payment is going to the top 10 percent of farmers. This is a transfer of wealth from taxpayers across Europe to wealthy landowners like the Queen, who are hardly in need of a subsidy."
Jonathan Isaby, chief executive of the TaxPayers' Alliance, said: "The Common Agricultural Policy hits ordinary families hard, forcing up the cost of food thanks to European political horse-trading.
"We need a true free market of agricultural goods so that people might find it a little easier to fill their pantry."
The annual CAP subsidies account for almost half the European Union budget, and include grants for rural development. Yet only 55 percent of people in Britain have even heard of the CAP regime.
Photo: Wikimedia Commons