The coal mining company working on climate denier Matt Ridley's country estate tried and failed during a court case yesterday to impose £100,000 in costs on eight protesters who had successfully closed down its operations last October. This represents the total estimated loss for the day the mine was shut.
The climate activists will have to pay almost £10,000 to Banks Group to cover wages for miners unable to work when the protesters locked themselves to a large excavator and blocaded the only road onto the site at Blagdon, north of Newcastle.
The campaigners snuck onto Ridley's estate, which is home to Shotton Surface Mine, before dawn on October 26, where they chained themselves to machinery, while others lay across the entrance with their hands locked inside concrete-filled tubes.
Despite the protest being one that "could not have been more peaceful" prosecutors still sought more than £100,000 in compensation from the defendants on behalf of Banks Group for coal and salary costs that were lost over the day.
But the large request, which included £90,000 for production losses, was rejected by a district judge who ordered the group to pay back £883.76 each to cover salary and replacement staff costs.
People Suffer
South East Northumberland Magistrates Court heard Guy Shrubsole, 30 (pictured) and seven other protesters had become frustrated that coal mining and burning is leading to climate change and were concerned that in the near future people will suffer.
Prosecutor Sarah Oneill told the court that three or four protesters climbed into the mine owned by the Conservative member of the House of Lords and fastened themselves to an excavator on arrival.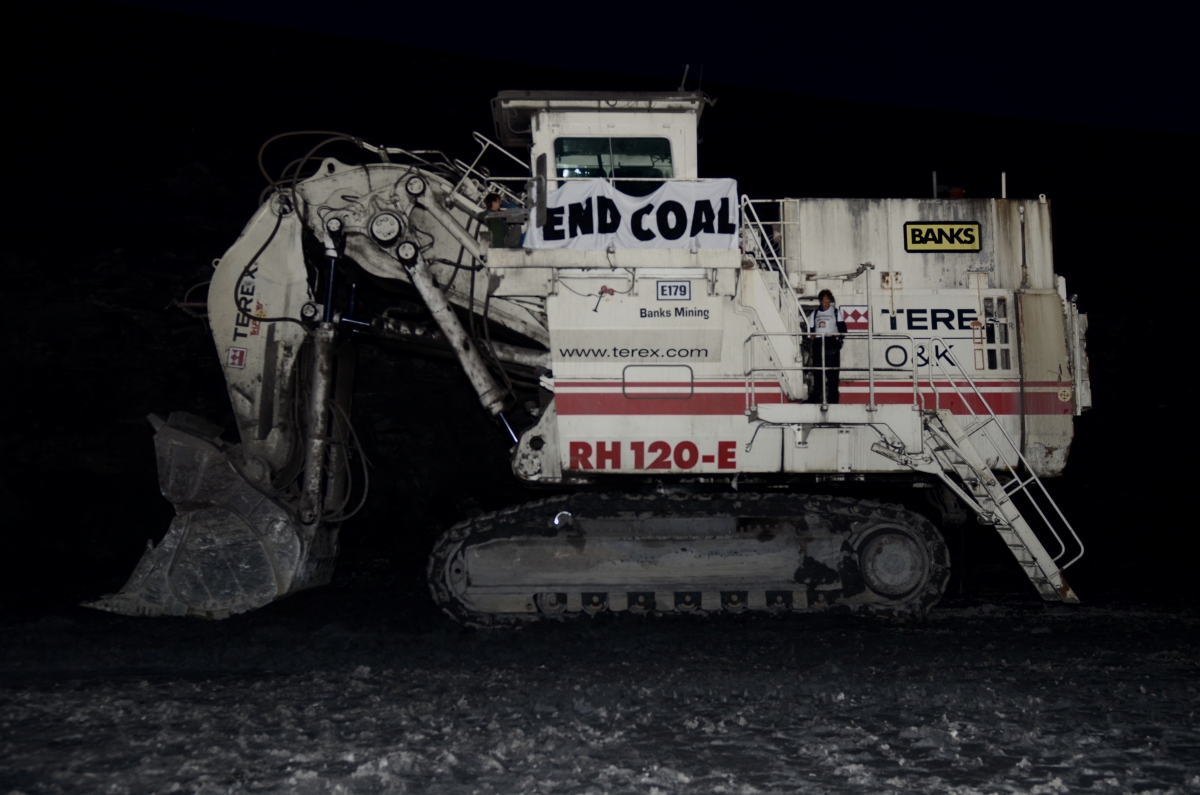 Another group were lying on the ground with their arms locked into concrete-reinforced tubes. Eight to ten people also wore T-shirts and there was a banner which read "keep it in the ground".
Ms Oneill said: "When the staff approached them and asked them what they could do to help they replied 'stop opening coal mining'.
"They prevented access to the site which holds 150 employees who were diverted to a public car park and delivery trucks were stuck in an industrial estate. The company estimates the loss of productivity in excess of £50,000 and a total of £100,000 loss."
In a victim impact statement, Mark Dowdall, environment and community director at Banks Group said 150 of the colleagues were unable to gain access or exit to the site.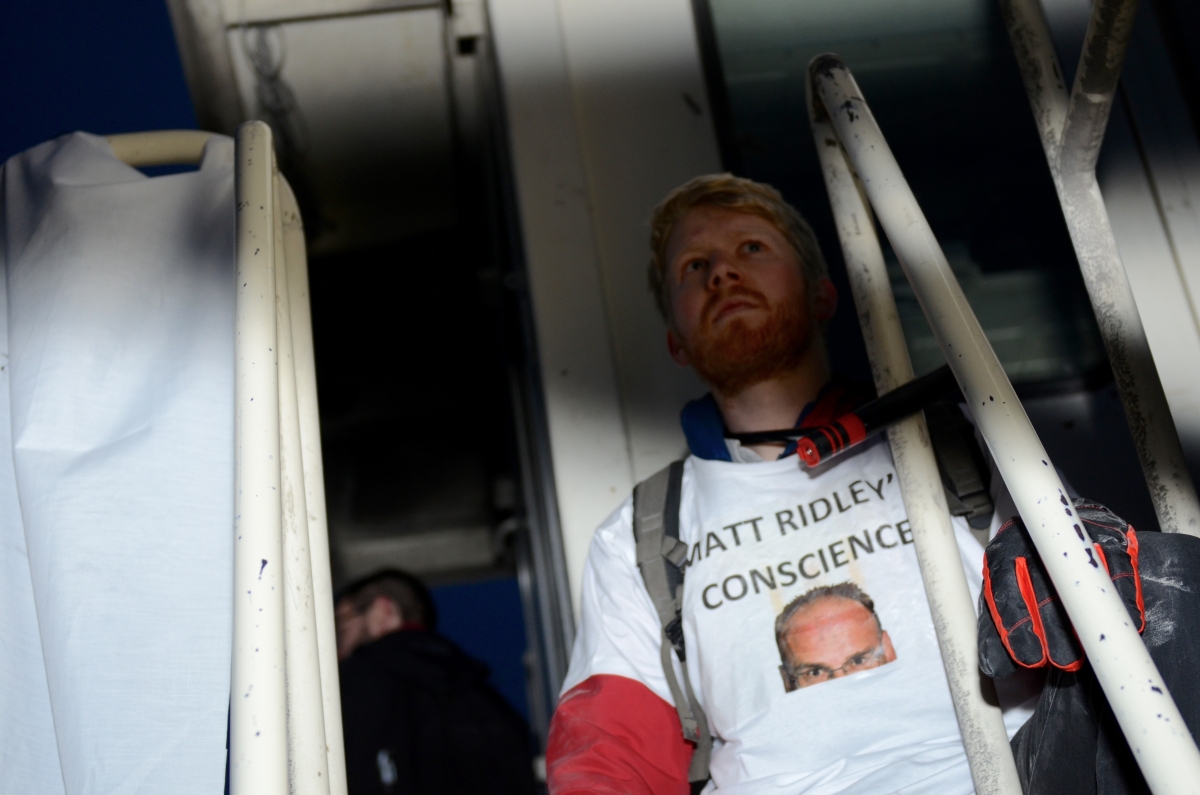 He said: "I understand freedom of speech and support this but can't condone illegal enterprises."
Shrubsole, from London, and seven other protesters all pleaded guilty to obstructing or disrupting a person engaged in a lawful activity.
Peaceful Protests
Richard Brigden, who represented all of the defendants, all of whom had degrees, some having studied at Oxford, said that they had become frustrated with the government's approach to climate change and had always been involved in peaceful protests and lawful campaigning.
Brigden said: "They feel strongly that fossil fuels, mainly coal, will lead to climate change and that in the near future people will suffer. We know they are right, the government in Paris accepted we should move away from coal.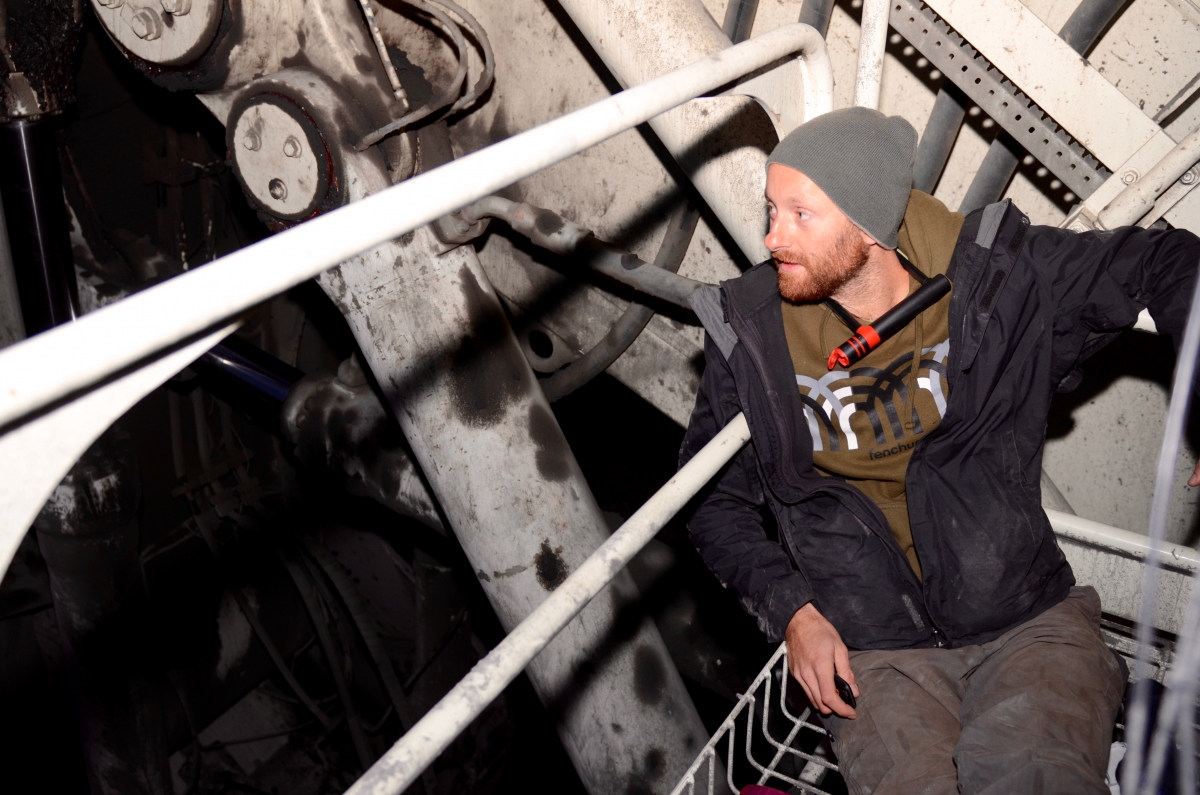 "The government accepts what the defendants think is correct. The owner of the site was once a speech writer for the minister for the environment and an adviser. The group have become incredibly frustrated because they are concerned that this is like a slow car crash.
"They feel morally obliged to do something, there has never been a more peaceful protest – even their placards were pretty calm."
District Judge Bernard Begley gave each of the defendants a conditional discharge and ordered them to pay £85 in court costs as well as the £800 fine in compensation to Banks Group.
They were also subject to a restraining order that prohibited them from going within 50 metres of any Banks Group site or office for three years.
He told them: "You are all of impeccable character. This was a group action that was obviously planned. Whatever your frustrations you embarked on this course and you were aware of the implications."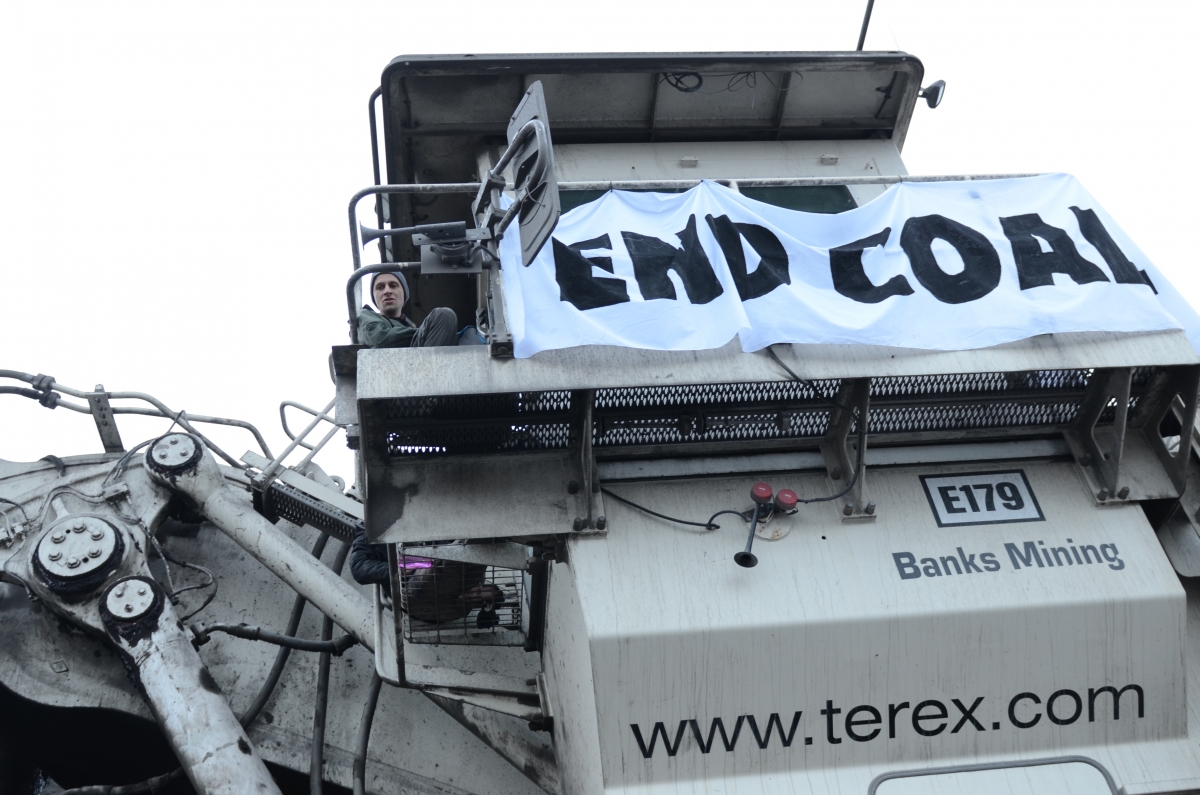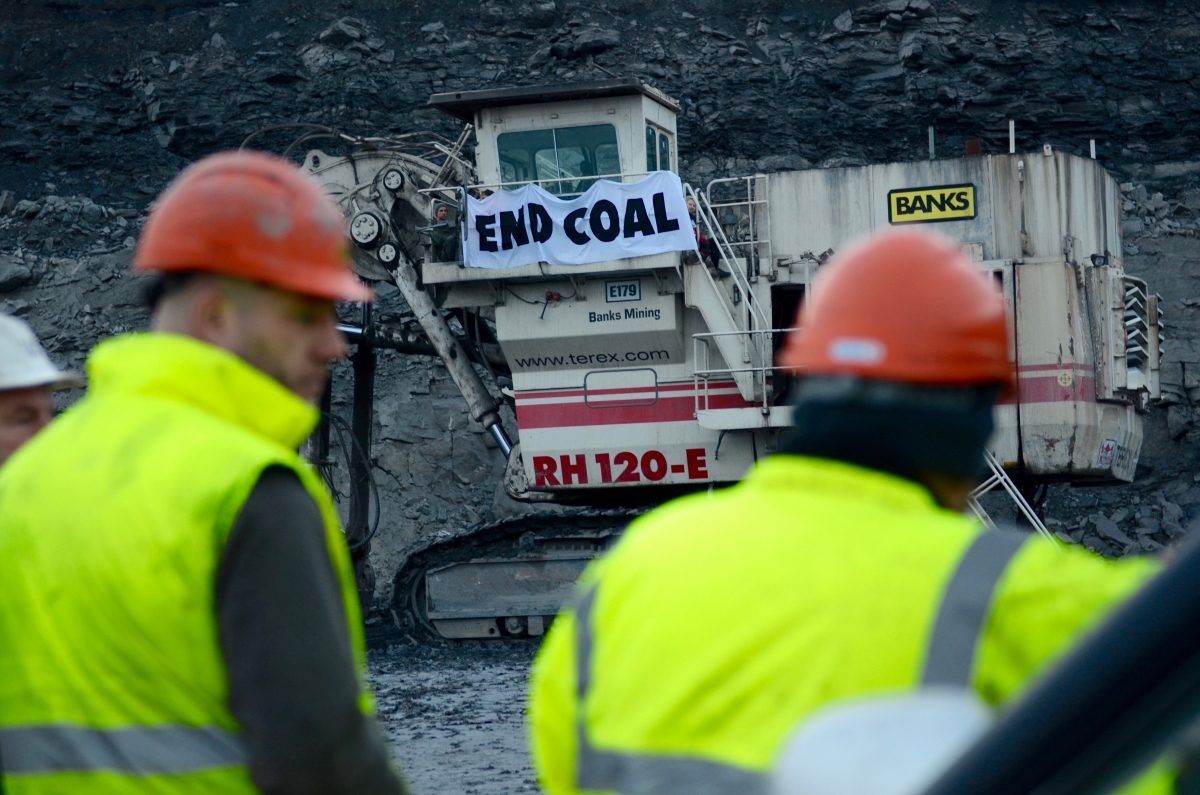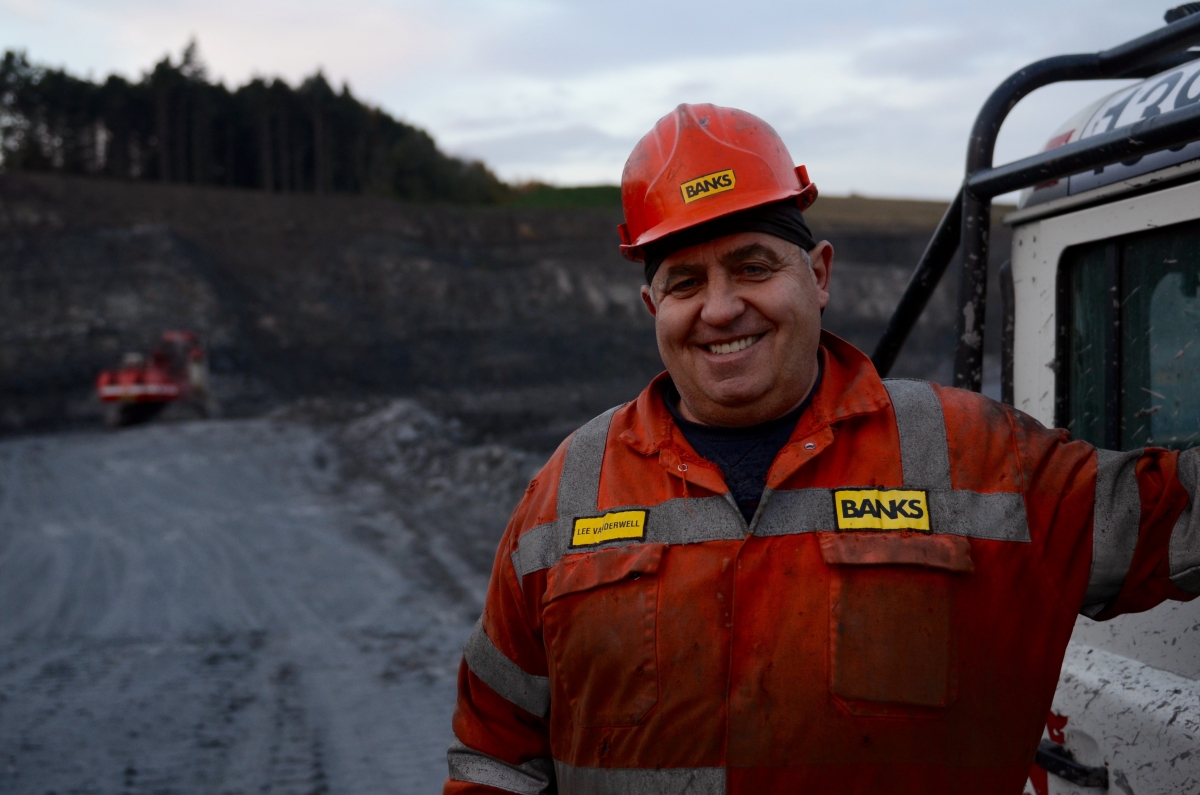 Photos: Brendan Montague