As the crow flies, the territory of the Tsilhqot'in Nation lies just 300 kilometres north of Vancouver — but, cut off by the coastal mountains, it feels like a world away.
 
By car it takes about nine hours to arrive in the heart of the territory from the Lower Mainland, including an hour or two down a dirt road. If you're one of the lucky few to arrive here, you'll be standing on the territory of the only First Nation in Canada to win legal title to its land.
 
On June 26, 2014, the Tsilhqot'in Nation's 25-year court battle came to an end when the Supreme Court unanimously ruled the nation holds title to approximately 1,900 square kilometres of its traditional territory.
 
Just months after that historic win, the Tsilhqot'in National Government pushed forward with another statement of its sovereignty — this time the declaration of the Dasiqox Tribal Park, located just outside of the nation's title lands, but within the area the Supreme Court ruled the Tsilhqot'in have constitutionally protected rights to hunt, fish and trap.
Dasiqox encapsulates an area of about 3,000 square kilometres, including Fish Lake (Teztan Biny), the site of the bitterly contested Prosperity Mine proposals by Taseko Mines Ltd. It includes key grizzly bear habitat and connects surrounding parks to one another to provide corridors for wildlife.
In July, members of the community gathered there — in the precise area that would have been an open-pit mine if Taseko had its way — to celebrate the creation of Dasiqox.
 
A campfire was burning in the middle of the gathering as I arrived from a harrowing 40-minute drive up a steep gravel track with forest on one side and a sheer cliff on the other.
 
Chief Roger William of the Xeni Gwet'in was speaking to the crowd, gathered around in a circle.
 
"We are making history," William said as I stepped out of my Jeep.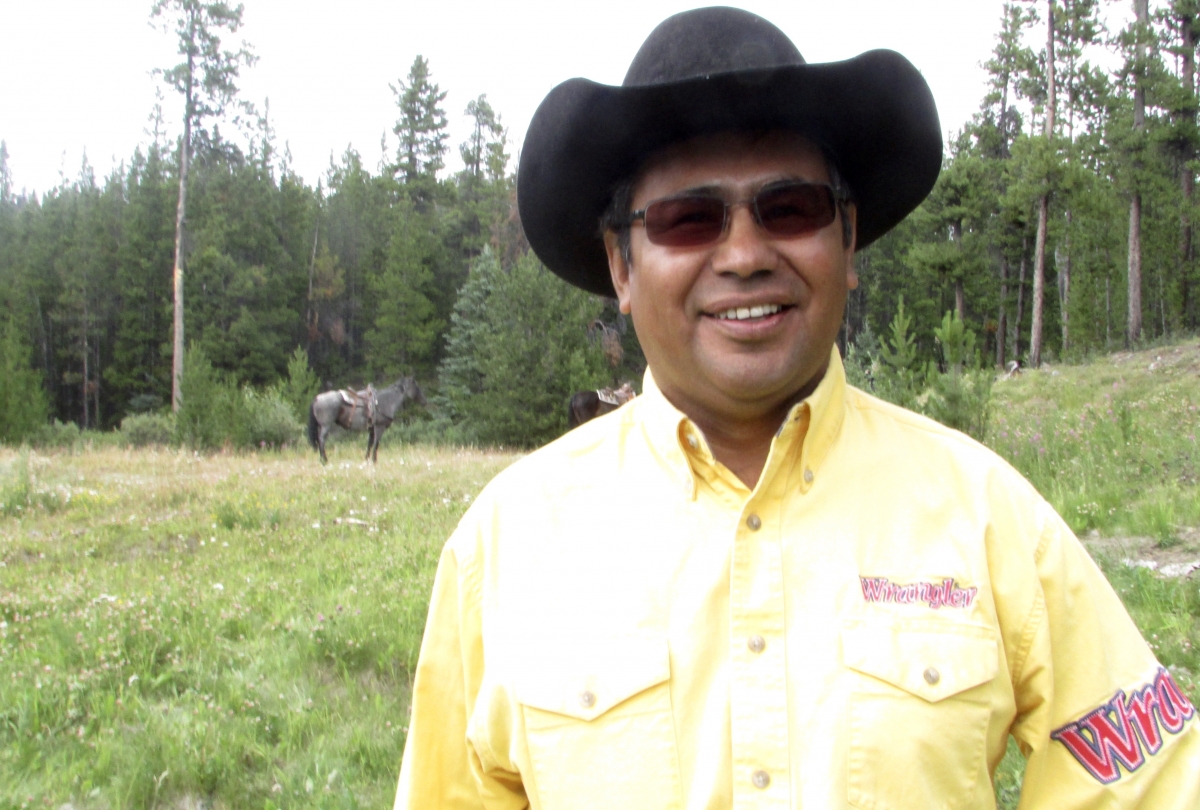 Chief Roger William of the Xeni Gwet'in has spent his entire adult life fighting for the Tsilhqot'in title win in the Supreme Court of Canada.
 
Nearby, children chased each other in a game of tag. A group of girls sat huddled together, braiding one another's hair.
 


"We lived off this land, lived with this land and never destroyed it," he said.
What Is a Tribal Park?
In that one sentence, William summed up the essential difference between a federal or provincial park and a tribal park.
 
According to Jack Woodward, a lawyer who quite literally wrote the book on aboriginal law, "the purpose of a regular federal or provincial park is preservation, protection, conservation — which are admirable, laudable objectives that are a little bit 19th century."
 
"The purpose of a tribal park, by contrast, is sustainability of the ecosystems necessary to support the aboriginal or treaty rights."
 
Woodward fought the Tsilhqot'in title case for a quarter century from inception to victory. He also obtained the historic injunction against logging on Meares Island in March 1985.
 
When we met in a downtown Victoria taco joint, he adlibbed a chart detailing the differences between tribal parks and other parks between bites of burrito.
 
When provincial and federal governments create parks they're generally coming from the perspective that "somehow human beings are alien to the landscape and that human beings shouldn't be making a living from that land," Woodward explained.
 
"A tribal park recognizes the fact that you can still live on the land, and make a living from the land, and actually hunt and fish and trap and harvest those resources and it's still there for the next generation."
 

DASIQOX TRIBAL PARK from The Wilderness Committee on Vimeo.
More than that, part of the goal of tribal parks is cultural revitalization. At the Dasiqox gathering, young and old came together to make rafts, build a fish trap, erect a cabin and sing traditional songs. Eco-tourism is part of the long-term version for the park.
 
"We're celebrating the fact we've been successful in keeping this place from becoming an open-pit mine," said Chief Russell Myers Ross of the Yunesit'in, one of the six nations that comprise the Tsilhqot'in Nation.
 
"A tribal park is something that you can create with almost a blank slate in some ways," Myers Ross, the lead organizer in the creation of the park, said. "So it's no longer about saying no to any projects."
 
"And we're not just reacting to provincial or federal government or legislation or actions done onto us. We're trying to position ourselves to take a proactive lead in how it's designed and organized."
 
He added: "Since the major forces of colonization, we've never been in that position."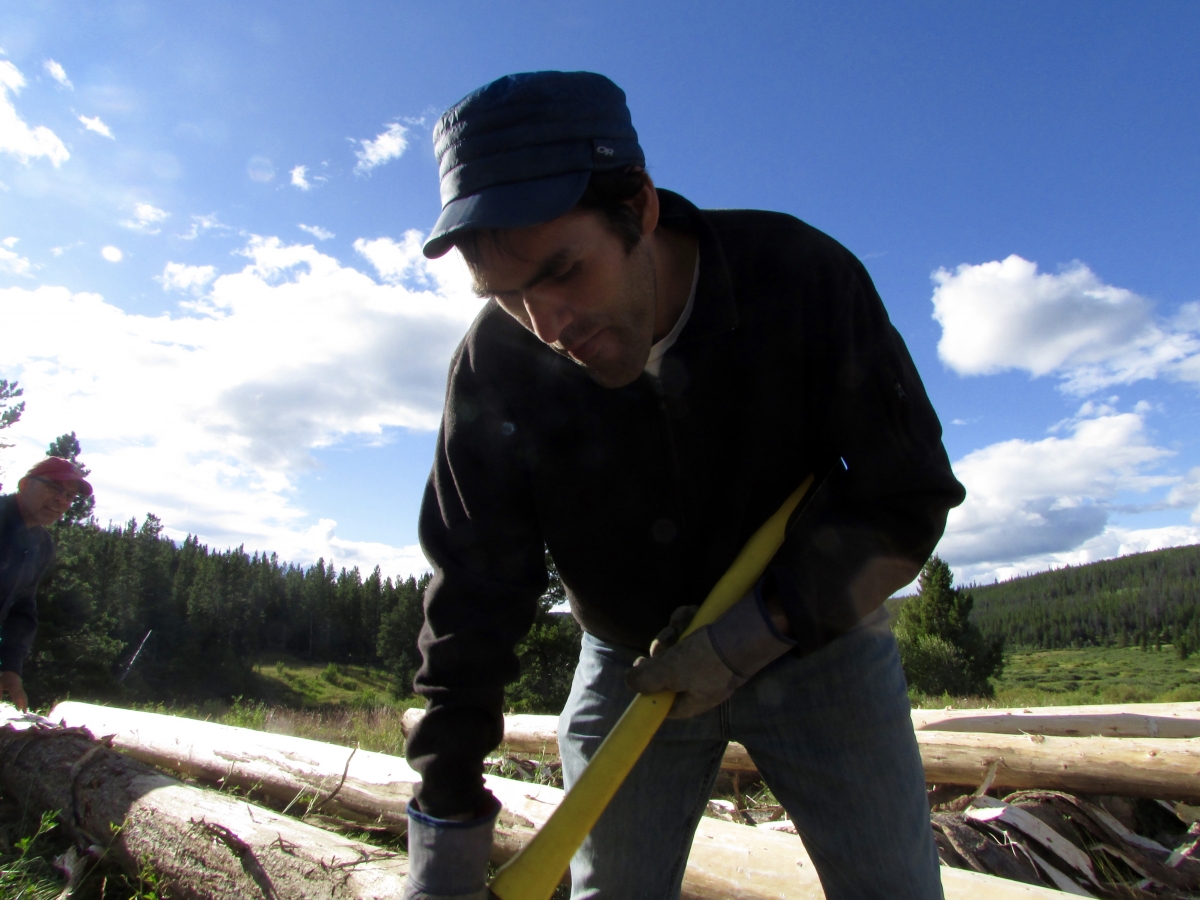 Chief Russell Myers Ross strips wood for a cabin at the Dasiqox Tribal Park celebration in July 2015.
The History of Tribal Parks in

B.C.
When the Dasiqox Tribal Park was declared on Oct. 4, 2014, it was following in the footsteps of several tribal parks before it. Some have since been formally designated by the provincial or federal governments, while others haven't.
Take Duu Guusd Tribal Park, established by the Council of the Haida Nation in 1981. Although not initially seen as a formal park, the area was eventually recognized by the provincial government as a heritage site and conservancy.
Meares Island Tribal Park, meantime, was declared by the Tla-o-qui-aht First Nation in 1984, but has never been given any provincial or federal recognition. Despite that, an injunction to stop logging on that island has stood for 30 years.
"When the Tla-o-qui-aht case started, our lawyers were young," William told the crowd.
 
Eli Enns, a Nuu-chah-nulth political scientist in attendance, recalls the fight to save Meares Island.
 
"At the time, the words 'tribal park' meant nothing more than 'not a tree farm licence,' " he told me. "It behooves us to define our land."
'

It's Like a Game of Choose Your Own Adventure'
The wind picks up and blows the campfire's ashes around as the chiefs drum and sing a Tsilhqot'in war song.
 
After the chiefs speak, the gathering turns into an open-mic exercise with elders and horse trainers chiming in, while a couple of young women heckle "Chief Roger" for talking too much.
 
A group of riders spent nine days on horseback to get here from Yunesit'in.
 
"Even getting lost was beautiful," one of the riders tells the crowd.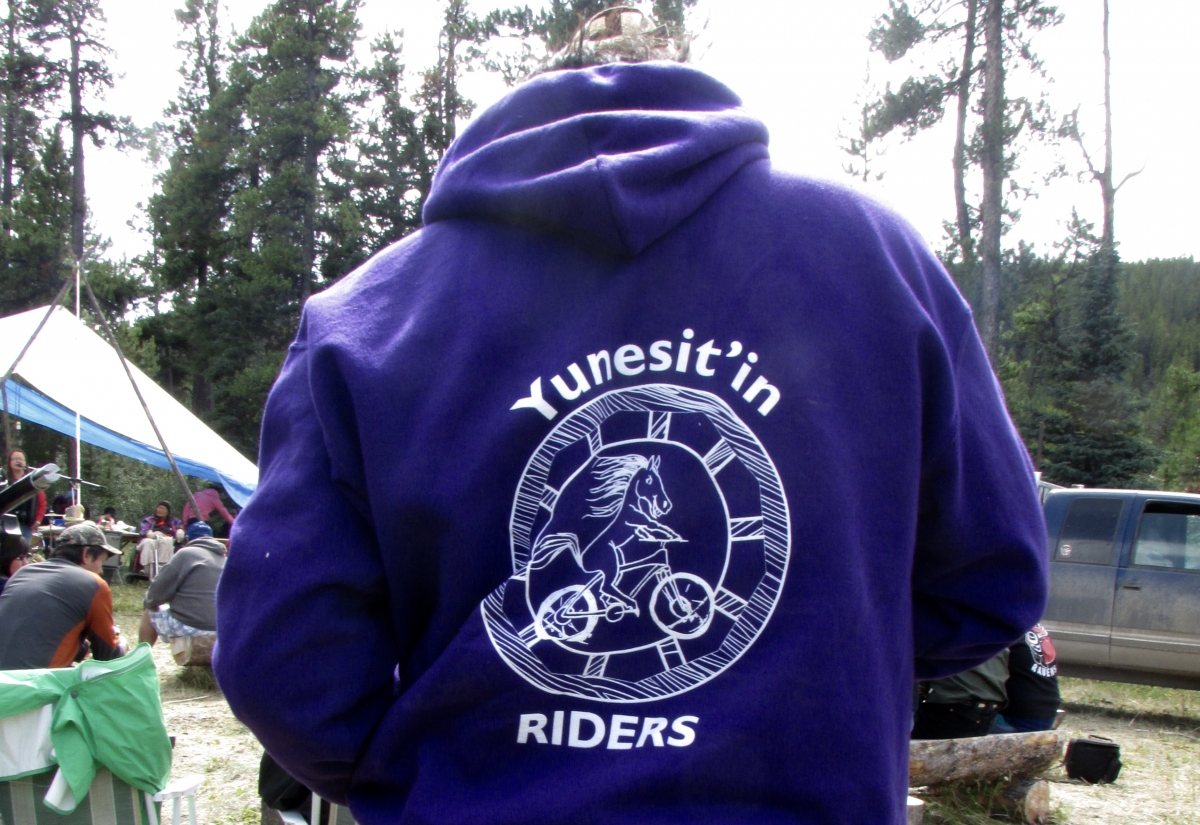 David Williams, president of the Friends of the Nemaiah Valley — a group that supports the Tsilhqot'in Nation in strengthening its culture — was sitting on the edge of the circle.
 
"Right now, the meaning of tribal park is anyone's guess," Williams said. "It's like a game of choose your own adventure."
 
He's right. Every tribal park is unique. And none have been tested in the courts — yet.
 
"We're not certain if tribal parks are recognized by courts," Woodward told me. "They might be. There hasn't been a court case. That's the big one that's yet to come."
First Nations 'Holding Breath' 
But the Tsilhqot'in aren't waiting. On the back of the title decision, Chief William's spirits are buoyed.
 
"Now there's hope," he said. "It's a game-changer."
 
Jonakki Bhattacharyya, an ethnoecologist who has worked with the Tsilhqot'in Nation for ten years, said the title decision has a lot of First Nations looking at how to best protect their territories.
 
"The Tsilhqot'in decision raised a big question mark in a lot of nations' minds … it gave a lot of nations momentum," she said. "There's a collective holding of breath while everyone looks around and watches what happens."
However, the term "tribal park" itself generates some distrust, Bhattacharyya explained.
"For over a century, 'park' meant being moved off the land and not being allowed to hunt, not being allowed to fish," she said.  
Further to that, Chief William, like many other Tsilhqot'in people, learned English as a second language when he was sent to residential school at six years old.
 
He prefers to refer to Dasiquox Tribal Park as "Nexwagwez?an," which translates to "it is there for us."
 
Language aside, the key is that First Nations call the shots when it comes to managing the land.
 
"I didn't want to be tied down to begging the government for anything," said Chief Myers Ross, who has a master's degree in indigenous governance from the University of Victoria. "The tribal park, the basis of it comes from indigenous leadership, wanting to exercise the laws that have already existed here."
Amarc Resources Defies Tsilhqot'in, Drills in Park
However, challenges have already arisen in enforcing a park that hasn't been recognized by the provincial government. In September, Amarc Resources started drilling in Dasiqox against the wishes of the Yunesit'in and Xeni Gwet'in governments.
Woodward said declaring a tribal park is a way of putting government and industry on notice that this is the minimum territory required to continue exercising aboriginal or treaty rights — rights that are ultimately constitutionally protected.
 
"So you might want to call a tribal park a constitutional park, because it's a park that can not be violated under our current constitution," Woodward said. 
 
Last summer, Williams Lake Mayor Walt Cobb spoke out in opposition to the park, saying it's unclear what effect it will have on jobs and resources in the region.
 
Meanwhile, in October the province signed a letter of intent with the Tsilhqot'in Nation to advance reconciliation — essentially a commitment to further negotiation on everything from title and lands to economic development and social issues.
 
"A lot of that stuff won't be fixed overnight," Myers Ross said. "I feel like our best solutions will be created among ourselves. By July we hope to have an implementation plan, so we know what areas we want to focus on for our own land-use planning."
 
For Myers Ross, it's about far more than setting aside a piece of land.
 
"We want to make sure that it's not just a traditional park. For us, we feel like we live with our environment and we're part of it.

Everyone who is part of our culture ends up becoming a part of the land."
Next in this series: Doig River's Last Stand Amidst Fracking Boom
Main Image: Tsilhqot'in chiefs in front of Fish Lake at the Dasiqox Tribal Park Declaration in October 2014 by Steve Monk.