A UK government agency plans to support the development of a "high risk" multi-billion pound oil refinery in Oman by opening a line of credit to boost British exports.
The Duqm oil refinery is a $7bn (£5bn) joint venture between Oman Oil Company (OOC) and Kuwait Petroleum International (KPI) which will produce 230,000 barrels of oil per day once it becomes fully operational in 2021.
Stefano Gelmini, spokesman for Greenpeace UK, said ministers would be "the merchant bankers of the global fossil fuel industry" if support for the project goes ahead.
The government's credit agency, UK Export Finance (UKEF), which underwrites loan guarantees to UK companies to help them export their goods and services abroad, said it was working with the Duqm Refinery company and its contractors to finance the design and build of the refinery.
The government is showcasing the project as a "strong opportunity" for UK companies to bid for contracts in the supply chain despite the UKEF acknowledging the refinery could have "significant adverse environmental, social and human rights risks and/or impacts".  
The plan was announced weeks after Theresa May claimed the UK was a global climate leader. In a major speech launching the government's 25-year environment plan, she claimed the UK will "continue to lead the world in delivering on our commitments to the planet".
David Powell, environment lead for the think tank New Economics Foundation, denounced the inconsistency between the government's global climate commitments and its underwriting of finance for dirty energy projects abroad.
"Cognitive dissonance is at the heart of how the UK thinks about climate change," he told DeSmog UK.
Andrew Scott, senior research fellow at the Overseas Development Institute (ODI), said the UKEF's potential new line of credit to the refinery would "effectively be a form of subsidy" to the fossil fuel industry.
Environmentalists have repeatedly highlighted UKEF's continued use of public finance to boost support for fossil fuel projects abroad.
Gelmini said the UK government had handed out nearly £5bn in export subsidies to the fossil fuel industry since 2010 "despite a clear pledge to champion clean energy exports".
A previous DeSmog UK analysis revealed the UK government gave a total of £427 million in support to overseas fossil fuel projects through UKEF in 2015-16.
In November, the UK government denied a $2bn (£1.52bn) UKEF loan guarantee to Saudi Arabia's national oil company Saudi Aramco, which is one of the world's largest oil producers, was linked to the company's mooted IPO float. Saudi Aramco is said to be considering either London, New York or Hong Kong for what would be the largest ever public listing. 
Multi-billion pound fossil fuel project
Occupying a 900-hectare site in central eastern Oman, the Duqm refinery is located in a new industrial zone with investments of up to $15bn (£10.78bn) earmarked for petrochemicals and infrastructure development over the next 15 years.   
Alongside the oil refinery, the project also includes an 80 kilometre crude oil pipeline connecting an oil storage site at Raz Markaz, south of Duqm, and a product export terminal port.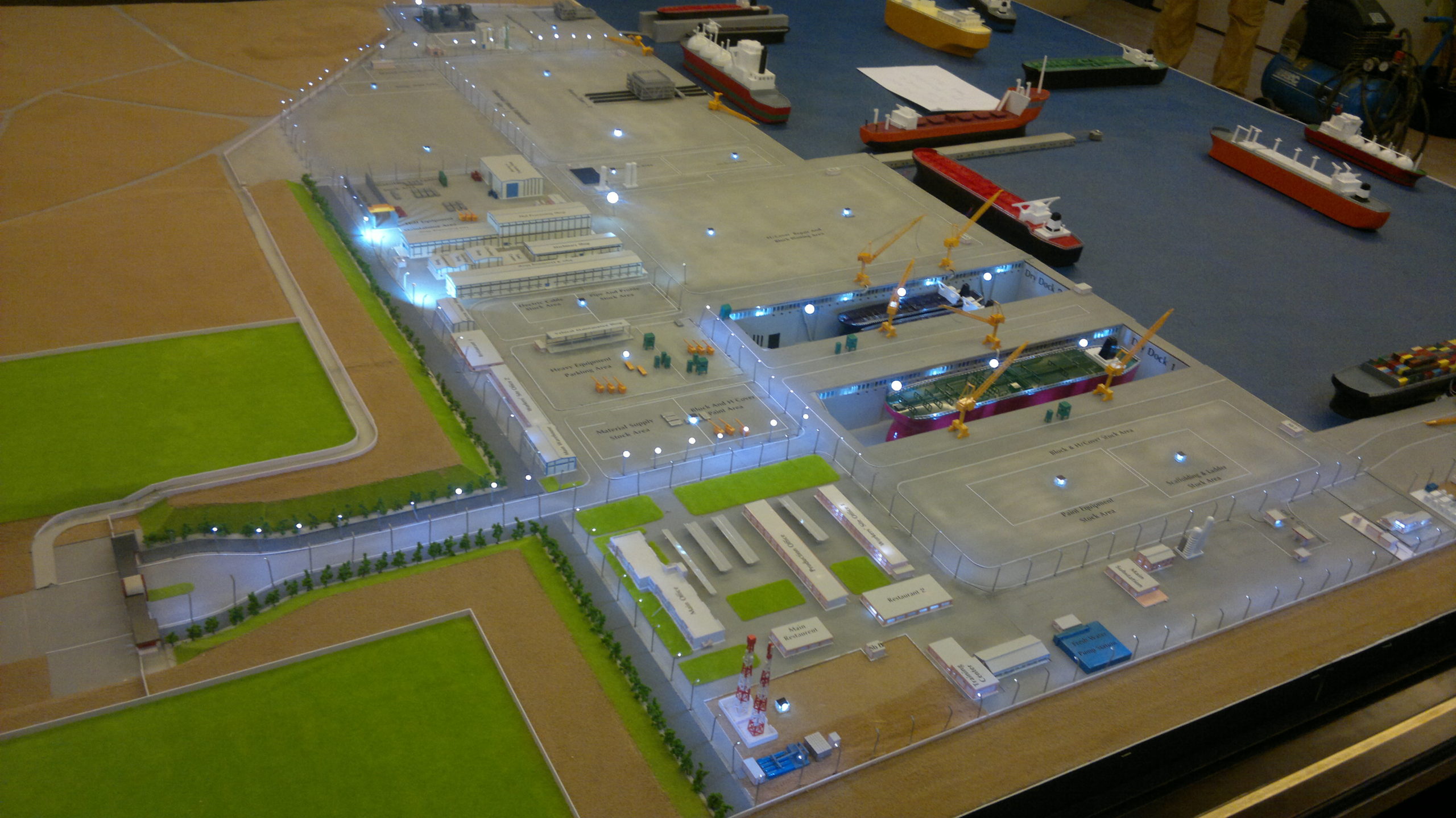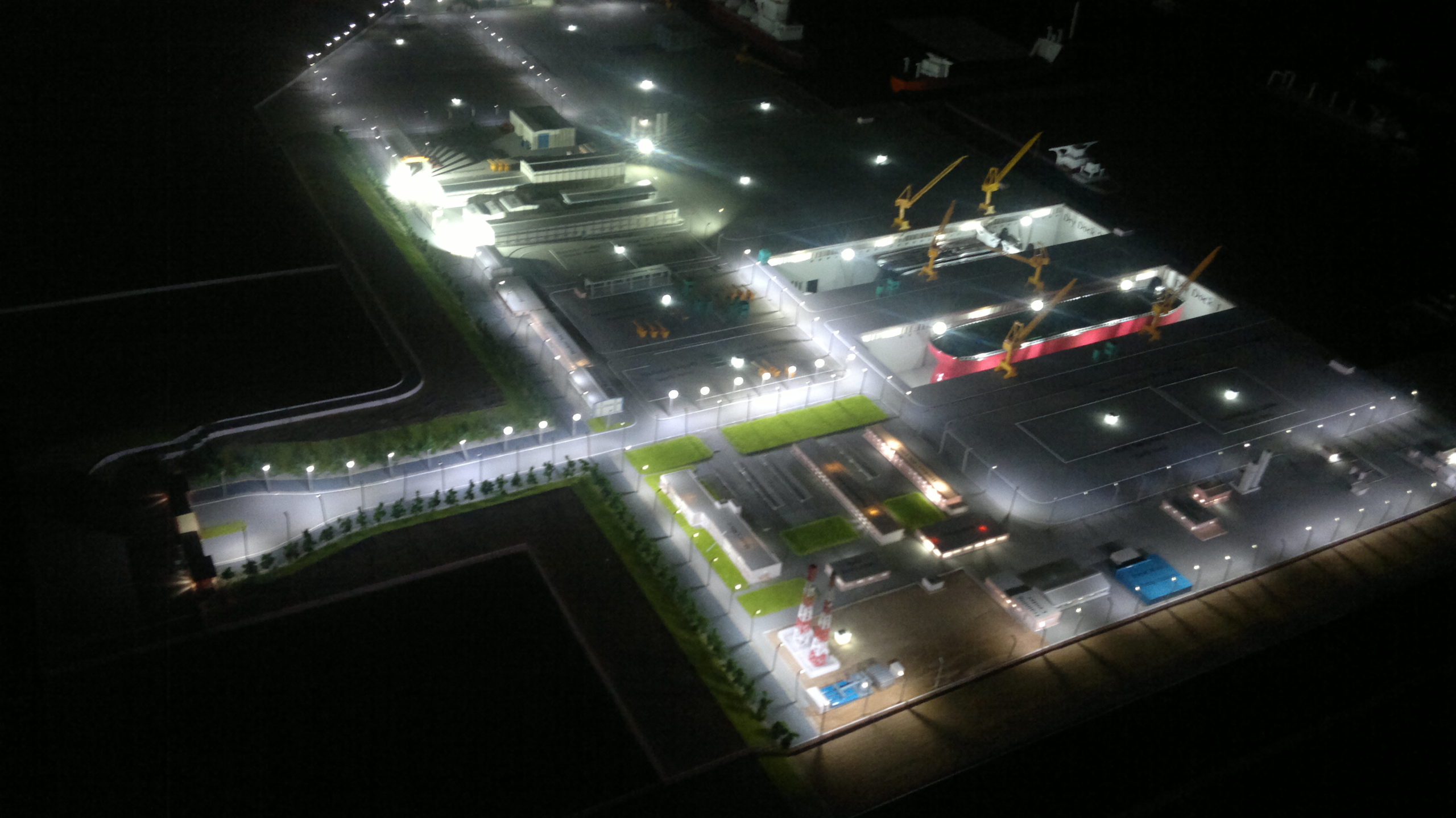 Image Credit: Artist impressions of Duqm Port. Creative Commons/CC BY–SA 4.0
The infrastructure will lock Oman into decades of burning and exporting fossil fuels and "contribute towards global warming", as acknowledged in the appendix of the project's environmental and social impact assessment.
Although the operating company recognised its responsibility for emissions arising from the project's operation during its 30-year life span, it said the consumer was "ultimately responsible for the consumption of fossil fuels" and any resulting emissions.
According to Powell, the UK government previously argued that if British companies did not bid for these contracts, less transparent and accountable companies in China, for example, would pick up the work.
But Powell added that faced with the "scale and speed with which we need to tackle climate change" the UK had to move away from fossil fuel and this argument did not stand up.
Government inconsistency
Advocating a "managed decline" of existing support for the fossil fuel industry and its supply chain, Powell accused UKEF of running instead "a managed expansion" plan for the sector.
He warned the "fast pace of decarbonisation" meant the parts of the UK manufacturing sector supporting the fossil fuel industry risked being left behind "and without work" if the government continued to support its strategy through exports.
He added the UK's industrial strategy had to be driven by the government's pledge under the Paris Agreement to move away from fossil fuels and strive to limit global temperature rise "well below two degrees".
His comments were echoed by Gelmini, from Greenpeace UK. "It's high time different government departments sat down together and worked out a joined-up approach," he said, adding championing clean technologies would provide "jobs and trade opportunities for Britain".
UKEF said it is actively seeking to support renewable energy projects but that it has to respond to the demand of exporting companies.
In a statement, a UKEF spokeswoman said the credit agency was unable to comment on ongoing considerations over the Duqm refinery citing commercial confidentiality reasons.
She said: "The UK's priority, at home and abroad, is to encourage international opportunities for UK businesses – ensuring they can build fruitful relationships with overseas partners. The UKEF supports exports in all sectors, supporting the UK economy and jobs."
But ODI's Scott told DeSmog UK that fewer renewable companies were benefiting from UKEF support "because the UK government is not encouraging clean energy as an export sector but is instead promoting fossil fuel exports".
He added domestic support for the renewable sector had been inconsistent with fluctuating subsidies.  
"The renewable sector has not developed as much as it might have with more consistent support — if it had, the sector might be in a better position to export," he said.
Image Credit: Peter Dowley/Flickr/CC BY 2.0. Updated: 12/02/2018: The headline was changed to say 'with help from' rather than 'through' the UK government.