Nearly a decade after being held responsible for the largest marine oil spill in history, BP's first global advertising campaign in ten years has been denounced as "deceptive and hypocritical".
The global advertising campaign called "we see possibilities everywhere" aims to showcase BP's efforts to embrace clean energy and includes a series of short videos profiling the British oil giant's plan to increase its energy production while lowering its emissions.
BP did not respond to DeSmog UK's request for comment on time for publication but it previously said the campaign would allow the company to communicate its low-carbon activities in an "exciting" way. But critics say that with clean energy amounting to only around three percent of the company's total capital expenditure programme, the campaign is little more than a blatant "greenwashing" effort.
It is the first time BP has taken part in a major corporate revamp of its image since the 'Beyond Petroleum' campaign and follows months of record profits for the company, which benefited from stronger oil prices and higher production from new oil fields.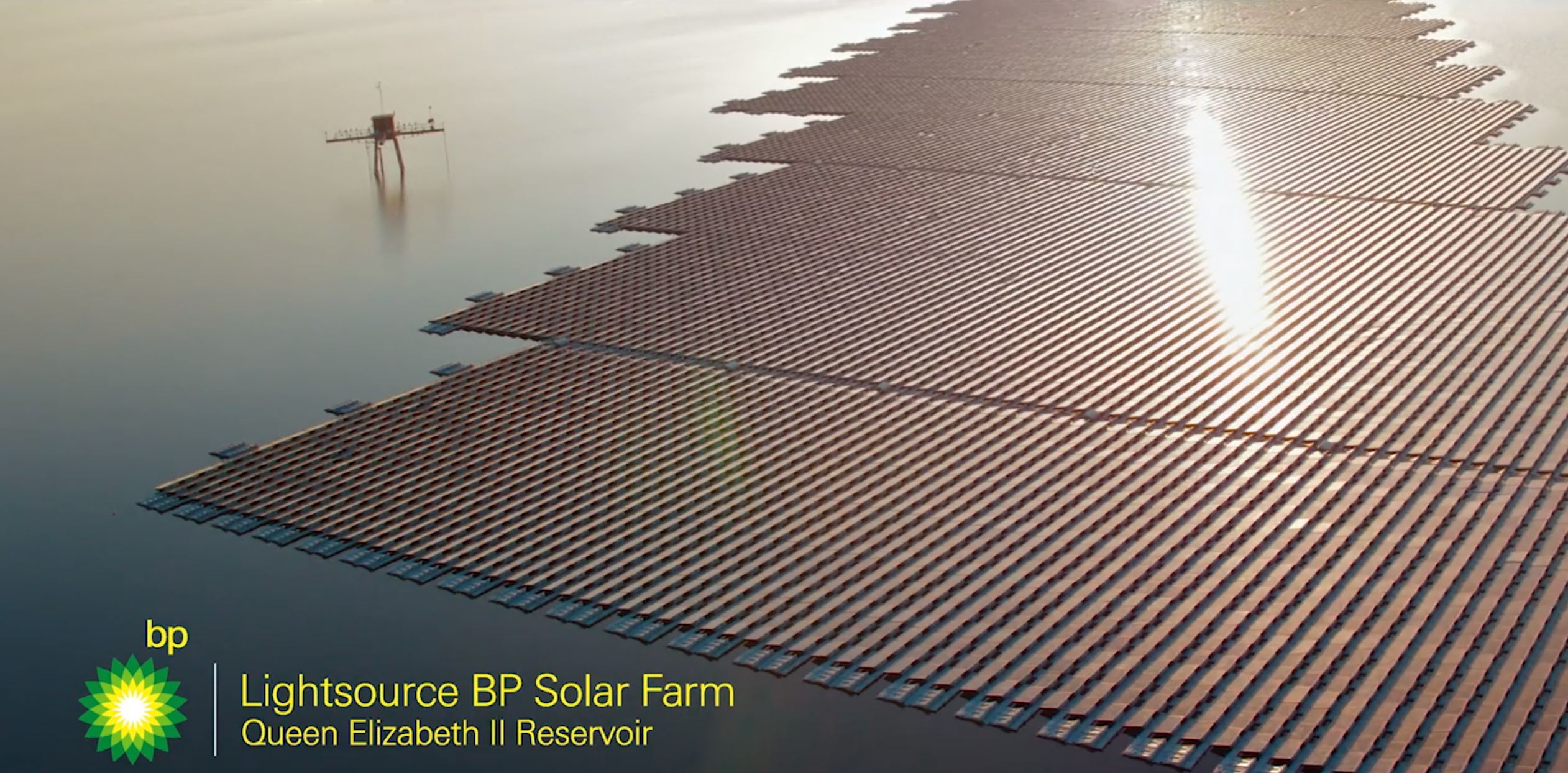 '

Possibilities everywhere'

Speaking in Davos, BP's CEO Bob Dudley admitted that the last decade has been "very difficult" for the company, which had to manage significant reputational damage of the 2010 Deepwater Horizon oil spill in the Gulf of Mexico.

"I don't think we had the credibility to talk about things in an exciting way," he told CNBC.

"I think it's time for us to tell our story a little bit differently, let people know we are engaged in this big energy transition and we have a big core business."

BP's latest campaign, which is due to be rolled out in the UK, US and Germany with supporting print and digital advertising in the Financial Times and the Wall Street Journal, promotes a broad and generic message that BP is working "make all forms of energy cleaner and better".

The campaign promotes BP's partnership with solar company Lightsource and its intention to develop natural gas and electric cars but makes no mention of oil or climate change — omissions Chris Garrard, Co-Director of the campaign organisation Culture Unstained, described as "deceptive and hypocritical".

According to its latest annual report, BP is investing $200 million in Lightsource. However, a quick glance at BP's core business shows the company remains committed to hydrocarbons, producing an average of 3.6 million barrels of oil per day and with 2017 the company's most successful year for exploration since 2004.

Last February, BP said that most of the company's strategy focused on clean energy, which would amount to $0.5 billion of its $15 to $16 billion annual capital expenditure programmes. Given BP's total $16.5 billion capital expenditure in 2017, clean energy amounted to around three percent of its business that year.
'

Ghastly hypocrisy'

BP's overall small investment in clean energy comes in stark contrast to the overwhelming focus of its campaign on its efforts to create low-emission energy — making it unrecognisable as an oil company.

Yet, in Davos earlier this month, where climate change was on top of the agenda, Dudley repeated BP's projection that oil demand will grow to 1.4 million additional barrels a day this year — a forecast that continues to drive BP's investments.

"We think it's not a race to renewables," Dudley said, "it's got to be a combination of many things: renewables and natural gas". The use of gas is widely promoted in the campaign for days when the sun doesn't shine and the wind doesn't blow,  "natural gas can step in" .

Jeremy Leggett, a former petroleum geologist turned solar entrepreneur, slammed the campaign as "dire" and "miles out of line of current ways of thinking" about the energy transition.

"This is a ghastly hypocrisy in the face of an existential threat to the planet," he told DeSmog UK.

The $0.5 billion of BP's capital expenditure programmes spent on clean energy is far from enough to transition the company's business, said Kingsmill Bond, Energy Strategist at Carbon Tracker.

"It's fine talking the big game but in the face of systematic change you have to do more than just tinker," he added, warning that BP faced being caught out by the market shifting away from fossil fuels quicker than the company's ability to adapt.

In many ways, BP has shown little signs of wanting to transform its business model. Indeed, BP remains a member of trade associations such as the Australian Petroleum Production & Exploration Association (APPEA), FuelsEurope  and National Association of Manufacturing that consistently oppose and lobby against ambitious climate change policy.

Robert Brulle, a Professor of Sociology at Drexel University who was worked extensively on fossil fuel companies' marketing efforts, described the campaign as "clever corporate propaganda".

Brulle denounced BP's campaign as deliberately making partial claims about the company's green record to create a "positive one-sided positive impression of the company's corporate responsibility".

"The bigger picture is that BP is still investing 97 percent of its business in oil. The rest is lipstick on a pig," he said.

Brulle added that BP's campaign followed similar attempts by other oil giants such as ExxonMobil and Shell to gloss over their corporate reputation.

"Big oil is worried a great deal about their corporate reputation because it affects their stock price. Their corporate image becomes an economic investment. For fossil fuel companies, this is big business," he said.
Old ways, same story
Despite BP CEO Dudley's efforts to tell the company's energy transition story "a bit differently", the campaign gives a strong sense of déjà vu.
Leggett told DeSmog UK the campaign was "straight out of the energy toolbook", using the same tools the industry has been using for the past 25 years.
Echoing his comment, Bond, from Carbon Tracker, pointed out the strong similarities between BP's campaign and those run by energy companies such as RWE and E.ON 10 years ago.
"It's the same enthusiasm about the opportunities created by the solar and wind sectors. They thought it was a long slow transition but that is not how markets worked and they ended up being caught out. BP is assuming the same continuity here and they also risk being caught out," he said.
For Garrard, of Culture Unstained, BP is recycling old stories which no longer fit the times.
"This is a greenwash campaign that could have been put out five to 10 years ago," he said, adding that the opportunities of clean energy were already a central theme of the Beyond Petroleum campaign.
Gerrard described the use of beautiful landscape pictures, family scenes and children as a "cynical and emotional" attempt to show that "BP is necessary for us to live that kind of life" — a marketing strategy that he believes fails to recognise the shift in public consciousness on climate issues.
The campaign was jointly created by two large US-based PR giants — Ogilvy, which designed BP's Beyond Petroleum campaign, and Purple Strategies, which BP previously hired to manage its PR following the Deepwater Horizon oil spill.
Unlike similar campaigns ran by Equinor and Shell, BP's campaign does not appear to specifically target young people. For Gerrard, the campaign remains one piece of the puzzle to "shore up BP's social licence". "We know that BP reaches young people in other ways, including through its school programmes," he added.
Neither Ogilvy nor Purple Strategies responded to our questions about the campaign's messaging and targeted audience.
Main image credit: BP