When needed, teenagers will climb on literally anything – traffic lights, bus tops, statues – so that they can be heard.
"They need to start listening and stop hiding their heads in the smog," one of the young protestors at the Youth Strike 4 Climate in London's Parliament Square said of world leaders – one of over 50 protests in towns and cities across the UK today.
The teenagers encouraged each other to shout louder after breaking out into an unplanned march up to Downing Street, chanting "what do we want? Change! When do we want it? Now!"
The police quickly scrambled to put themselves between the protestors and the barriers, in what was an uneventful few hours for the Met.
A coalition of young strikers from YouthStrike4Climate, the UK Student Climate Network, and the UK Youth Climate Coalition were "demanding that the government declares a state of climate emergency and communicates the severity of the ecological crisis to the general public." They also want to see more youth voices included in the policy-making process.
"It's a little terrifying to think when I'm older there will be no rainforest, no polar bears," said Jolan, who didn't give his last name. Jolan has just joined secondary school and says he has recently found an appreciation for nature.
"Climate change is ruining the world and our future," one Year 8 student, added. "We can still change things while we have time."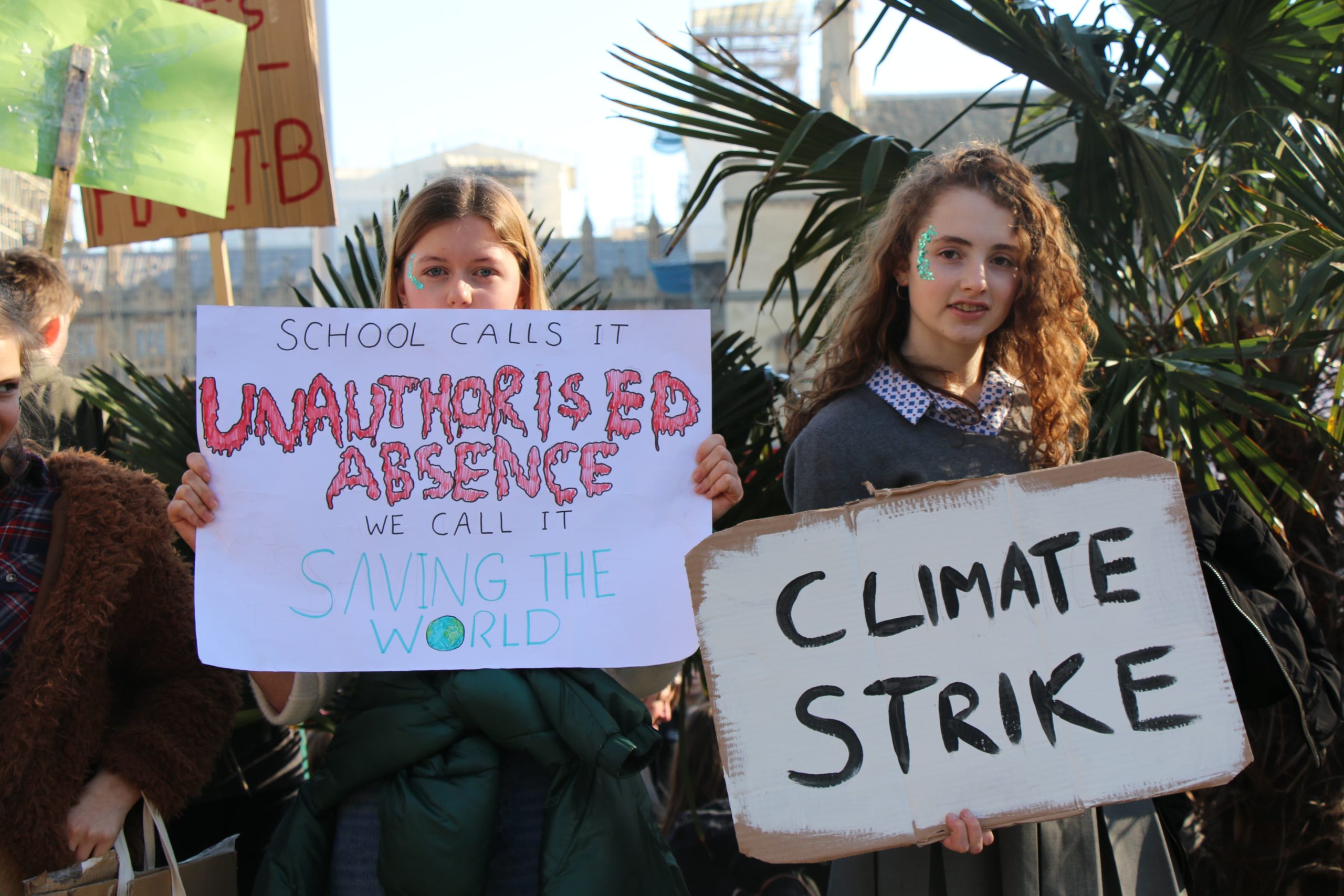 Image: Soila Apparicio (c) 
An accompanying parent said that they believe it is important for young people to take part in the political process, "I am not the one who is going to suffer from this."
School strikes for the climate have become a global trend inspired by Greta Thunburg, a 16 year old Swedish climate activist who started protesting outside the Swedish parliament in August 2018, missing school to raise awareness of climate change and global warming.
Thunburg's message that adults have not been doing enough resonated with young people globally.
"I don't want you to be hopeful. I want you to panic. I want you to feel the fear I feel every day. And then I want you to act," she said during a speech at the World Economic Forum in Davos in January 2019.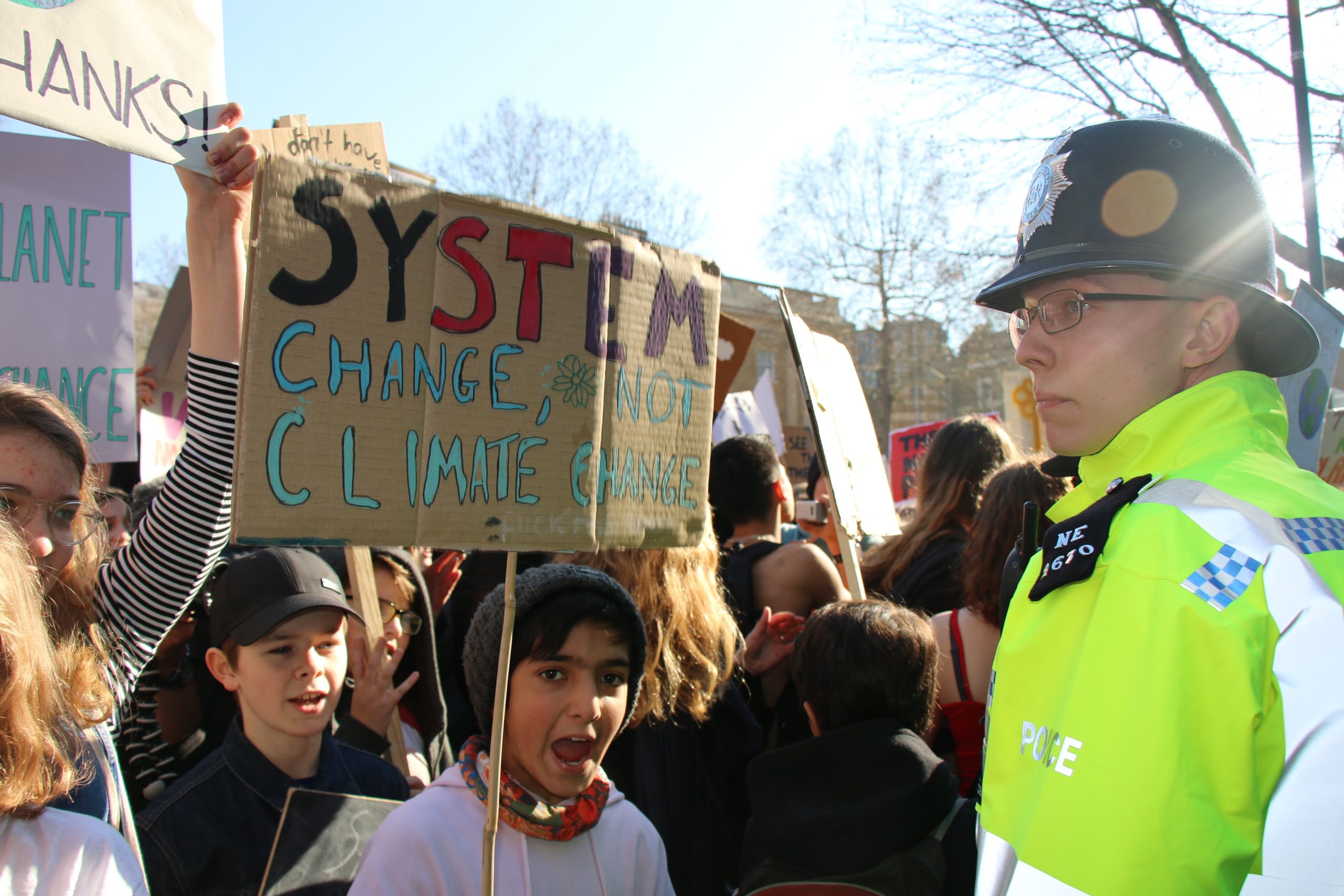 Image: Soila Apparicio (c)
"I'm wearing my hair in pigtails, inspired by her," said one GCSE student. "We're the same age as Greta. If she can do it, so can we."
Another GCSE student was also inspired by Greta. "We all got together and decided we need to do this."
"We're not allowed to be here," Jess, who didn't want to give her last name, admitted, but "climate change is too important." Her Year 10 classmate Anna Saskia was in agreement. "Adults created this problem, they need to be the ones that fix it," she said.
Jess Lichtenstern, 21, who is also a member of the Extinction Rebellion campaign group, is here in solidarity with the young people who are talking about the climate crisis. "The school strikes are a start, but they aren't a solution in themselves," she said. "The drastic action that's needed would make things very difficult for the elite."
More protests by school strikers are planned globally for 15 March 2019.