The UK is facing intensifying criticism over its continued funding of overseas fossil fuel projects.
At the latest hearing of the government's enquiry into the UK's export credit agency (UKEF), experts told MPs that the UK was missing out on an opportunity to push for more international action on climate change by continuing to support dirty energy projects overseas.
Despite the UK's claims to be a leader in reducing emissions and supporting clean energy, the country was lagging behind others on its export finance, said Greg Muttitt, Research Director at Oil Change International
"A number of credit agencies have introduced restrictions that go well beyond what UKEF has done. For instance, France has a categorical exclusion of coal power investments. UKEF tends not to do it, but doesn't have an exclusion," he said.
He also pointed out that Brazil has exclusions for exploration for new oil and gas, while one of Sweden's two export credit agencies recently set a target of limiting fossil fuel investments to no more than five percent of its portfolio.
While ending fossil fuel investments doesn't mean that fossil fuel companies will become insolvent overnight, with other lines of credit still available, the UK would send a strong signal by phasing out its support for dirty energy, said Neil McCulloch, Associate Fellow at the Institute of Development Studies.
"I don't think there's any doubt that if the UK export finance stop financing fossil fuel related projects that somebody else will finance some of them. I think there's no question about that – there will be leakage to other countries," McCulloch said.
"But, on the other hand, it ups the ante. It provides the UK with an opportunity to say, 'Hey, we've stopped doing this, you should stop doing this too.' It's a very difficult argument to sustain that you should continue doing a bad thing because everyone else is doing a bad thing."
UKEF could essentially phase out its support for fossil fuels "overnight", he added, as such a decision was unlikely to be "catastrophic" either for the companies currently receiving support or for the agency itself. Even setting a more gradual deadline to eliminate fossil fuels from the UKEF portfolio could put political pressure on other countries to follow suit, he said.
In an unusual intervention into the policies of a specific country, former UN secretary-general Ban Ki-moon wrote about the UK's "deeply concerning" investments in dirty energy projects through UKEF.
"These figures and policies are hard to reconcile with the UK's commitments under the Paris agreement, its membership of the Powering Past Coal Alliance and its own pledge in 2013 to end support for public financing of new coal-fired power plants overseas," Ban wrote in the Guardian.
While campaigners and policy experts have criticised the UK's record compared to other governments, Conservative ministers have been less critical of the agency, which is currently celebrating its centenary year. In the House of Commons earlier this month, Graham Stuart, Minister for Investment at Department for International Trade, said that UKEF is "yet another example of how this country had led the way when it comes to exporting."
Industry Transparency
UKEF is not the only provider of financial support to the fossil fuel industry. In some cases, fossil fuel companies have become a drain on the Treasury, according to the latest report from the UK's Extractive Industries Transparency Initiative (EITI).
The UK is one of 51 countries that has signed up to the initiative — a global standard aimed at promoting the open and accountable management of a country's oil, gas and mining resources. Through greater transparency, EITI aims to improve the governance of extractive industries.
One aspect of this is the reporting of the taxes paid, and relief and refunds received, by extractive companies, including through the Petroleum Revenue Tax, Ring Fence Corporation Tax, and Supplementary Charge.
According to the figures released for 2017, certain companies ultimately received a net payment from the government, thanks to such refunds.
For instance, BP received net payments from the government of around £192 million, while Exxon Mobil received almost £4 million, the data shows.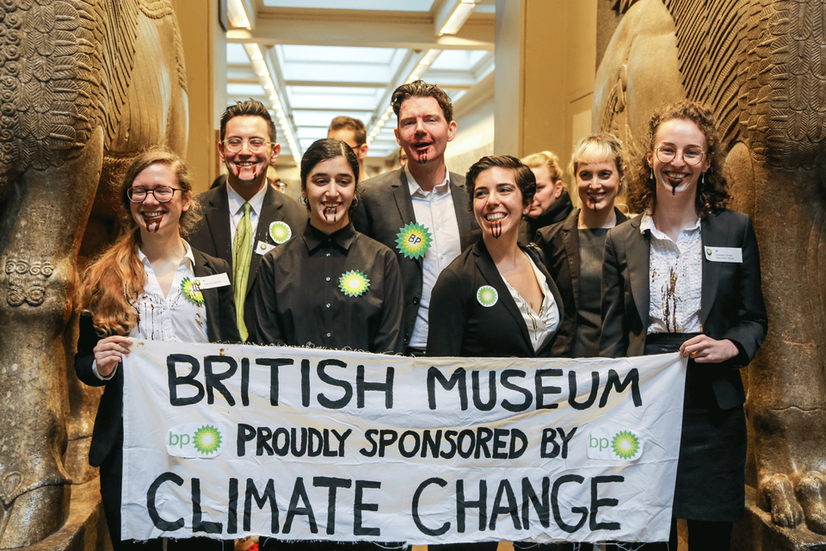 Main image: NASA Goddard Space Flight Centre