Miles from the river Thames, a boat brought central London to a standstill on Monday as campaign group Extinction Rebellion launched an international protest demanding action on climate change.
The Berta Cáceres docked in the middle of the Oxford Circus junction, one of five locations across London, as part of synchronised action taking place across 33 countries globally, including in the United States, Germany, Ghana, and New Zealand.
"It really stands out," said Ciara Mbekeani, a student who has also been on the school strikes for the climate. "It's a symbol that brings this movement to the forefront of people's minds," she said.
"It's not every day you see a boat in the middle of Oxford Circus," said an on-duty police officer, who was planning on bringing their children later in the week to see Waterloo Bridge, which Extinction Rebellion has turned into a garden, so that they can learn about climate change "in a positive way."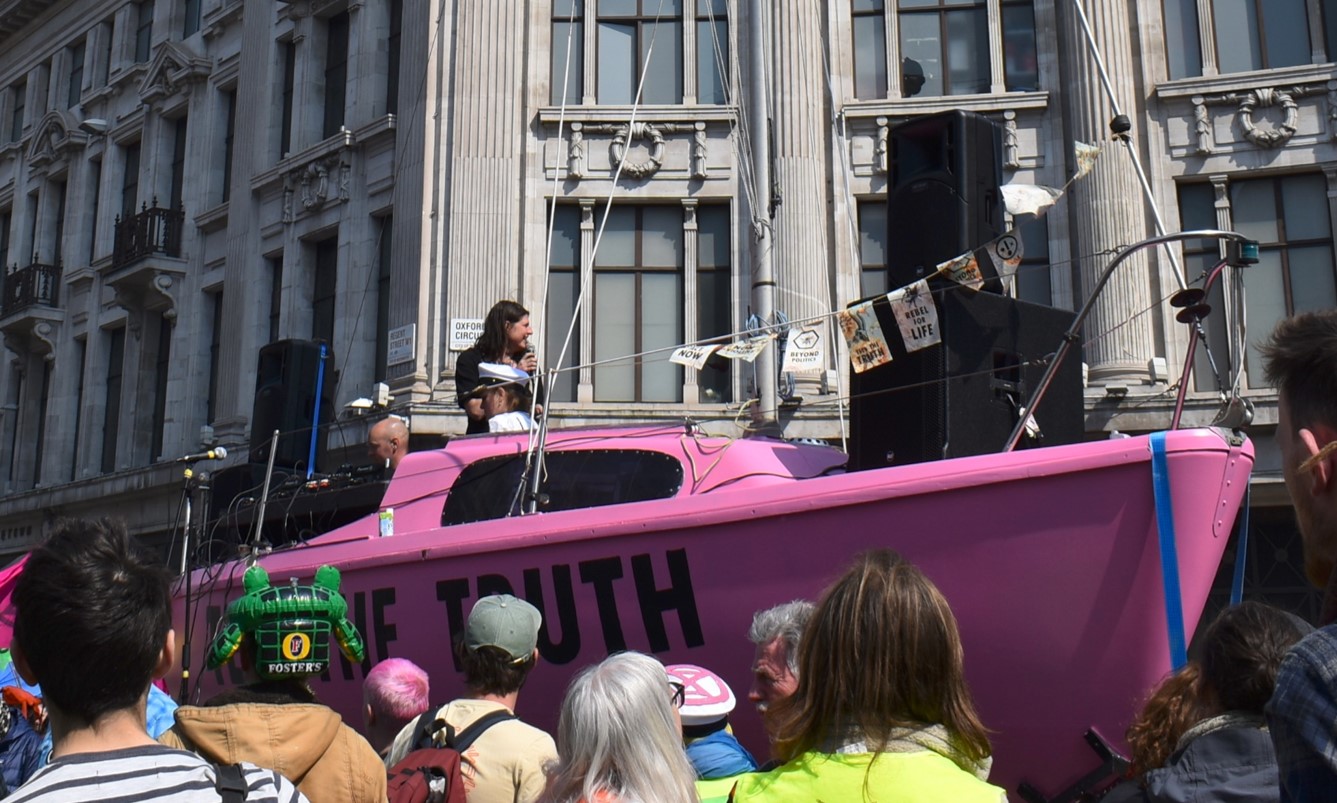 Image: A boat in Oxford Circus as part of the Extinction Rebellion climate protest. Credit: Soila Apparicio ©
Hundreds of protestors were split between other locations in Marble Arch, Parliament Square and Piccadilly Circus. "Rebels" were handed out slips with legal advice, and protest rules such as not to engage in violence.
Today's action was Rebecca Day's first protest with Extinction Rebellion. She said the event was "way more organised than past climate change movements" and that she felt the atmosphere had "much more of a collective and inclusive feel."
"We can see that the politics and governments themselves, they're not doing anything. The system isn't made to deal with something like this", she added, referring to the challenges involved with tackling climate change.
---
Read DeSmog's special series: Extinction Rebellion — Direct Action to Save the Planet
---
Police presence
There was a heavy police presence overseeing the action. One police officer said that they would make arrests "if and when" they needed to, but didn't expect much trouble.
Being arrested is a priority for some members of the group in order to bring attention to the climate crisis. In total, 222 members of the group have been arrested for offences related to protests in the UK.
In March, a number of Extinction Rebellion protestors expected to be arrested for criminal damage after pouring fake blood on the pavement outside Downing Street, but no arrests were made. 12 people were arrested however for outraging public decency following a semi-nude protest in the public gallery of the House of Commons.
"It's depressing reading the news and nothing seems to be happening. Here they actually seem to be doing something," said Sahanika, a first-time volunteer for Extinction Rebellion who did not want to give her surname. "It's pretty clear the ordinary people want to do something about climate change."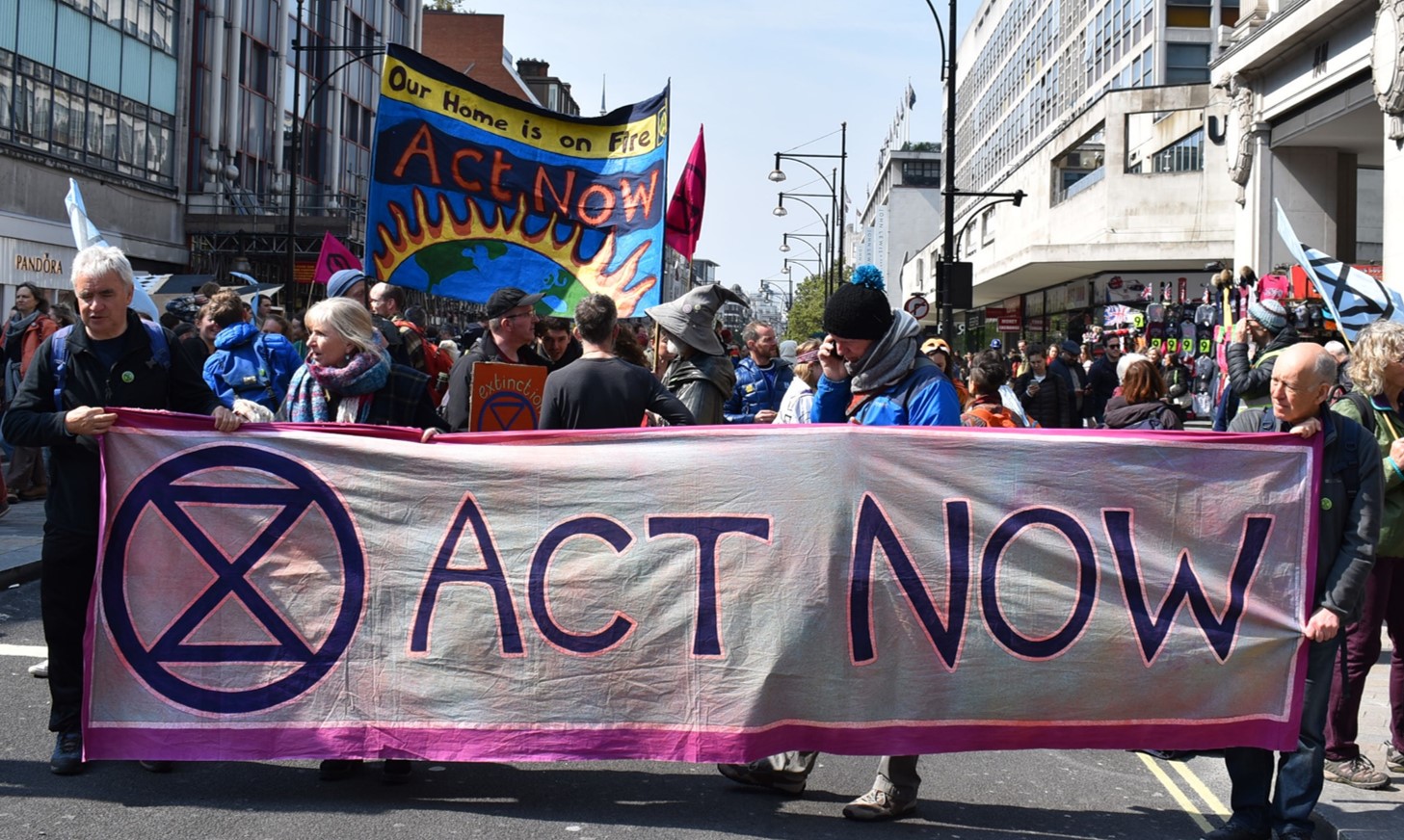 Image: Extinction Rebellion protestors in Oxford Circus. Credit: Soila Apparicio ©
Extinction Rebellion has three demands: for the government to tell the truth about the climate crisis by declaring a climate and ecological emergency, to act to achieve net zero greenhouse gas emissions by 2025, and to create a citizens' assembly.
Currently, the UK has a long-term emissions reduction target of reducing greenhouse gas emissions by 80% by 2050, compared to 1990 levels.
The protests do not have an official end date, but members of the group have said they would be there until the government responded.
Main image: Extinction Rebellion protestors on a global day of action. Credit: Soila Apparicio ©