Youth climate activist Hannah Cartlidge visited the European Parliament in Brussels scared for the future of the planet, but returned hopeful that the institution could make a difference – while it still can.
For a while, I have felt powerless and hopeless when thinking about the future. Anthropogenic climate change will impact everyone, regardless of where they come from, what they look like, how much money they earn or how they live their life. When governments shy away from renewable energy sources and instead rely on fossil fuels and invest in fracking, we cannot possibly hope to avoid a catastrophic change in the climate. We are already seeing the effects in the North West and unfortunately this will only continue to worsen and extreme weather events will become much more frequent.  
But recently, I was lucky enough to travel to Brussels alongside other young people who either attend climate strikes or are climate change activists. We visited the European Parliament alongside Green party MEP for the North West of England, Gina Dowding, and met with several other MEPs.
As a group, we were able to question the MEPs about climate change and how they hope to influence Europe into making positive steps forward. Hearing what they all had to say gave me a great sense of hope. I was particularly impressed with Michael Bloss, a German MEP, and what he had to say about climate change.
The recent EU elections were known as the climate elections due to the collective actions of thousands of young people who attend climate strikes. The actions of these young people have a real effect. Climate change is at the top of the agenda in Brussels, as it should be.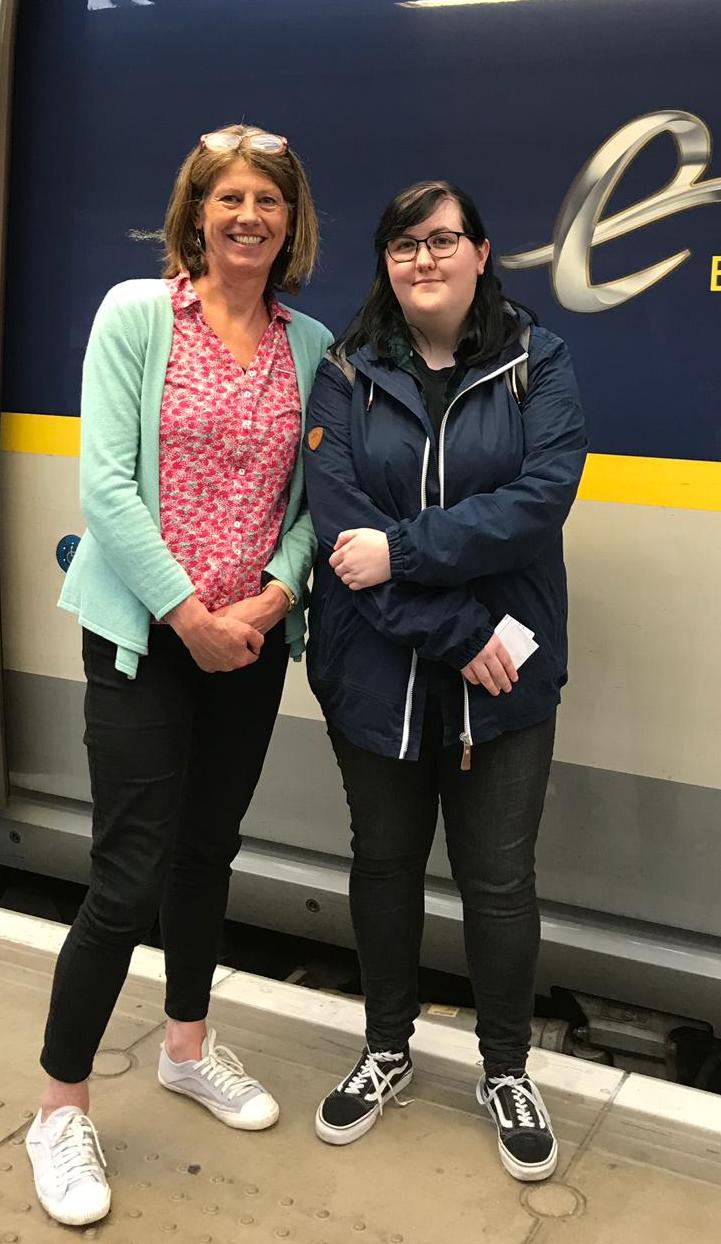 I was also able to meet with young climate activists from Belgium who all had a clear message: climate action works and is the way forward. Action cannot come from a single political party; it has to be a collective effort which crosses political boundaries. While being in Brussels made me feel hopeful, I couldn't help but feel a great sadness knowing that the trip I went on could be one of the last to the European Parliament. 
Our MEP's are doing a fantastic job in Brussels, despite the complexities surrounding Brexit and the uncertainty that surrounds our future. They are good elected members of the EU Parliament that are working together, united against a common threat: anthropogenic climate change.
Activist impact 
This trip showed us just how influential peaceful protesting and activism can be. I have a renewed sense of optimism that we can change the system, instead of dangerously changing the climate.
Having reflected on my short time in Brussels, I have been inspired to do more to help people understand the crisis that we are in. Through my research while at university, I surveyed people in my town to see what their views on climate change were. While there were a lot of positive responses, I was astounded to see how many people either didn't believe in climate change or didn't know what it was.
Often, I'm seeing people online mistakenly believe that weather and climate are the same thing, or that there's no point in them making changes to their lives as it won't make an impact. My trip to Brussels proved to me that when a group of people all act, positive change can happen.
I'd love to be able to help dispel myths surrounding climate change and global warming. Misinformation will prove to be disastrous. Likewise, science and facts are not always easy to understand or accessible for everybody. I would like to help make climate science more accessible to allow everyone to understand what will happen if we stick to "business as usual" and do nothing.
I'd especially like to help make climate change a bigger priority for local councils. Individual actions can help, but it simply isn't enough. We need policies and actions that cross political and geographical boundaries to enable us to help save the planet. As a result, I plan on doing more within my town to help raise awareness of climate change in order to enact change.
Main image: Flickr/Garry Knight, Public Domain. Small image: Gina Downing MEP with Hannah Cartlidge.