Expectations for 2020 were quickly thrown up in the air as the coronavirus spread rapidly around the world.
The annual United Nations climate conference, COP26, was cancelled as world leaders struggled to contain infections and in many nations wide-ranging restrictions to tackle the virus forced profound changes to citizens' lives – travel drew to a halt and many began to live more locally. 
In the US, as the pandemic became more severe, the impact of the virus began to cast uncertainty on the re-election of President Donald Trump while across the world, campaigners began to call for green recoveries to "build back better."
While the emergence of an effective vaccine puts a hopeful light at the end of the tunnel, we continue to grapple with the many unfolding, unexpected impacts of COVID-19 — from science denial being promoted by prominent commentators to climate activism adapting to social distancing and adopting the wider mantle of social justice.
Many big questions still remain, however, and there's no doubt the events of 2020 have changed our lives in ways we couldn't have imagined. We look back at the past twelve months, and the names and faces that played a role in shaping this historic year. 
Piers Corbyn and the

COVID

-19 deniers 
As news of COVID-19 began to spread in the early months of 2020, conspiracy theories and misinformation about the virus spread across the internet, much of it coming from prominent deniers of climate science.
In the UK, one of the most prominent voices questioning the science of COVID-19 has been astrophysicist Piers Corbyn (the elder brother of Labour leader Jeremy Corbyn). In 2020, Piers Corbyn attended and organised demonstrations across the UK and argued the pandemic is a "pack of lies." 
Corbyn has long rejected mainstream climate science as "fraud," and has pushed alternative theories of global warming, based on analysis of the sun's activity, through his company WeatherAction.
Corbyn joins a slew of individuals who doubted the science on the coronavirus. This includes President Donald Trump — who dismissed the science despite himself and several others in his inner circle contracting the virus — and journalist James Delingpole who questioned the scientific modelling behind COVID-19 predictions; the Breitbart and Spectator columnist claimed in April that forecasts of high COVID death rates, like models predicting global warming, operated in the "realms of purest fantasy."
With governments in the UK and abroad preparing to be met with a tide of public scepticism over planned vaccinations, we can likely expect to hear more from voices that question the science of COVID-19 in 2021.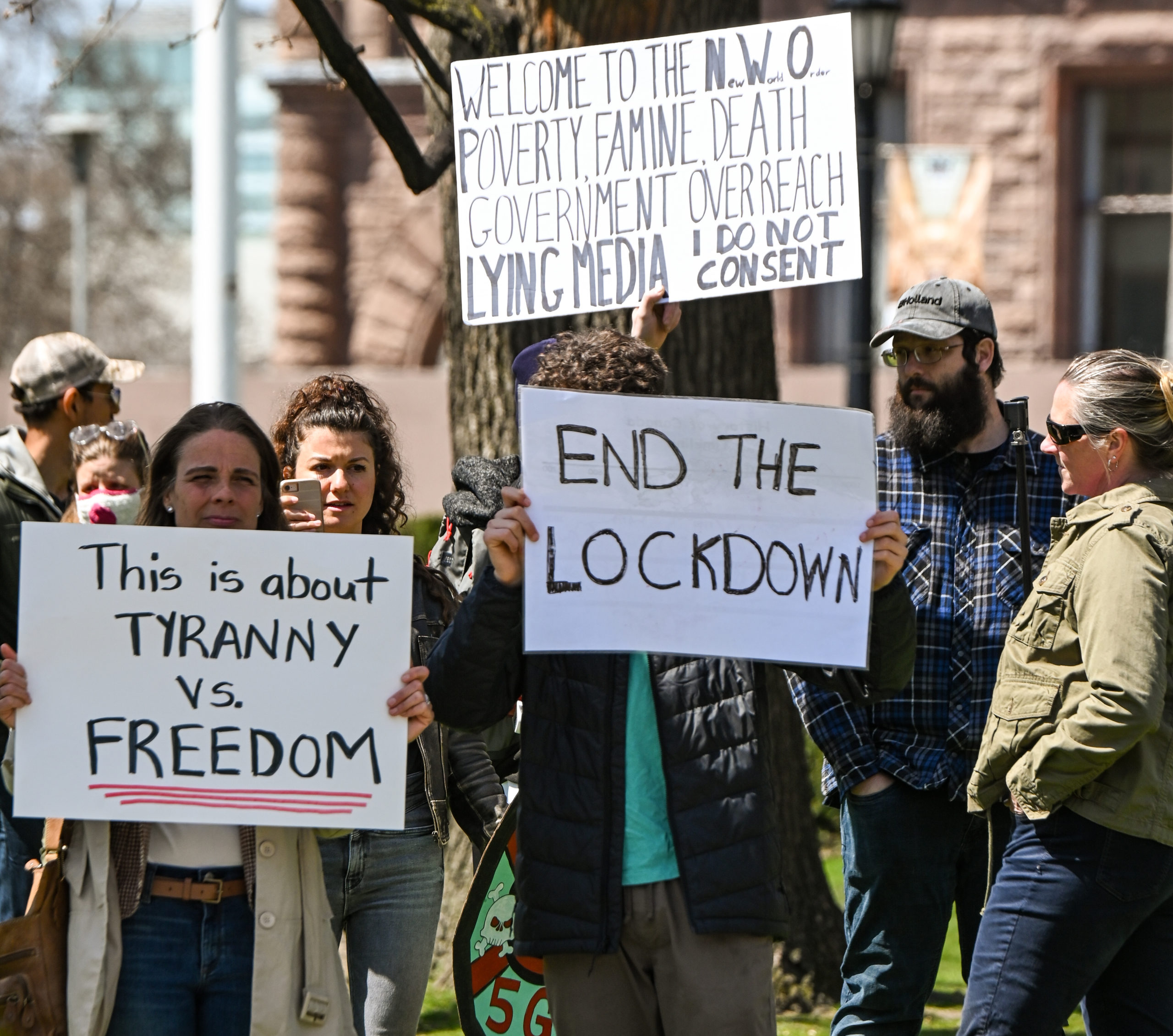 Image credit: Michael Swan/Wikimedia/CC0 1.0
Boris Johnson
A general election campaign in which he refused to attend a leaders' debate on climate was not the most promising start at the end of 2019 for Prime Minister Boris Johnson ahead of what was expected to be a historic year for UK climate action.
However, despite the postponement of the climate conference and a false start with the announcement of his so-called green "new deal", Johnson succeeded in moving the UK several steps closer towards its climate goals.
The prime minister who previously dismissed the "conventional doctrine" of climate change, as he put it, displayed new enthusiasm for the measures needed to protect the environment, and in December announced a 68 percent emissions reduction target by 2030.
The government has recently announced a number of measures long called for by activists including a ban on the sale of petrol and diesel cars before 2030, and the end of UK financing for fossil fuel projects overseas.
However, the UK's continued commitment to a mass road building scheme, the relative lack of budget allocated to achieve climate goals, and the inclusion of what campaigners have called "speculative" solutions such as hydrogen and nuclear have all received criticism from green groups, while many argue current targets do not go far or fast enough.
Meanwhile, Johnson's appointment of a number of climate science deniers to the House of Lords, and the strong ties of some members of his cabinet to the libertarian, anti-regulation thinktanks based in and around 55 Tufton Street in Westminster raise questions over his commitment to environmental issues and suggest climate policy will continue to face opposition from close quarters.
The postponement of COP26 ramps up the pressure for an already crucial moment next year.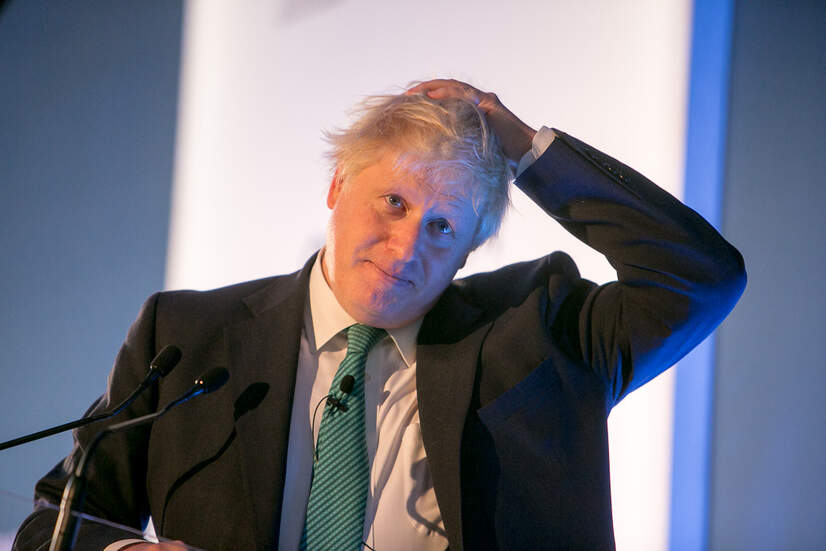 Image credit: Chatham House/Flickr/CC BY 2.0
Donald Trump 
This may have been the year that Donald Trump lost his re-election for the presidency, but not without cementing his legacy of climate science denial and leaving an impact on US environmental policy that will be felt for years, if not decades, to come. 
The world's most prominent climate science denier did not back down on previous comments about the climate during 2020 presidential debates, claiming that wind farms cause toxic fumes and arguing that CO2 causes global warming "to an extent."  
In his final months in the White House, he rushed to auction off land in the Arctic National Wildlife Refuge to oil and gas producers and confirmed his nomination of conservative justice Amy Coney Barrett to the Supreme Court, a decision that could significantly alter the prospects for US environmental laws.
While his successor Joe Biden has identified climate change as one of his top priorities, Biden is faced with the task of reversing over 100 environment rollbacks carried out by the Trump administration, while his room to pass new climate laws will be limited unless Democrats manage to capture the Senate in January.
Biden has been criticised by US campaigners, such as the Sunrise Movement, for his proposed net-zero by 2050 target — a date that they say does not come quickly enough — and for his appointment of a number of advisers with ties to the fossil fuel industry. 
Nonetheless, the President-elect's efforts to lead "a diplomatic push" for climate action may put pressure on other countries to agree tougher targets, with signs that this may apply to the UK and Johnson as well.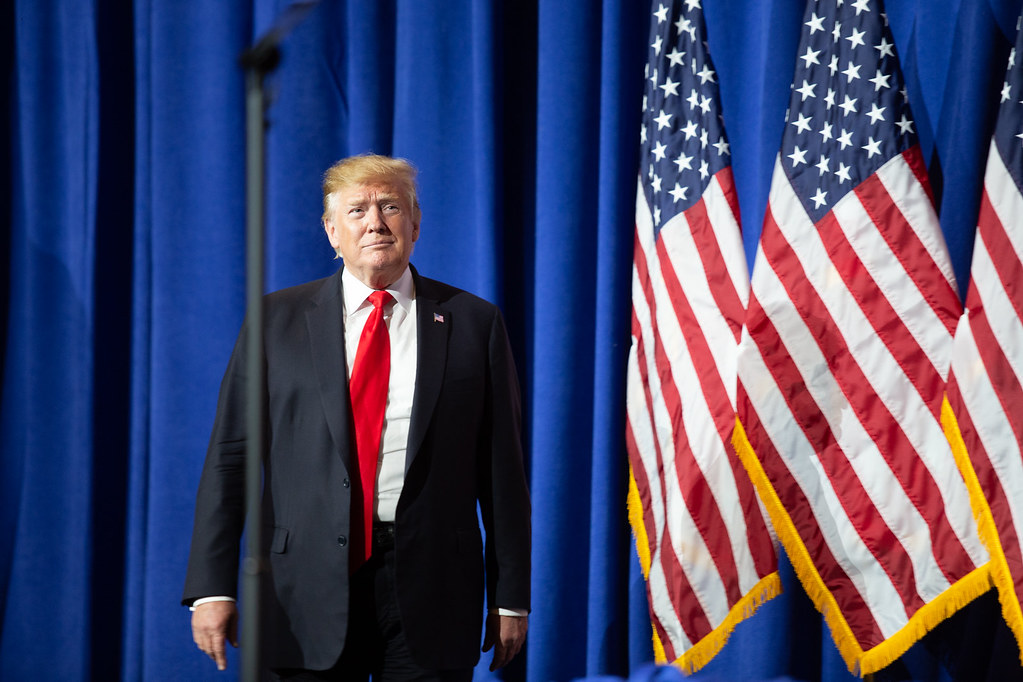 Image credit: Brian Copeland/Flickr/CC BY 2.0
Extinction Rebellion and youth activists
With social distancing enforced across the world, activism took new forms this year, as the school strikers and the movement's founder, Greta Thunberg, took their protests online. 
Following criticism of an action that disrupted working-class commuters in Canning Town last year, and with COVID-19 making mass gatherings more difficult, Extinction Rebellion (XR) organised several actions focusing on powerful individuals influencing the public debate.
In September, artists and writers including novelist Zadie Smith gathered outside of 55 Tufton Street to oppose the activities of the network of free-market and climate science denying thinktanks based in and around the address.
Days later, XR activists blocked the printing of prominent newspapers which have, over many years, published articles dismissing mainstream climate science from commentators such as Dominic Lawson, Peter Hitchens, and Jeremy Clarkson. 
Meanwhile, young activists made their impacts felt in the lead up to the US election, with the Sunrise Movement keeping the heat on Democratic candidate and now President-elect Joe Biden over his climate plans. 
In 2021 we can expect to see activists putting more pressure on global leaders in the run up COP26. We should also see progress in a number of climate lawsuits including a potentially landmark case brought by youth activists against many European countries.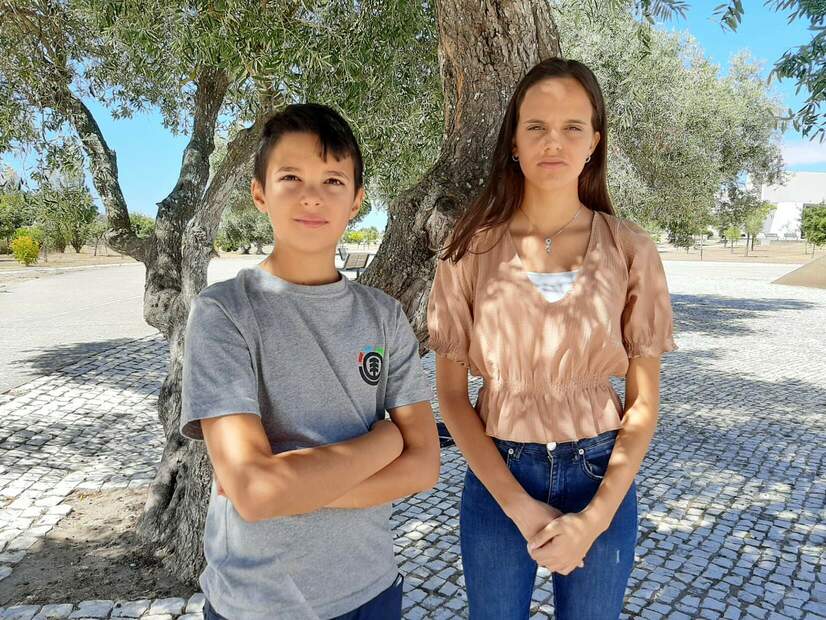 Image: Youth plaintiffs (and siblings) Sophia and Andre of Lisbon, Portugal. Image credit: Youth 4 Climate Justice
Tony Abbott
The former Australian Prime Minister Tony Abbott has made no bones about his views on climate change, asserting multiple times that he believes the "so-called settled science" of global warming is "absolute crap."
This didn't stop the government from appointing the controversial figure to its recently reformed Board of Trade, where he will be advising on trade policy that could impact UK environmental rules governing areas including air pollution, the use of harmful chemicals, and land use.
While Abbott will certainly give a different perspective to advisers such as clean energy expert Michael Liebreich, he is joined on the Board of Trade and other advisory bodies by a number of other individuals and groups that have downplayed the severity of climate change and pushed for the weakening of regulations. 
Whether these voices will win out over representatives from animal welfare and environmental groups might become clearer in 2021.
Image credit: Bidgee/Wikimedia/CC BY–SA 3.0 AU)
UK

Citizens' assembly
One story that may have been missed amid COVID-19 headlines was the findings of the first UK-wide citizen's assembly on climate change, which between January and May gathered 110 individuals representing the UK public to learn about the climate crisis and make recommendations for government action.
While Extinction Rebellion criticised the focus of the assembly — evaluating a 2050 target which campaigners say is too late — the participants of the assembly urged the government to support a number of policies which individuals and groups sceptical of climate action have frequently argued are too radical to win public support.
Alongside calls for changes to the way we eat, travel, and heat our homes, members also issued a powerful call for clearer and more accurate education from politicians and the media in order to raise public awareness about the climate crisis – a goal which DeSmog will remain dedicated to in 2021. 
Headline image: Kelly Hill