This story is part of a DeSmog series on the influence wielded by the gas lobby in Europe and was developed with the support of Journalismfund.eu
Liquid gas companies are casting themselves as champions of rural communities in a bid to weaken proposals to slash the carbon emissions produced by heating Europe's buildings, according to dozens of lobbyist emails seen by DeSmog.
Members of the European Parliament are due to vote next week on a revised version of a key piece of climate legislation known as the Energy Performance of Buildings Directive (EPBD), which governs insulation and other standards for residential and commercial property.
Drafted as part of the EU's target to cut its emissions by 55 percent by 2030, the proposals aim to tackle the third of the bloc's emissions generated by heating its buildings. The goal is to spark a wave of renovations of poorly insulated homes; phase-out new gas boilers; and accelerate the uptake of heat pumps and solar panels.
But the directive is facing concerted opposition from a branch of the fossil fuel industry that receives relatively little scrutiny: Suppliers of liquefied petroleum gas, or LPG, who see the proposed boiler phase-out as an existential threat to their $40 billion business.
"We believe that the right approach for consumers living in rural areas, which are more vulnerable and more prone to energy poverty is technological neutrality," Liquid Gas Europe, an industry body, wrote in an email to MEPs in February. "Only such an approach can ensure that rural and off-grid areas are not left behind in the decarbonisation process."
In use for nearly a century, LPG is a mainstay for powering boilers used by about 17 million people living in the EU, including rural parts of Germany, France, Italy, Portugal, Poland and other areas that have not been connected to the gas grid.
Produced using the butane and propane derived as a by-product of oil refining, LPG is used to heat about four percent of Europe's 197 million homes, according to Liquid Gas Europe. Often billed as a "clean" fuel because it burns cleaner than the coal or heating oil also used in rural areas, LPG nevertheless produces considerable amounts of planet-warming carbon dioxide.
Though LPG is used in a specific type of boiler that is not directly threatened by the directive, suppliers and distributors fear a moratorium on the sale of regular boilers will undercut prospects for developing a new generation of "renewable" gases produced from farm waste, organic matter, hydrogen and other sources.
With the EU committed to achieving net zero emissions by 2050, LPG companies are banking on rapid growth in this still tiny market to survive. Liquid gas lobbyists are therefore pushing for loopholes in the buildings directive that would enable the continued sale of new gas boilers – provided they are adapted to also run on "renewable" gases and hydrogen, according to the emails seen by DeSmog.
"The gas boiler is our livelihood — if it gets banned, we have a real problem," Henry Cubbon, LPG president at U.S. fuel distributor Propane DCC, told the LPG Congress industry conference in Barcelona last June. "We are doing a lot of work with regulators to see if we can position the gas boiler as a heating source of the future, powered by renewable gas." Cubbon did not respond to DeSmog's request for comment.
Given the enormous amount of land and other resources that would be required to produce "renewable" gases at scale, energy experts question whether such fuels can ever be an economical solution for keeping millions of homes warm. The Paris-based International Energy Agency says heat pumps powered by renewables are the cheapest and most efficient way to decarbonise home heating.
With soaring energy prices spiking higher in the aftermath of Russia's invasion of Ukraine, the heat pump sector says the LPG industry's attempts to position itself as protector of the rural poor risks hitting the wallets of the very people it claims to represent.
"These gas groups are not being truthful to society," Thomas Nowak, secretary general of the European Heat Pump Association, an industry body, told DeSmog. "These groups are saying that we can't provide low-income rural households with better quality heating, but that they have to stick with grossly inefficient fossil fuel boilers. It's shameless."
The vote on the directive will formalise the assembly's position ahead of closed-door negotiations between the Parliament, European Council and European Commission, with a final version expected to be agreed in the early summer.
Liquid Gas Europe told DeSmog that it wanted the revised buildings directive to retain the option for a "relatively small proportion" of EU buildings to be able to make use of "renewable" gases – if desired by the building owner or occupier – and where other solutions are not technically or economically feasible.
"The European Liquid Gas industry, represented in Brussels by Liquid Gas Europe, fully supports the EU objective of net zero emissions by 2050 and to this end our industry is investing in the development of renewable liquid gas replacements for traditional LPG," the group said.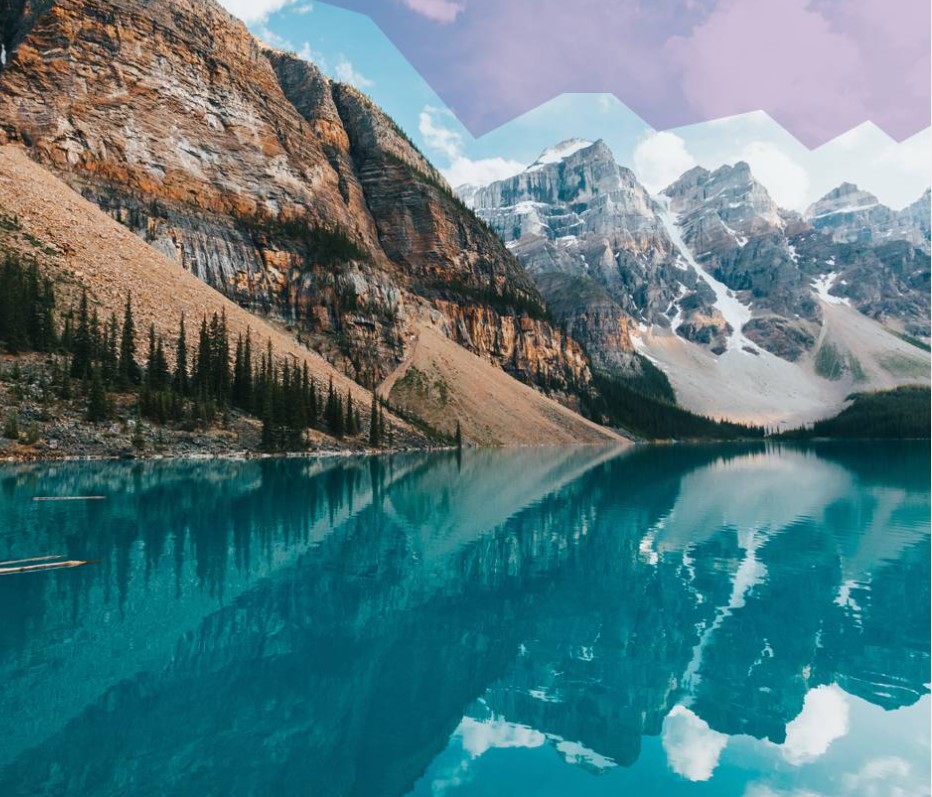 United Front
Since the proposed revisions to the buildings directive were unveiled by the European Commission in December, 2021, LPG lobby groups have forged a united front with competitors in the natural gas, hydrogen and biogas industries to push for a raft of amendments.
"Teaming up with the biogas and natural gas associations, previously competitors, is one way to ensure the LPG sector is heard in Brussels"," Bram Gräber, the chief executive of Netherlands-based SHV Energy, a major liquid gas distributor, told the LPG Congress, Argus media reported.
A SHV Energy spokesperson said "a wide range of electricity and gaseous solutions" were required for the "defossilisation" of heating.
Portraying the LPG industry as critical to the provision of affordable heating to under-served rural areas has been central to the industry's lobbying strategy.
Last year, Liquid Gas Europe launched a campaign called Rural Futures aimed at championing the role LPG plays in heating rural homes. Featuring imagery of snow-dashed Alpine mountains and idyllic lakes, the campaign website urges law-makers to avoid a ban on boilers and include "renewable gases" in the definition of a "zero-emission" building.
In June, a similar industry-backed campaign called the Future of Rural Energy in Europe wrote to MEPs to argue that "rural households are at risk of being left behind" by the proposed building revisions.
Four months later, Rural Futures staged a webinar inviting mayors to discuss how the buildings directive could address "the unique needs" of rural communities. The group requested mayors to sign a position statement arguing that nobody should be "left behind" on the path to net zero.
Liquid Gas Europe declined to say how many mayors had signed the petition, referring DeSmog to a 2021 survey by the Future of Rural Energy in Europe, which had found that 75 percent of respondents were "satisfied" with their existing heating systems.
"We believed that the directive was too focused on cities and risked leaving rural areas behind," Ewa Abramiuk-Lété, general manager of Liquid Gas Europe, told DeSmog in an emailed statement.
With the costs of renewables and heat pumps falling fast, energy poverty campaigners argue that the industry's claim to be defending the interests' of rural householders is self-serving.
"It's one big greenwashing strategy," said Josh Roberts, senior policy advisor at ReScoop.eu, a European federation of citizen energy cooperatives based in Belgium. "This is a marketing tactic, it's propaganda."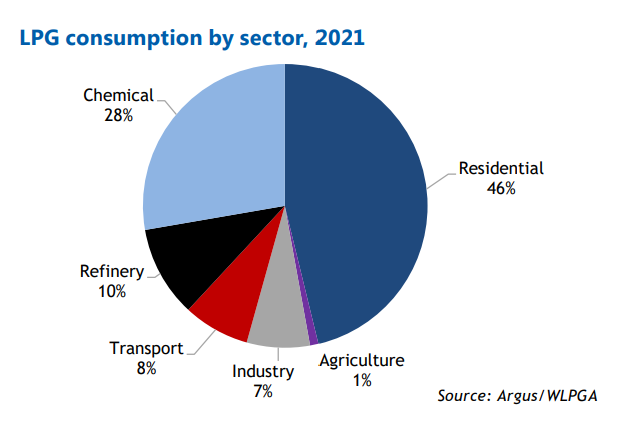 'More Fossil Fuels'
While lobbyists sent dozens of emails to MEPs, the industry has also pressed its arguments at closed-door events in the run-up to the vote on the buildings directive.
In September, the conservative-leaning European Energy Forum hosted a dinner in Strasbourg, where the European Parliament sits. Chaired by the forum's director, former Polish prime minister and MEP Jerzy Buzek, the gathering was billed as a chance to discuss the decarbonization of the EU's building stock "from diverse angles".
Some 50 lobbyists from liquid gas groups from across Europe dominated the guest list at the prawn cocktail and roast beef dinner, according to one participant. Representatives from hosts SHV Energy, French electricity utility UFE, Finnish Energy and French LPG supplier Primagaz addressed the gathering.
"Now you see what we're up against," said the participant, who declined to be named.
The LPG industry's push to win a reprieve for gas boilers parallels lobbying by Europe's gas grid operators and hydrogen trade bodies. On February 6, Gas Distributors 4 Sustainability, a Brussels-based group representing members in eight countries, tweeted a message ahead of a vote on the buildings directive by the European Parliament's industry committee.
"The #EPBD must support the deployment of all #renewable ready technologies & cost-efficient #building renovation actions to ensure fast, accessible & affordable heating solutions for all Europeans," the tweet said.
Morgane Goret-Le Guen, senior EU policy officer at Gas Distributors 4 Sustainability, said the group coordinate with Liquid Gas Europe and other trade associations who believe that all solutions will be needed to reduce emissions in a "fast and affordable way."
"This is crucial to ensure that our objectives are met on time and that the energy transition is a fair one, that does not leave any country, any consumer, or any citizen behind," Goret-Le Guen said.
On February 28, Liquid Gas Europe tweeted a link to its Rural Futures campaign. "It is time to acknowledge the specific needs of 137 million people living in #RuralAreas.
"They face an elevated risk of transport and #EnergyPoverty. Let's ensure that #RuralFutures are prioritized in a just #EnergyTransition".
Silvia Pastorelli, Greenpeace EU climate and energy campaigner, said the LPG industry felt increasingly threatened by surging sales for heat pumps and rooftop solar.
"The gas lobby is only really trying to protect its own bottom line when it fakes concern for rural communities and exploits people's genuine fears about energy poverty," she said. "It doesn't matter what the problem is, their answer is always the same: more fossil fuels."
'Make-Believe'
Seeking to counter such criticism, Liquid Gas Europe says the continent has seen exponential growth in the "renewable" gases developed by the industry in recent years. The LPG industry is worth $39.3 billion in Europe, according to figures shared by the World LPG Association with DeSmog. The true figure is understood to be double that, once all associated costs of transport, insurance and handling are factored in.
Dutch liquid gas distributor SHV Energy told DeSmog that it plans to bring its first commercial waste-to-energy plant online in Teesside, UK, within the next two years.
The liquid gas industry has placed particular faith in a fuel known as 'bioLPG' – which is chemically identical to LPG, but produced from renewable plant and vegetable waste.
Energy modelers are sceptical whether such fuels can be scaled, however, given the amount of land they require. Europe's current annual production of 200,000 tonnes of bioLPG is equivalent to about 0.6 percent of the 33.6 million tonnes of LPG produced globally.
"BioLPG is basically a make-believe," said Davide Sabbadin, deputy policy manager for climate, and lead on fossil fuel boilers, at the Brussels-based European Environmental Bureau network of environmental groups. "It doesn't really exist in the market, it's a ridiculously small proportion compared to what would be needed to heat homes."
With the LPG industry fighting to survive, the promise that the industry could eventually transition away from fossil fuel fuels risks delaying the deployment of more realistic options to decarbonise home heating, policy specialists warn.
"I don't think it stops electrification and heat pumps being rolled out, it just delays them, and causes confusion among the public," said Richard Lowes, heating technology specialist at the Regulatory Assistance Project, a nonprofit grouping of clean transition experts. "It's all that money and time being wasted."

A version of this article also appeared in The Guardian
Editing by Matthew Green