John Loeffler
Credentials
Degrees in Telecommunications Arts and Foreign Linguistics with minors in Theology, Music, Philosophy, and Psychology. [1]
Background
John Loeffler has 40 years of broadcast news experience, and hosts the weekly news program Steel on Steel, which began in 1990. The program is aired on the Information Radio Network and deals with geopolitical, political or religious and cultural issues. John also co-hosts a weekly financial program, "The Financial Sense Newshour," with Jim Puplava. He is also the past editor of World Affairs.
Loeffler began his broadcasting career as a newsman at a small station in California, and was then hired by CBS all-news radio KCBS in San Francisco as an assistant editor. He has held a number of other broadcasting and video consulting positions since that time. [1]
Stance on Climate Change
"The methods used to predict future global warming are based on computer models, not actual temperature readings. And even the models are changing their forecasts. In 1990 the UN Intergovernmental Panel on Climate Change said global temperatures would climb more than 3 degrees C by the year 2100 if we didn't make radical cuts in greenhouse gas emissions such as carbon dioxide and methane. Now the same group says the earth might only warm 1 degree C. One degree? But the earth was that warm a thousand years ago during the last climactic optimum! So why the alarm?"

"The chief hothouse gas is water vapor-not carbon dioxide or methane. It accounts for over 90% of global heat retention. Currently, human activity puts about 6 billion tons of CO2 into the atmosphere per year. Non-human activity, mostly volcanoes, accounts for about 200 billion tons. Human activity, then, constitutes 2-3% of carbon dioxide, which itself is less than 10% of the total." [2]
Comments Surrounding 2021 Capitol Insurrection
After the Capitol insurrection on Jan. 6, 2021, an article posted to the Steel on Steel Facebook account (published by another website) compared moves by tech giants to combat misinformation to the Nazi Reichstag fire.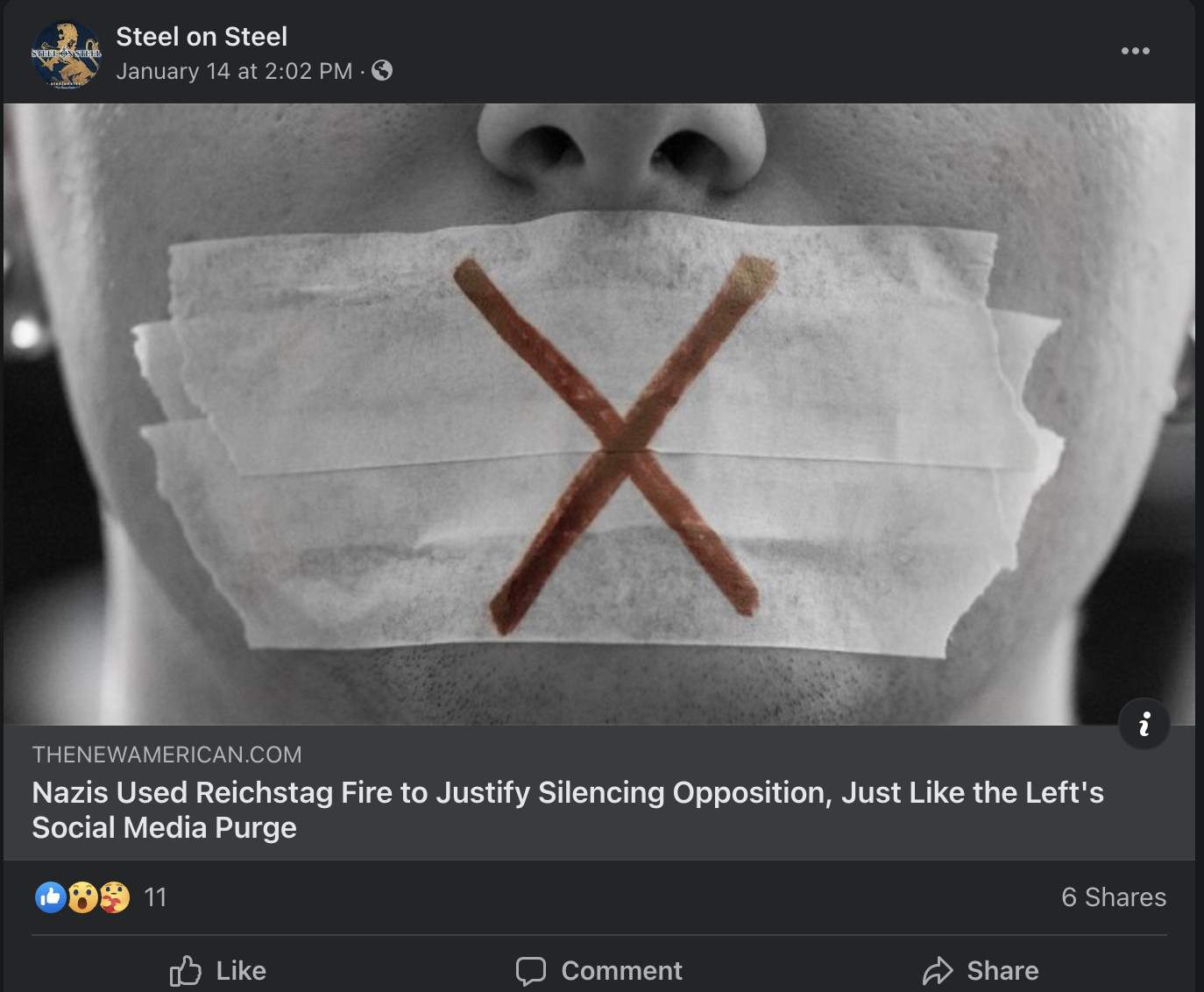 Key Quotes
December 1997
"The science [on ozone depletion] was flaky at best and now there is no known substitute for freon that is non-toxic, non-flammable, or non-corrosive, as are the new substitutes we have foisted on us today.

As a result, the price of freon is skyrocketing-it is now the second ranking item smuggled into the U.S. (next to drugs) and Americans are being forced to retrofit all their refrigerating devices to accept the lousy substitutes. You can chalk it up to junk science, socialist thinking and fanatical green politicians. Let's not make that mistake again." [2]
Key Deeds
Ongoing
John Loeffler provides a platform for climate change skeptics to voice their views, both on his regular program Steel on Steel (see here, for example), and on his co-hosted program with Jim Puplava.
Skeptics that have appeared on Steel on Steel have included Joe Bastardi, Marc Morano, John Zyrkowski, Paul Chesser, and others. Representatives from organizations with corporate interests such as Americans for Prosperity have also appeared to voice their opinions on current issues and climate change. [3], [4], [5] [6], [7]
Affiliations
Publications
John Loeffler does not appear to have published any articles in peer-reviewed journals.
Resources
Other Resources