A photograph from the billionaires' Kochtopus summit in Rancho Mirage this weekend shows a very concerned looking David and Julia Koch witnessing the 1000+ protestors gathered on the street for the "Uncloaking the Kochs" rally.  David and Julia peer down at the masses from their safe rooftop perch.
The Other 98% is running a caption contest for the photo on their Facebook page, and the photo made the rounds on Twitter earlier today as well.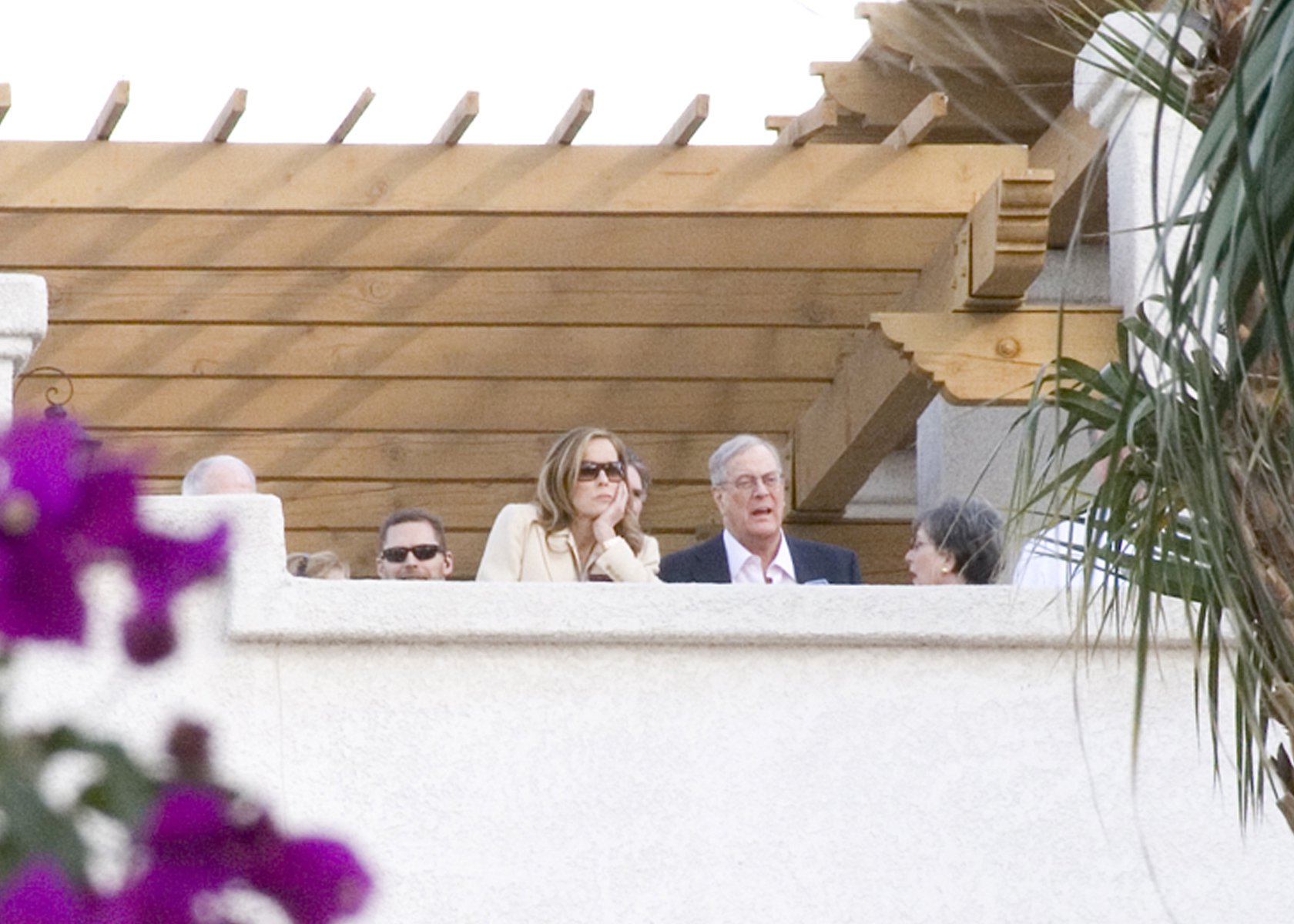 What photo caption ideas do you have? 
Here are a couple I've heard from friends:
"So that's what real grassroots looks like?"
"We're not in Kansas anymore."
"Pardon me, do you have any Grey Poupon?"
"Honey, do you remember when I was booed at the Nutcracker ballet? That was nothing compared to this."