According to Enbridge's application for the Northern Gateway Pipeline the company expects a staggering 217% growth in tar sands production by 2035. If built, the Enbridge pipeline would provide the landlocked tar sands with a high-capacity thoroughfare to deliver diluted bitumen, or dilbit, to Asian markets.
With a community of academics, political groups, environmental organizations, local residents and First Nation communities
vocalizing their opposition
to the project, Enbridge is looking elsewhere for an export escape route for tar sands crude.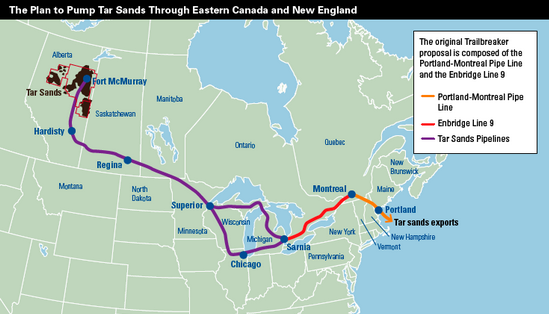 Minister Oliver, responding to the suggestion that something like a national strategy had been a topic of discussion,
told the Calgary Herald
, "If you want to put a bow on it and call it a national energy strategy, go ahead. But we're not applying that labeling to it."
So Canadians hoping for a comprehensive, long-term and strategic criteria for forestry, mining, and oil and gas development across the provinces shouldn't hold their breath. 
Yet despite the hesitation to engage a national debate regarding our environmental policies and energy production, there has been little hesitation to expand the tar sands at an astonishing rate.  
The past 10 years have already brought remarkable change to northern Alberta's landscape, the consequences of which are suffered by the First Nations, local communities and wildlife that once depended upon the pristine landscape.
Here is what the tar sands region looked like in 1984:
Again in 2001: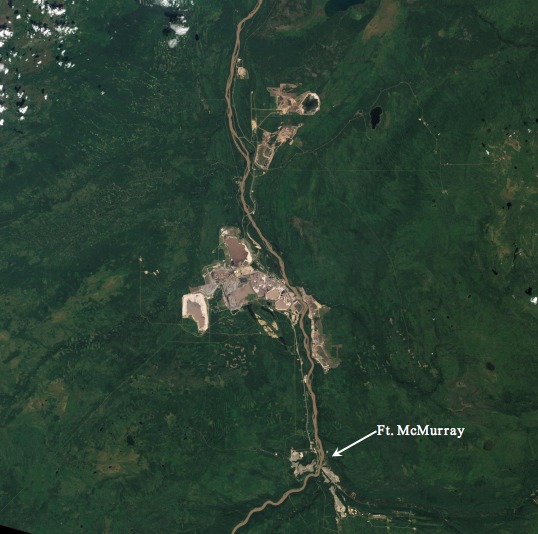 And as of May 2011: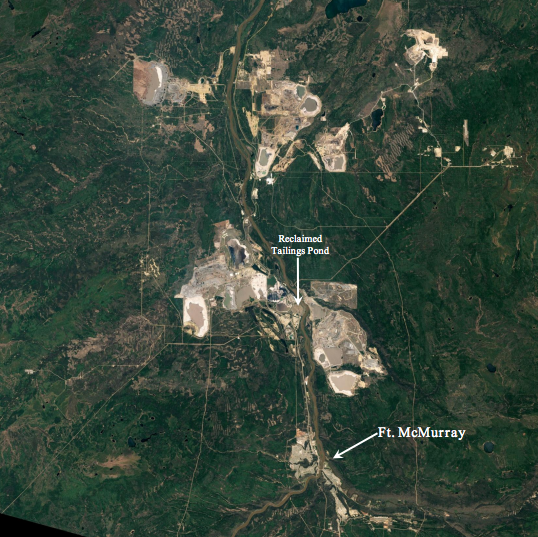 The coming rate of increase – as forecast by oil companies like Enbridge – will dwarf the last twenty year's worth of development, according to Hughes, that have not only altered the landscape dramatically, but have transformed the political climate surrounding issues of energy, economy and environment. 
Its not the pipelines, per se, says Hughes, that are the real problem: it's the economic tunnel vision that prioritizes the expansion of the tar sands over other national interests like energy diversity, renewable energy, environmental ingenuity and stewardship and a long-term energy strategy.
"The absence of a National Energy Strategy, given the non-renewable nature of the majority of the energy inputs to Canadian society, represents an extreme vulnerability to the long-term security interests of Canadians,"
Hughes writes
.
What Hughes finds perplexing is the simple fact that the current Canadian government – without a sound energy policy to speak of – is preparing to export unrefined resources to Asian countries, thereby weakening Canada's long term security interest while at the same time exacerbating a poor environmental record. 
On this account, the silver lining is hard to find.
What the discussion of transnational pipelines really emphasizes is the unfeasibility of rapid tar sands expansion coupled with the export of Canadian resources to oil-hungry countries like China. In the end, where does the real benefit come in? 
The proposed pipelines – no matter what direction they travel – are only pointers of a more significant problem: the tar sands and the free-for-all mentality that dominates their development.