Last week, Huffington Post reported a story about the Utah Division of Oil, Gas & Mining's ridiculous Earth Day Poster Contest. You know, the one where elementary school students were invited to submit posters around the theme, "Where Would WE Be Without Oil, Gas & Mining?"
Seeing as this contest was created by a state agency, every public school in Utah was given this flyer (PDF) with instructions for how to participate.
Fortunately, it's up to every school to decide whether to participate, and at least some Utahns are outraged at the idea. Colby Poulson, a parent in Farmington, called the contest "propaganda" in a letter to the Salt Lake City Tribune. 
Why is the state backing an "Earth Day" contest that celebrates fossil fuels, while completely ignoring the adverse effects that their use and extraction can too often have on our air quality, water quality, public lands and the other organisms we share the world with? Shouldn't Earth Day be about championing things that can help reverse the negative impact of our dependence on fossil fuels?

Frankly, I'm disgusted that the state is backing propaganda like this in our schools.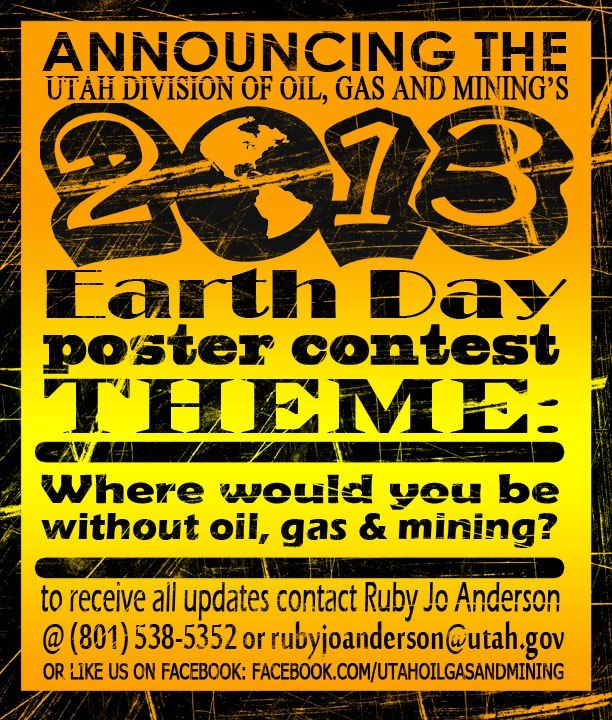 I can't tell what's worse: using the occasion of Earth Day to promote fossil fuels – one of the greatest threats to our environment on local and global scales – or the cynicism of how the theme of this contest is framed. Check out these contest "objectives":
OBJECTIVES
• To improve students' and the public's awareness of the important role that oil, gas, and mining play in our everyday lives.
• To highlight how modern mining and petroleum extraction techniques and reclamation methods minimize environmental impacts while providing society with the raw materials required to have our high standard of living.
• To allow teachers to combine natural resources, science, and social studies education with individual creativity and artistic skill for an activity that meets several learning objectives in the  science and social studies curricula. [Emphasis mine.]
So, basically, the Utah Division of Oil, Gas & Mining is urging students to create artworks about some imagined Dark Ages without the "high standard of living" afforded to us by oil and natural gas.
Don't expect the prize winners to include any idyllic pictures of unspoiled Utah wildlands or wind farms or PV-paneled rooftops. Because, "[t]he Division of Oil, Gas, and Mining staff will judge the posters based on depiction of the theme, visibility of the theme, demonstration of how products from mining and oil & gas extraction are essential to our daily lives, artistic merit, and originality."
Why would the state organize such a contest? One look at the sponsor list – which reads like a veritable who's who of polluters – should answer that question:
Utah Division of Oil, Gas

&

 Mining

Society of Petroleum Engineers

Rio Tinto/Kennecott Utah Copper

Wheeler Machinery Company

Bill Barrett Corporation

Anadarko Petroleum Corporation

U.S.

 Magnesium

Wind River Resources

Simplot Phosphate

Newfield Exploration

Utah Mining Association

Arch Coal, Inc.

National Energy Foundation

Savage Companies

Arch Coal Sufco Mine

Summit Energy Management Corporation

Canyon Fuel Skyline Mine

Enpro,

LLC
This isn't the first time the Utah Division of Oil, Gas & Mining has held such a contest, though last year's theme was slightly less cynical: How do YOU use oil, gas and mining? Here's last year's winning poster.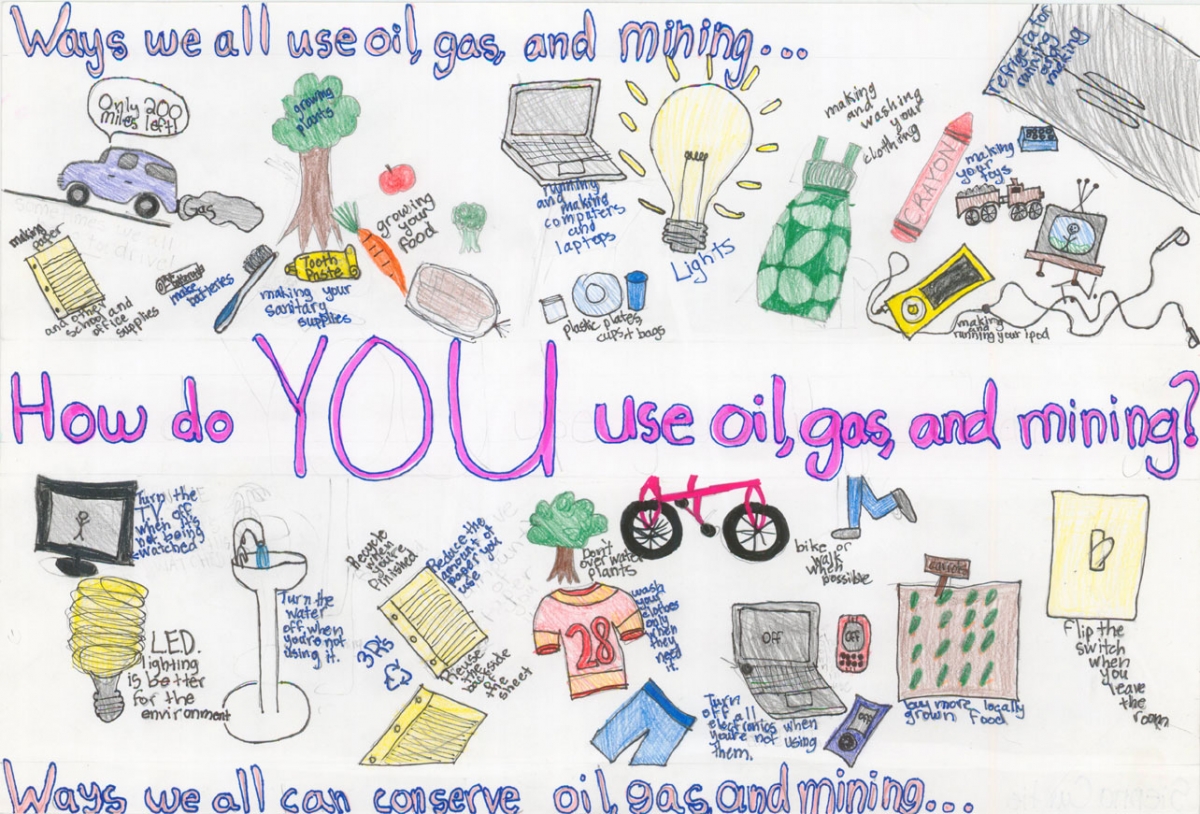 At least conservation was encouraged as a theme in last year's contest. 
Responding to the absurdity, the grassroots group Utah Moms for Clean Air organized a rival contest, also open to students in grades K-6. The theme:  "Explore the Economic, Environmental and Health Costs of Fossil Fuels on Utah."
The group's founder, Cherise Udell, explained to the Huffington Post, "I was horrified and dumbfounded when I heard about the [Division of Oil, Gas and Mining's] contest…Utah is a laughing stock of the nation, if not the world, for the absurdity of promoting a fossil fuel contest for Earth Day…We need to show the world that not everyone in Utah is on board with this. We're getting back some of our dignity, dignity for our state."
The deadline for that contest is April 19, so you still have time to get your submissions in.
We'll follow up once winners in both contests are announced.