This is a guest post by James Lawrence Powell.
I have brought my previous study (see here and here) up-to-date by reviewing peer-reviewed articles in scientific journals over the period from Nov. 12, 2012 through December 31, 2013. I found 2,258 articles, written by a total of 9,136 authors. (Download the chart above here.) Only one article, by a single author in the Herald of the Russian Academy of Sciences, rejected man-made global warming. I discuss that article here.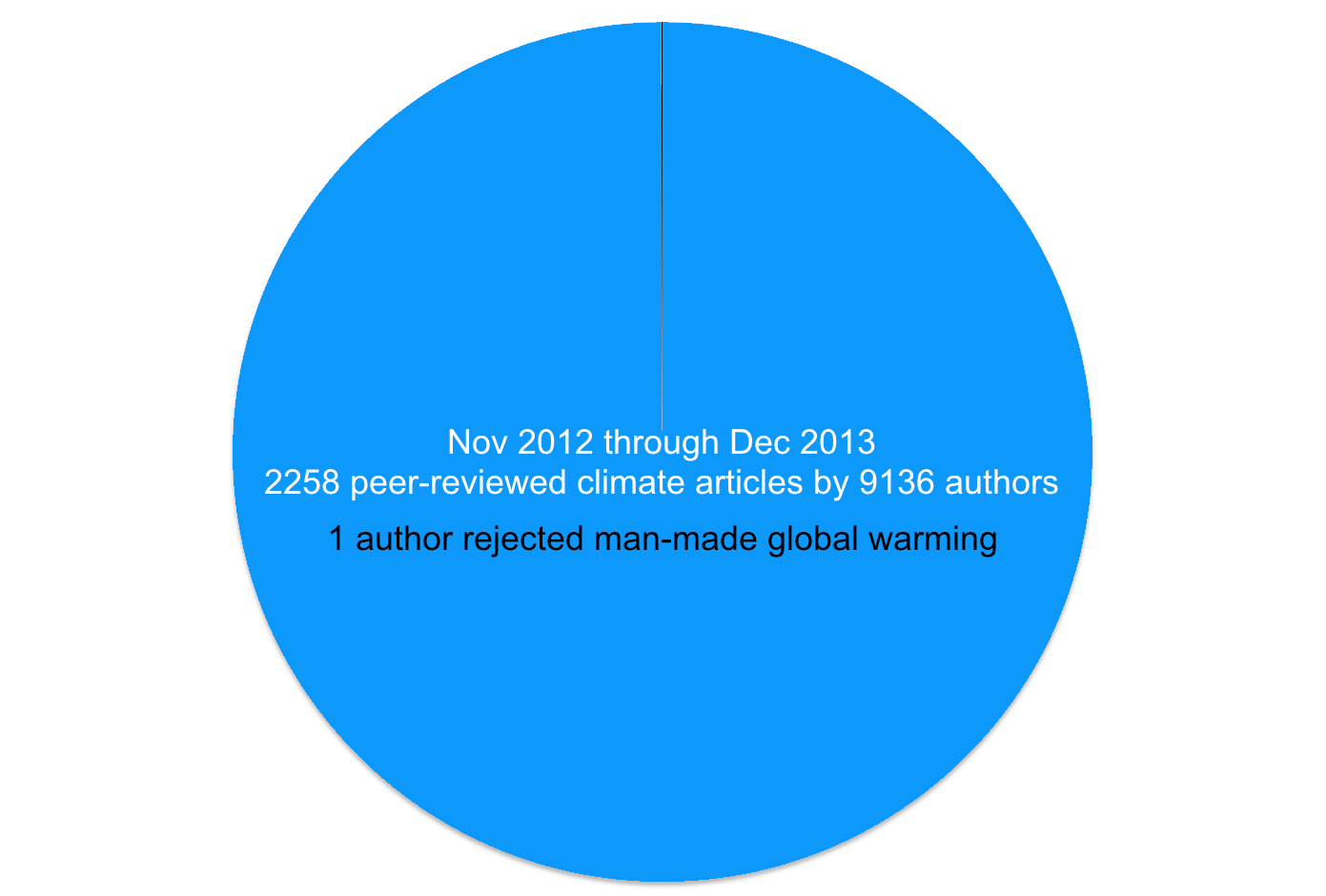 My previous study, of the peer-reviewed literature from 1991 through Nov. 12, 2012, found 13,950 articles on "global warming" or "global climate change." Of those, I judged that only 24 explicitly rejected the theory of man-made global warming. The methodology and details for the original and the new study are described here.
Anyone can repeat as much of the new study as they wish–all of it if they like. Download an Excel database of the 2,258 articles here. It includes the title, document number, and Web of Science accession number. Scan the titles to identify articles that might reject man-made global warming. Then use the DOI or WoS accession number to find and read the abstracts of those articles, and where necessary, the entire article. If you find any candidates that I missed, please email me here.
The scientific literature since 1991 contains a mountain of evidence confirming man-made global warming as true and no convincing evidence that it is false. Global warming denial is a house of cards.