Big Oil made headlines has announced plans to become Big Gas. Speaking at the industry-sponsored World Gas Conference in Paris, companies including Shell, Total, BG Group, BP, and Chevron all stressed "the vital role of natural gas" in helping tackle climate change, write Kyla Mandel and Brendan Montague.
However, as documents obtained by DeSmog UK in a Freedom of Information (FOI) request reveal, Shell and BP failed to join the Climate and Clean Air Coalition (CCAC) Oil & Gas Methane Partnership – a UN-backed initiative to manage industry methane emissions – following lobbying by the UK Government for them to join as founding companies.
According to a 12 June 2014 briefing document drafted for then climate change minister Gregory Barker, ahead of a meeting with Shell executives, the government argued: "This Partnership provides industry with a good platform to demonstrate that gas is part of the low carbon solution, and to demonstrate their leadership to investors and consumers."
The CCAC is a UN Environment Programme initiative to address short-lived climate pollutants, such as methane, black carbon and HFCs. Last September, it launched the Oil & Gas Methane Partnership: a voluntary initiative to reduce methane emissions in the oil and gas sector. Only six companies are listed as members on the website: : BG-Group, Eni, Pemex, PTT, Southwestern Energy, Total and Statoil.
Methane is at least 84 times more potent than CO2 over a 20-year period; natural gas is a primary source of methane. The oil and gas industry is the second largest man-made emitter of methane, after agriculture.
Transition Fuel
As the CCAC website explains, the logic behind the initiative is that "Increasing attention to methane emissions in the oil and gas sector, particularly in the context of the fracking debate, risks undermining the case for increasing the use of gas as a lower-carbon transition fuel."
In an effort to address this issue, documents obtained under FOI by Request Initiative on behalf of DeSmog UK show that the Department of Energy and Climate Change (DECC) held a roundtable discussion on 20 May 2014 to try and bring energy companies into the CCAC under the soon-to-be-launched partnership.
The roundtable – which was chaired by former BP boss Lord Browne – aimed "to identify barriers and challenges to taking action on methane emissions… build on momentum generated by the CCAC initiative, and to encourage participation from a wide range of companies whilst being robust enough to have real world impact."
But, as an annotated agenda shows, Shell, BP, Total, and Saudi Aramco were "not so keen" on the idea.
'Industry Leadership'
The reason cited for Shell not joining was that it "Lacks critical mass", while BP indicated it would "Need high level push from within BP"; Saudi Aramco was deemed a "long shot".
And, while Total did not attend the discussions, in the end it decided to join the initiative along with Statoil, Eni, Pemex and BG Group. PTT and Southwestern Energy are also members, but were not included in the DECC roundtable.
During the discussions, Barker stressed the need to "demonstrate to others that gas is part of the solution not the problem, and a way to achieve this is to demonstrate responsible industry led leadership."
And, as another document reiterates: "Tackling this issue would reinforce the case for gas as a lower-carbon transition fuel, giving oil & gas companies the opportunity to demonstrate internationally that they are effectively and responsibly managing methane emissions in light of the increase [sic] debate on shale gas."
This reflects the line now officially adopted by Big Oil: that gas is the more climate-friendly option. So, why were Shell and BP so reluctant to join the CCAC partnership, given that they now want to demonstrate international leadership by touting the benefits of gas?
US Companies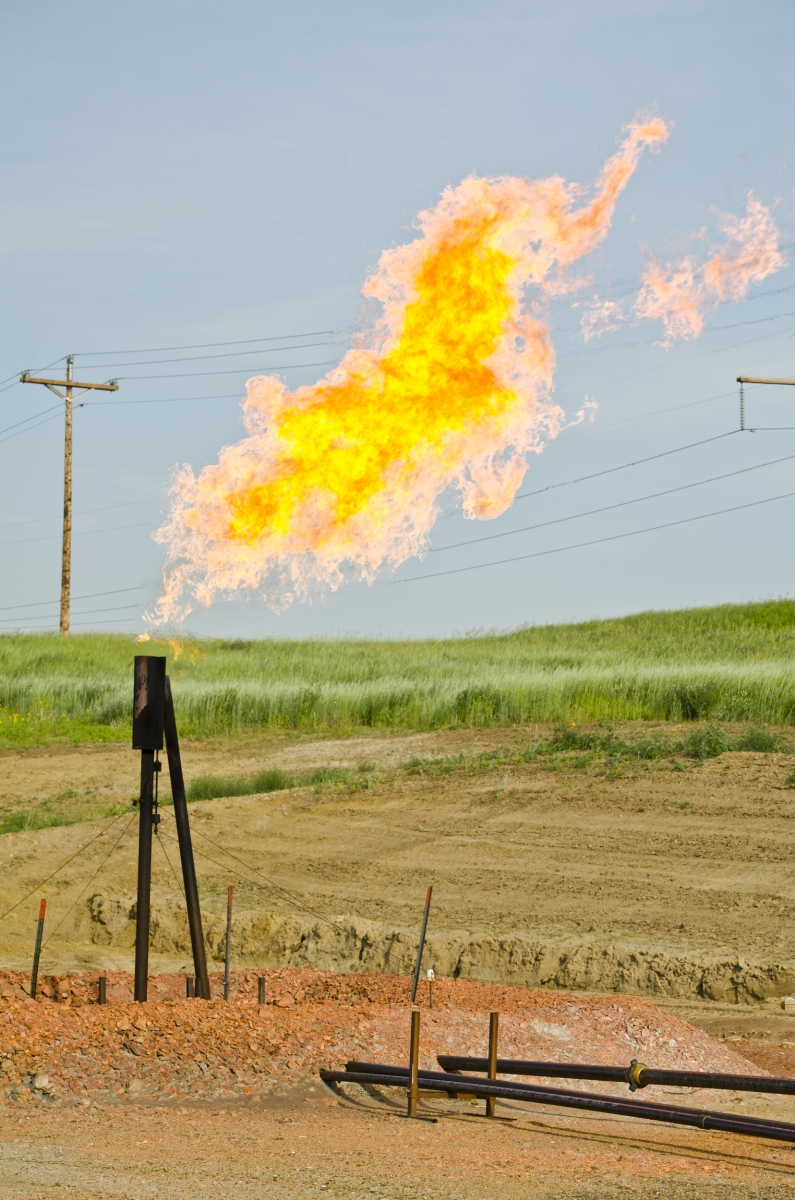 The websites for both Shell and BP note that the companies try to limit methane emissions through a process known as "green completion" which captures emissions that would otherwise be flared or vented in the well completion process.
Yet during the roundtable BP noted that "this [methane] was not one of their ten priorities to deliver on and it would take much persuasion for them to sign up to an initiative outside their priority areas."
The key concern for the two companies, however, was the "lack of participants".
It appears as though the two oil giants did not want to be the ones to make the first move. According to an email sent on May 21 to Ben Lyon, head of international negotiations at DECC, summarising the outcome of the roundtable discussions, Shell and BP "were the quietest companies in the room".
"Shell and BP both pointed out that they would need to see some of the big US companies sign up to the initiative before they could reconsider their decision not to join."
Background information contained in the documents details how the US "played a leadership role" in identifying the potential to reduce methane as well as black carbon emissions from oil and natural gas production. 
Shell and BP were "both disappointed that this initiative hadn't progressed further given the strong political push from the US at the start. They were also concerned that the US weren't focusing on the big companies there," the email states.
A later email, dated 28 May 2014, to Lyon and Peter Betts, director of International Climate Change at DECC, reads: "Given the push back from [REDACTED], Ben has agreed to speak with [REDACTED] (US lead on Methane Partnership initiative), with a view to getting them to increase their high level support as well as pushing them to lobby their big oil and gas producers."
EU–US Divide
But, apparently, the US felt the same way about Britain. "The US believes that support from UK-based majors would help get ExxonMobil and Chevron and, eventually, Saudi Aramco and Gazprom on board," reads the annotated agenda for the May roundtable.
One year later, though, and ExxonMobil and Chevron continue to lag behind other companies. Neither is a member of the CCAC Partnership and, at the end of last month, both companies rejected proposals to add directors with climate change expertise to their boards.
Most recently, the attempt by industry to call for carbon pricing with one voice has revealed tensions between American and European oil giants in the way that this should be implemented.
Shell's Concerns
Barker, however, continued his efforts and met with Erik Bonino, Shell's UK country chair, in June 2014. Once again, he emphasised that "gas is our ally as a transition fuel".
He explained to Bonino, who reports directly to Shell's chief executive, Ben van Beurden, that the CCAC was "the main vehicle we and the UN are pursuing [for a visible private sector commitment], but we are open to suggestions".
As a June 12 email from Barker's private secretary to members of UK Trade & Investment and DECC describes: "Bonino was heartened by this… but had a number of concerns about that particular initiative." The list of concerns, however, was redacted in the documents' release.
It's clear that government and oil companies are singing from the same hymn sheet when it comes to natural gas. So, the question remains: how strong are Shell and BP's newly announced ambitions given their resistance to tackle methane emissions?
Photos: Shell's design for the world's first floating liquified natural gas platform via FlickrTim Evanson via Flickr