Wrangell, Alaska — A fishing boat chugs across the water in front of the patio at Wrangell's Stikine Inn, temporarily disrupting dinner conversation as residents of the tiny Southeast Alaska town tuck into heaped plates of rockfish and chips.
At the next table, where a group of friends are celebrating an 80th birthday, the talk is all about the next day's fishing plans. The new salmon smoker is working well, there were more than 40 crabs in the pots yesterday and everyone wants to be out on the water before 9 a.m. tomorrow because there are king salmon to be caught.
Commercial and sports fishing fill the freezers and wallets of Wrangell residents but, out of mind for many of them, behind the shield of the Coast Mountains, lurks a threat that could annihilate the area's fishing and tourism-based economy.
As Bonnie Demerjian gazes over the spectacular scenery, with snow-capped mountains, tree-covered slopes and rounded islands, she cannot understand why the entire population of Wrangell — which grows to 3,400 in summer and shrinks by at least 1,000 in winter — is not up in arms about the aggressive mining push across the B.C. border.
It frustrates her that it has taken images of torrents of toxic sludge, rushing down the valley from the Mount Polley tailings dam failure, to grab Wrangell's attention.
"Until then, it seemed so far away. There's pretty much a resource extraction mentality here and there has been too much apathy," said the author, former school teacher, commercial fisher and journalist, who has lived in Wrangell since 1977.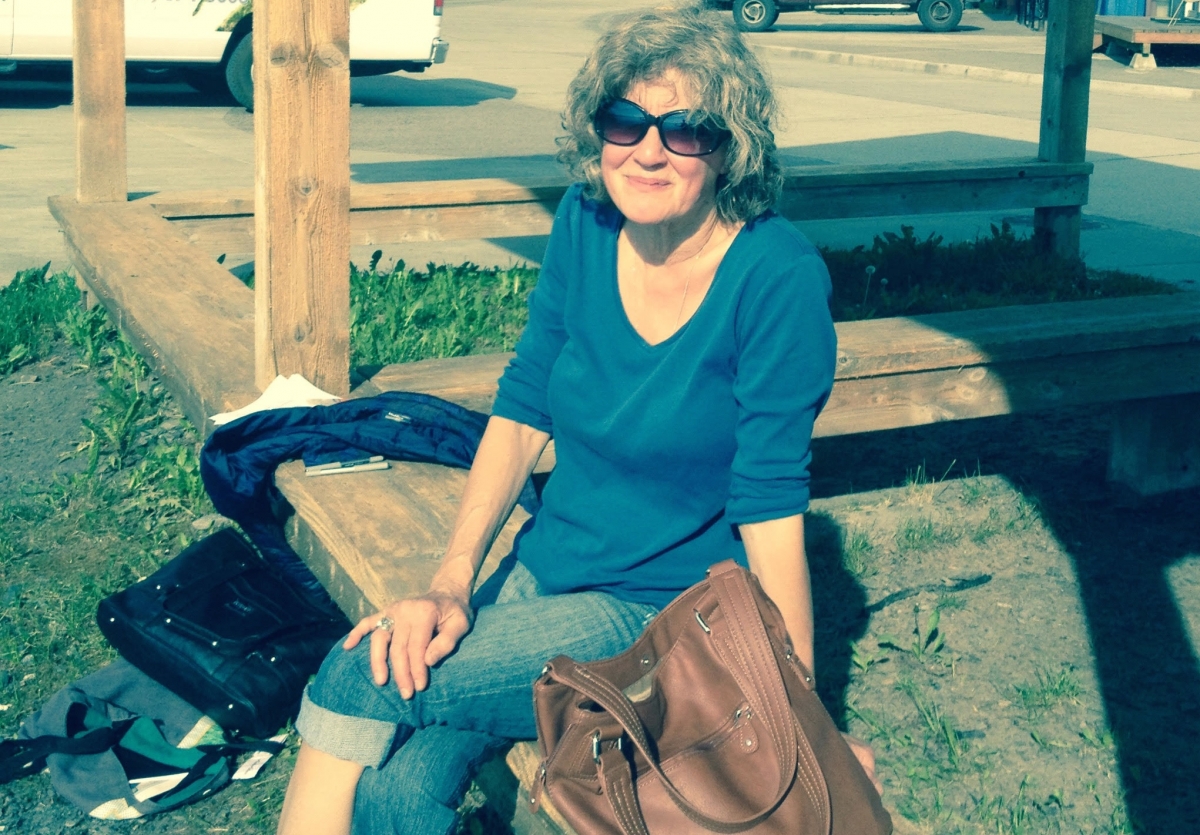 Bonnie Dermerjian, a commercial fisher and journalist, has lived in Wrangell since 1977. Photo: Judith Lavoie.
Miner Jay Bradley, who grew up in Wrangell and now lives in Arizona, agree that most people in Southeast Alaska's small communities would rather ignore the problem.
"Joe Blow on the street is just trying to make his house payments and we don't have politicians with balls enough to even try and ask Canadians to tighten up," he said.
Demerjian, whose first book was "Roll On! Discovering the Wild Stikine River," has been trying to raise awareness about Canadian activities in the upper part of the Stikine River for at least three years. But, despite the community's reliance on the river, the warnings have been largely ignored in a fiercely independent part of the state where many pride themselves on a subsistence lifestyle based on fishing and moose hunting and few people want to be associated with groups seen as radical environmentalists.
"I really think it is too late now. Red Chris (mine) is already producing and it's only a matter of time before the dam breaks. It's the same engineers as Mount Polley. It's not if, but when," Demerjian said gloomily.
Red Chris, a copper and gold mine owned by Imperial Metals — the same company that owns Mount Polley — opened for business on the Canadian side of the border two days after the independent report into the Mount Polley disaster was released.
The report contained recommendations such as adopting modern mining technology and moving to dry stack tailings storage where possible, but those recommendations will not apply to Red Chris or the giant KSM project in the Unuk watershed, which were already through the environmental assessment process.
Imperial Metals plans to store tailings in Black Lake, behind a dam, and it is estimated that, over the life of the mine, there will be more than 300 million tonnes of mine waste, some of it acidic, that will require water treatment in perpetuity.
There's a lack of confidence in B.C.'s ability to ensure safety because the Canadian rules are seen as lax, Bradley said.
"It's like night and day. They are allowed to do so much more on that side of the border," he said.
Demerjian finds it hard to imagine what would happen to the salmon runs if there was a dam failure.
"What happens if the river becomes polluted?" she asked.
"No one will touch our fish."
Those Wrangell residents who are becoming aware of potential transboundary mining problems are startled when shown a map, with a chain of dots showing proposed B.C mine sites, that Aaron Angerman, tribal administrator for the Tlingit-Haida based Wrangell Cooperative Association, has outside his office.
While about 10 are in the assessment process, others have not yet gone beyond being staked by ambitious would-be miners.
The Stikine provides food, recreation and jobs and any spill or leak of acid mine drainage upstream would be crippling to the community, said Angerman, who grew up in Wrangell.
"For thousands of years our people have been reliant on the river. We are the Stikine tribe. If anything happened it would be a killer for this place."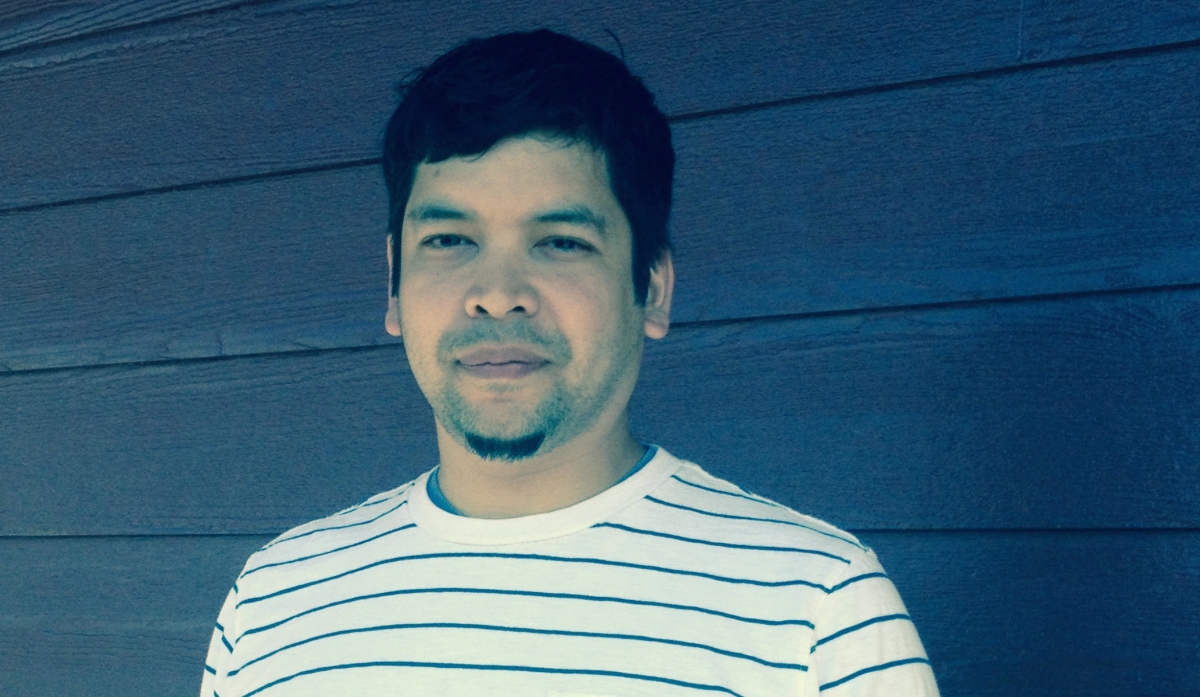 Aaron Angerman, tribal administrator for the Tlingit-Haida based Wrangell Cooperative Association. Photo: Judith Lavoie.
Like other members of the United Tribal Transboundary Mining Work Group, Angerman wants to see the Boundary Waters Treaty enforced, better safety practices in B.C and Alaskans given an equal voice in decision-making on transboundary mines, although he worries about the impossibility of trying to stop a multi-billion industry that is supported by the B.C. government.
In the meantime, his main task is informing people about the risks.
"We need to get people together and show them what Mount Polley looks like and what the Williams Lake people are saying and tell them that this could be us if it goes badly," he said.
"Anything that we can accomplish is better than just sitting here and waiting for a freight train to hit us."
Wrangell and the neighbouring community of Petersburg, along with national and Alaskan native organizations and larger communities such as Juneau and Ketchikan have passed resolutions asking that the issue be passed to the International Joint Commission and that B.C. look at the cumulative impact of the mines in the Stikine, Taku and Unuk watersheds.
The  resolution sets out concerns with B.C.'s record and weakened environmental laws.
"The ongoing acid mine drainage from the Tulsequah Chief mine and the tailings dam failure at the Mount Polley mine demonstrate weaknesses in monitoring and enforcement," says the preamble to the Petersburg resolution.
Meanwhile, Demerjian wonders what has happened to Canada's environmental sensitivities.
"I used to think of Canadians as being much more environmentally aware and now, no one can say that," she said.
Main Image: Wrangell, Alaska, wharf by Judith Lavoie.