Women from around the world are mobilising today to call for action on climate change as international leaders meet in New York at the United Nations General Assembly.
"There is no climate justice without gender justice," the movement argues. Solutions and policy demands will be presented in New York City as part of the Global Women's Climate Justice Day of Action in an effort to highlight the reality that while women are among those most severely vulnerable to the effects of climate change, women are also the "key to creating climate solutions."
The aim is to get political officials to agree "equitable, immediate, and bold action on climate change" as we enter the final two months before the COP21 climate change negotiations in Paris in December. At this time, the Women's Climate Declaration will be presented to world governments.
Connecting Women
"Women around the world are facing the impacts of the climate crisis every day," said Osprey Orielle Lake, co-founder and executive director of the Women's Earth and Climate Action Network, which helped organise the event. "We are issuing a wake-up call to the world that the time has come for bold action to address the roots of the climate crisis, with women's leadership at the forefront."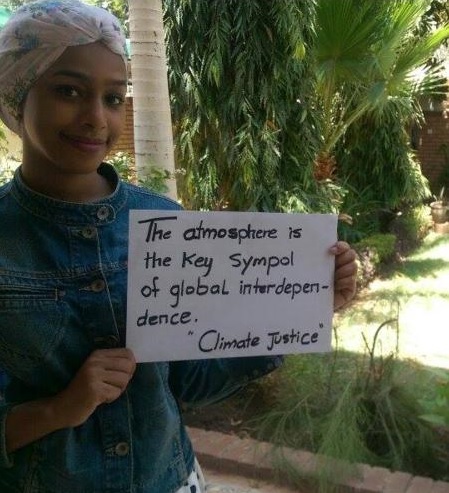 Among the women speaking at the event in New York are Mary Robinson, the UN special envoy on climate change, and May Boeve, head of climate campaign group 350.org. Other leading international women speaking include Jacqui Patterson, director of the NAACP Environmental and Climate Justice Program, Melina Laboucan-Massimo, First Nations and anti-tar sands activist, Jody Williams, American political activist and Nobel Prize laureate, and Patricia Gualinga, international relations director for the indigenous community of Sarayaku in Ecuador.
As Orielle Lake explained, the day of action is "about connecting women working on vital climate projects around the globe. It is about bringing our passion and determination to the surface and manifesting our vulnerabilities and fierce strengths."
According to the UN, women form a disproportionately large share of the poor. In rural areas and developing countries women are typically the ones responsible for securing water, food and energy for cooking and heating – this dependence on local natural resources makes them highly vulnerable to climate impacts, including drought, uncertain rainfall and deforestation.
And, compared to men in poor countries, women face historical disadvantages such as limited access to decision-making and economic assets, and this further increases the challenges of climate change.
Global Action
This is why it is not just in New York City that women are mobilising. Throughout September, women in over 30 countries have been holding events calling for change.
For example, in the Niger Delta region of West Africa, women held a summit on gender and oil. Meanwhile, in the Amazon Rainforest indigenous women protested fossil fuel extraction in their territories. And, in Canada documentary photography depicts women from across the country seeking to protect water from pollution.
As the UN argues, it is "imperative that a gender analysis be applied to all actions on climate change and that gender experts are consulted in climate change processes at all levels, so that women's and men's specific needs and priorities are identified and addressed."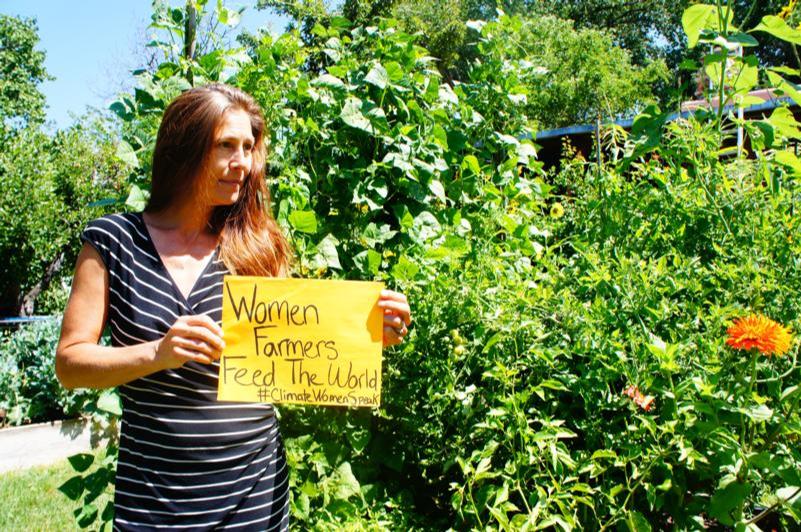 Melissa S. United States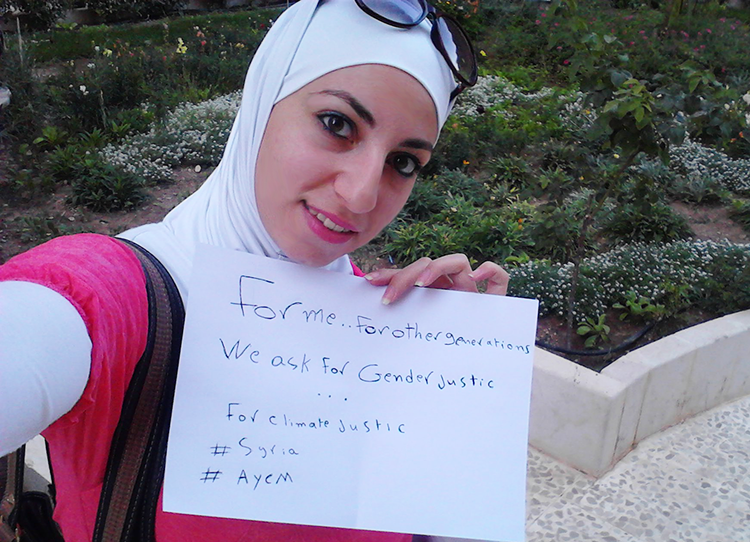 Hala Alhaffar. Damascus, Syria
In addition to asking for a transition away from fossil fuels, protection of our forests and oceans, and increased funding for adaptation, the Women's Climate Declaration lays out a series of gender-conscious demands. These include: a gender-responsive climate change policy and programme; recognising that gender-sensitive climate policy benefits men, women, children and the planet; and respecting and learning from the traditional ecological knowledge, wisdom and experience of the world's indigenous peoples.
It argues: "Unsustainable consumption and production reverses development gains in the global North and the global South: Women and men of industrialized nations have a responsibility to educate themselves, examine their worldviews, commit to action, and lead by example.
"No one person, organization, community, province, region, or nation is capable of solving the challenge of climate change alone. This is a time for collaboration at a global level as never before required."
Photo: 350.org via Flickr / Omnia Abdallah, Khartoum Sudan