ExxonMobil has spent at least £5.6m ($8.08 million) on lobbying the European Commission and in donations to European universities and organisations in 2014 according to the most recent figures available.
A DeSmog UK investigation into the oil giant's European activities reveals much of this was spent lobbying on energy and environment issues in addition to donations to organisations such as the United Nations Environment Programme and the Oxford Institute for Energy Studies.
Last September, Inside Climate News revealed that ExxonMobil knew about the impacts of manmade climate change in the 1970s' and '80s yet went on to fund numerous climate denial efforts. This prompted the New York Attorney General to subpoena ExxonMobil to "determine whether the company lied to the public about the risks of climate change or to investors about how those risks might hurt the oil business."
And now, the Church of England's Commissioners (who run its £6.7bn endowment fund) has co-filed a shareholders' resolution this week with the New York State Common Retirement Fund calling on ExxonMobil to publish an assessment of how its business portfolio would be affected by a 2C target as agreed in the Paris Agreement in December. Together, the group of investors hold more than $1bn in ExxonMobil shares.
So, while the oil giant has been getting a lot of heat in the U.S. for funding climate denial, DeSmog UK asks: what has ExxonMobil been up to in Europe?
---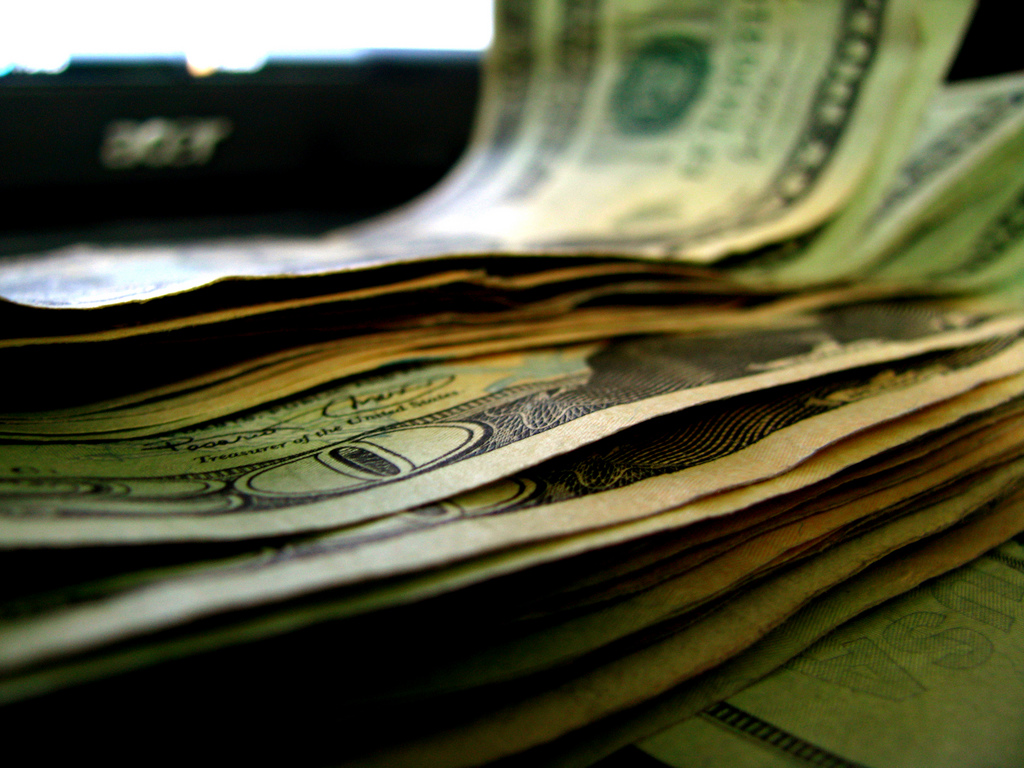 EXXONMOBIL 2014 EU SPENDING BREAKDOWN
GRAND TOTAL: At Least £5.6m ($8,083,406)
Lobbying: between £3.6m – £3.8m (between €4.75m – €4.99m / $5.2m – $5.5m )
Universities: £264,550 ($374,209)
Public Policy:  £87,631 ($123,957) 
Other (ex. health, environment): £1,682,587 ($2,380,000)
---
Exxon Lobby
ExxonMobil is one of the biggest spenders in EU lobbying. According to the EU's voluntary Transparency Register the company declared its 2014 lobby spend as between €4,750,000 – €4,999,999. That's a minimum of $5,205,240 or £3,632,562.
This puts ExxonMobil in top place for the biggest lobby spender in 2014, tied with Shell which declared the same amount of expenses. All of ExxonMobil's lobby efforts were related to energy, the environment and chemicals.
However, as the website LobbyFacts – set up by Corporate Europe Observatory and Lobby Control – points out, lobby expenses may actually be higher as the data in the EU register remain unreliable, with many companies and lobby groups under-reporting their lobby spending.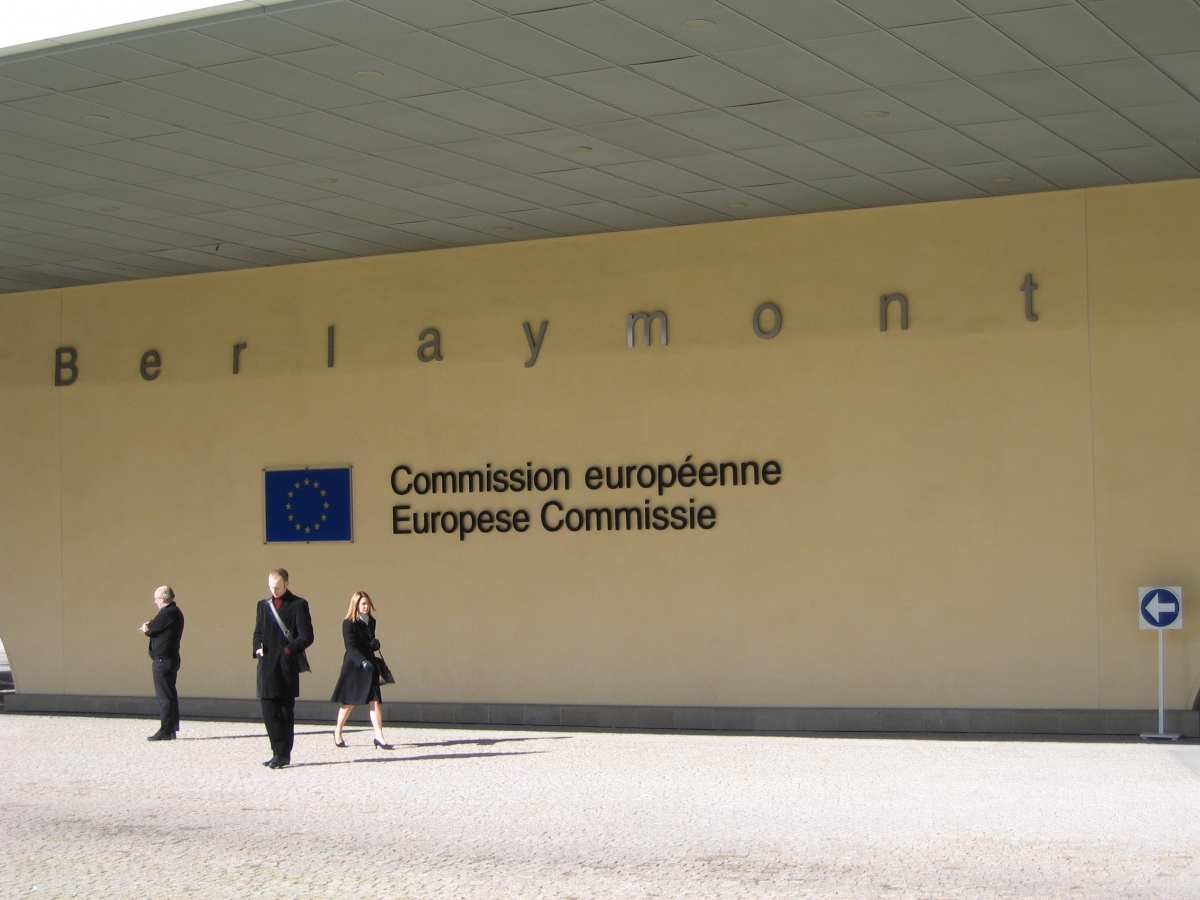 Source: Esteban Romero via Flickr
In fact, archival records show that ExxonMobil has reported the exact same amount spent on EU lobbying since 2011. That means over the past four years ExxonMobil has spent at least €19 million lobbying in Europe.
Looking at 2014, ExxonMobil lobbied on everything from greenhouse gas related legislation and natural gas policy including shale gas to air quality, energy efficiency legislation, and offshore safety and emergency preparedness.
Other policies listed as of interest to ExxonMobil include the EU energy strategy 2030, EU Emission Trading System, the Energy Union, the Fuel Quality Directive, biofuel legislation and renewable energy, transport fuels related initiatives, the Industrial Emissions Directive, REACH (EU chemicals legislation), and the EU transparency directive.
Its lobby efforts haven't stopped there, however. Since December 2014 the oil giant has had at least eight meetings with the European Commission to discuss energy and climate, the Energy Union, and agriculture, according to the Integrity Watch database.
The data confirms that ExxonMobil has access to top EU officials responsible for energy and the environment. For example, in March 2015 the company met with the European Commissioner for Energy and Climate Change Miguel Arias Cañete to discuss the "security of supply" under the Energy Union. The Energy Union aims to create a fully-integrated internal European energy market.
Then, in May 2015 ExxonMobil met with the Commission's vice-president for the Energy Union Maroš Šefčovič to deliver a presentation on the Energy Union and world energy market.
And don't forget that according to an autumn 2015 presentation leaked to Energydesk, ExxonMobil has also been lobbying against the decarbonisation and electrification of EU transport.
University Donations
In 2014, ExxonMobil donated a total £264,550 ($374,209) to European universities according to its annual worldwide giving report.
Durham University's Middle East Centre received £6,510 ($9,209) from ExxonMobil – this is listed under the worldwide giving report's 'public policy' donation category.
A New York City-based organisation called Americans for Oxford received £229,762 ($325,000): £17,675 ($25,000) allocated for Women in the World Economy Forum and £212,088 ($300,000) for the Oxford Council on Women's Economic Empowerment. Americans for Oxford is the University's main charitable organization in North America. It accepts donations and gifts in support of Oxford and its Colleges.
A similar New York City-based organisation called British Schools and Universities Foundation (BSUF) received £28,278 ($40,000) for its Energy and Natural Resources Law Institute. Similar to Americans for Oxford, BSUF's mission is to "promote active support of the fundraising efforts of British Commonwealth schools and universities by their U.S. alumni/ae and friends."
But this is just a small fraction of what British universities may have received from the oil giant. Last November, DeSmog UK reported that ExxonMobil has donated more than £2.36 million over the last five years to 15 top UK universities.
Public Policy Donations
ExxonMobil made a series of donations to European organisations related to 'public policy' according to its 2014 worldwide giving report. These came to a total £87,631 ($123,957).
This includes £14,139 ($20,000) to the London-based Institute for Human Rights and Business. The think tank works to shape policy and strengthen accountability to ensure companies do not abuse human rights.
A total £6,332 ($8,957) went to a dual career initiative at the Permits Foundation in The Hague, Netherlands. The not-for-profit organisation campaigns globally "to improve work permit regulations to make it easier for partners of expatriate staff to gain employment during an international assignment."
The Oxford Institute for Energy Studies (OIES) – an independent research centre at Oxford University – received £24,743 ($35,000) from the oil giant. The OIES focuses on social science aspects of energy issues, particularly oil and natural gas. The research body has been ranked the top energy and resource think tank in the world by the University of Pennsylvania's annual think tank report for two years running.
Finally, a Washington D.C. international affairs think tank called the Atlantic Council of the United States got £42,417 ($60,000) from ExxonMobil for its Energy and Economic Summit. Hosted in Istanbul, Turkey, the November 2014 summit focused on various energy-related topics including the Paris climate change conference and a zero-carbon energy future to energy in the Middle East and the European Energy Union.
Other Donations
Taken together, this final set of 'other' donations is the second highest amount spent by ExxonMobil in 2014 after its lobby expenses, totalling £1,682,586 ($2,380,000).
The one European donation made by ExxonMobil that was explicitly labelled under its 'environment' worldwide giving category was £56,556 ($80,000) to the United Nations Environment Programme's (UNEP) World Conservation Monitoring Centre based in Cambridge.
ExxonMobil also gave more than £706,971 (over $1m) to health initiatives in 2014. The company gave £212,088 ($300,000) to Norway's Red Cross rapid mobile phone malaria survey in Nigeria and £706,971 ($1m) to anti-malarial drug research carried out by the Geneva-based Medicines for Malaria Venture in Indonesia.
One million dollars (£706,971) was also donated to the Cherie Blair Foundation in London for its financial literacy and investment readiness blended learning curriculum. The Foundation supports women entrepreneurs in developing and emerging economies.
Stay tuned for the next part in DeSmog UK's ExxonMobil series which will explore the climate-sceptic European think tanks funded by the oil giant.
Photo: Minale Tattersfield via Flickr