The UK ended 2016 with lots of new faces adorning the front pages, along with some more familiar ones.
DeSmog UK takes a look at the people behind the major climate and energy stories this year (in no particular order).
And wonders, what will they do in 2017?
1. Theresa May
May became prime minister in July in the wake of the Brexit referendum. She immediately gave lots of cabinet positions to politicians linked to the UK's euro-sceptic climate denier network, abolished the Department for Energy and Climate Change, and failed to mention climate change in her first party conference speech as leader. An inauspicious first six months.
2. Nick Timothy
May's special adviser Nick Timothy now finds himself at the centre of power. He has described the Climate Change Act as "a monstrous act of self harm", and isn't a fan of green levies. He was also behind the Department of Energy and Climate Change being scrapped, according to the Telegraph.
3. Boris Johnson
Johnson seems as surprised as anyone to find himself seeing out 2016 as foreign secretary. He led the Brexit charge, and is now living the awkward geopolitical reality he was partially responsible for creating. He has a penchant for questioning climate science, which is of some concern given he may soon be doing business with a US Secretary of State that was formerly the CEO of Exxon.
4. Nigel Farage
Johnson's Brexit buddy, Farage has had a remarkable year. He finally saw his career-long dream of winning a public vote to leave the EU come real, and ended the year in a gold lift with the new president-elect of America. He isn't convinced climate change is a problem, which is a problem itself given his new found prominence.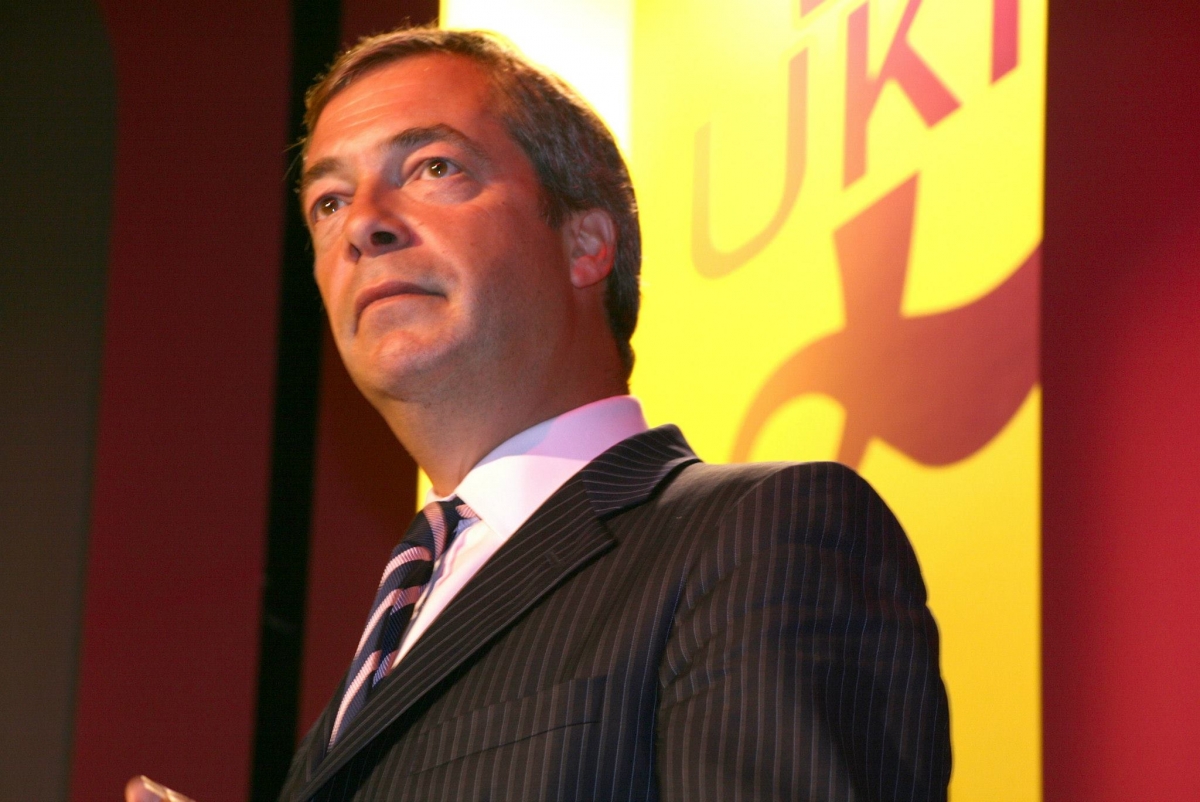 Photo: Global Panorama via Flickr | CC 2.0
5. Michael Hintze
The Vote Leave camp couldn't win without funding. One person to get out their chequebook was Michael Hintze. He gave £100,000 to the campaign. He also funds the climate denying Global Warming Policy Foundation.
6. Liam Fox
Like Farage, the new international trade secretary has also been making friends across the Atlantic. Within weeks of his appointment, Fox visited the US climate denying think tank the Heritage Foundation, which is of some concern given he will lead any negotiations on a bilateral trade deal.
7. Andrea Leadsom
From her perch as a minister in the now defunct Department of Energy and Climate Change, Leadsom launched an ill-fated leadership bid. But she still secured a promotion to become environment secretary. She also has links to the climate denying US think tank the American Legislative Exchange Council, and is on the periphery of the UK's euro-sceptic climate denier network.
8. Nick Hurd
Nick Hurd is the minister responsible for climate change in the newly formed department for Business, Energy and Industrial Strategy (BEIS). He struggled to find a voice at the Marrakech climate negotiations as the UK faced up to its post-Brexit place in the world. Hurd also lacked the seniority of other EU negotiations, as it was the first time the UK failed to send a secretary of state to the meeting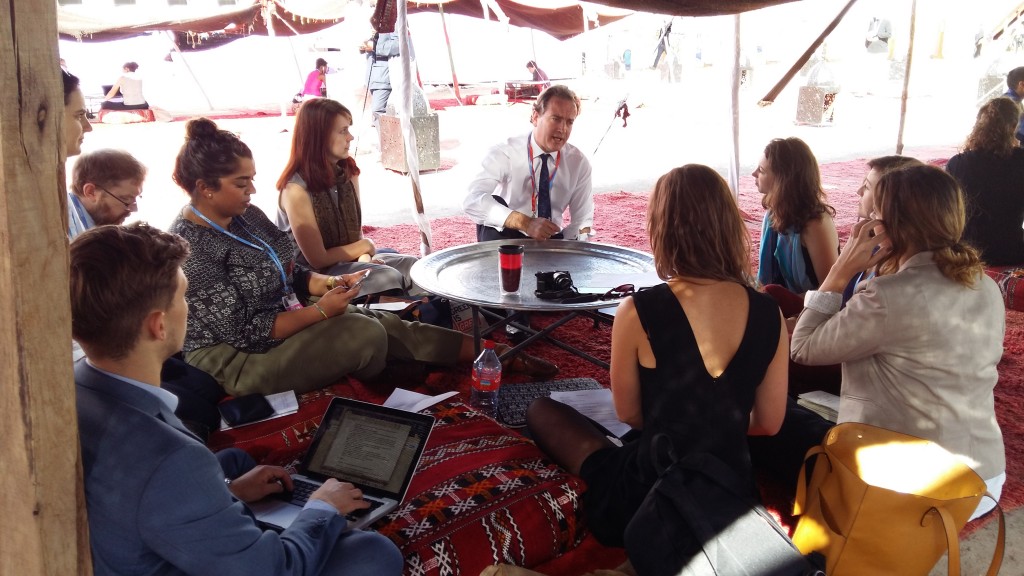 Photo via UKYCC 
9. Paul Nuttall
The new leader of UKIP is a self-confessed climate science denier. He has previously said that the "'hair-brained' theory of global warming has fallen on its backside". He'll be hoping he manages to stay on his new pedestal for longer than his predecessor's 18 days at the top. If he does, he could become a significant voice in the climate debate as Brexit negotiations continue.
10. Matt Ridley
One man that Nuttall has no doubt been taking notes from is Matt Ridley, who continues to ply his trade as a quasi-respectable climate science denier. His formal title is Viscount Ridley, and he benefits financially from the coal mine located on his familial lands in Northumbria. This year, he delivered the Global Warming Policy Foundation's (GWPF) annual lecture, which academics quickly rejected as being misleading and unscientific.
11. Barry Gardiner
Currently Labour's shadow minister for BEIS, Gardiner has been one of the strongest critics of the government's shuffle away from its green agenda. In December, he launched a campaign to get MPs' pensions to divest from fossil fuels. He also criticised cuts to UK climate diplomacy staff, and Liam Fox for circumventing parliament's power to scrutinise an EU-Canada trade deal (CETA). In 2017, he has the considerable challenge of holding the government to account on its trade and green policy agendas, while also presenting a coherent climate and energy policy strategy for a fragmented Labour party.
12. Sadiq Khan
London's new mayor, Sadiq Khan, is certainly more of a climate action champion than his predecessor, Boris Johnson. In September, he joined leaders from 30 major cities to demand governments take action on climate change. He has also proposed early delivery of London's Ultra Low Emissions Zone.
13. Sarah Olney
Former Tory golden boy Zac Goldsmith's first electoral defeat of the year came at the hands of Sadiq Khan. Sarah Olney delivered a humiliating second. The new Lib Dem MP for Richmond wouldn't let Goldsmith campaign on his preferred battleground: arguing against Heathrow expansion. Instead, she ensured the by-election triggered by Goldsmith himself was effectively a referendum on Brexit. A referendum the Leavers this time lost.
14. Jonathan Bartley
Amid the post-Brexit chaos, Bartley became joint leader of the Green Party, which could explain why you haven't heard much from him. He opposed plans for Heathrow expansion on the basis that they were "a wrecking ball" to the government's climate plans. He also issued a rallying cry to climate campaigners in the wake of Donald Trump's election, saying "action to halt it must be unstoppable". He'll be hoping for a more visible 2017.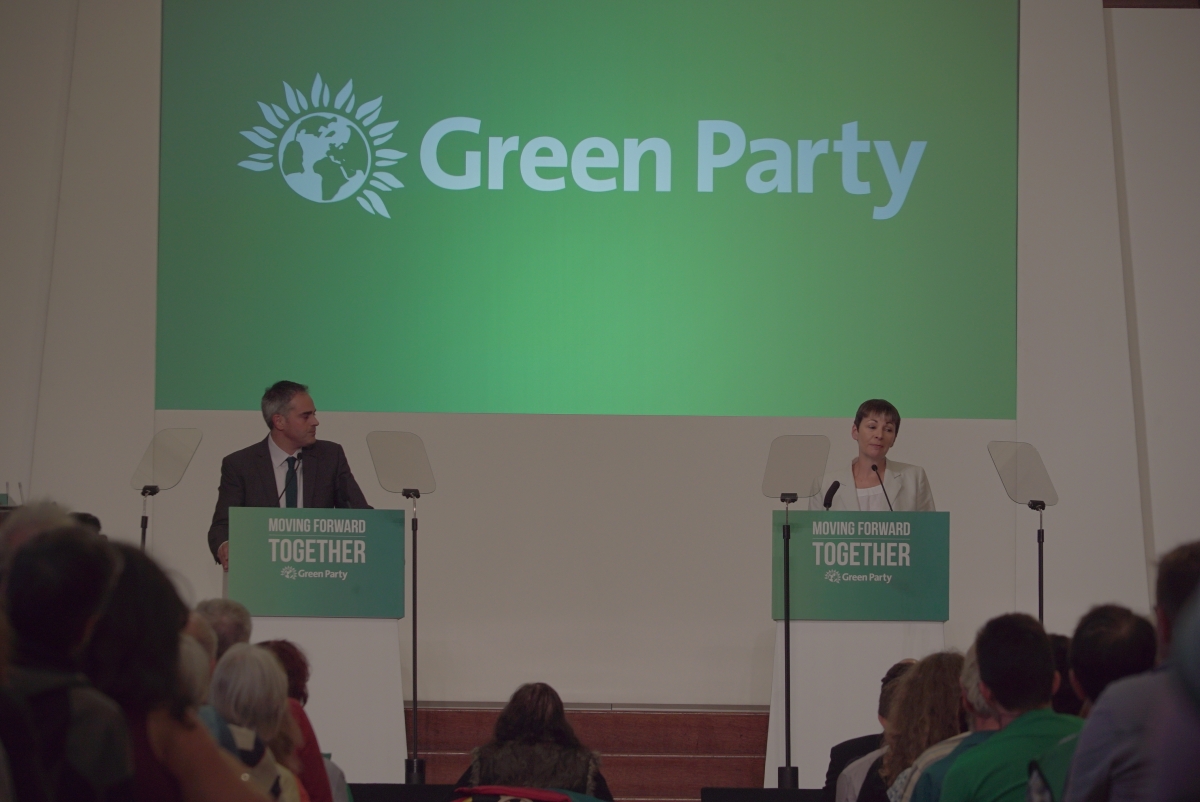 Photo via Wikimedia commons
15. Michel Barnier
UK politicians will likely soon be sick of the sight the EU's lead negotiator for Brexit, Michel Barnier. He will have a significant say in what the UK's departure from the EU looks like in practice, and what happens to the many European environmental regulations currently folded into British law.
16.  David Cameron
Gone but not forgotten, former prime minister David Cameron resigned after losing the EU referendum in June. He once promised to get rid of 'green crap'. By handing the keys to 10 Downing Street's current tenants, regulations to keep the UK's air and water safe are teetering on the brink like never before.
And one face for 2017… Donald Trump
Of course. How could he not make an end of year list. With his climate denial, his climate denying cabinet, and his general desire to make America fossil fuelled again, it seems responding to Trump is likely to dominate most countries' agendas over the next 12 months.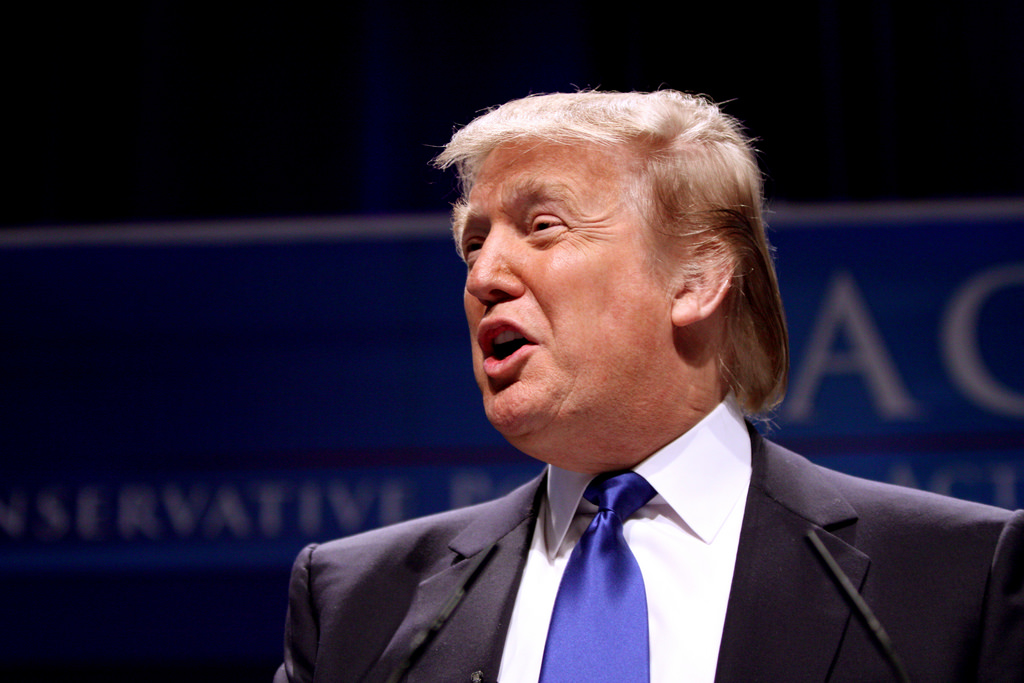 Photo: Gage Skidmore via Flickr | CC 2.0
Countries have already pledged to carry on with the Paris Agreement regardless of what Trump decides to do. It will be the task of many of those on this list – along with media new and old, the other branches of the US government, and world leaders across the globe – to hold him to account and continue to push for climate action.
Photo: Foreign and Commonwealth Office via Flickr | CC 2.0