For a sunny fortnight in Spring 2019, you couldn't scroll through a newsfeed without seeing the words "Extinction Rebellion".
Thousands of protestors occupied five sites in London over the Easter weekend, demanding the government take urgent action to combat climate change. People from all walks of life were ready to sit, sing, dance, and rebel in an effort to raise awareness of the urgency of the problem.
The world is in the midst of a "climate crisis", the protestors say, that will lead to mass extinction and ultimately the eradication of life on the planet if countries don't radically change course.
Here's how the action unfolded over Extinction Rebellion's 10 days in the sun.
---
Read the rest of our Extinction Rebellion series – Direct Action to Save the Planet from Climate Change
---
Day 1
Extinction Rebellion protestors flood London. Many are not hard to spot.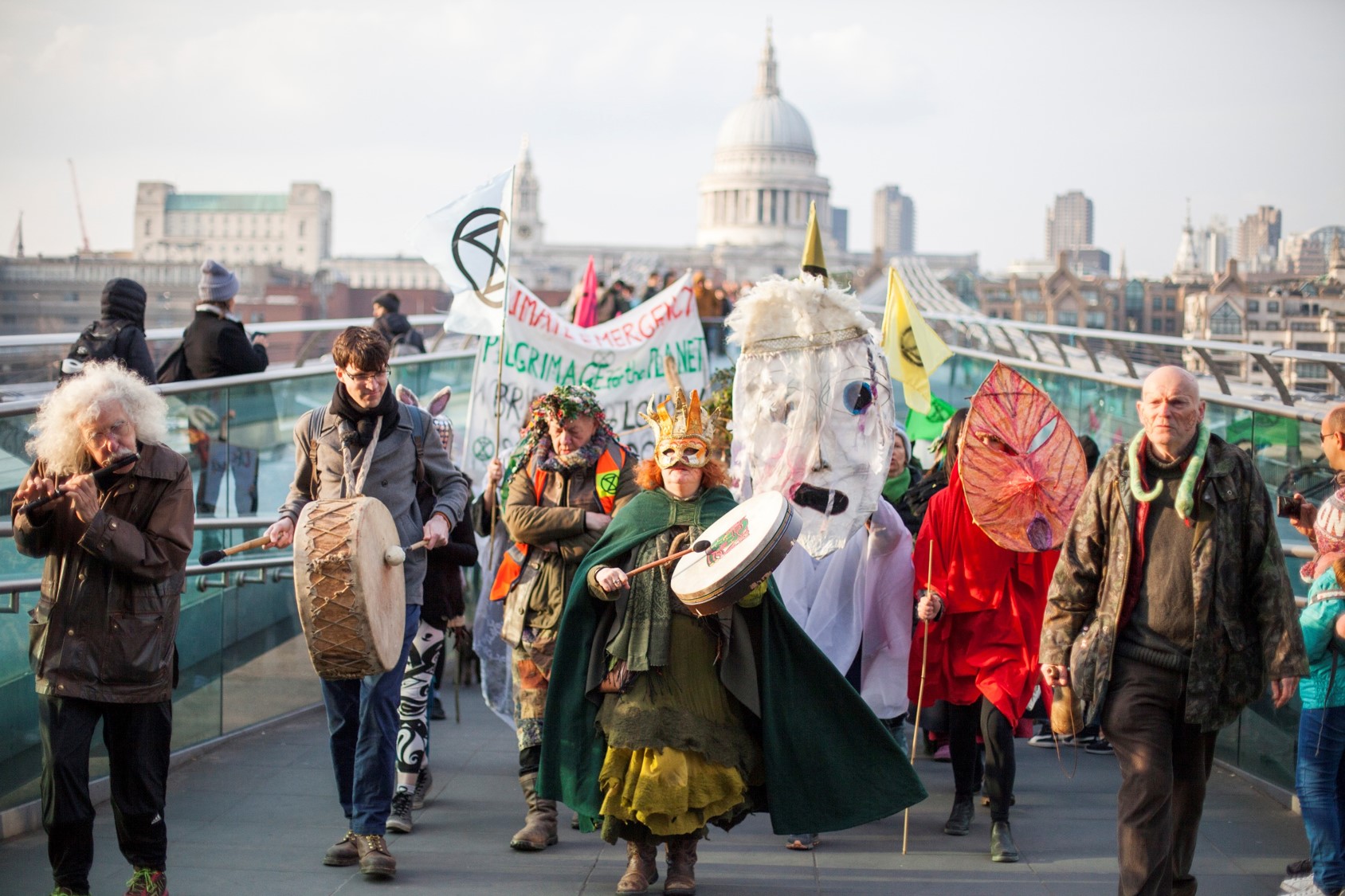 Credit: Ruth Davey
Day 2
Extinction Rebellion protestors make their mark on Shell's offices in London.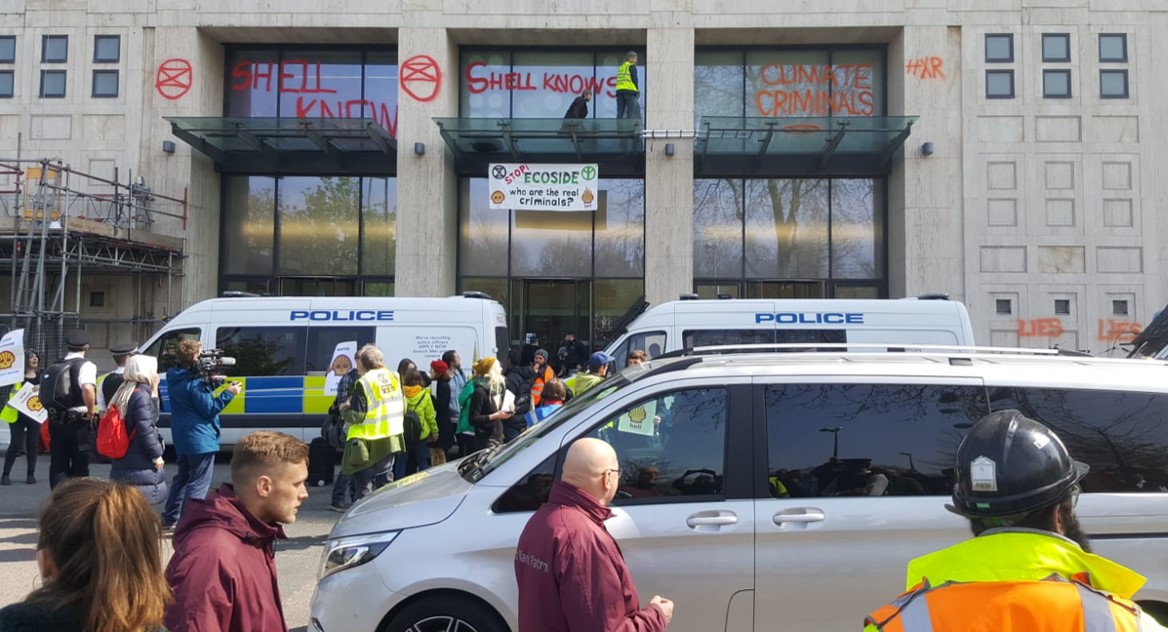 Day 3
Some colourful characters at the Extinction Rebellion site on Waterloo Bridge.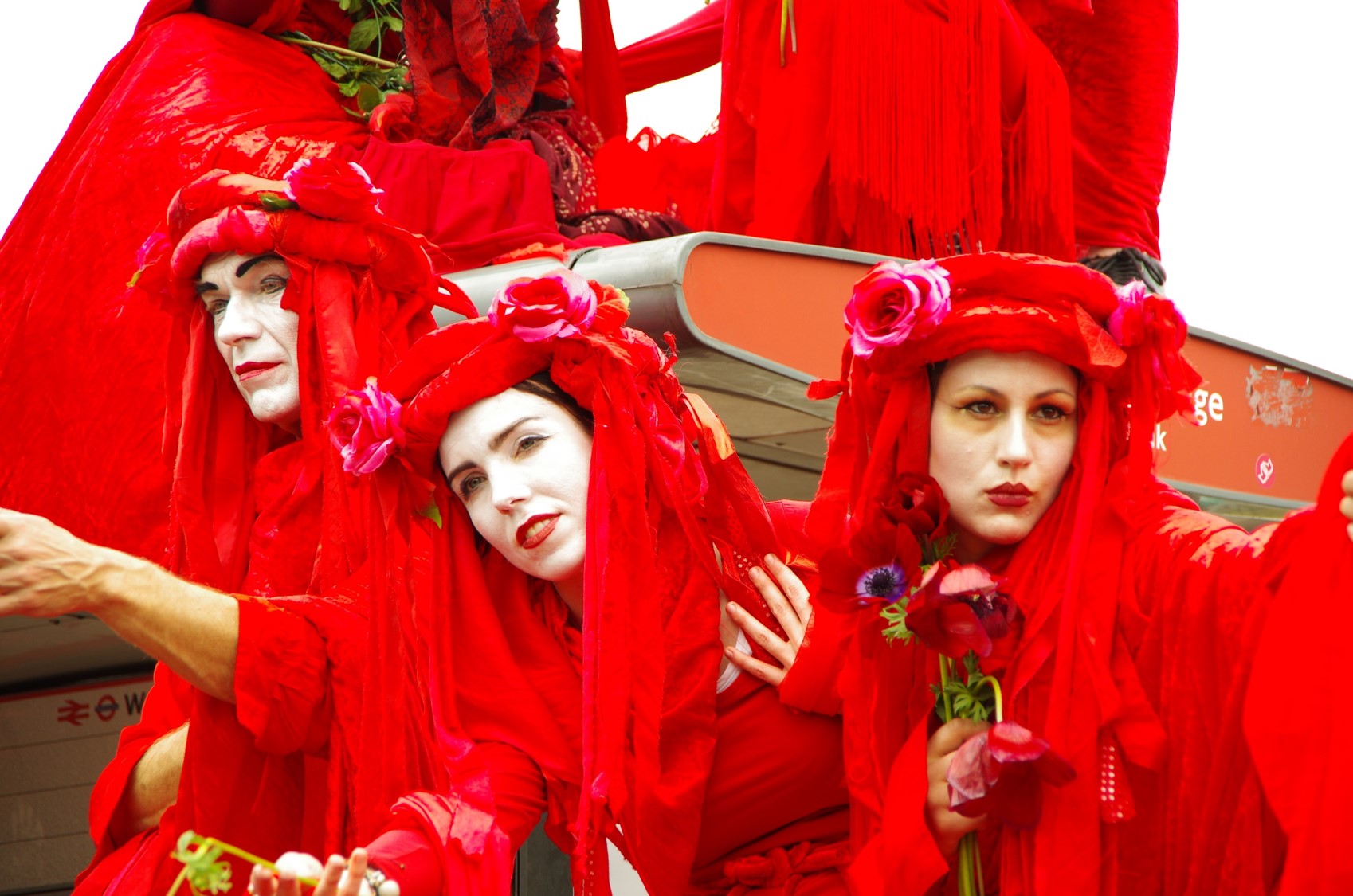 Credit: Terry Matthews
Day 4
A pink boat 'moored' in Oxford Circus. Our reporter Soila Apparicio met some of the protestors enjoying the scene.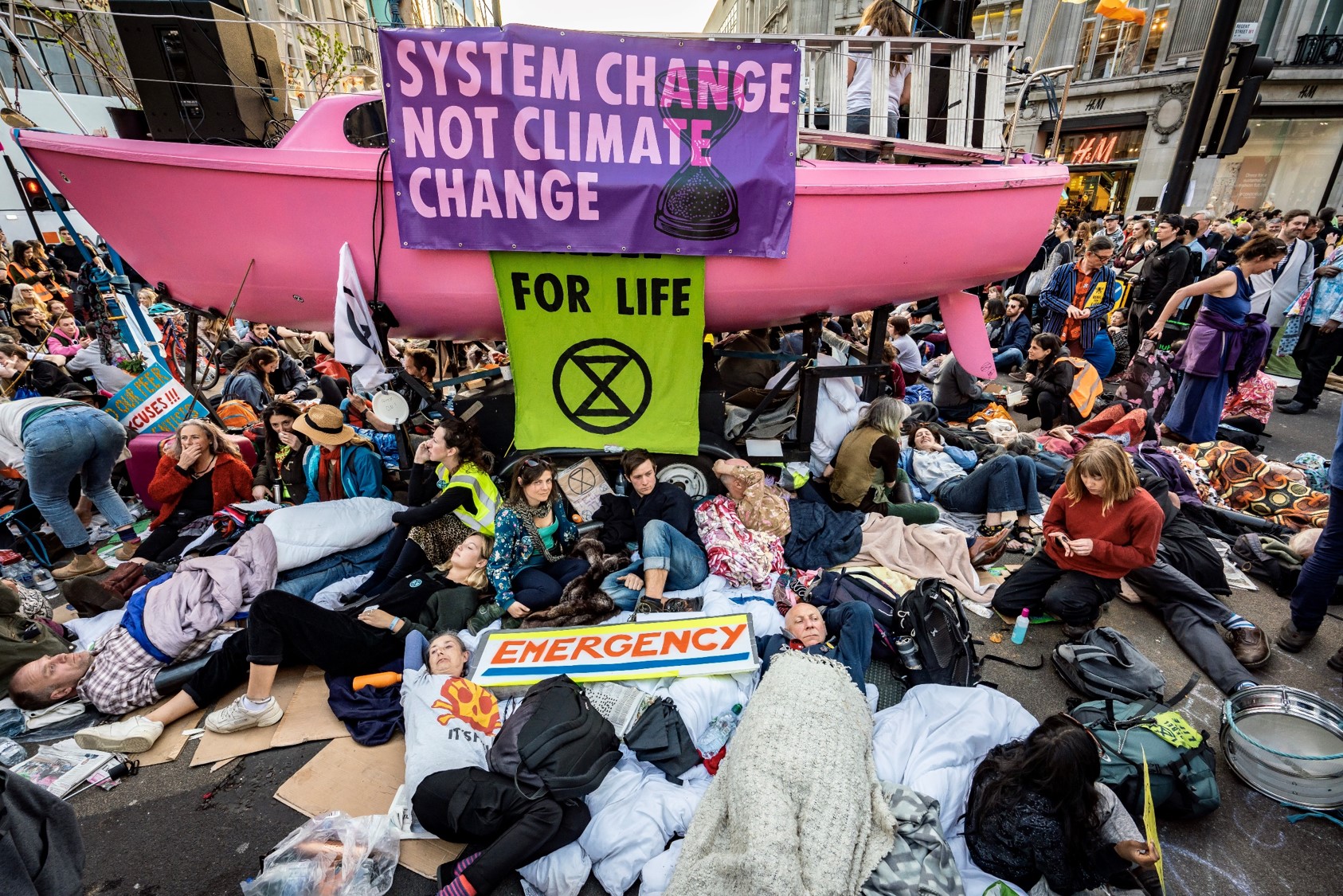 Credit: VladimirMorozov/AKXmedia
Day 5
A cellist serenades campaigners on Waterloo Bridge.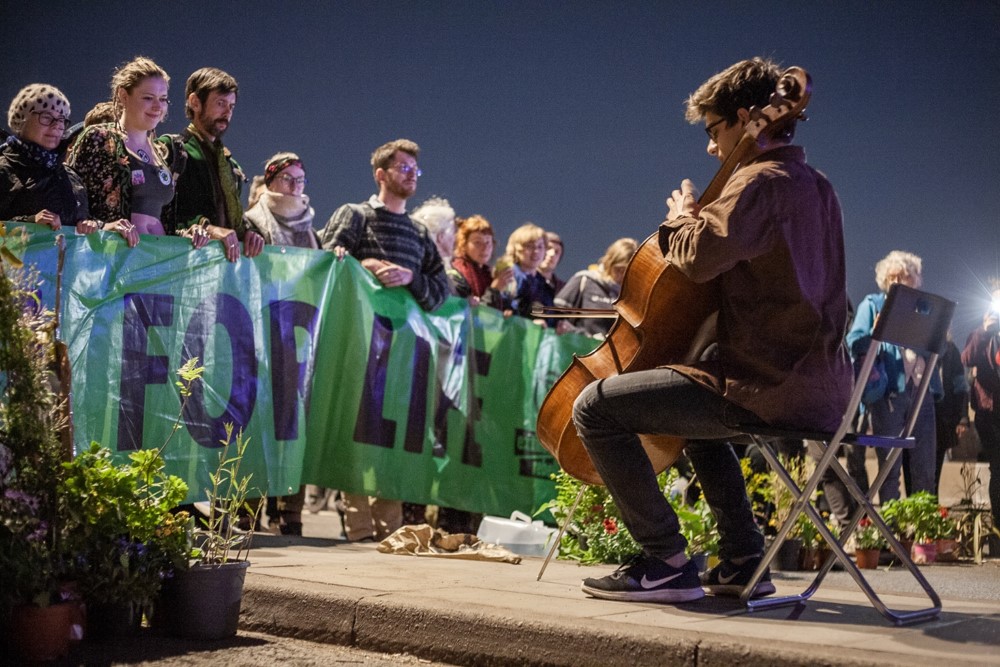 Credit: Francesca Harris
Day 6
The sun rises over Extinction Rebellion's Marble Arch camp.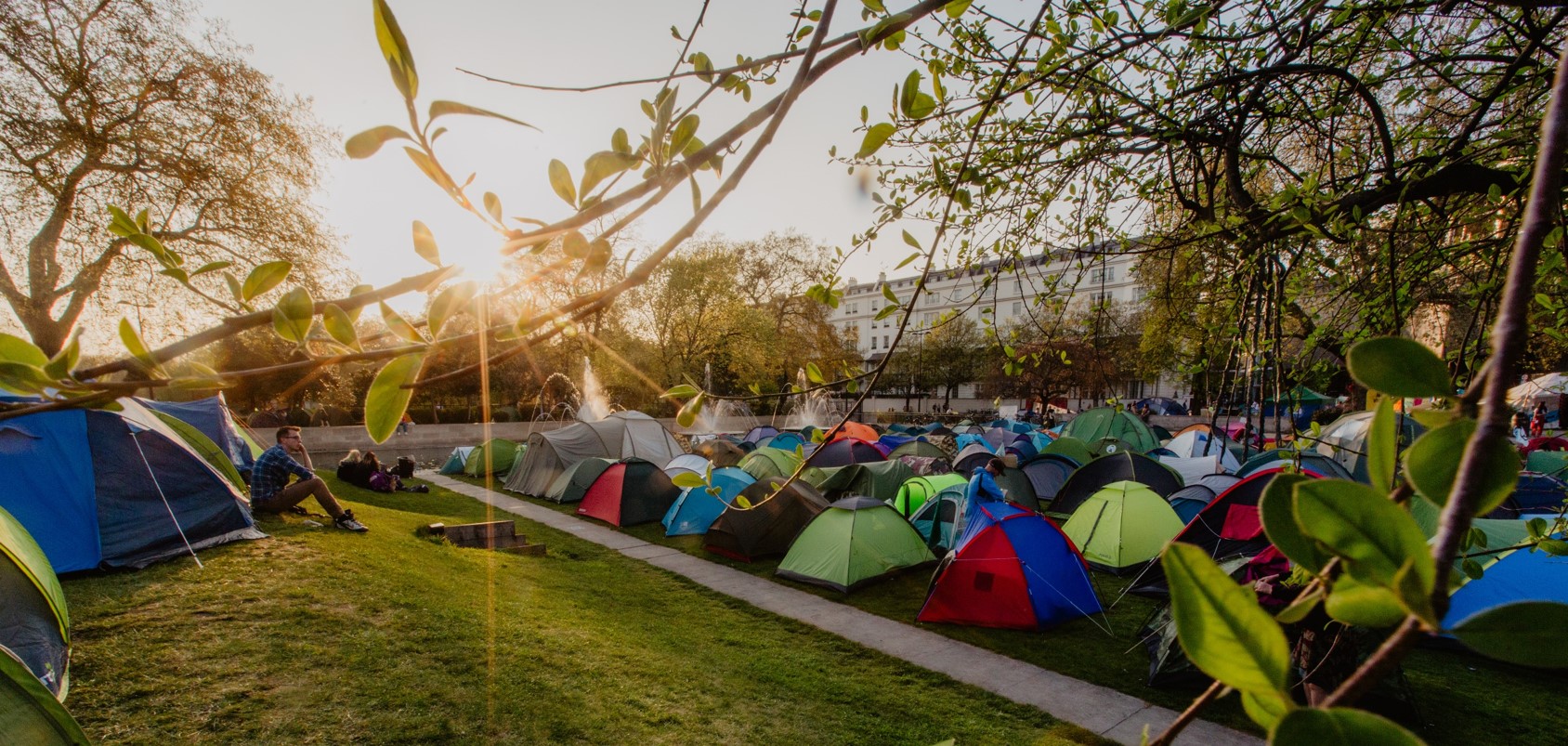 Credit: Andy Reeves
Day 7
A protestor is arrested at Oxford Circus. As her facial expression suggests, one of the aims of the group is to clog the courts with climate protestors to force government action.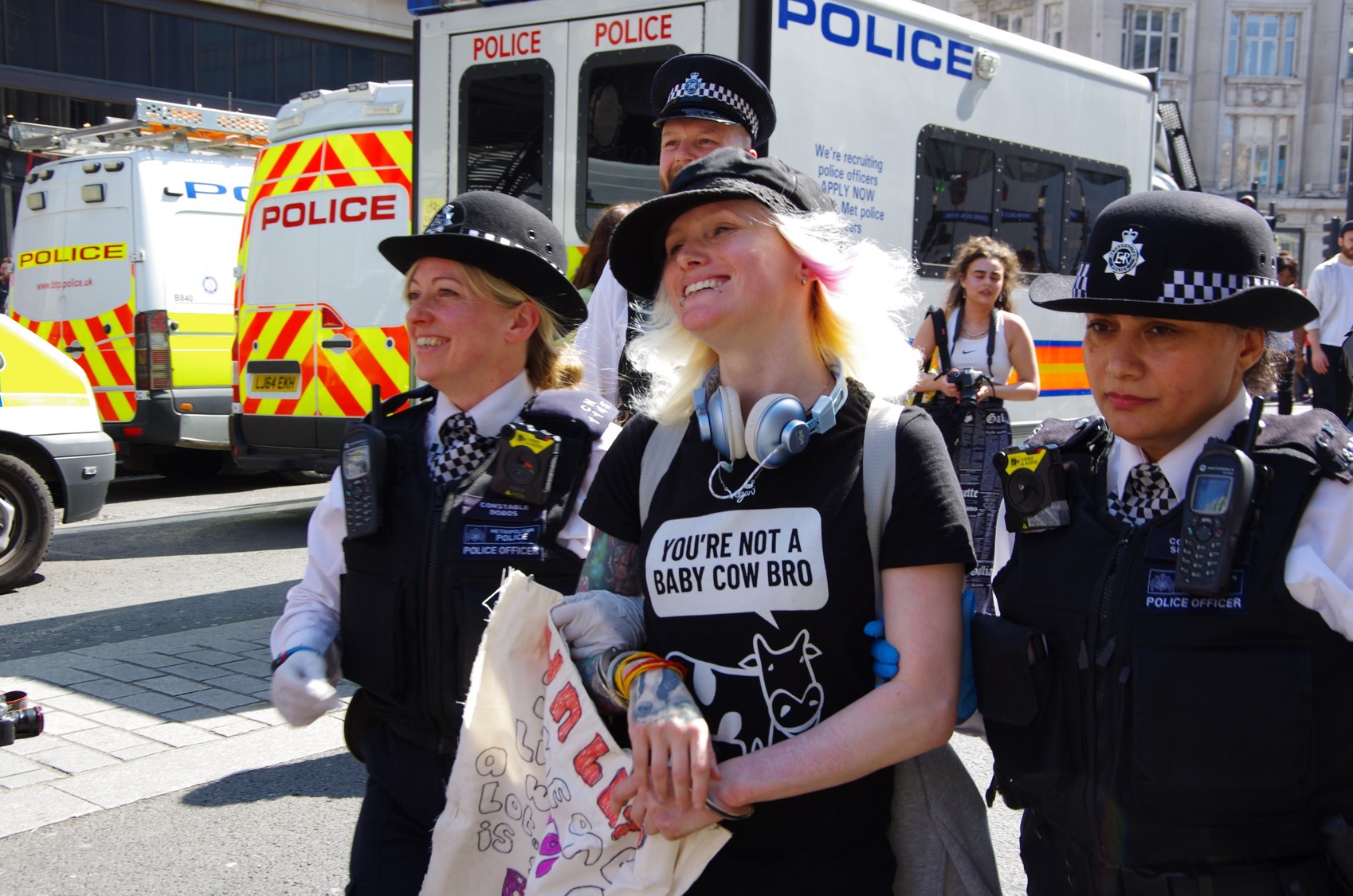 Credit: Terry Matthews
Day 8
Campaigning by candlelight in Oxford Circus.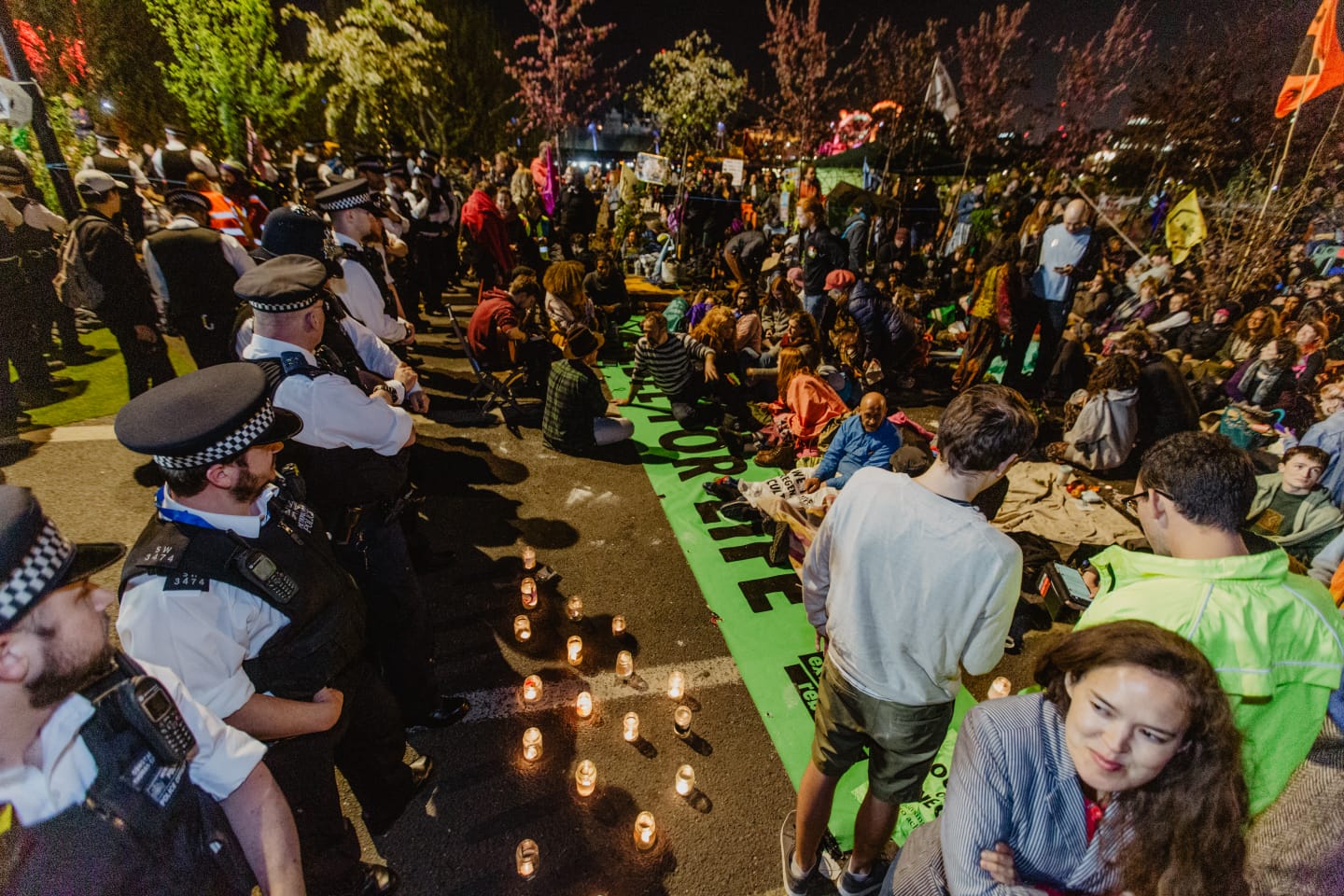 Credit: Andy Reeves
Day 9
Protestors stage a 'die-in' at the Tate Gallery.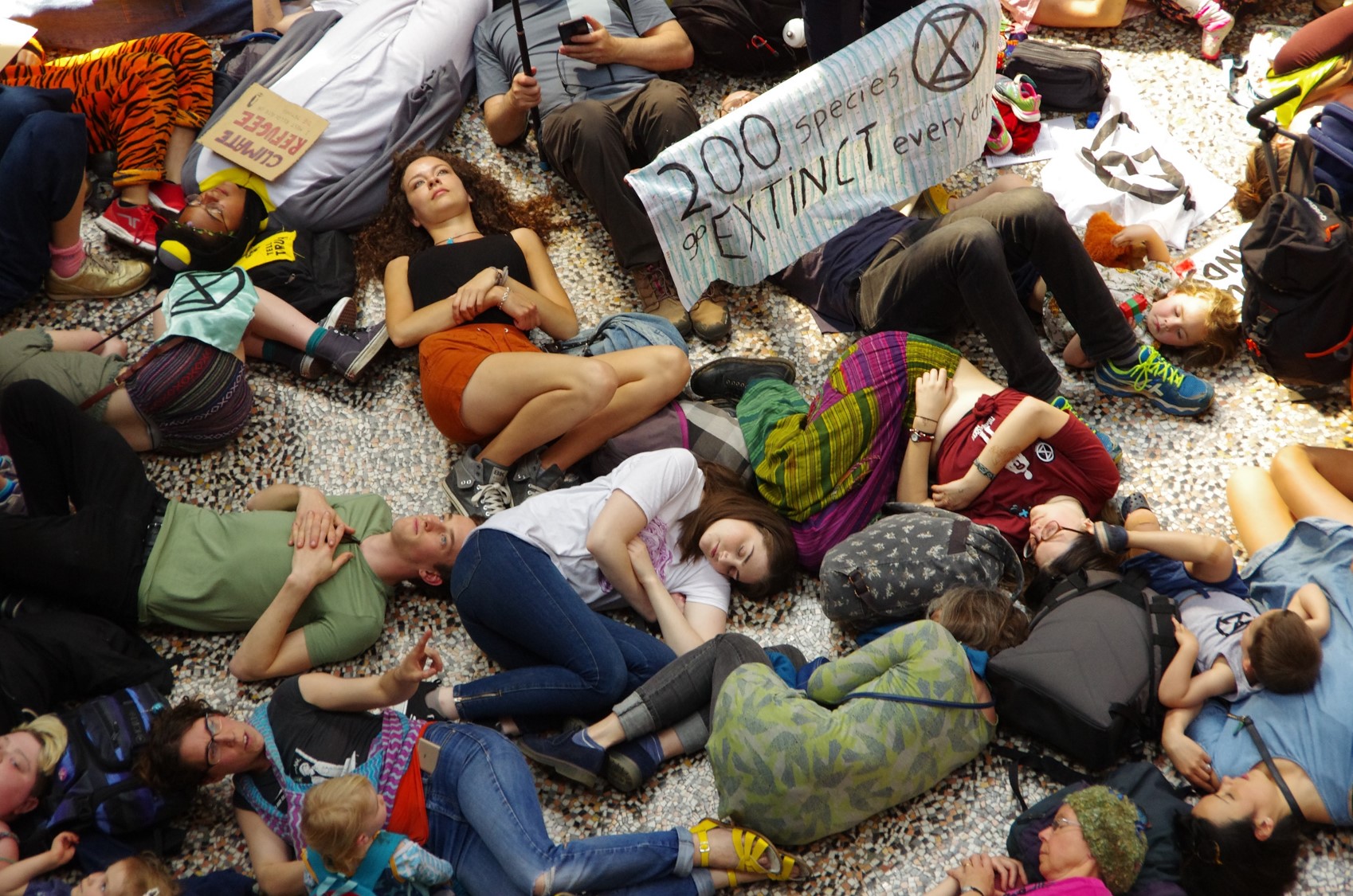 Credit: Terry Matthews
Day 10
A projection onto the front of the British Museum calls for an end to mining in the Amazon. The museum has previously come under fire for a sponsorship deal with fossil fuel giant BP.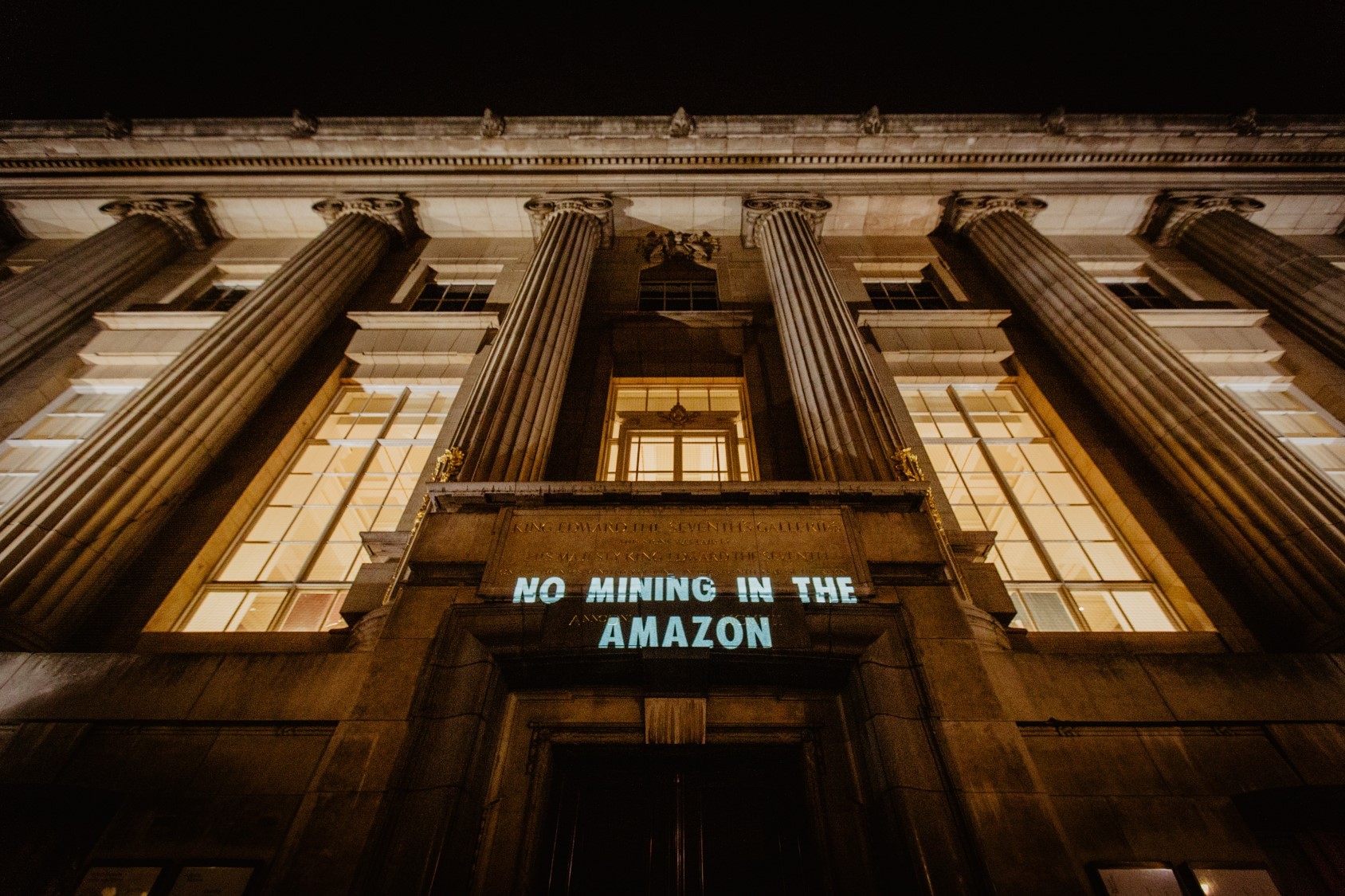 Credit: Andy Reeves
Day 11
Protestors march on Parliament Square demanding rights for climate refugees.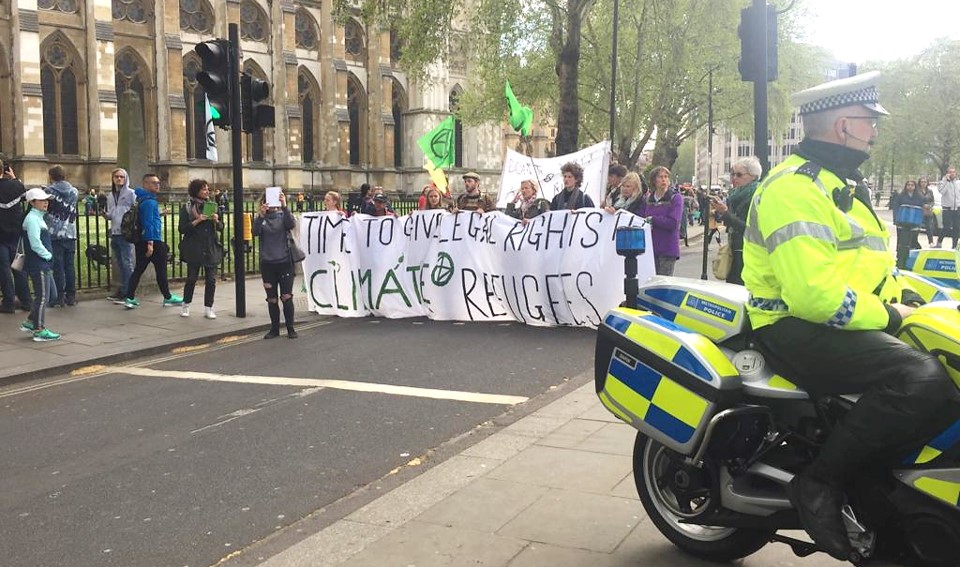 Credit: Francesca
Day 12
Extinction Rebellion protestors storm the London Stock Exchange.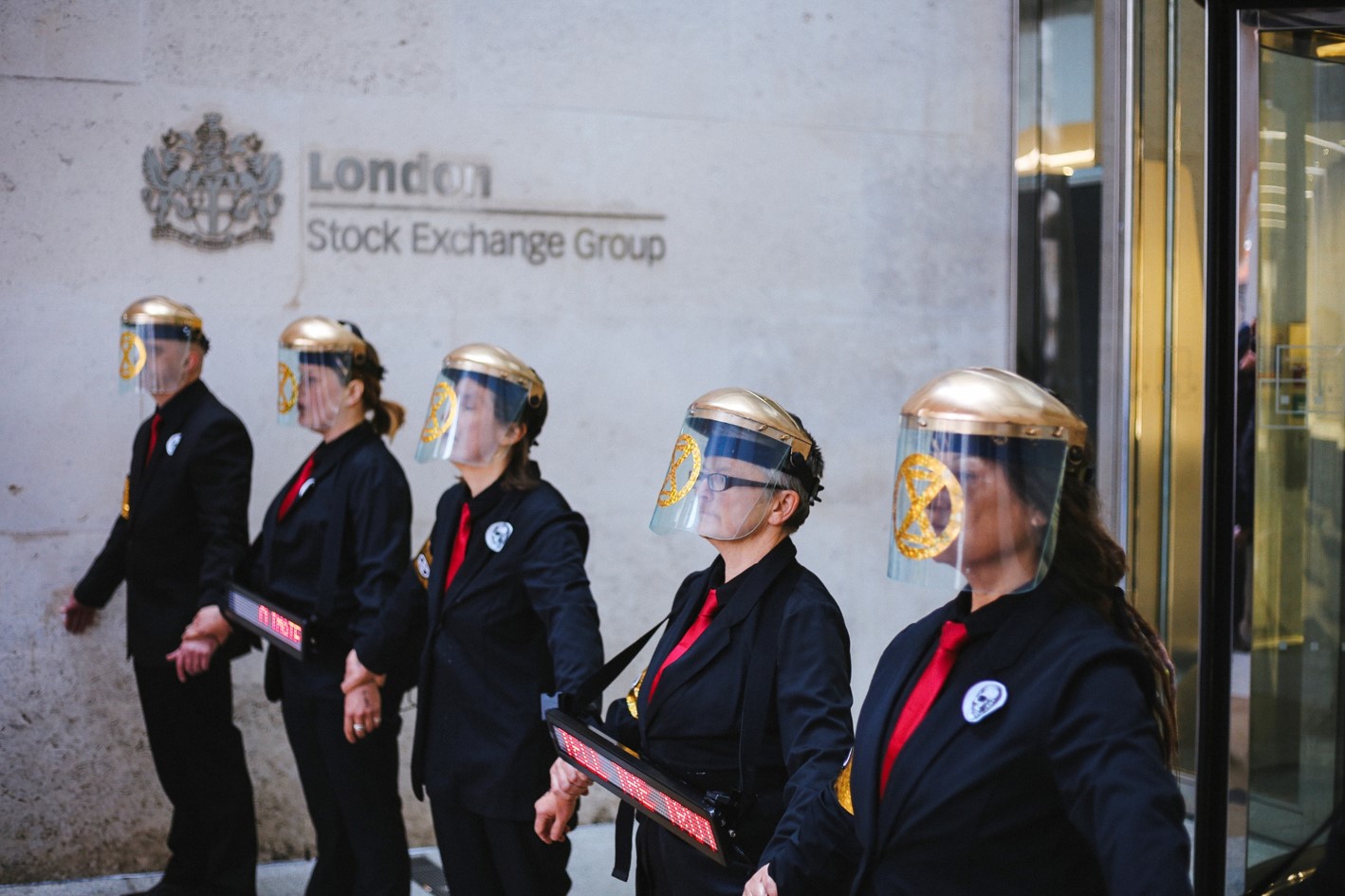 Credit: The Lightscaper
Main image credit: Ruth Davey