Progressive activists have called for a Green New Deal, a linking of the U.S. climate and labor movements to create an equitable and decarbonized economy and move away from fossil fuels to address the climate crisis. But major labor unions and President Barack Obama's Energy Secretary have far different plans.
On the 50th anniversary of Earth Day, the AFL–CIO and the Energy Futures Initiative (EFI) — a nonprofit founded and run by former Obama Energy Secretary Ernest Moniz — launched the Labor Energy Partnership. Unlike those calling for a Green New Deal, though, this alliance supports increased fracking for oil and gas, as well as other controversial technologies that critics say prop up fossil fuels. It's also an agenda matching a number of the former Energy Secretary's personal financial investments.
One of those technologies which prop up fossil fuels is "clean coal," or carbon capture and storage (CCS) at coal-fired power plants. CCS is a long-heralded technological fix that promises — but has failed to-date — to pump carbon dioxide emitted from coal plants into the ground at a meaningful commercial scale. In addition, the partnership touts the scaling up of nuclear energy, under the banner of an "all of the above" energy policy, and calls for creation of a "roadmap for implementing carbon dioxide removal," a form of geoengineering, "at scale."
"Our Labor Energy Partnership will offer realistic pathways to accelerate the energy transition by meeting and then exceeding our Paris commitments while creating high quality jobs across all energy technologies," Moniz said in a press release announcing the joint effort of the AFL–CIO and EFI.
The International Brotherhood of Electrical Workers (IBEW), an affiliated union of the AFL–CIO, also is participating in the Labor Energy Partnership. IBEW gave a nod to natural gas fracking and nuclear energy in a separate press release announcing the partnership.
"As the vice-chair of the AFL–CIO's Energy Committee, I'm thrilled to be a part of this new effort to find solutions to one of the greatest challenges of our time," said IBEW President Lonnie R. Stephenson in the release. "At the IBEW, we represent tens of thousands of members who depend on low-carbon natural gas and zero-carbon nuclear energy, and Secretary Moniz understands that climate solutions that don't take into account the jobs and communities that depend on those fuel sources are unrealistic and shortsighted."
The Labor Energy Partnership says in a press release that it is guided by four core principles. One of those principles is "an 'all-of-the above' energy source strategy" that's flexible and "addresses the crisis of stranded workers." Another key tenet is "the preservation of existing jobs, wherever possible, and the creation of new ones that are equal to or better than those that are displaced."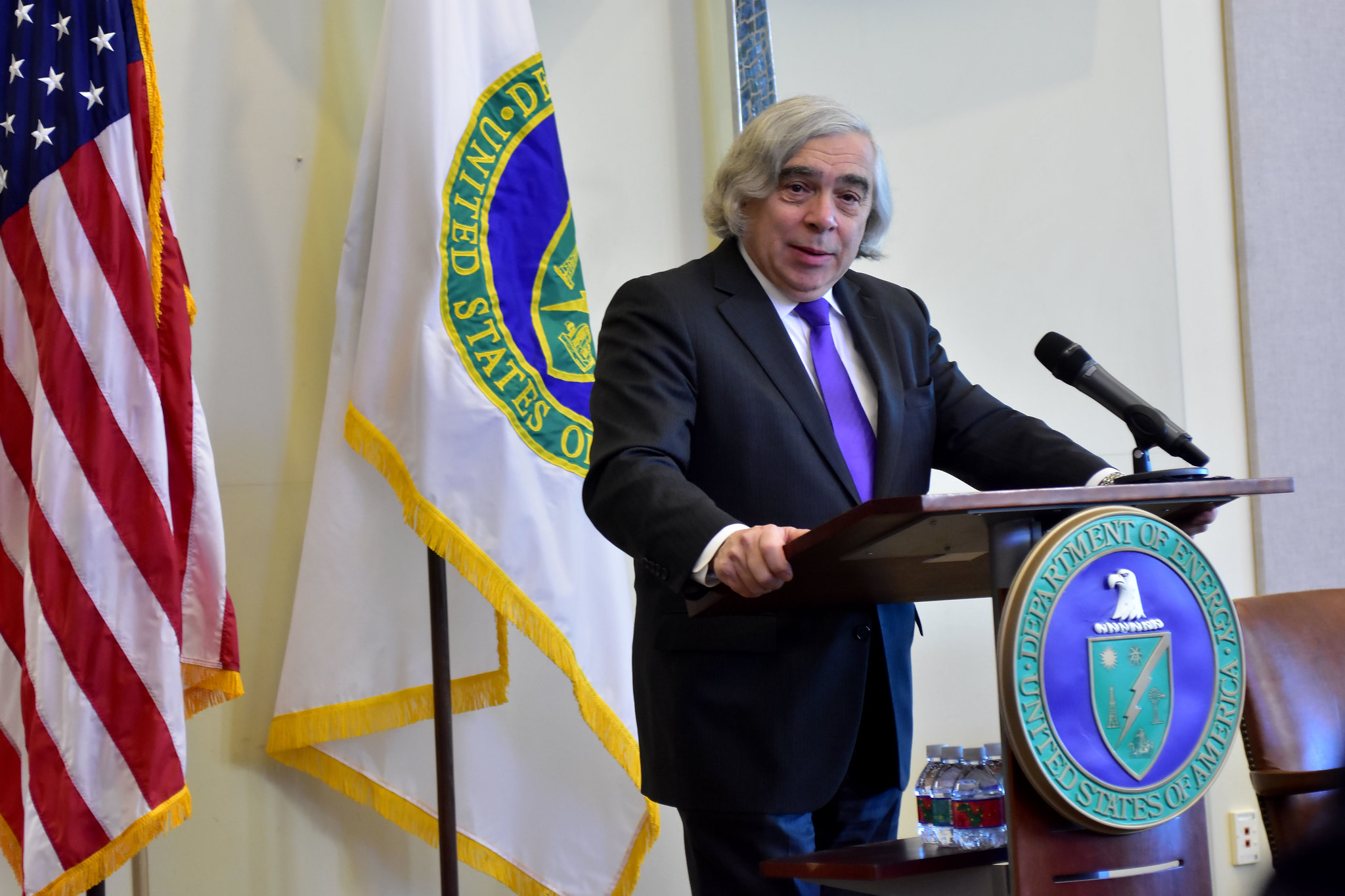 U.S. Energy Secretary Ernest Moniz in Oak Ridge 2016. Credit: Department of Energy, public domain
But left out of all of these press releases is the fact that Moniz stands to benefit financially from several of the industries promoted in the partnership and eschewed by Green New Deal advocates who say natural gas and coal have no place among climate solutions.
For starters, Moniz sits on the Board of Directors of a publicly traded corporation, Southern Company, with ambitions past and present to scale up carbon capture technologies. The largest provider of electricity in the southeastern United States, Southern Company also owns a spate of natural gas-fired power plants and "27,000 miles of transmission lines, 3,700 substations, and 300,000 acres of right of way," according to its website.
Moniz also sits on the Advisory Board of the company Terrestrial Energy, a nuclear energy startup. Southern Company subsidiary Southern Nuclear sits on the Corporate Industrial Advisory Board for Terrestrial. And a consultancy owned by Moniz is a business partner of a proposed facility aiming to export "net zero" liquefied natural gas (LNG) from Louisiana.
Moniz and Southern Company
Southern Company and Moniz have a storied past, making it unsurprising to some observers that he joined its Board of Directors.
In Kemper County, Mississippi, Southern Company spent $7.5 billion attempting to build the world's largest and "cleanest" coal carbon capture plant. But that facility never got off the ground, due to numerous rounds of cost overruns and design flaws that were kept secret for years, and despite receiving $387 million in federal loans between 2010 and 2017. In 2017, Southern scrapped these plans for "clean coal" at Kemper in favor of burning natural gas, without carbon capture. And in 2019, the Department of Justice opened an investigation related to the project.
Moniz visited Kemper just months after becoming Energy Secretary in November 2013, and CEO Tom Fanning gave the new secretary a tour of the facility.
"Nearly 70 percent of America's electricity is generated from fossil fuels like coal, oil, and natural gas. And fossil fuels also account for almost three-fourths of human-caused emissions in the past two decades," the Energy Department said of the trip at the time. "The Department is committed to advancing technologies that make coal more efficient, economical, and environmentally sustainable — securing its place in America's clean energy future while fighting the effects of climate change."
Just months after the trip to Kemper, in February 2014, Moniz's Energy Department also handed a $6.5 billion loan guarantee to the Vogtle Electric Generating Plant, a nuclear energy power plant in eastern Georgia co-owned by Southern Company. Then in May 2016, Moniz visited Southern Company's Energy Innovation Center research and development site in Atlanta.
Moniz left his job as Secretary of Energy when Donald Trump took office in 2017. Just over a year later, in February 2018, the former secretary officially joined the Board of Directors of Southern Company. According to corporate annual reports reviewed by DeSmog, he earned $267,917 in compensation from the corporation during the 2019 fiscal year and $218,751 for 2018. That brings Moniz's total compensation from Southern to almost a half million dollars.
Southern Company also recently decided to pursue research and development of climate crisis technofixes. The company runs the U.S. Energy Department-sponsored National Carbon Capture Center in Alabama, which on May 20 launched an initiative to test "negative carbon technologies."
"The center's future scope of work for DOE, its National Energy Technology Laboratory and carbon capture innovators is now expected to include testing of carbon dioxide (CO2) utilization and direct air capture (DAC) technologies," explains a press release announcing the program. "Additionally, a major new addition at the center will significantly broaden its testing and evaluation of carbon capture technologies for natural gas power generation."
The Labor Energy Partnership also promotes direct air capture, a technology proponents say has the ability to vacuum carbon dioxide from the ambient atmosphere via machinery, as opposed to carbon capture technologies that suck the greenhouse gas out of smokestacks. Its industry boosters include ExxonMobil, Chevron, and Occidental Petroleum.
The partnership calls for the creation of "[a] roadmap for implementing carbon dioxide removal at scale," of which direct air capture is one flavor.
In April 2019, Moniz's EFI co-published a report with the Bipartisan Policy Center, which has a number of ties to the fossil fuel industry and Southern Company specifically, making the case for scaling up research and development funding for direct air capture and other carbon dioxide removal mechanisms. And on May 13, the center published another report on direct air capture.
The latest report stated that "it is increasingly clear that focusing on any single mitigation strategy, policy approach, or category of technologies will not suffice." It goes on to argue that a multi-pronged approach to the climate crisis should seek "to develop and commercialize new technologies that could deliver deeper reductions," such as direct air capture.
Among those sitting on the group's Direct Air Capture Advisory Board is Roxanne Brown, International Vice President At Large for another AFL–CIO affiliated union, the United Steelworkers. So too does Haley Barbour, the former Governor of Mississippi and lobbyist for Southern Company.
Southern Company CEO Tom Fanning is also principal for the Bipartisan Policy Center's American Energy Innovation Council, serving alongside two other fossil fuel executives, Shell Board Chairman Chad Holliday and Dominion Energy CEO Thomas Farrell II.
"Secretary Moniz's service and compensation on the Southern Company Board is public and has no relationship with EFI or EJM," David Ellis, Director of Communications and Policy Strategy for Energy Futures Initiative, told DeSmog in response to emailed questions, :Neither EFI nor EJM receive funding from Southern Company nor have any knowledge of Secretary Moniz's activities in this regard."
Energy Futures Initiative's Industry Ties
Just months before joining Southern's board in June 2017, Moniz announced the launch of the Energy Futures Initiative. On the day of its launch, at an event held at the National Press Club, Moniz said, "We're not an advocacy group. We're not doing politics here — but we hope to influence policy."
Yet those involved on Energy Futures Initiative's Advisory Board have years of fossil fuel industry advocacy on their resumes. One of them is John Browne, the advisory board's chairman, who is the former CEO of oil and gas drilling giant BP. Fellow EFI advisory board member John Deutch previously served as CIA director and on the Board of Directors of natural gas exports giant Cheniere.
Energy Futures Initiative also has an associated for-profit consultancy group, EJM Associates, which was incorporated in April 2017 with Moniz, Melanie Kenderdine, and Joseph Hezir acting as its principals. The three of them are also principals for the initiative.

Kenderdine (left) and Moniz (right) participate in a conference at MIT in 2016. Credit:: MIT Energy Initiative Communications
Kezir served as CFO of the Energy Department under Moniz. Kenderine, formerly the energy counselor to Moniz and director of the Energy Department's Office of Energy Policy and Systems Analysis, served as the Vice President of Washington Operations of the Gas Technology Institute from 2001 to 2007. The Gas Technology Institute is the central research and development nonprofit for the natural gas industry.
While working as the gas group's political voice in Washington, Kenderine used it to act as the "principal architect" in creating an offshoot nonprofit called the Research Partnership to Secure Energy for America (RPSEA). She served as its first acting president.
RPSEA is a de facto public-private partnership, securing a provision for a 10-year, $1.5 billion federal funding stream for the natural gas industry and university researchers. This provision was buried within the Energy Policy Act of 2005 after intense lobbying by the Gas Technology Institute. That's the same energy bill which also baked the "Halliburton Loophole" exemptions for the fracking industry into U.S. Environmental Protection Agency enforcement of the Safe Drinking Water Act and Clean Water Act.
After her time heading up RPSEA, Kenderine departed to join Moniz at the MIT Energy Initiative, an outfit funded by the oil and gas industry. At the MIT Energy Initiative, Moniz, Kenderdine, and Kezir co-wrote the influential 2010 report "The Future of Natural Gas." This report was instrumental in giving a scholarly boost to the fracking boom and rampant production and consumption of fracked gas during the early years under the Obama administration. "The Future of Natural Gas" received funding from the American Clean Skies Foundation, an oil and gas industry front group founded in 2007 by fracking pioneer Aubrey McClendon, as well as from Hess Corporation, Exelon, and the Gas Technology Institute.
EJM, for its part, has partnerships with entities tied to the fossil fuel industry. Those include McLarty Associates and the corporate law firm Dentons.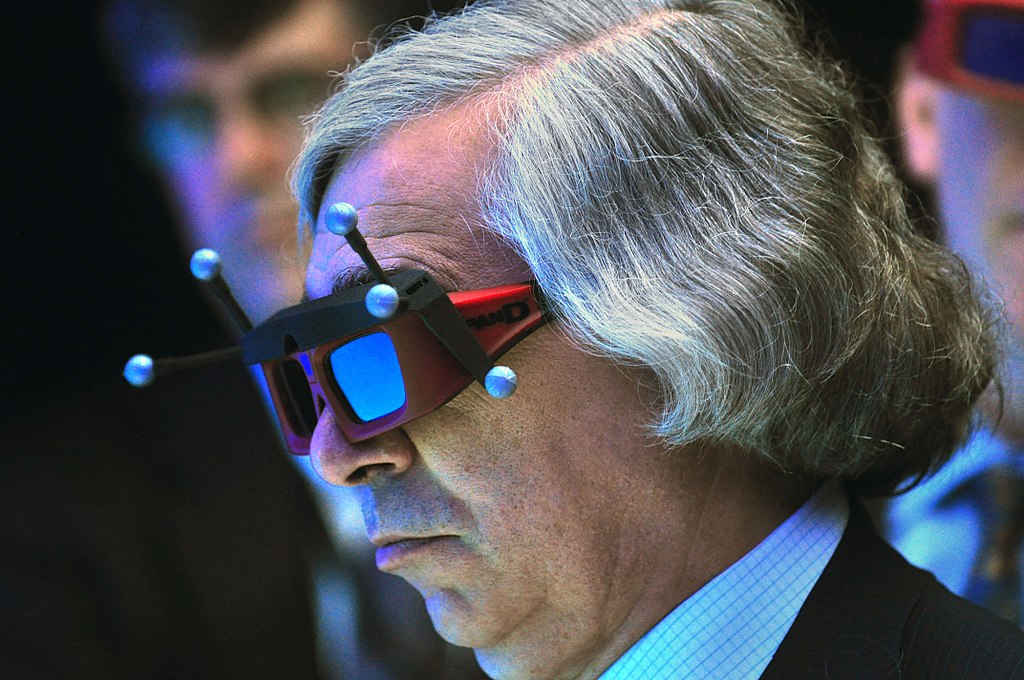 U.S. Secretary of Energy Ernest Moniz at DOE's Oak Ridge facility in 2013. Credit: Department of Energy, public domain
Dentons, an international corporate law and lobbying firm, has had past clients which include BP, Total, Enbridge, China National Petroleum, and China National Oil and Gas Exploration Development Company. In recent years, the firm has also lobbied for the likes of the Spanish oil giant Repsol, as well as for Keystone XL owner TransCanada (now called TC Energy) and the Canadian Association of Petroleum Producers. Dentons also advised on the financing and acquisition of the Southern Company Office Center in Atlanta.
McLarty Associates is a firm run by former senior aide to President Bill Clinton, Thomas "Mack" McLarty, who also is the former CEO of the natural gas electricity company Arkla. The firm has a robust set of oil and gas lobbying connections via its lobbying wing, McLarty Inbound. According to OpenSecrets.org, its recent fossil fuel industry clients have included Shell, Engie, Uniper, and the Russian gas giant Gazprom.
The firm's energy team, now joined as one with EJM Associates according to the McLarty website, includes several people with oil and gas sector connections. One of them, Edward Verona, formerly worked as Vice President of ExxonMobil Russia and other high-level positions within major oil companies. Luis Téllez, a member of the team's Board of Counselors, was previously on the Board of Directors for gas electricity and exports company Sempra Energy and is the former director of Mexico's sovereign oil fund. And Suman Bery, who also serves on the Board of Counselors, used to work as Chief Economist for Shell.
Neither Dentons nor McLarty responded to a request for comment.
But in a press release announcing the partnership, Dentons said, "Under the affiliation, EJM and Dentons will assist clients in identifying new energy innovation opportunities; navigating government policies affecting business investment and planning; and providing comprehensive policy, technology, security and geopolitical risk assessment for domestic and international energy projects."
McLarty, for its part, said in a press release announcing the alliance that EJM will help its "clients with strategic advice on energy policy and identify the best technologies to drive a low-carbon energy future." The firm's office in Washington, D.C., sits just three floors below that of EJM Associations and Energy Futures Initiative.
"EFI has an arms-length arrangement at market rates," said Energy Future Initiative spokesman, David Ellis. "The co-location is unrelated to any other potential partnerships and, there have been no joint projects with McLarty Associates."
Despite these connections, Energy Futures Initiative's Ellis said the group maintains editorial independence over its projects and publications.
"EFI retains full control over the methodology, analysis, and the final conclusions and recommendations of its projects," he said. "They are in no way vetted or approved by any sponsor, public or private."
'Net Zero'
LNG
Beyond Southern Company, Moniz has further ties to for-profit fossil fuel industry activities, including LNG. As Energy Secretary, he had the final say in issuing export permits for LNG. Enter G2 Net Zero LNG, a company based in Louisiana seeking such a permit from the agency.
Originally called G2 LNG and chaired by Charles "Chas" Roemer IV, the son of former Louisiana Governor Buddy Roemer, the company rebranded in March as G2 Net Zero LNG. EJM, the Moniz consultancy, provides "analysis, marketing and expertise" to the company as one of its partners.
"There's technology that exists now, there's things that weren't in place when we started four years ago that will allow us to be the world's first LNG facility with net-zero emissions," Roemer told the Louisiana local NBC affiliate, KPLC. "So, we can provide both quality energy at an affordable price with no emissions, net-zero emissions from our facility."
Roemer added that the company will "capture all our carbon dioxide" and "capture all our methane."
G2 LNG aims to "be the first to deliver a profitable portfolio of uniquely differentiated energy products while achieving net-zero greenhouse gas emissions" and do so by 2026, according to its website.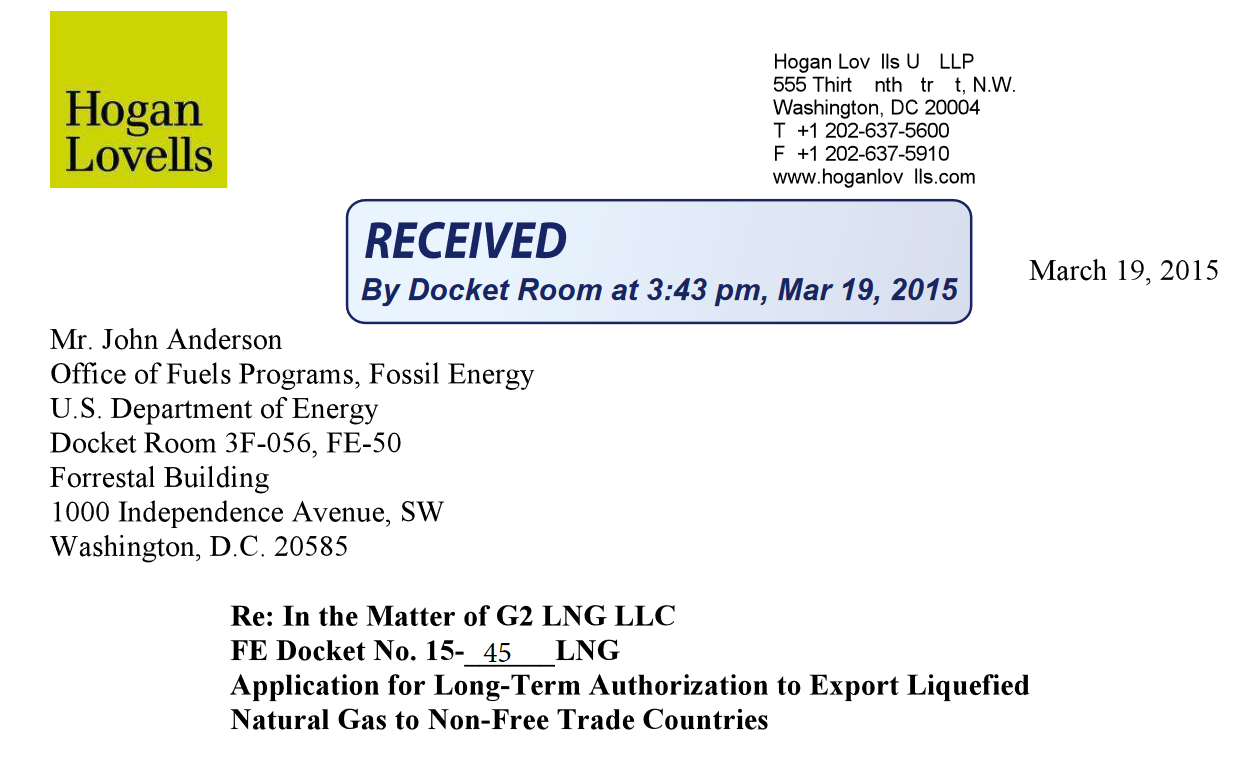 Credit: U.S. Department of Energy
But back in 2015, the company applied for a permit for LNG exports from the Energy Department while Moniz still served as Energy Secretary. Then, G2 LNG was represented by the firm Hogan Lovells for the regulatory process and lobbying. Kyle Simpson was listed as one of the lobbyists for G2 between 2015 and 2018, according to OpenSecrets.org. Simpson, a long-time lobbyist and former senior Energy Department staffer under President Bill Clinton, now works as a senior adviser at the law firm Thompson Coburn. That firm now serves as legal counsel for G2 for the Energy Department's permitting process, taking over for Hogan Lovells. Simpson is also listed as G2's Chief Strategy Officer.
Simpson has longstanding ties to EFI's Kenderdine, working as a lobbyist for the Gas Technology Institute from 2003-2018. He is credited with getting the RPSEA provision inserted into the Energy Policy Act of 2005. The language was inserted literally in the middle of the night the day it was signed into law, a 2007 report titled "The RPSEA Rip-Off" by the watchdog group Public Citizen revealed.
Moniz has joined a cadre of ex-Obama Administration officials who now work for the LNG exports industry.
'Green Real Deal'
One of the Energy Futures Initiative's most recent projects is overtly political: its push for a "Green Real Deal."
Positioned as a counter to the Green New Deal, Moniz announced the Green Real Deal in July 2019 at an event held at the U.S. Chamber of Commerce. The Green Real Deal's launch came months after the unions which are part of the Labor Energy Partnership — AFL–CIO and IBEW — came out vocally against the Green New Deal and in support of natural gas and carbon capture and storage.
"We absolutely must build a broad tight political coalition," Moniz said in announcing the Green Real Deal.
Unlike the Green New Deal, the Green Real Deal does not call for a phase out of fossil fuels, saying that a "decarbonized economy may not necessarily require the elimination of fossil fuels."
"Natural gas, in particular, will continue to play an important role in providing dispatchable electric power generation and high-temperature industrial process heat — applications that are not readily amenable to non-fossil fuel options," reads the report outlining the Green Real Deal. "Carbon capture, utilization, and storage (CCUS) opportunities will be needed to enable continued use of natural gas and for high efficiency coal-fired power generation."
The AFL–CIO did not respond to repeated requests for comment. But Energy Futures Initiative's David Ellis said the group envisions the Labor Energy Partnership being the engine to carry out the Green Real Deal.
"The key to the partnership is a shared view that quality job creation and climate change mitigation go hand in hand," said Ellis. "This underpins the Green Real Deal framework for deep decarbonization that guides EFI's work, along with coalition building, regional solutions, and innovation."
Mijin Cha, a professor of urban and environmental policy at Occidental College and a proponent of the Green New Deal, has a diametrically different read on the Green Real Deal and Labor Energy Partnership.
"Unfortunately, the 'all of the above' energy approach does not put us on the path of addressing the climate challenge," Cha wrote via email to DeSmog. "We have a very limited window within which we can act to stop the worst impacts of climate change. An energy policy that doubles down on fossil fuel use is not the right path. We need an ambitious, job-centric plan that is grounded in emissions reductions."
Main image: President Barack Obama tours Vacon USA with Energy Secretary Ernest Moniz, far right. Credit: White House/Lawrence Jackson