Activists are celebrating an "incredible" victory after a bid to extend a coal mine in County Durham was finally scrapped.
Plans to dig up an additional 90,000 tonnes of coal from the site of the Bradley opencast mine were branded "environmentally unacceptable" by the council's planning committee after a five-hour virtual meeting.
Campaign to Protect Pont Valley and Coal Action Network were joined by a network of national groups in opposing developer Banks Group's proposal, sending 12,000 letters of objection.
The company had inherited permission to extract coal at Bradley in 2015 after the previous owner, UK Coal, went bust, and began work on the site in 2018. A DeSmog investigation that year called into question the legitimacy of the mine after it appeared to start work before key planning conditions had been completed. 
Campaigners raised concerns over the environmental impact the extension would have on the 150 homes lying within 500 metres of the site, including the environmental effects of dust particulates from blasting rock harming local residents. They also questioned whether continued coal extraction over the next year was compatible with the UK's net zero climate targets.
"This is an incredible result," Anne Harris of Coal Action Network told DeSmog after Wednesday's meeting. "The extension was just too close to people's houses, 33 metres from the nearest home and only 250 metres from two streets of homes. These people have suffered enough."
---
Like what you're reading? Support DeSmog by becoming a patron today!
---
Harris said the additional work would have compounded existing issues connected to current mining at the site between Dipton and Leadgate, which will cease all operations by August 2021.
"The light pollution, dust, and noise of the machines already have such an impact on the people living there…it's time to stop traumatising people," Harris said.
"Particularly in a time of COVID-19, when people are furloughed and not able to work or worried about their finances, they're at home all the time with the machines there … the question is, what are they breathing in?" 
Councillor Mark Wilkes, who proposed the motion to refuse the opencast mine extension asked, "is it in the national interest to pump out more CO2 and other pollutants into the atmosphere and stymie the development of alternative technologies?"
"This is where people live and sit in their gardens and want to breathe clean air. This is 2020 not 1820," he added.
Rejected
The Council's planning committee has consistently voted against the mine and on this occasion refused the application by 7 votes to 4, with one abstention. Members also voted against a related application, which would have varied conditions on the existing mine to allow for the added extraction. 
A Durham County Council spokesman said in a statement: "Members found the proposals to be environmentally unacceptable and that the benefits did not clearly outweigh the harm." 
The environmental impact of coal production has led to the UK government's phasing out of coal for use in power stations (thermal coal) by 2025. Emissions dropped from 20.5 million tonnes (Mt) in 2018 to 11.7 Mt in 2019 as the number of coal-fired power stations declined.
But the government's ambiguous stance on coking coal for steel – known as metallurgical coal – allows developers to continue pursuing some coal projects. Banks Group currently has two other applications for opencast mines, in Northumberland's Druridge Bay and Dewley Hill near Newcastle, both heavily opposed by local campaign groups.
The company has long argued the Bradley extension would benefit the area. In a statement they said they were "extremely disappointed" by the outcome. A spokesman said it will "now review the precise reasons for this decision before agreeing on the most appropriate steps to take".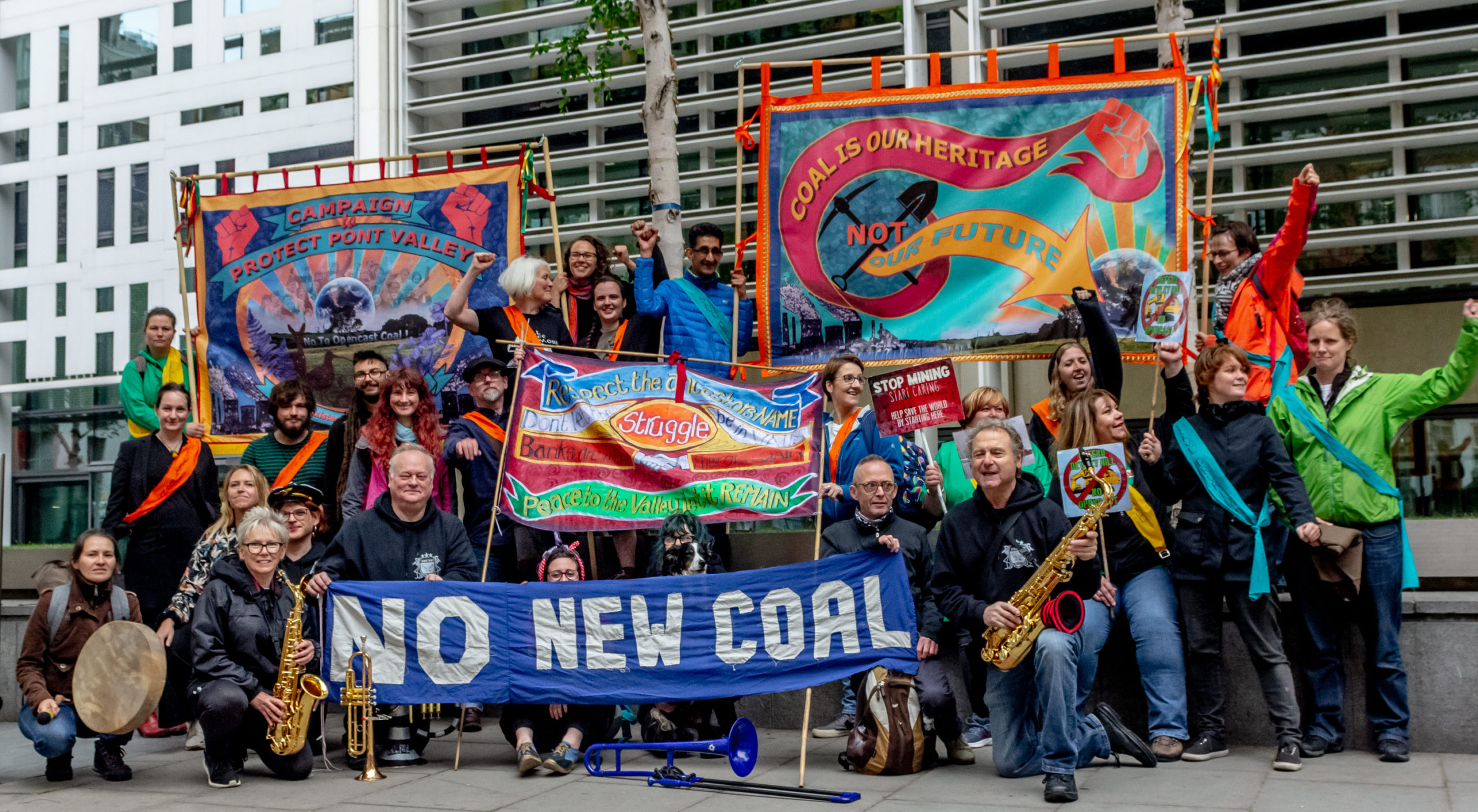 Mark Dowdall, Banks Group environment and community director, claimed that rejecting the extension would actually increase overall carbon emissions, since the UK would otherwise have to import coal from abroad.
In a statement, he said: "This decision has effectively handed the much-needed jobs of our skilled local workforce to Russian miners, who will be delighted to meet British industry's continuing need for coal and who will significantly increase global greenhouse gas emissions by doing so."
Such "carbon-neutral" claims have been countered by multiple experts, including Professor Paul Ekins, who described them as "economic nonsense". Ekins has argued that opening up one coal mine does not lead to others closing, but instead means more coal will be produced overall, looking for markets that will accommodate them.
Banks Group also complained that the Bradley operation was criticised by a number of a number of nationwide environmentalist groups such as Extinction Rebellion – although the lead campaign group, Campaign To Protect Pont Valley, is predominantly local.
In response, Harris said it was "brilliant" that activists across the UK have been involved in petitioning developers to protect this community.
"You are directly affected by climate change, wherever you live in the world," she said. "We know that those who least cause climate change are most affected by it."
"How can we possibly say that it isn't relevant to somebody who lives in the next county or the other side of the world?"
Images © Simone Rudolphi