Late last year, U.S. Rep. Peter DeFazio (D-OR) announced his retirement from Oregon's 4th District, opening up a seat that he held for more than three decades. He's earned a reputation in Congress as a champion of transportation and climate policy: He was one of the original cosponsors of the Green New Deal in 2019, and most recently, he helped craft the bipartisan infrastructure bill that was signed into law last year, and also helped shepherd President Joe Biden's Build Back Better agenda through the House of Representatives, before it ran aground in the Senate.
Within hours of DeFazio making his retirement public, Val Hoyle announced her intention to seek his seat. He quickly endorsed her. Hoyle served as a representative in Oregon's legislature from 2009 to 2017 and is currently the state Labor Commissioner. She quickly consolidated the backing of powerful Democrats, with U.S. Sen. Jeff Merkley (D-OR) endorsing her in late January.
But at a time when the climate emergency is worsening and the Democrats' climate agenda is sputtering, DeFazio's anointed successor for his relatively safe Democratic seat is a candidate who has a long record of supporting Jordan Cove, the now-defunct liquefied natural gas (LNG) export project that southern Oregonians battled for more than 15 years.
Support for Jordan Cove
Jordan Cove LNG was a colossal fossil fuel project that would have been the state's largest single source of greenhouse gas emissions if it had been built. Canada-based Pembina, the company's owner, finally pulled the plug in December 2021 after a decade and a half of trying to ram it through state and federal permitting.
DeFazio's choice to replace him, Val Hoyle, accepted donations from Jordan Cove and people associated with the project during her stint as a state representative when she had influence over the project. In September 2014, Hoyle received a $5,000 donation from Don Althoff, the CEO of Veresen, the previous owner of Jordan Cove before Pembina took over the company. At the time, Jordan Cove was seeking key permits at both the federal and state level.
A year later, Hoyle decided to run for Oregon Secretary of State, a position that, among other things, would have substantial influence over state permits for Jordan Cove. At an October 2015 debate, Hoyle set herself apart from two rival Democrats in the primary, with a full-throated backing of Jordan Cove. Her opponents tried to carve out a neutral position on the project, as many other Oregon Democrats did for many years.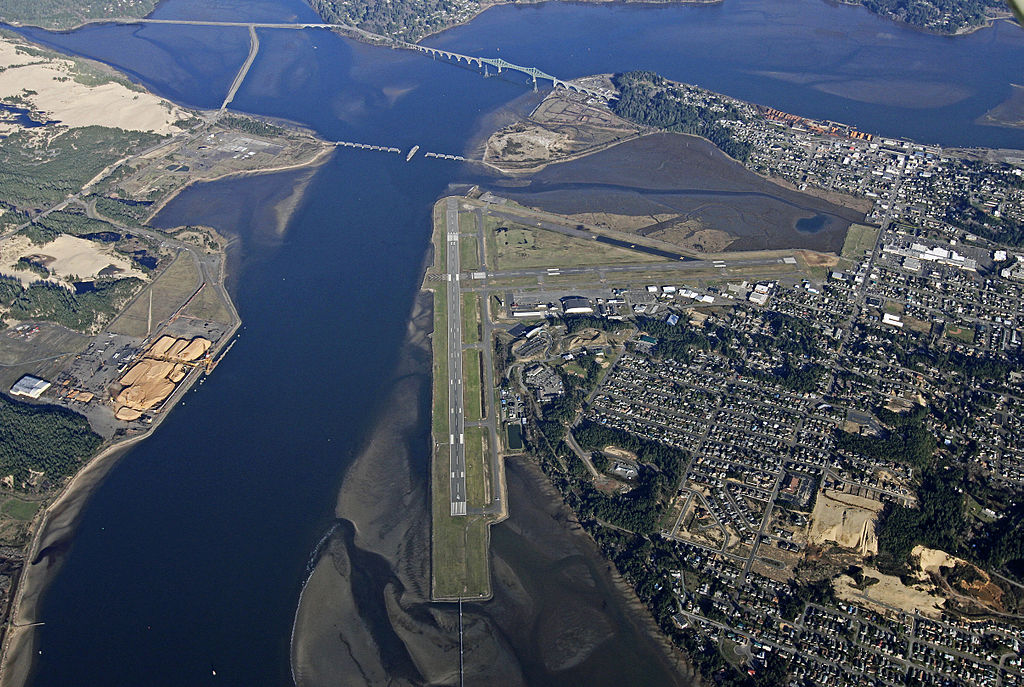 "I support the project," even if that might mean "[I'll] take heat," Hoyle said at the debate. "I will say that in this room. I will say it in rooms of people who oppose liquefied natural gas."
Two months later, she received a $5,000 donation, this time, directly from Jordan Cove.
Hoyle lost that 2016 primary, but in 2018 ran for Commissioner of the Oregon Bureau of Labor and Industries. During that campaign, she received donations that also have connections to Jordan Cove. In April 2018, Jordan Cove sent $40,000 to a group called Oregonians to Maintain Community Standards, a political arm for a coalition of building trades unions. A few days later, on April 26, 2018, Oregonians to Maintain Community Standards funneled the same amount — $40,000 — to Building Trades PAC, a separate entity. On that same day, Building Trades PAC sent $10,000 to the Hoyle campaign. It is unclear if these events are directly connected, but the timing is noteworthy.
In addition, Oregonians to Maintain Community Standards gave a $1,117 in-kind donation to the Hoyle campaign in April 2018 for "Online and Social Media Advertising," according to state campaign finance records. Hoyle went on to win her race, becoming the State Labor Commissioner, the position she currently holds.
Hoyle's campaign did not return multiple requests for comment. Robert Camarillo, who is listed as the director of both Oregonians to Maintain Community Standards and Building Trades PAC, did not respond to a request for comment regarding the donations. Camarillo is also the executive secretary of the Oregon State Building and Construction Trades Council, a network of building trades unions.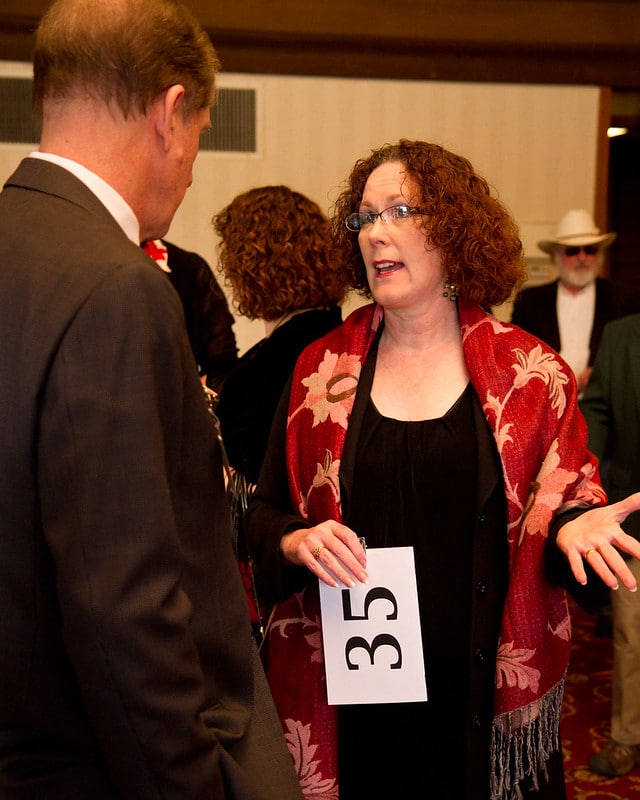 To be sure, Hoyle is a strong ally of the building trades, and has the backing of labor groups. Labor PACs, including Building Trades PAC, have routinely donated to her various campaigns, and unions supported Jordan Cove for the hope of new construction jobs.
But her vocal support for Jordan Cove, and her acceptance of campaign contributions from the company, sets her apart from other Democrats in the state, including two who have endorsed her: Merkley announced his opposition to the project in 2017 and DeFazio waffled on it for years but ultimately came out against it in 2019.
While Jordan Cove had support from unions, it was widely opposed by a broad coalition of southern Oregonians that spanned the political spectrum. The Chairman of the Klamath Tribes warned in 2018 that the project risked sparking "the next Standing Rock," and that it would "pulverize sites of cultural importance." And with the threat of eminent domain looming over people living in the pipeline's path, many landowners fought the project for a decade and a half.
"A corporation in a foreign country could ship fracked gas — fracked from a foreign country — using Oregon as their stepping stone to ship their gas to Asia. There was no public benefit to Oregonians from this pipeline at all. We would only lose, with the threat of taking our properties," Francis Eatherington, a landowner who opposed the project from its earliest days, told DeSmog. "Why would anybody take money to support that?"
Eatherington is part of a lawsuit against the Oregon Department of Justice, alleging the department conducted illegal surveillance on pipeline opponents. The news of that program was first revealed by The Guardian in 2019.
"Any elected official who supports Jordan Cove … I'm very disappointed that they would even begin to think that a corporation from a foreign country should have the right to take Oregonians' land with eminent domain," Eatherington said.
Is Support for Jordan Cove a Liability? 
The election for Oregon's 4th District comes at a time when the climate emergency continues to worsen, and the district, which includes the city of Eugene and a long stretch of coast in the southwest corner of the state, is no stranger to climate disaster. This part of Oregon was ravaged by wildfire in both 2020 and 2021, and last year's "heat dome" saw temperatures in the region soar past 115 degrees Fahrenheit.
Climate scientists say that greenhouse gas emissions need to decline by more than half by 2030 in order to stay on a 1.5-degree-Celsius pathway. That means that fossil fuel production and consumption needs to wind down rapidly with each passing year.
The backing of Hoyle by powerful Democrats in Oregon is all the more puzzling given that there is another candidate in the race who is loudly campaigning on the urgency to address the climate crisis.
Doyle Canning, the vice chair of the Democratic Party of Oregon Environmental Caucus and a former consultant for Greenpeace, challenged DeFazio in the Democratic primary in 2020, but lost by a wide margin. She is running again in the Democratic primary putting climate change at the center of her campaign. She has the backing of the local chapters of the Sunrise Movement, a youth-led climate justice organization, as well as other progressive groups in the state.
"Nibbling around the edges of this will not avert the disaster that is coming if we do not rapidly transition off of fossil fuels," Canning told DeSmog.
She's running on a climate platform with three overarching themes: rapid decarbonization, nature-based solutions that sequester carbon and restore forest and coastal ecosystems, and accountability for big polluters who have lied and misled the public about the climate crisis for decades.
Canning also signed the No Fossil Fuel Money Pledge and says that candidates accepting money from polluting industries are part of the reason there has been so little action on climate at the federal level.
"The president's Build Back Better agenda contains the largest investments in climate and clean energy that we've ever seen in any major piece of legislation in the United States. And it is stuck in the Senate because one senator who has personal financial ties to the coal industry, and certainly political ties to the fossil fuel industry, refuses to back the bill," Canning said, referring to Sen. Joe Manchin III (D-WV). "So, we've seen the ways that the fossil fuel industry has captured elements of the Democratic Party and it's really holding us back."
At a time when Hoyle was stumping for Jordan Cove and accepting donations from the company and related entities, Canning was fighting the project. "I remember when we were up to our necks in the battle against Jordan Cove. We had landowners who were being visited by Pembina's attorneys with eminent domain papers. We had the local sheriffs I believe being paid by the company to spy on landowners and other activists," she said, referring to Pembina's funding of a Coos County sheriff's unit, as reported by The Intercept in 2020.
She went on. "We had no — zero — elected officials who were willing to stand with us. And we had one who was willing to stand against us, who actually broke rank with other Democrats to move from being neutral on the project to actually being pro-pipeline in the 2016 primary for the Secretary of State," Canning said, referring to her current opponent Hoyle.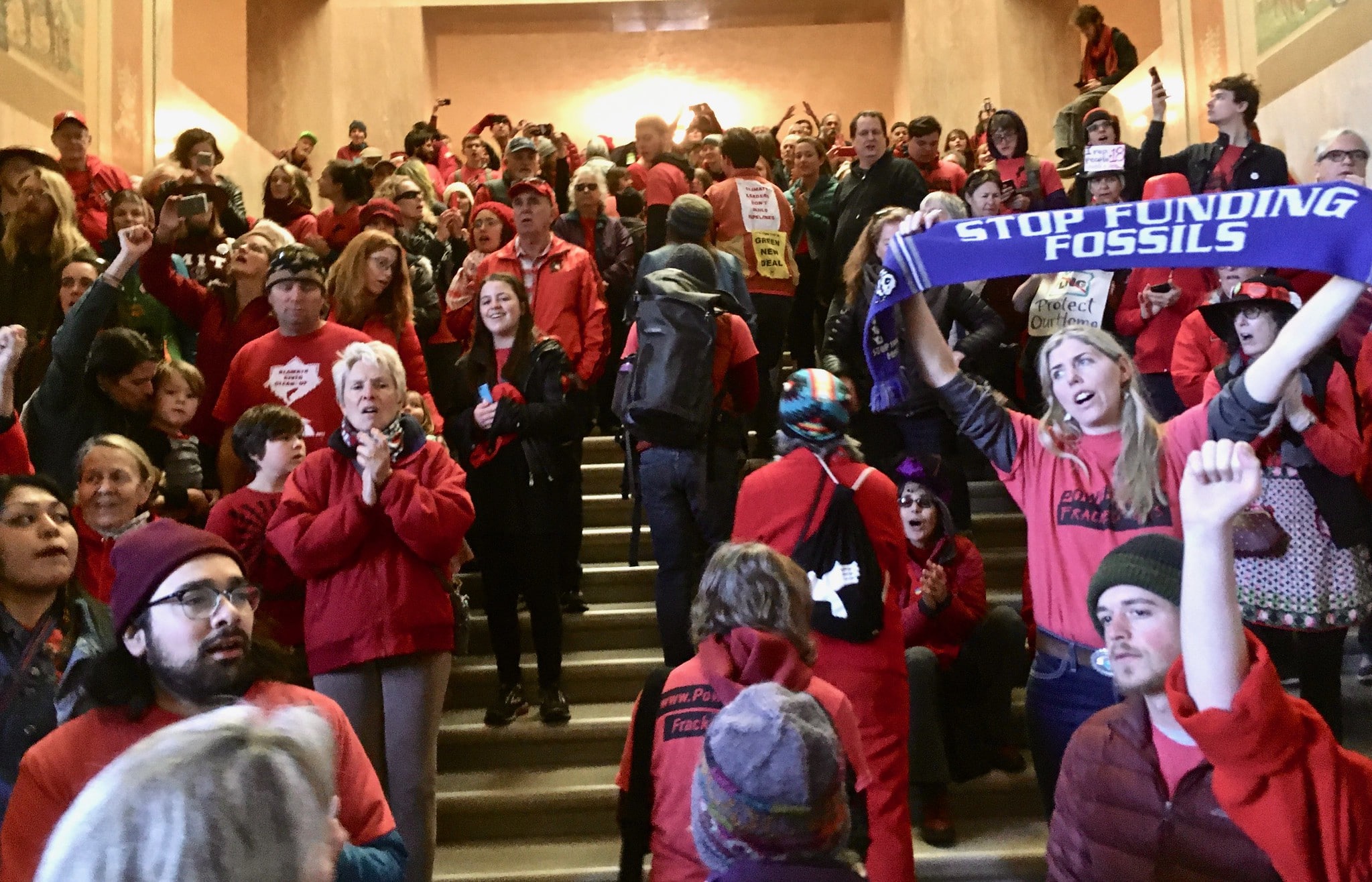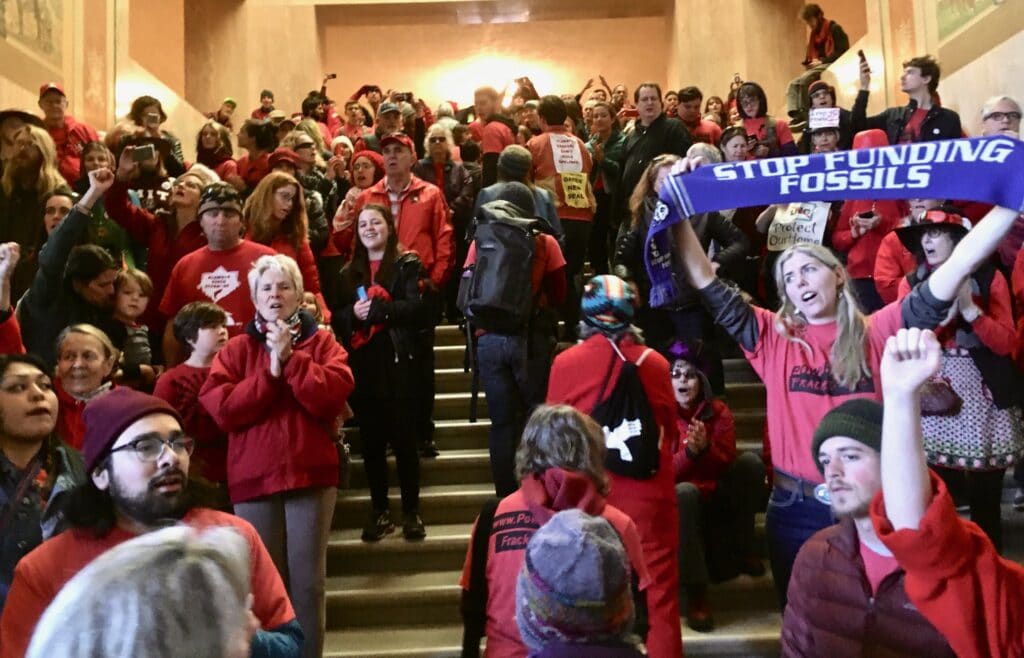 But DeFazio defended Hoyle in an interview with DeSmog.
"She's getting dinged on this Jordan Cove thing. She was the Labor Commissioner. She was looking at it through a labor lens and not through the environmental lens," DeFazio said. "I've talked to her about it. She has gone to the building trades and told them that she is not going to support any more fossil fuel infrastructure but she also is sensitive to the fact that we've got to give them meaningful jobs that pay the kind of wages that they're earning now as plumbers and pipefitters and other trades. And they're still going to endorse her even though she said no fossil fuel infrastructure."
When asked about Hoyle's acceptance of campaign donations from Jordan Cove, DeFazio said, "She regrets that that happened. There were two [donations] a number of years ago. And she's not going to take fossil fuel money. And she is not going to support new fossil fuel infrastructure."
He went on to argue that the talk of Jordan Cove during this primary is an attempt by other candidates "to make it a liability."
"I had one of the most outspoken environmental candidates, Ms. Canning, and she primaried me last time and trashed me on the environment and everything else. A very negative campaign. I didn't spend a penny and she got 15 percent of the vote," DeFazio said. "So, she's going to try to hurt Val. She's using the same tactics she used against me. Very nasty. Not out there talking about what she's going to do, other than she's going to stand on the street corner with a megaphone."
The Canning campaign declined to comment on DeFazio's characterization of the 2020 campaign, but pointed out that he actually spent nearly $900,000 during the primary. Also, Canning noted that she rallied behind DeFazio to support him in the general election, a unifying move for which DeFazio thanked her.
Climate Champion vs. 'Electability'
The divide in Oregon's 4th District mirrors other races around the country, where there is a battle within the Democratic Party over whether to elect progressives who champion climate action or more centrist candidates who, among other things, are neutral or somewhat supportive of the fossil fuel industry. That logic suggests promoting so-called "moderates" is a better electoral strategy.
For instance, currently there is a heated primary in Texas' 28th district, where Jessica Cisneros, a young progressive, is challenging one of the biggest allies the oil and gas industry has in the Democratic Party, Rep. Henry Cuellar (D-TX). Cisneros nearly unseated him in the 2020 cycle, and the upcoming March 1 primary is a rematch. This time, Cuellar is under a cloud of suspicion after his home was raided by the FBI in January. Details remain sparse, but the raid appears to be part of a federal grand jury probe into companies and advocacy organizations with ties to Azerbaijan. Meanwhile, national progressives are rallying around Cisneros.
In the Oregon race, the battle lines are perhaps a bit less stark, but the underlying dynamics are similar. The corporate-backed New Democrat Coalition, which takes donations from Wall Street banks and private equity firms, as well as oil companies, including BP and Chevron, is throwing its support behind Hoyle. Climate activists are backing Canning.
"[Canning has] been a leader in this movement for decades. And we trust her to fight for us in the halls of Congress," Aeron Lerch, an activist with Sunrise Eugene, a climate justice organization, told DeSmog. "Val Hoyle took thousands of dollars from the fossil fuel corporation behind Jordan Cove. And that shows where her loyalties are. We need someone who has been consistent on this issue."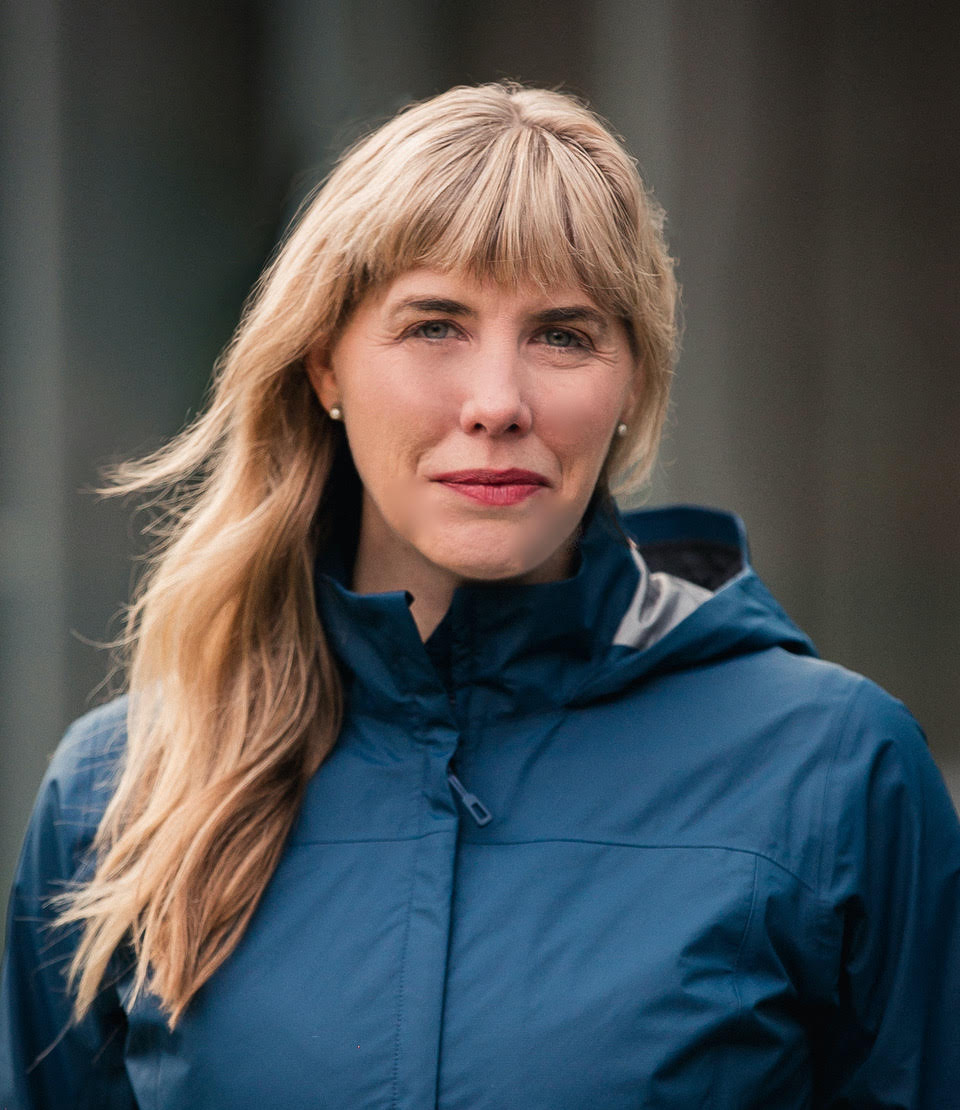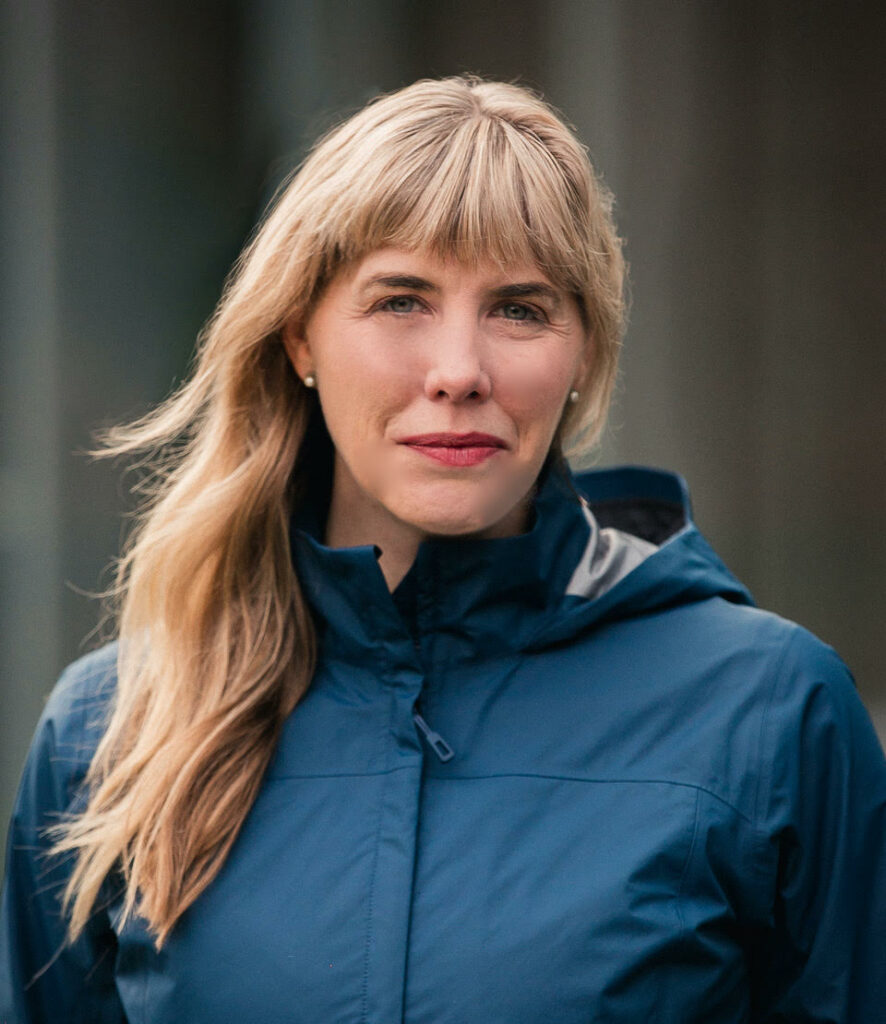 "The question for the 4th District is what kind of freshwoman do you want to send to Congress? Who you ally with, and caucus with, and are backed by in this election, tells you a lot about where you're going to land when the going gets tough inside the building," Canning told DeSmog. "I signed the No Fossil Fuel Money Pledge. I have the backing of the Sunrise movement. I'm going to be caucusing with the Congressional Progressive Caucus, no question. I'm pretty clear about that."
When speaking with DeSmog about why he endorsed Hoyle, DeFazio immediately turned to the "electability" argument. "We need someone who can win. Val has been elected in a purple state legislative district," he said. "I don't want Alex Skarlatos to win the race. He's a climate denier. He's a Trump acolyte," he added, referring to the presumed Republican candidate. DeFazio also disputed the notion that the seat is in safe Democratic hands.
But Canning pointed to the recent redistricting process, which made the 4th District more Democratic than it was before, saying that this change undercuts the importance of the "electability" argument. Nevertheless, she said that in a tough mid-term election when Democratic enthusiasm is down, the most electable candidate is the one who can fire up voters.
"We beat Jordan Cove. This is the district that built a movement from the bottom up, out of nothing, with no support from the political establishment, and beat back a $15 billion fossil fuel company," Canning said. "People haven't forgotten about who was on our side when the going was pretty tough."