I live in South Louisiana on the front lines of the climate crisis and cover the fossil fuel industry and impacts related to the warming planet, so facing gaslighting is a regular occurrence for me.
So it resonated with me that Merriam-Webster dictionary chose "gaslighting" as the word of the year. This year saw a 1,740 percent increase in lookups for gaslighting, according to a post by the dictionary company, which defines gaslighting as "the act or practice of grossly misleading someone especially for one's own advantage." I would add to that, that gaslighting is a driver of disorientation and mistrust, and a common practice used by the fossil fuel industry — one that DeSmog is committed to countering by drawing connections to those funding misinformation.
"Gaslighting is a fitting choice," Ivor Van Heerden, former deputy director of the Louisiana State University Hurricane Center, concurred during a recent call.
Heerden is now a consultant specializing in environmental and coastal issues who analyzes recently approved permits for fossil fuel industry projects slated to be built in Louisiana, on behalf of his clients who are challenging the permits. He described the flaws he has found in multiple permits as glaring and plentiful, and views their approvals as a form of gaslighting by regulators.
"At best the permits minimize coastal erosion and gloss over storm surge and flood risks in relation to climate change," he said. "Real science isn't being used to guide their decisions."
Heerden was hired by three Louisiana-based environmental groups — The Deep South Center for Environmental Justice (DSCEJ), Sierra Club, and Healthy Gulf — that are suing the Louisiana Department of Natural Resources for exempting Venture Global LNG from needing a coastal use permit to build a liquefied natural gas (LNG) terminal. Heerden recently filed an affidavit in conjunction with the case that alleges design flaws in the project's proposed storm wall, which could lead to a levee failure. It also alleges that any major hurricane poses a risk of contaminants escaping from the proposed terminal.
Louisiana's approach to tackling the climate crisis is steeped in cognitive dissonance. In 2020, Governor John Bel Edwards (D) joined the international Race to Zero Campaign, which aims to reach net zero carbon emissions around the world by 2050. This is despite Edwards's continued support for numerous carbon emitting projects, including proposed LNG facilities and Formosa's proposed petrochemical complex in St. James Parish, even after a judge revoked air quality permits issued by the state.
The landscape in South Louisiana around the holidays is ripe with juxtapositions that mirror the state's approach to dealing with the climate crisis. Giant inflatable Christmas decorations, including polar bears and penguins wearing Christmas hats, grace yards — some of which still have tell-tale signs of damage from extreme weather events. Earlier this month, displays of Santas on sleds being pulled by alligators were often enveloped in fog, due to the abnormally warm temperatures that were replaced with a cold front that spurred tornados.
This year's headlines often featured newly proposed fossil fuel projects, or news of facilities as they went on line, like Exxon's new polypropylene unit in Baton Rouge that doubles the existing plant's capacity. Juxtaposed against that were stories of home insurance companies failing and or leaving the state as climate risks mount, and skyrocketing rates for homeowners wanting or needing to carry coverage required to get or keep home mortgages.
On numerous occasions while covering public permit hearings this year for DeSmog, I recorded instances of industry representatives, the politicians they funded, and environmental regulators gaslighting opponents of the industry's expansion.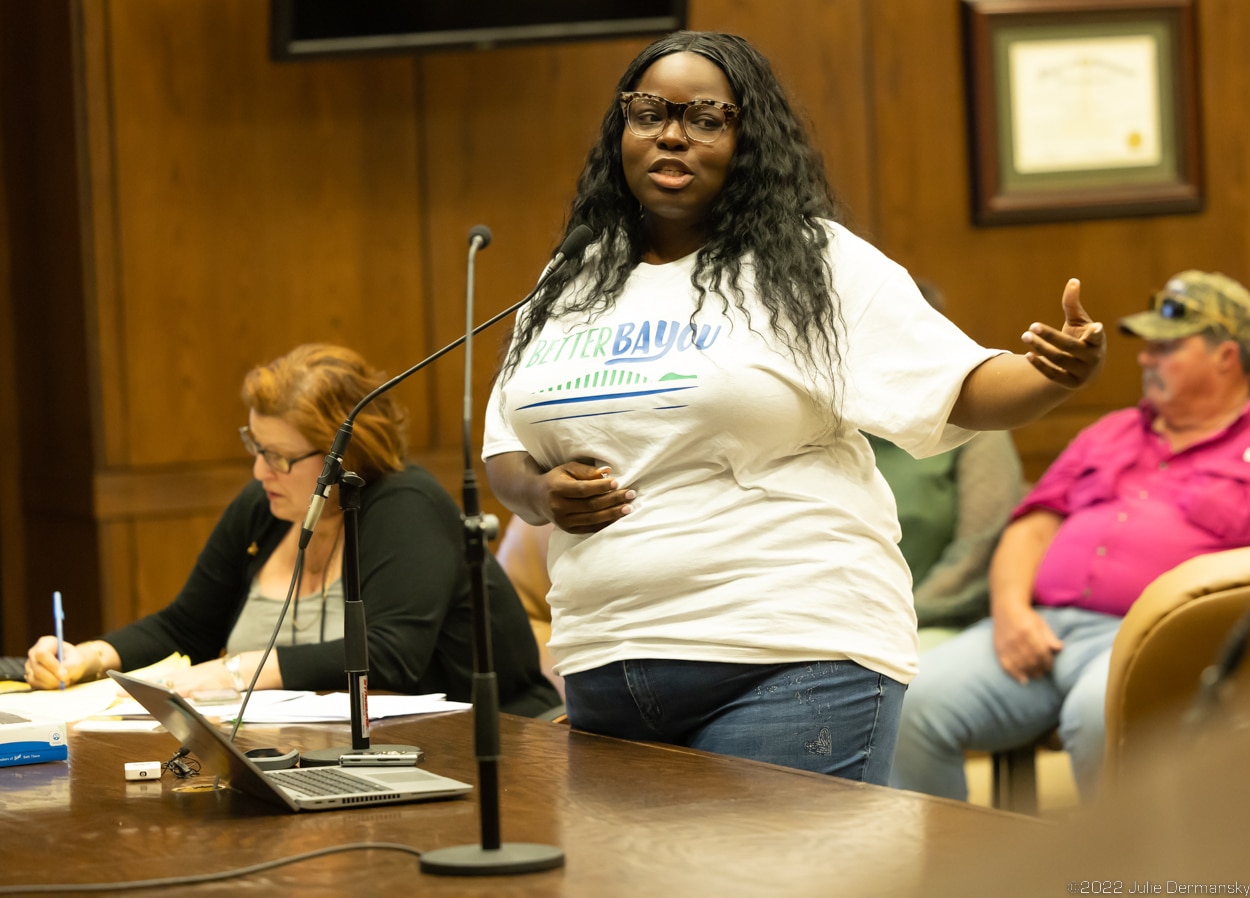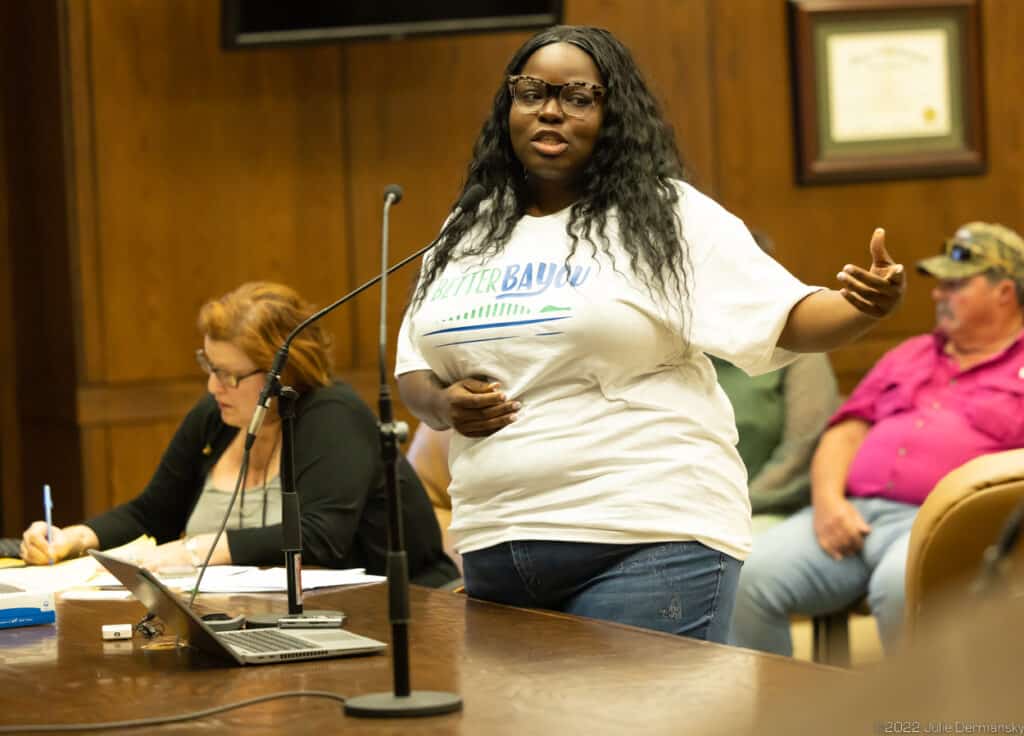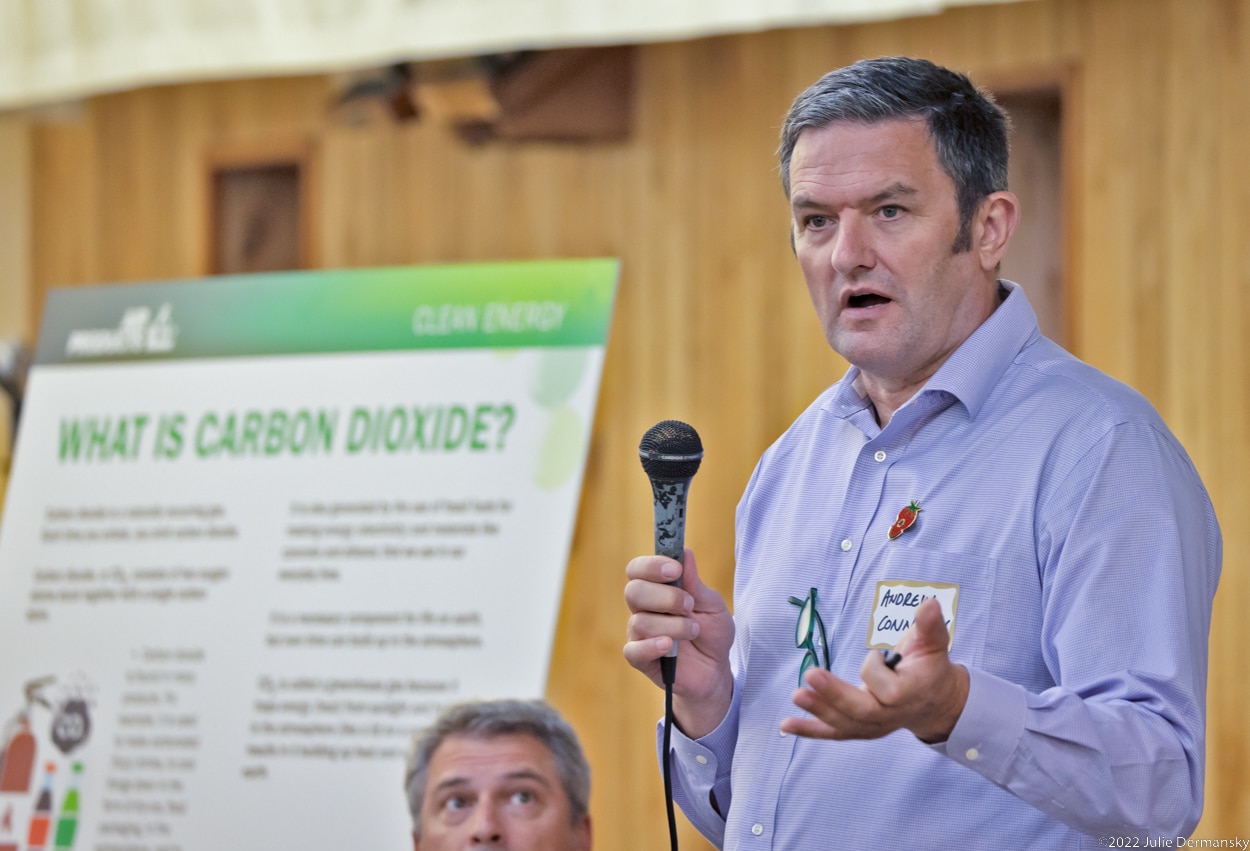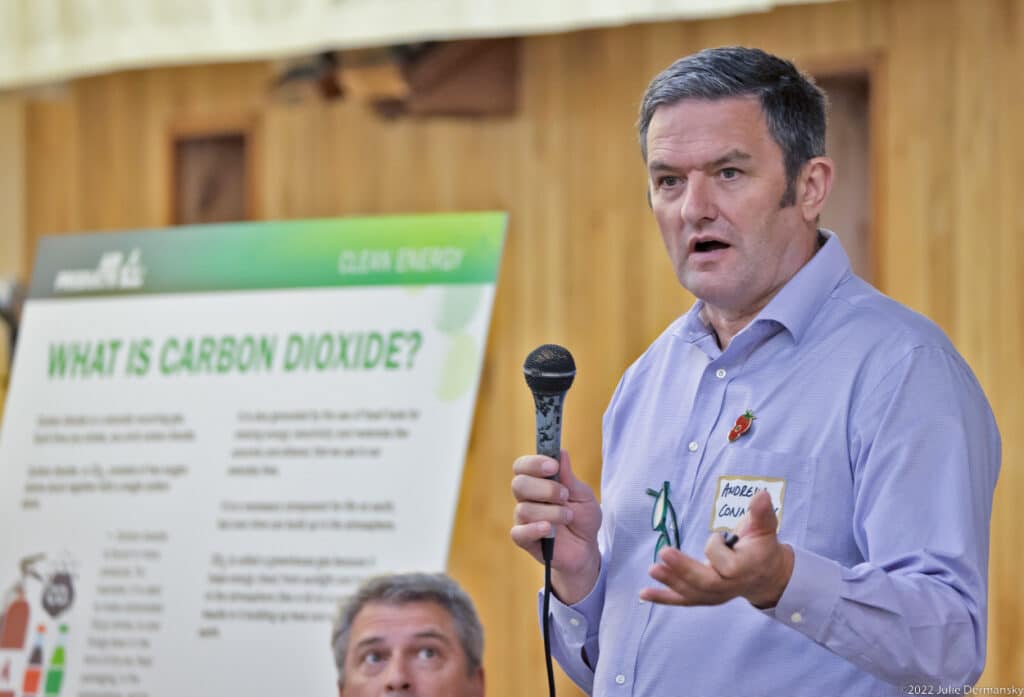 For example on October 20, at the St. John the Baptist Parish council meeting in LaPlace, a suburb of New Orleans, Andrew Connolly, the vice president and general manager of Air Products, a supplier of industrial gases, equated the CO2 it plans to capture from a proposed "blue hydrogen clean energy plant" in Ascension Parish and inject under Lake Maurepas, to the CO2 in beer and soft drinks.
Connolly and other Air Products representatives downplaying any risks of the company's proposed project reminded me of the 1944 film Gaslight about a man who attempts to make his wife believe that she is going insane by getting her to doubt her own perceptions.
Jane Patton, a campaign manager for the Center for International Environmental Law, told me on a recent call that comparing the CO2 Air Products plans to capture and inject to beer is a typical example of how the fossil industry gaslights those questioning the safety of carbon capture and storage (CCS) projects.
"Gaslighting the public about this project has been persistent since it was first announced," she explained, pointing out that the company and the governor hail the project as a clean energy blue hydrogen facility when it is an ammonia production facility — a fertilizer plant.
"They want to keep saying blue hydrogen, because hydrogen gets this rap for being a clean burning fuel. But what they are building is an ammonia production facility, and hydrogen is required for ammonia production," Patton said.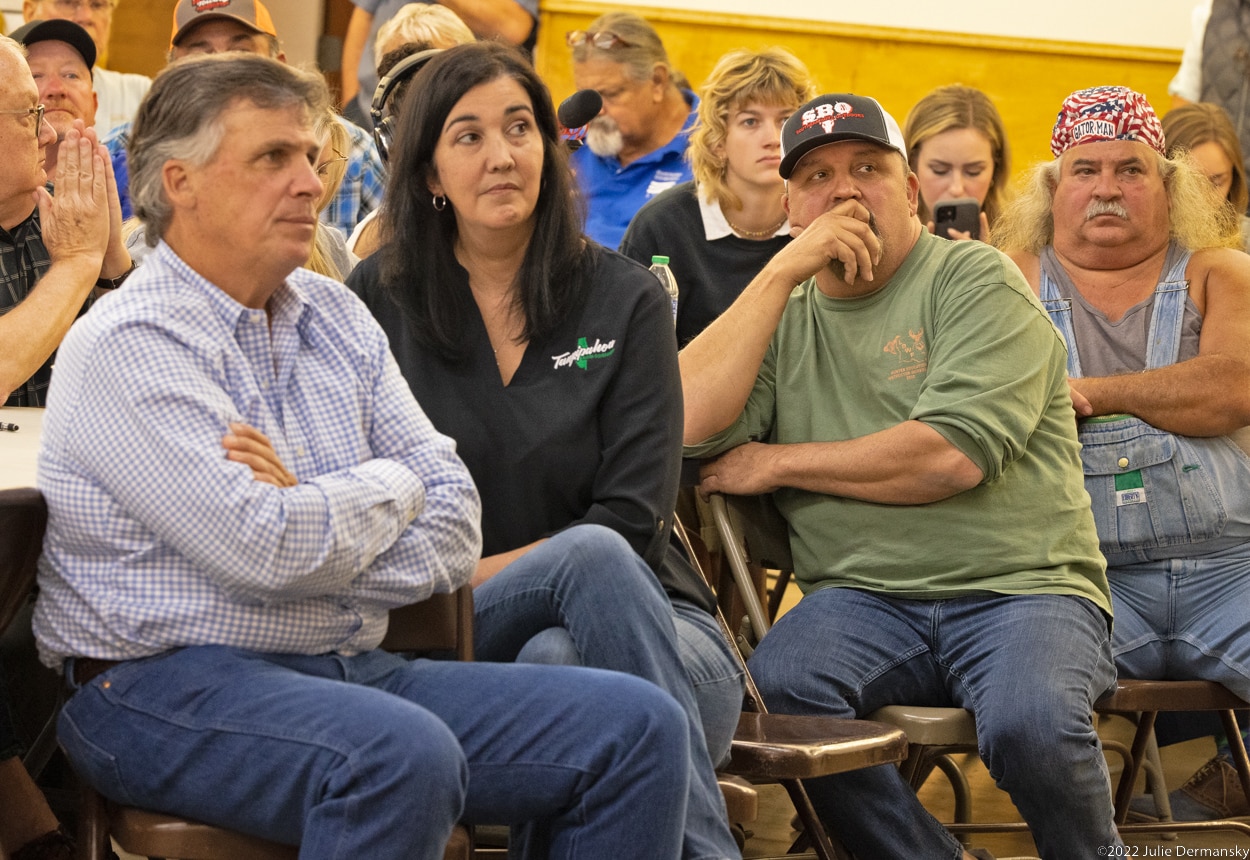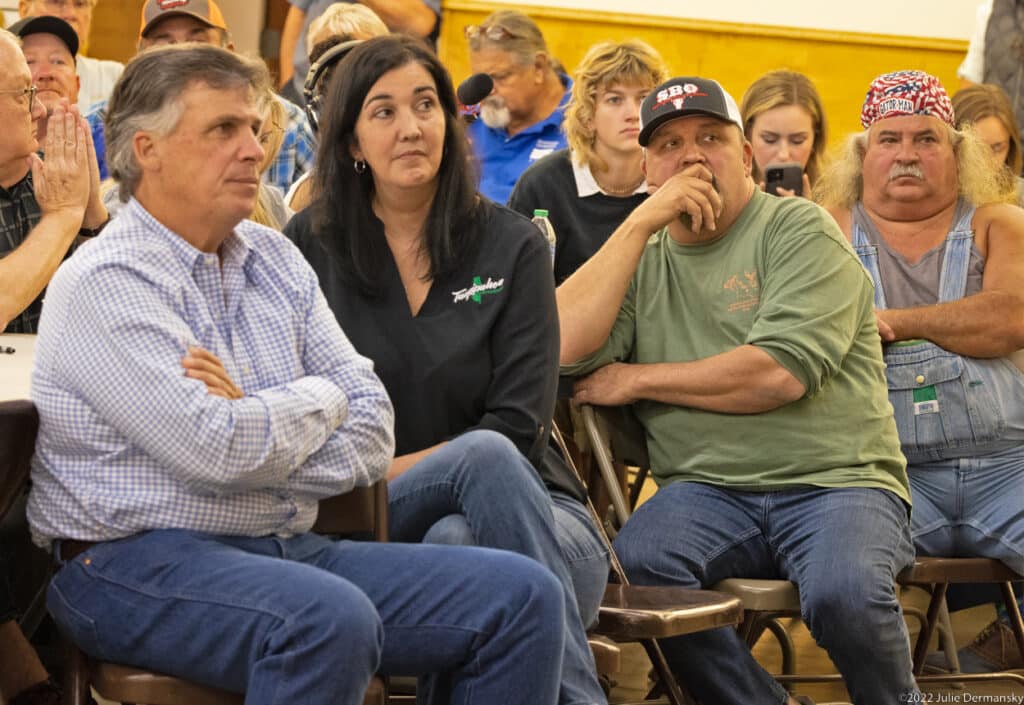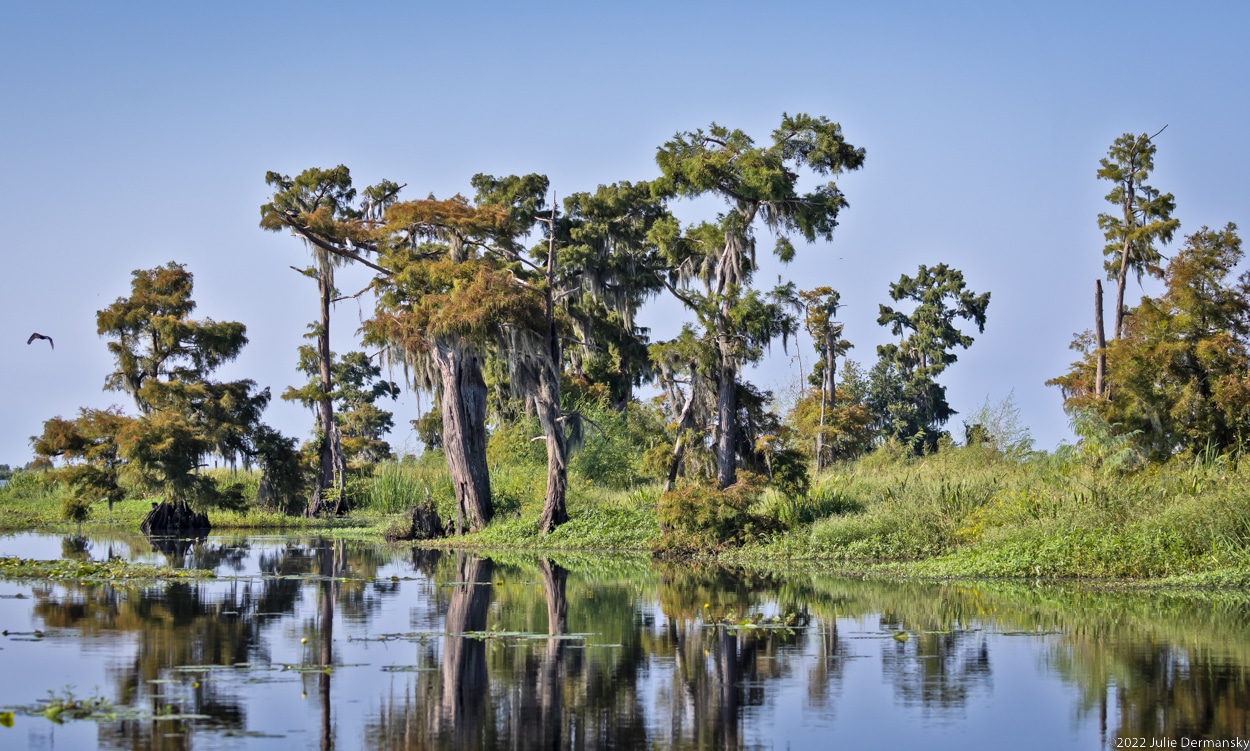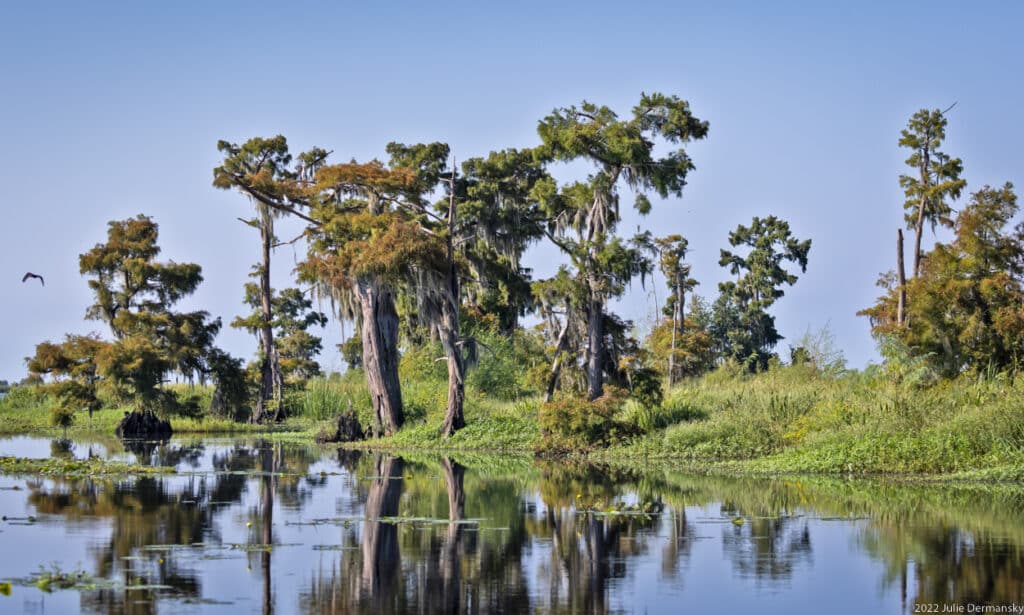 Persistent gaslighting by many of Louisiana's politicians wasn't restricted to the climate crisis during 2022. The frontrunner in the upcoming governor's race, Jeff Landry, the current attorney general and a staunch supporter of the fossil fuel industry, inserted himself into escalating library controversies by creating a tip line to report library books that residents think are inappropriate, so as to stop the "taxpayer-subsided sexualization of children." Citizens' For A New Louisiana, a group that purports to offer "sound public policy insights" that reflect conservative values and promote transparency in local government, is spearheading the controversy by calling for a growing number of books, mostly related to the LGBTQ community, to be banned from public libraries across the state.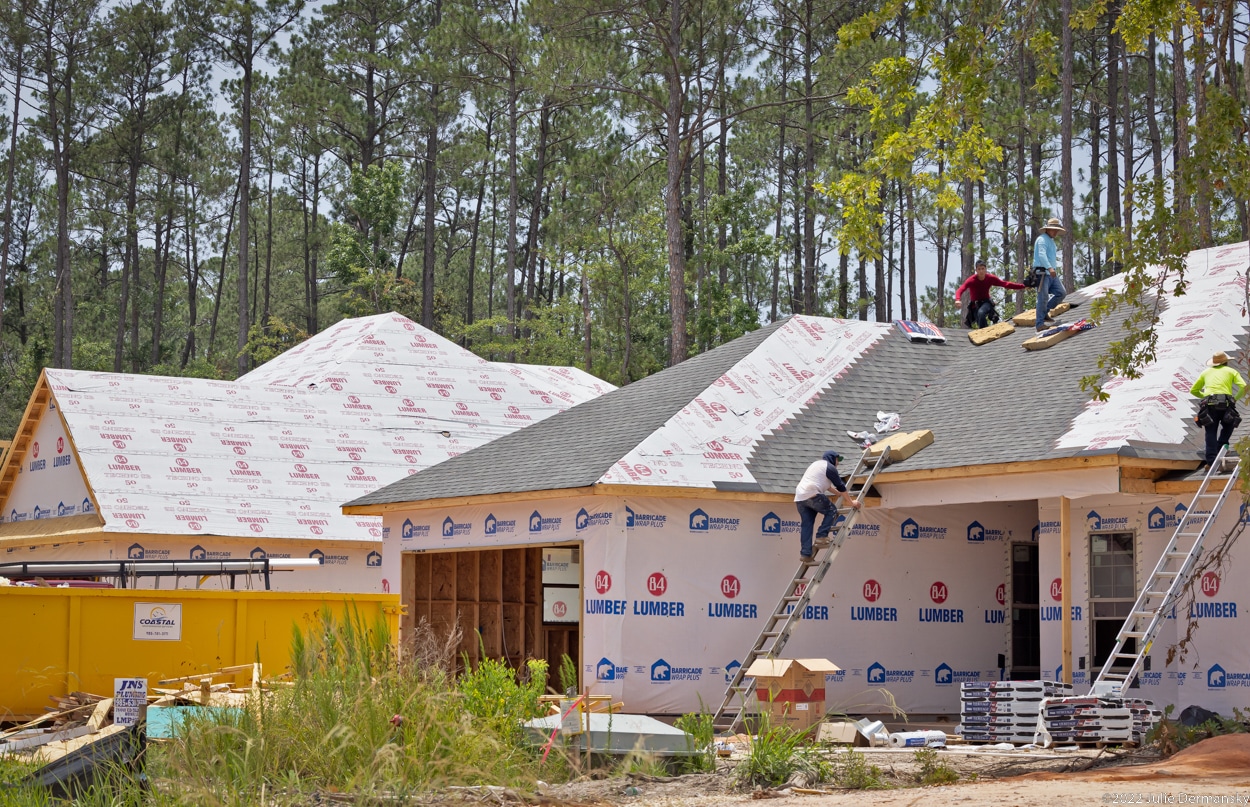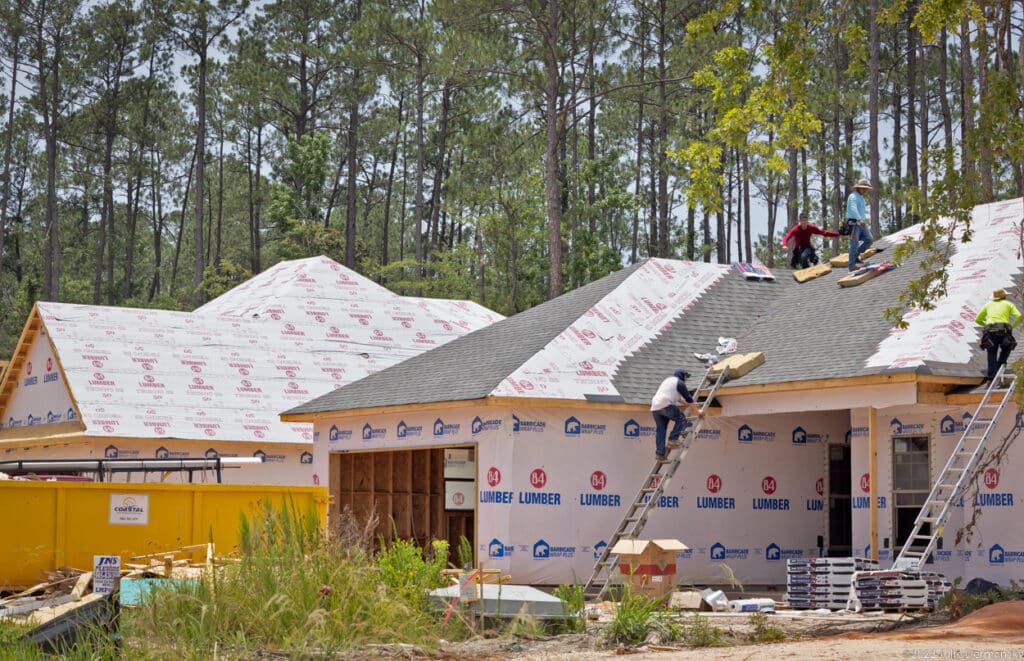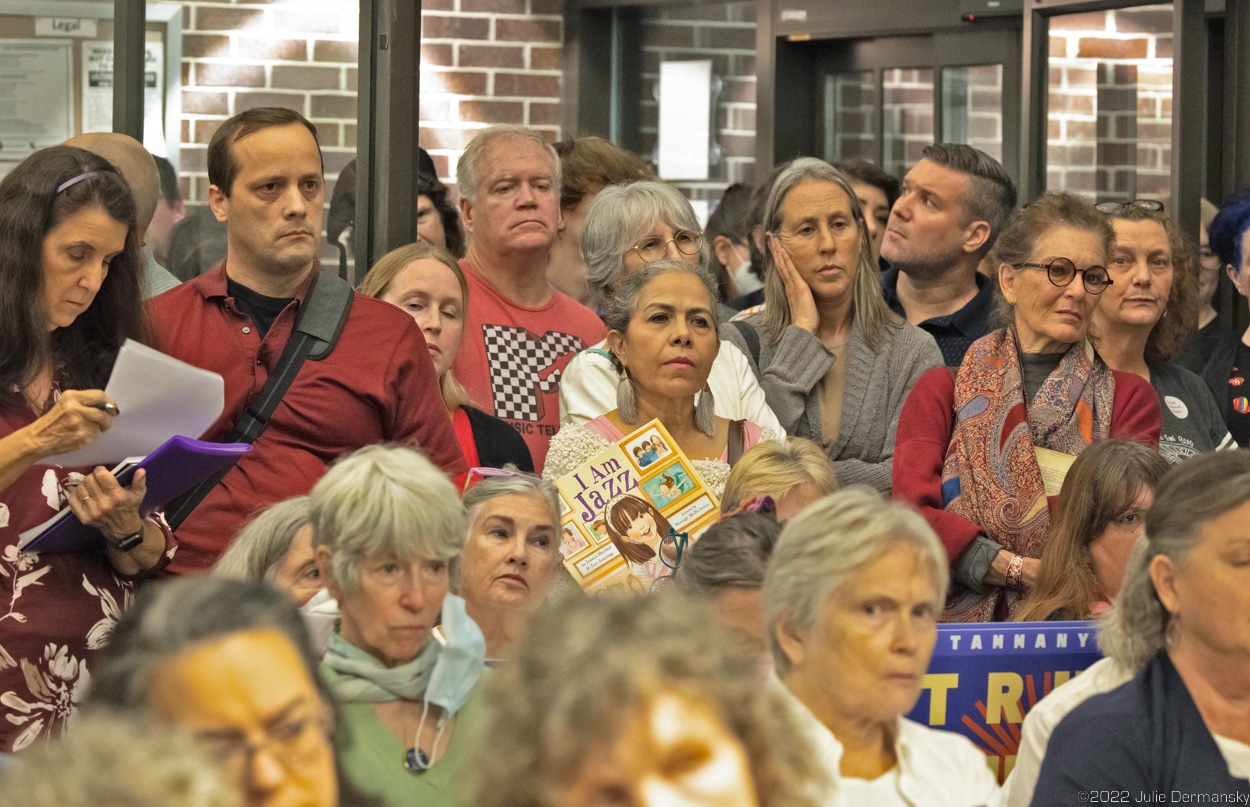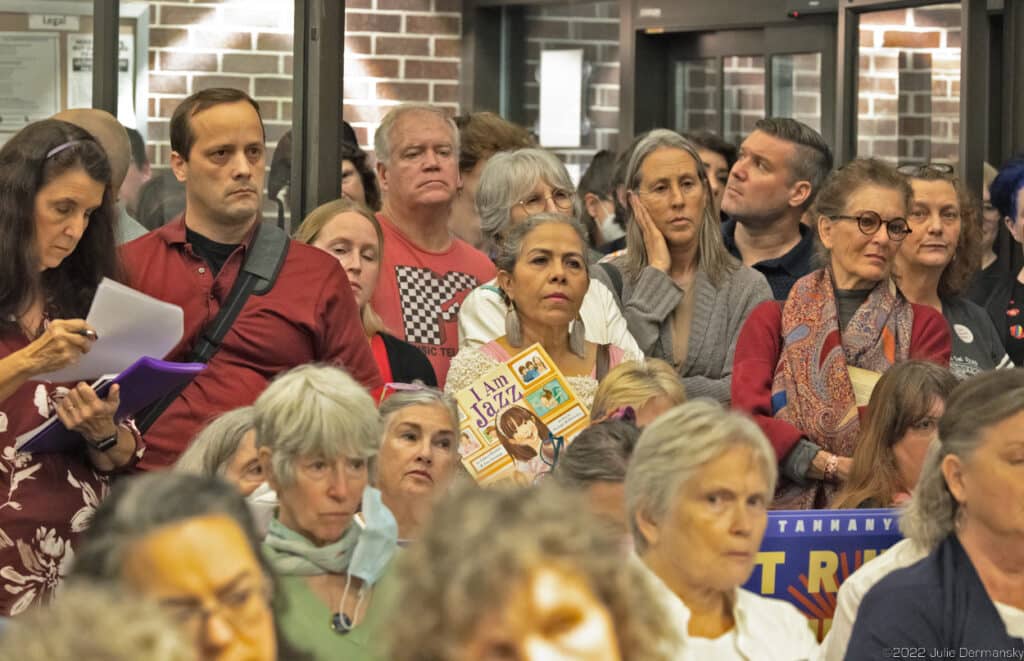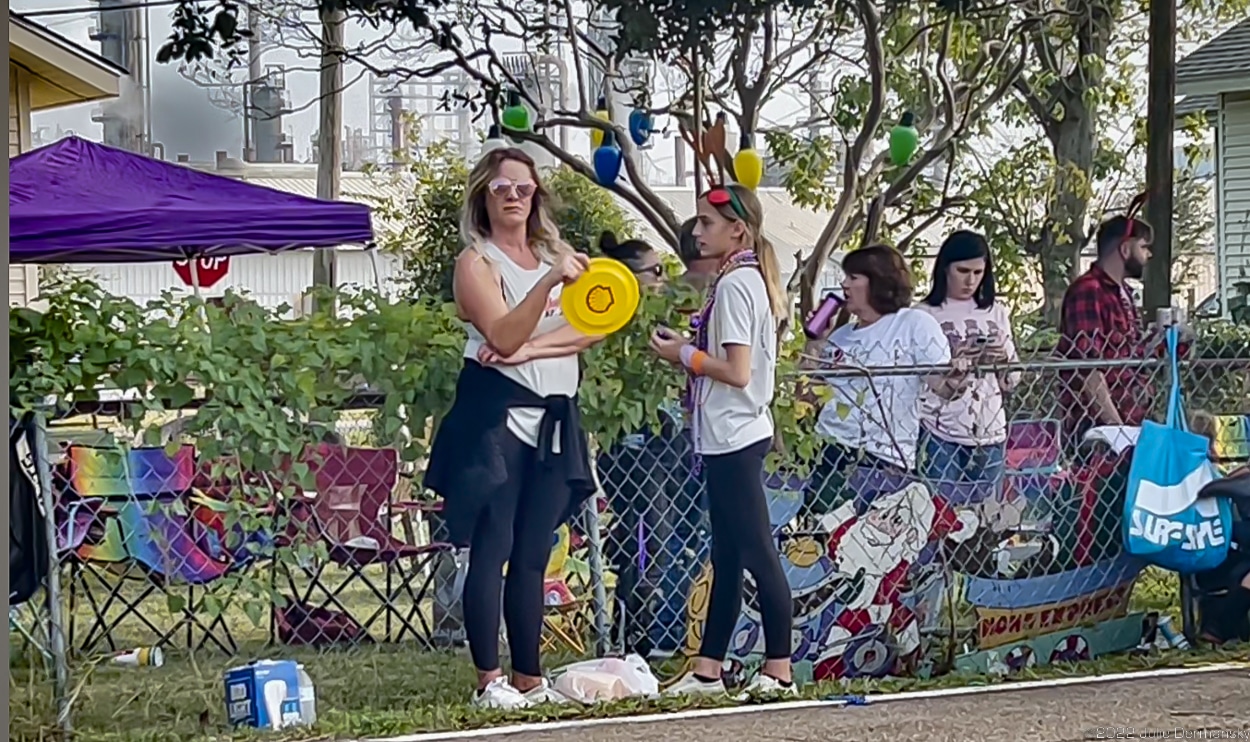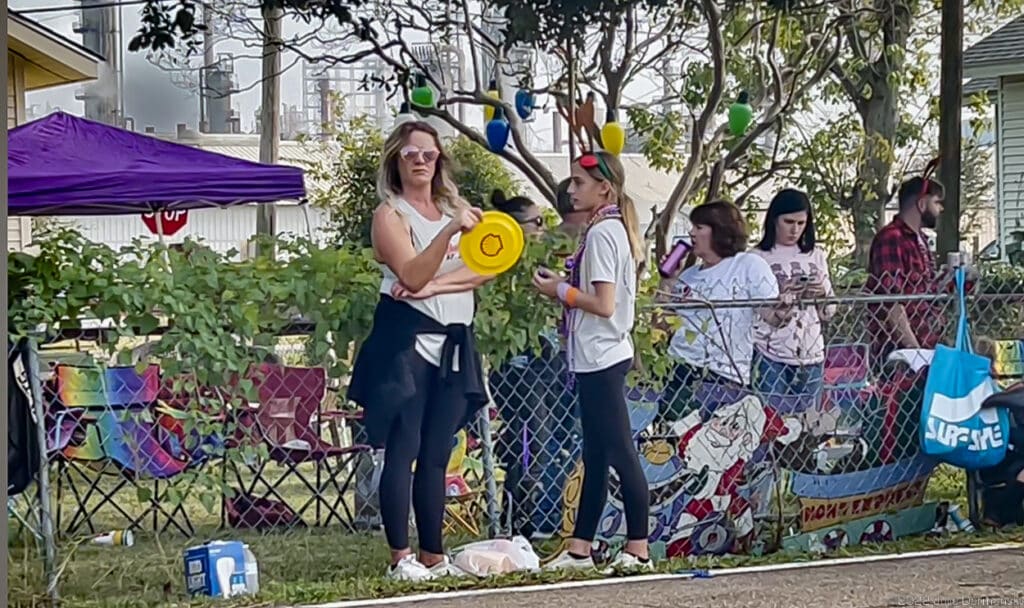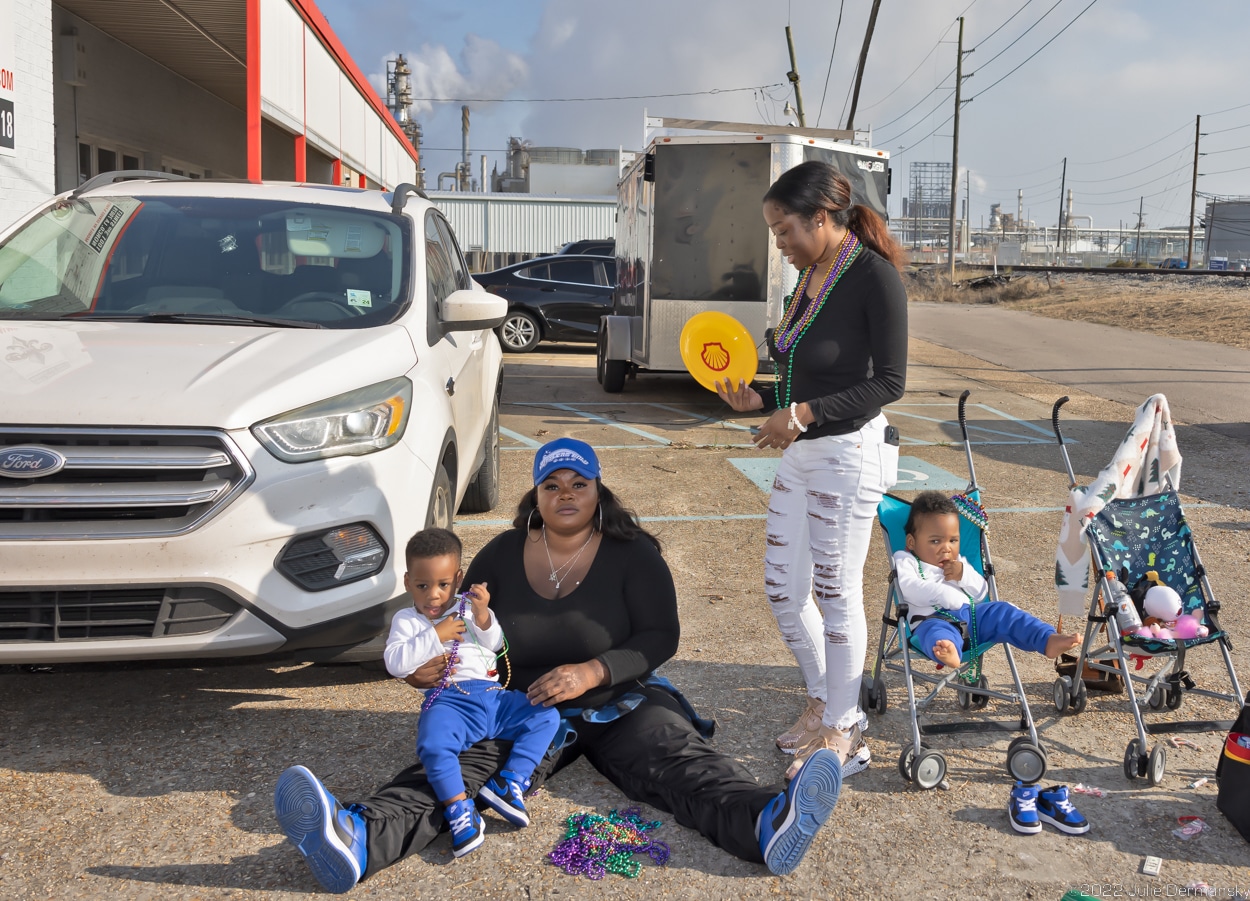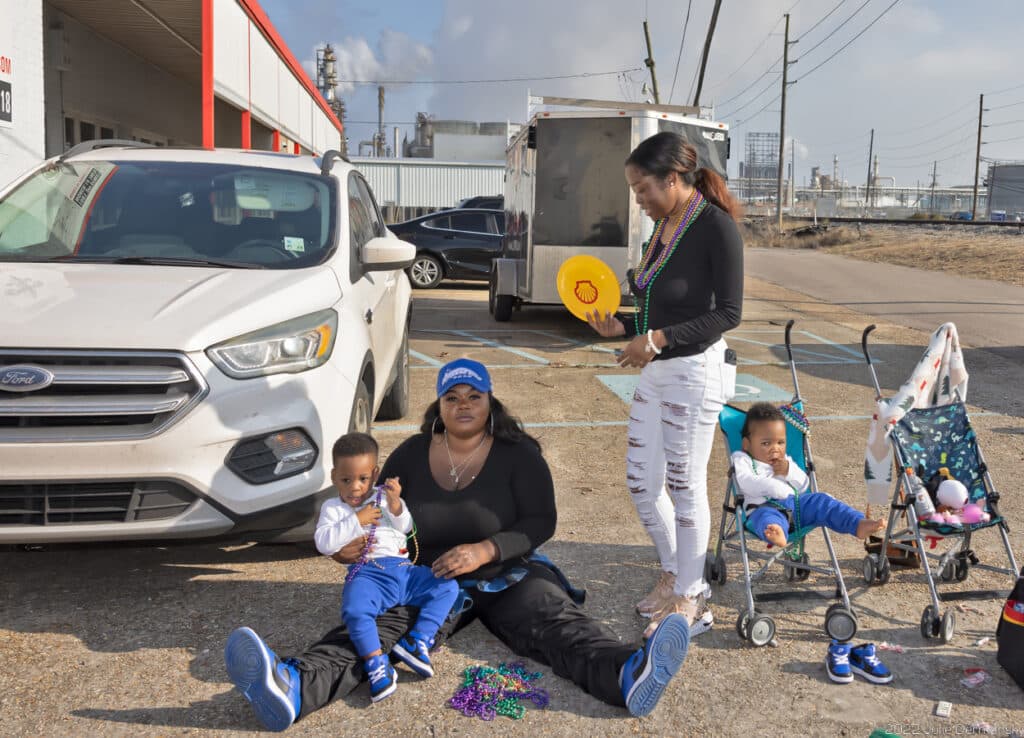 After a two-year hiatus, due first to the pandemic and then to Hurricane Ida's aftermath, Norco's Christmas parade rolled again. In Norco, a hub for petrochemical plants and refineries just outside of New Orleans, people lined the streets along the city's Christmas parade route on December 4. Riders on numerous floats tossed plastic Mardi Gras beads made in China, stuffed animals, and other plastic trinkets. A float representing Shell's Norco Manufacturing facility gave out plastic frisbees made in the United States that many along the parade route used as fans, as temperatures rose into the 80s.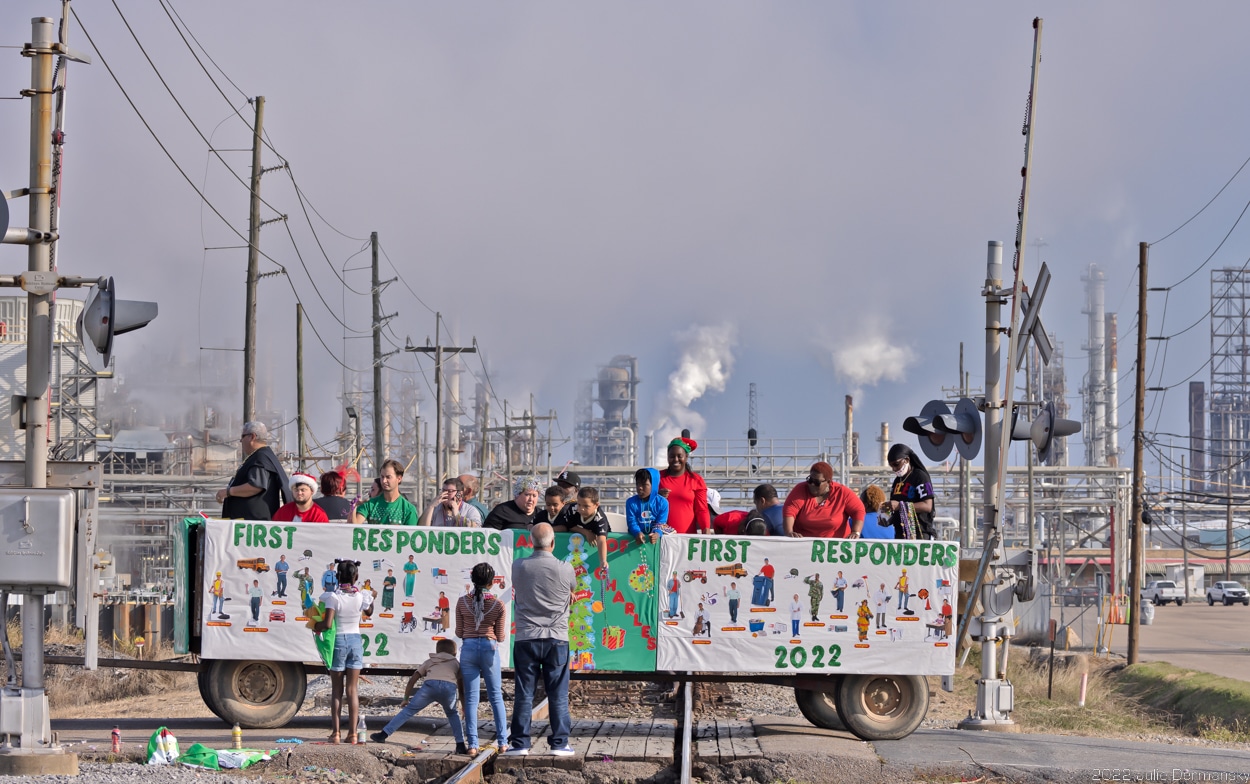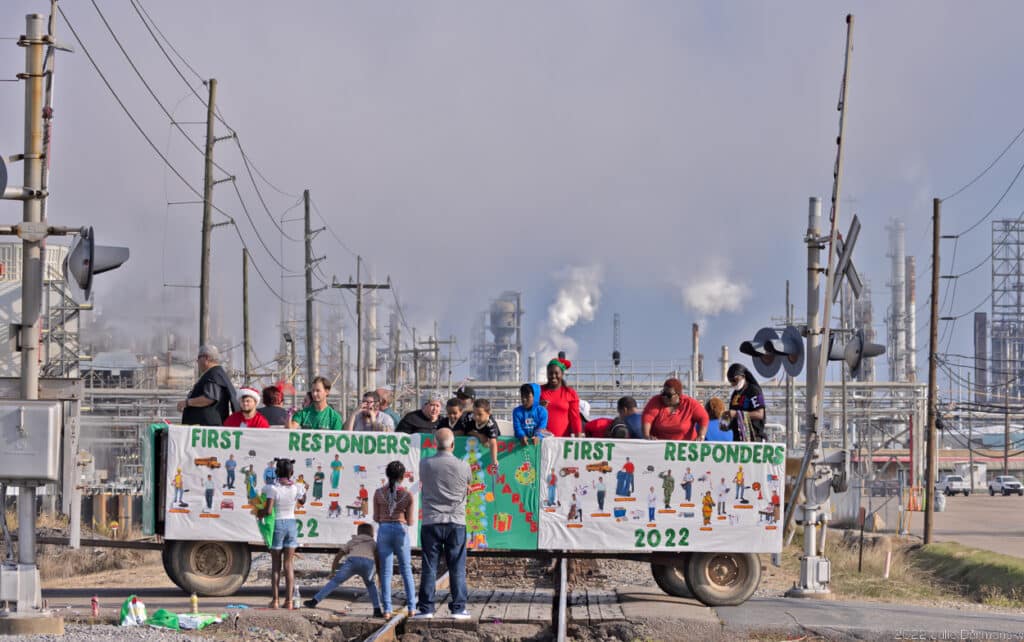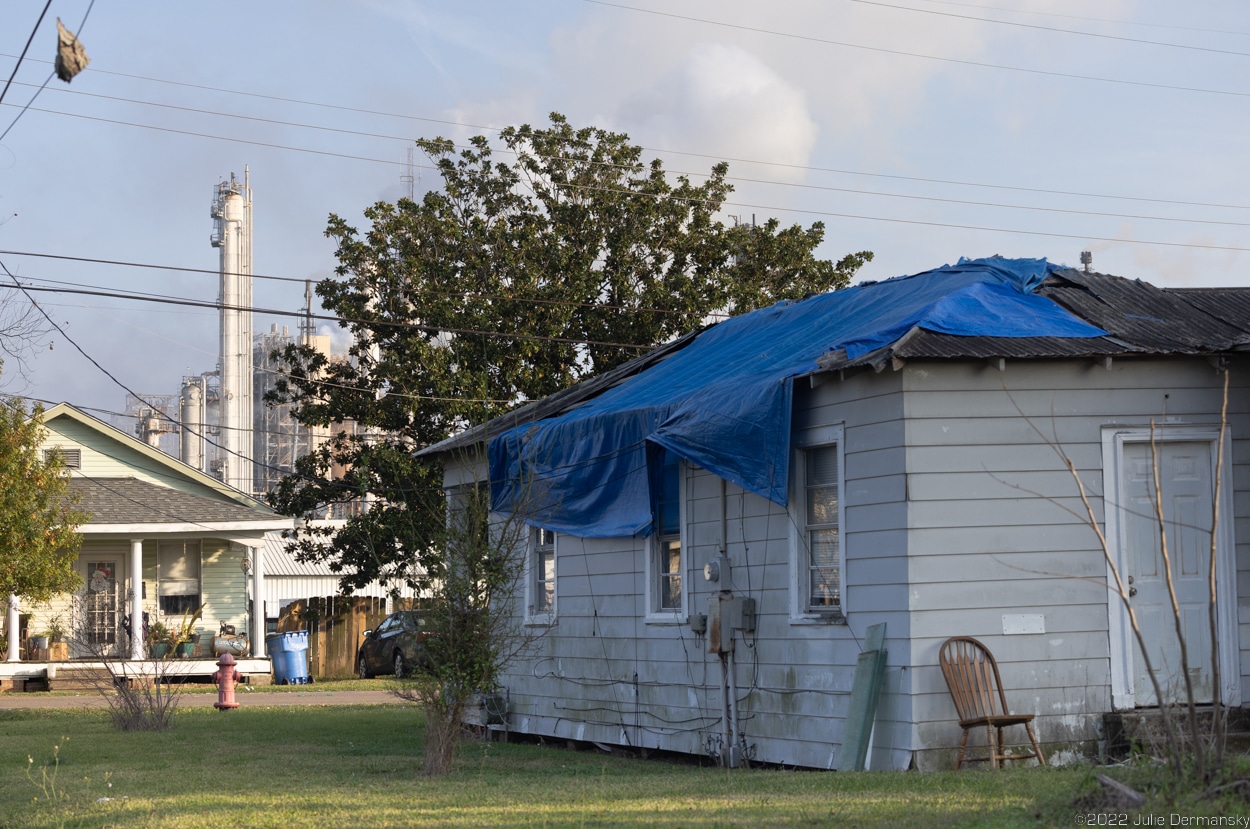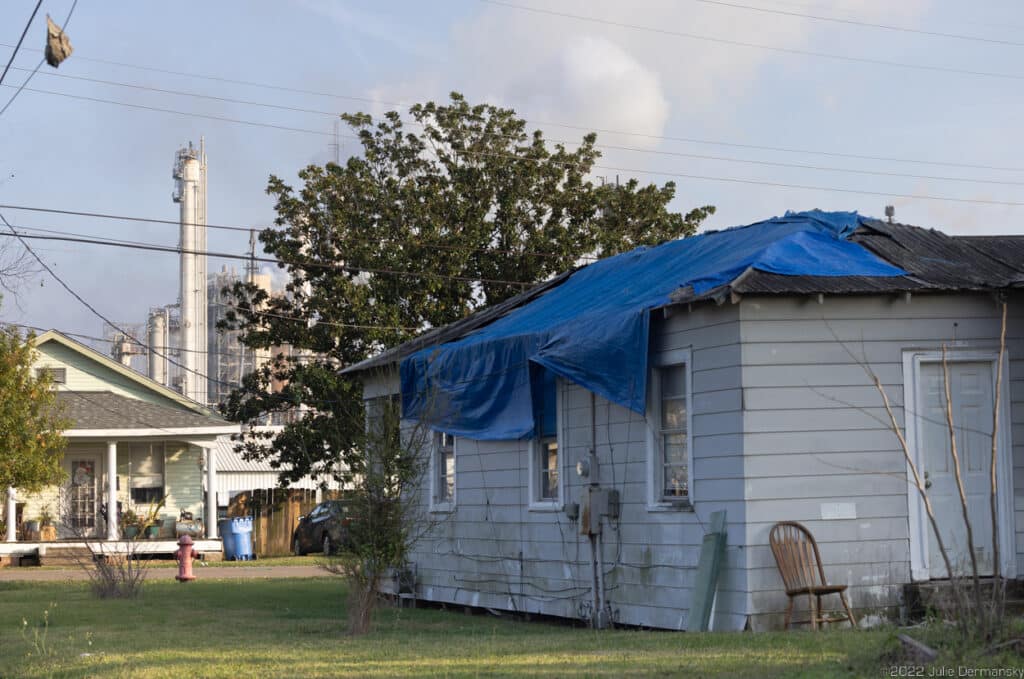 From the New Orleans area to the Sabine Pass at the state line with Texas, blue tarps on roofs are plentiful, visual reminders of the costly damage left by Hurricane Ida and the multiple record-breaking storms in 2021. Despite these storms, which scientists say are worsened by climate change, South Louisiana is teeming with activity from the expansion of LNG export facilities and petrochemical plants. Some of the new facilities are being built right on the Gulf Coast, despite warnings of the quickening pace of sea level rise due to warming temperatures, and many more are in the permitting process. It feels like we aren't in a climate crisis.
Living with the aftermath of an extreme weather event is personal for me — and is another front on which I've experienced gaslighting this year. My year started with pushing back against being gaslit by my former homeowners' insurance company.
I was offered $1,200 to repair my wind-damaged roof in order to replace a few shingles that came off when Hurricane Ida hit. The insurance agent who came to my house to assess the damage Ida did to my roof opted against climbing on it to inspect it, relying instead on footage he shot with a drone.
I later learned this is an inadequate way to determine the extent of damage to a roof after a storm like Ida. In some cases, it is possible to lose a few shingles without a roof needing to be replaced. But in instances where a home is exposed to sustained high winds for hours, like mine was, it is highly likely that even if a roof only loses a handful of shingles, most of that roof's shingles were likely lifted a bit and loosened, leaving it in a weakened state and in need of being replaced. This turned out to be the case for my roof — and had I not challenged the initial settlement offer of $1,200, I would have gotten only a tiny fraction of what my policy entitled me to.
The roofing companies that I got price quotes from to repair my roof all told me they felt I needed a roof replacement, not a repair job — and though they all believed the damage done by Ida rendered my roof a total loss, none encouraged me to fight to get the compensation. I was told of instances where homeowners with roofs that lost more shingles than mine were consistently denied claims for full roof replacements, and that fighting my insurance company would be futile.
But just before the company I selected to replace my roof started the job, they agreed to climb on the roof and document the damage. With that documentation, I was able to convince UPC, my carrier at the time, to award me the full replacement cost.
My experience made me wonder how many other homeowners settled for claims that were far lower than what they were entitled to. Without oversight to require insurance companies to do more than have an inspector launch a drone to determine a homeowner's roof damage, those companies can readily gaslight storm victims about the extent of the damage to their homes — leading them to accept inadequate payouts, like I was ready to do.
By December 6, news I was following closely about the collapsing home insurance market in Louisiana became personal: UPC, which claims it provides peace of mind you can count on, joined numerous other companies and pulled its coverage out of Louisiana, causing me and 33,000 others to seek coverage elsewhere.
Although the 2022 hurricane season had little impact on Louisiana, this year many insurance companies pulled out of the state, and prices for policies offered by some of the companies that remain more than doubled. Some policies also dropped coverage for wind and hail damage, in line with the growing risk of storms intensified by climate change. Despite that, new housing developments — like new fossil fuel industry projects — keep springing up in areas considered by FEMA to be at risk for flooding. Those developments undoubtedly will create an even greater flooding risk by compounding existing drainage issues that plague many homeowners in areas facing continued subsidence.