New research for the first time links wildfire risks and impacts in western North America to carbon emissions traceable to the world's largest fossil fuel and cement companies. The analysis has important implications for corporate climate accountability and may help bolster litigation aimed at holding fossil fuel producers liable for climate-related damages, the researchers say.
According to the study led by researchers at the Union of Concerned Scientists, more than a third of the total area burned by forest fires in the western United States and southwestern Canada since 1986 is attributable to the "Carbon Majors" — a term representing the 88 largest fossil fuel and cement companies that collectively have contributed a majority of the carbon emissions warming the planet.
These companies' emissions also account for nearly half of the long-term rise in a metric of atmospheric drying that elevates severe fire risk, the new research, published Tuesday in the peer-reviewed journal Environmental Research Letters, shows. The findings offer new insight into corporate actors' responsibility for the climate impact of worsening wildfires and strengthen the rapidly growing scientific field known as attribution science, which quantifies the influence of climate change on extreme weather events and connects pollution sources to observed climate impacts.
"This study represents a significant breakthrough in attribution science — directly linking wildfire destruction in a specific region to the largest global carbon producers," said Carly Phillips, report co-author and research scientist at Union of Concerned Scientists. "This research builds on over a decade of science tracing heat-trapping emissions and impacts on a global scale to particular fossil fuel operations."
That type of research, known as source attribution, links climate phenomena or trends, such as rising sea levels or temperatures, to specific sectors, players, or activities responsible for carbon emissions. The new analysis is not only the first to connect emissions from the carbon majors to wildfire conditions and burned area, but also the first to "link regional changes in climate to emissions from major carbon producers," explained Delta Merner, study co-author and lead scientist at the Science Hub for Climate Litigation at Union of Concerned Scientists.
This new regional scale "is particularly relevant to local climate litigation that we are seeing in the U.S.," Merner told DeSmog. "The study provides clear and compelling evidence of how emissions from the fossil fuel industry worsen wildfires."
Previous studies have quantified the share of increasing average temperatures, rising sea levels, and ocean acidification attributable to major industrial emitters. That research demonstrates that the carbon majors contributed to more than 40 percent of global temperature rise, more than 25 percent of sea level rise, and over 50 percent of ocean acidification between 1880 and the 2010s. This latest study extends that analysis to the realm of wildfires.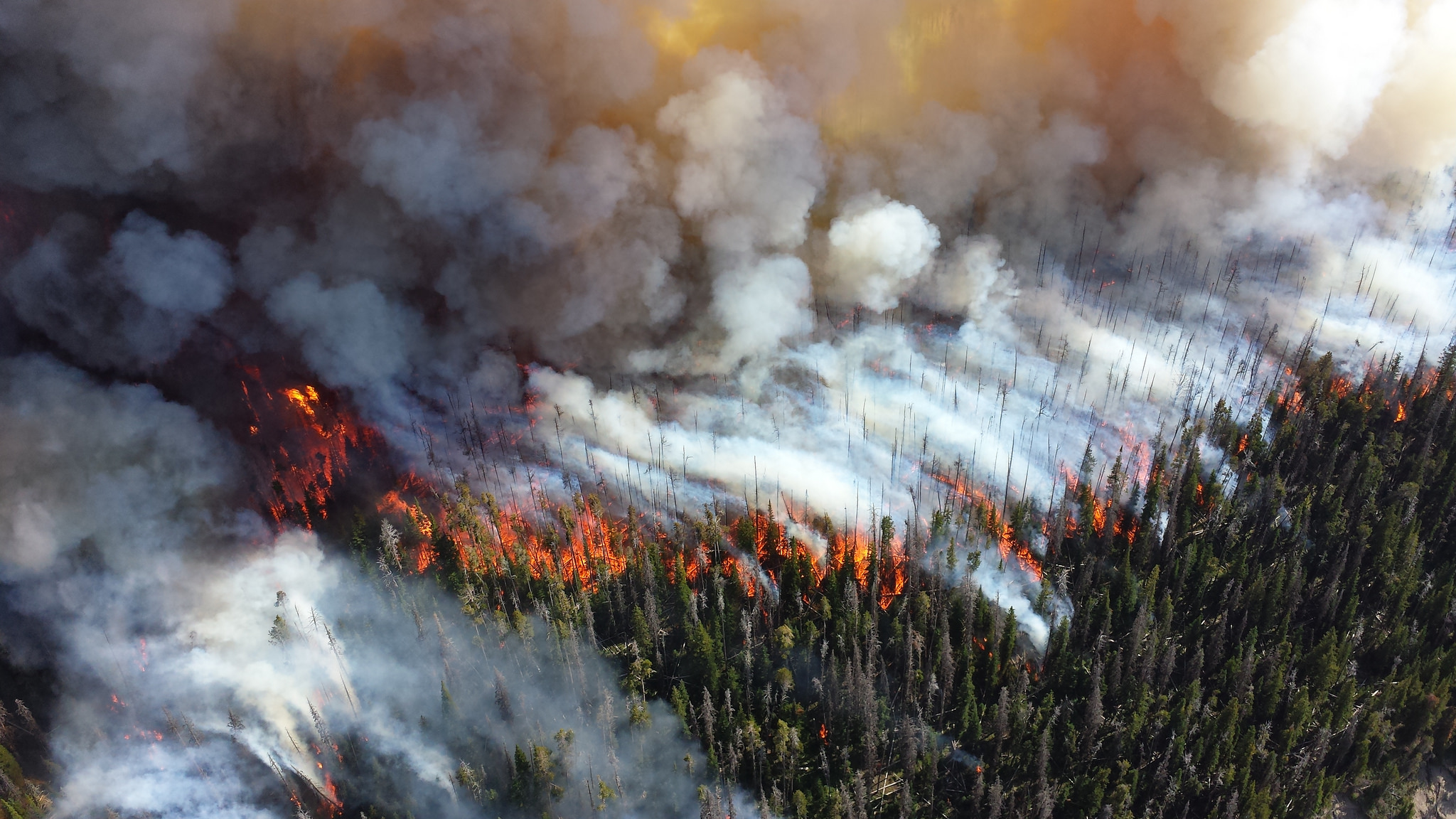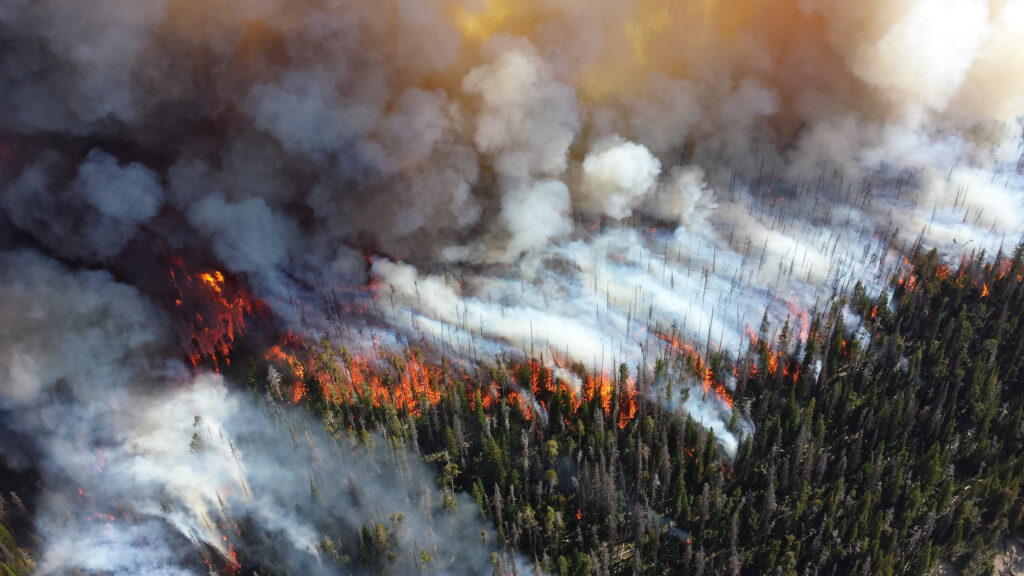 According to Philip Higuera, a fire ecologist at the University of Montana, it is a "strong study, with clear and important implications."
"The major contribution of this work is to connect all of the dots from specific sources of human-related carbon emissions to recent increases in forest fire activity, across a large region of western North America. Most of the links have been well known for a long time, but this is the first time all the dots have been connected, quantitatively," said Higuera. He added that this research "enables conversations — legal, moral, ethical — on who bears responsibility for global warming impacts, and specifically risks and impacts from wildfire activity."
In this study, Phillips, Merner, and their colleagues found that the emissions from carbon majors are behind 37 percent of the 53 million acres burned by wildfires in western North America in recent decades. Additionally, emissions from these top 88 fossil fuel and cement companies are upping the drying power of the atmosphere, a measure called vapor pressure deficit, which indicates the atmosphere's ability to dry out vegetation. This study linked nearly half the rise in this measure between 1901 and 2021 to the carbon majors.
"It's that drying of the vegetation that's really important when it comes to fire because all that vegetation becomes fuel for the fire. When [vapor pressure deficit] goes up, vegetation dries out, becomes more flammable, and you start to see bigger fires," explained Kristina Dahl, the study's lead author and principal climate scientist at Union of Concerned Scientists.
According to the analysis, the long-term rise in vapor pressure deficit would have been less, and the cumulative area burned would have been smaller, were it not for the heat-trapping emissions traced to the products of the carbon majors. Instead, an additional area spanning almost 20 million acres, or roughly the size of Maine, has burned in forest fires across western North America since 1986. These climate impacts are colliding with more than a century of fire suppression, poor land management practices, and oppression of Indigenous people's traditional burning to yield the recent rise in megafires, which burn more severely across larger areas than the widespread but generally lower-severity fires of the past.
Major fossil fuel producers such as ExxonMobil, Chevron, BP, and Shell are essentially fanning the flames of these monstrous fires, the analysis contends. "They are creating the sorts of conditions that enable the world to be set on fire," Dahl said.
Bolstering Climate Lawsuits 
The consequences are very real. From Colorado to California to southwestern Canada, communities are increasingly bearing the mounting costs of fires worsened by the climate crisis. Currently, Alberta is under a provincial state of emergency, with 89 active wildfires raging, 25 of which are classified as "out of control." In Colorado, the top three largest wildfires in the state's history occurred in 2020, and the most destructive fire in terms of homes lost was the 2021 Marshall Fire that destroyed more than 1,000 homes. Low-income communities and communities of color disproportionately face public health risks from wildfires and smoke exposure.
"While the impacts of increasingly dangerous wildfires are pervasive, it's crucial to acknowledge that the burden is not borne equally," said José Pablo Ortiz-Partida, senior bilingual water and climate scientist at Union of Concerned Scientists.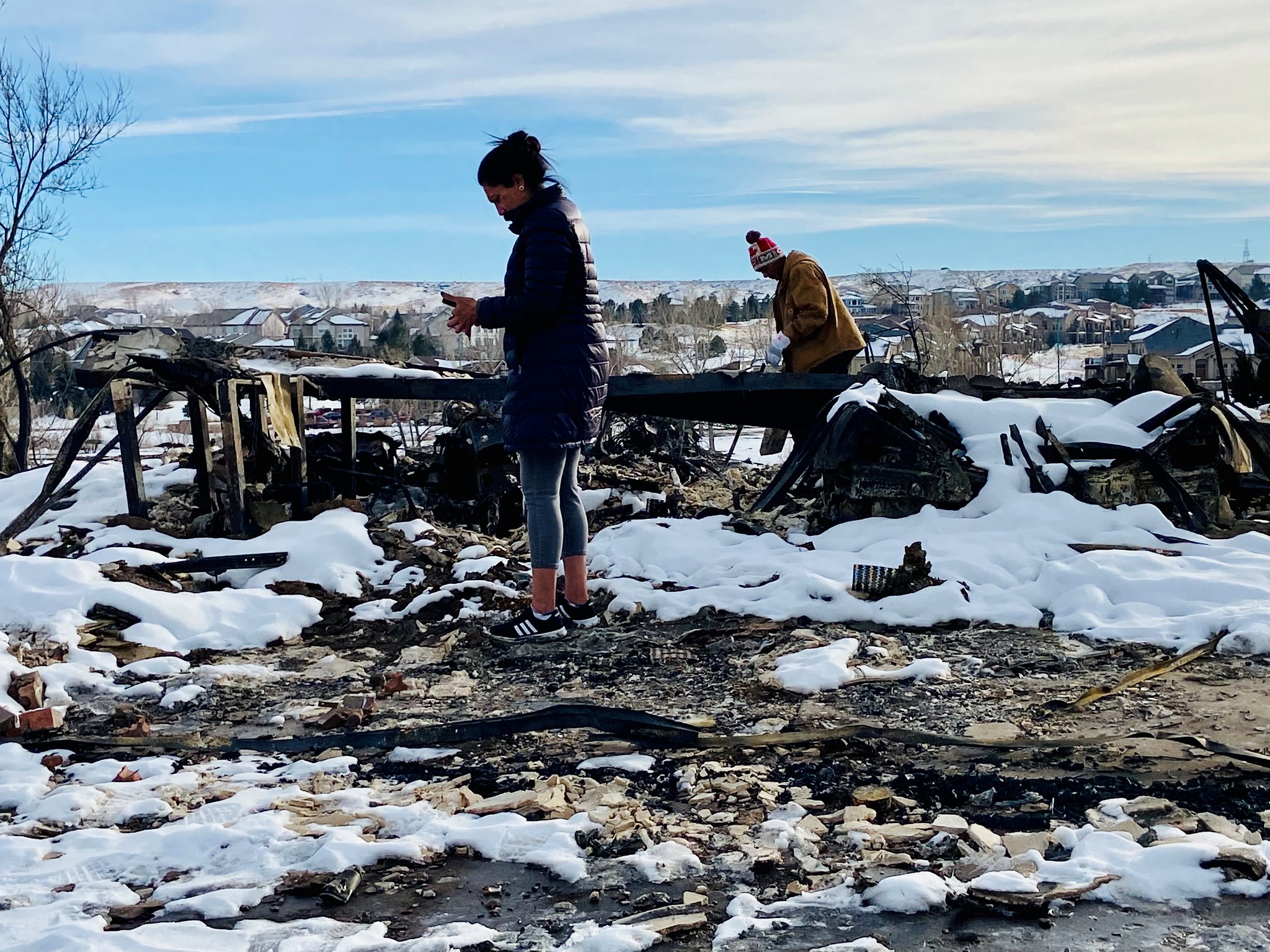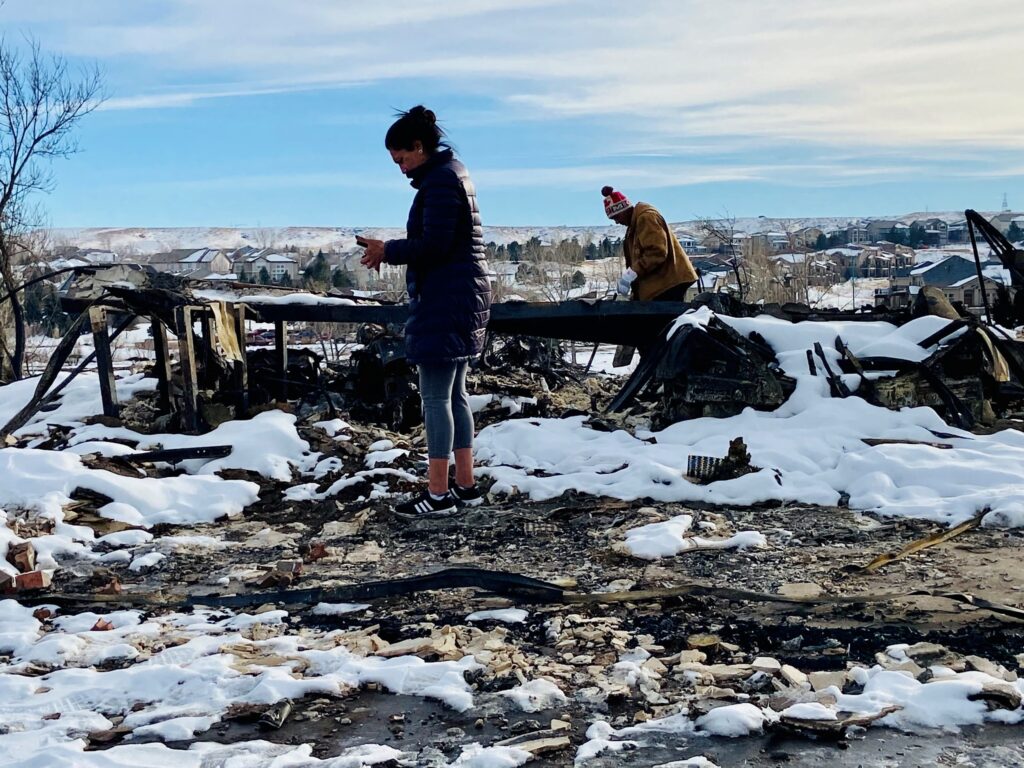 Who bears responsibility for wildfire-related harms is another thorny question, but the authors of the new study say at least some of that responsibility should be placed on the fossil fuel industry.
"We need to be thinking more of this responsibility question and accountability for the fossil fuel industry, and research like this helps to inform those conversations," said Dahl.
"Before this study, communities did not have a scientific paper to cite that directly connected emissions from the world's leading carbon producers to wildfires. To date, it's largely been the general public bearing financial responsibility. Research like this highlights the responsibility these companies bear for the impacts and costs of climate change," said Merner.
She said the study should serve as a valuable resource to inform and support climate accountability lawsuits targeting fossil fuel producers.
"This study can strengthen these lawsuits by providing clear evidence which shows that products created by these companies — many of which were fully aware of the effect of burning fossil fuels on global temperature increases for decades — can be linked to wildfire events across western North America."
The analysis notes that fossil fuel companies have known since at least the 1960s of the impacts of their products on the climate, and yet they worked to publicly deny these dangers and disseminate disinformation on climate while blocking policy action in this area. In the United States, more than two dozen cities, counties, and states have brought lawsuits seeking to hold fossil fuel producers liable for their campaigns of deception and worsening climate impacts. Nearly half of these cases mention wildfire, according to Merner.
"It's exciting to be part of the research that might help to hold this industry accountable, because the more we look into what the industry knew and when they knew it and what they did about it, it's just very clear that they have been acting in bad faith for decades," Dahl added.