When Sultan Ahmed Al Jaber opens the 28th annual UN climate conference in Dubai in November, he will be juggling two roles – convincing the world of the United Arab Emirates' leadership in reducing greenhouse gas emissions, while preserving the very industry that's causing them.
In addition to his job as summit president, Al Jaber heads the Abu Dhabi National Oil Company (ADNOC), which plans to increase its oil and gas output by 11 percent by 2027. The company says that more oil will mean less emissions, however — provided the industry builds enough facilities to capture carbon dioxide (CO2), the main gas causing the climate crisis.
"We must be laser-focused on phasing out fossil fuel emissions, while phasing up viable, affordable zero carbon alternatives," Al-Jaber said at a pre-COP 28 event in Bonn in June. The statement was widely interpreted as a pitch for carbon capture.
On September 6, ADNOC finalized a deal to build a carbon capture and storage (CCS) project in the UAE's Habshan oil and gas field, extending the company's existing CCS operations at a steel plant. Now projected to become one of the largest carbon capture plants in the Middle East, ADNOC says the facility will have the equivalent climate impact of removing 500,000 cars from the road.
In fact, the project will be used to squeeze even more oil from the ground. Most of the CO2 ADNOC already captures is pumped into existing oil wells, forcing residual crude to the surface in a process known as "enhanced oil recovery" or "EOR".
It is a trend reflected across the sector: Of the 32 commercial CCS facilities operating worldwide, 22 use most, or all, of their captured CO2 to push more oil out of already tapped reservoirs. This fleet accounts for approximately 31 million tonnes of the world's roughly 42 million tonnes of operational carbon capture capacity, according to figures published by the industry-backed Global CCS Institute, U.S. Energy Information Administration and other sources.
But the fact that existing carbon capture projects are mostly used to bring more oil to the surface has not stopped oil and gas companies championing the technology as a climate solution in the run-up to COP28.
In January, ExxonMobil Tweeted a video interview with a safety and environment supervisor at its LaBarge CCS project in Wyoming.
"Welcome to La Barge — the industrial facility that has captured the most CO2 emissions on earth to date," says a caption at the start of the clip.
Nowhere does the video mention that most of the CO2 captured from the LaBarge gas processing plant is being injected underground to extract more oil. Research by the Institute for Energy Economics and Financial Analysis, a nonprofit energy think tank, shows that 97 percent of CO2 captured by the La Barge facility has been sold for EOR since the plant began operations in 1986. In times when EOR was not profitable, CO2 was simply vented into the atmosphere.
While CCS is proving a boon for the fossil fuel industry, a DeSmog review of 12 of the world's biggest projects has found a litany of missed carbon capture targets; cost overruns; and multi-billion-dollar bills to taxpayers in the form of subsidies.
DeSmog's research also raises questions over an oft-cited claim that industry captures 41 million tonnes of CO2 annually — or 0.1 percent of the world's approximately 37 billion tonnes of energy-related CO2 emissions.
Beyond the consistent underperformance of many CCS projects, DeSmog found that most either strip out CO2 in the process of refining fossil fuels, or use their captured CO2 to push more oil out of the ground — or both. The result: existing CCS projects are enabling the release of a much greater amount of overall CO2 emissions into the atmosphere than they are storing underground.
For examples, see a summary of the 12 projects DeSmog analysed here.
From Oilman's Dream to "Climate Solution"
The process of using carbon dioxide to produce more oil, now known industry-wide as enhanced oil recovery, or "CO2-EOR", was born in the oil fields of Texas in the early 1970s.
Petroleum engineers from leading oil producers such as Shell, Exxon, and Chevron had discovered that injecting CO2 at high pressure into "mature" or "previously developed" oil reservoirs helped increase the flow of otherwise stubborn hydrocarbons — in essence squeezing more volume out of aging wells.
Though initial tests found that each ton of injected CO2 could push out an additional two or more barrels of oil, the lack of readily available CO2 made the technique expensive. That changed when companies began siphoning off CO2 emitted from several Texas gas processing plants, and piping it to an oil field to boost productivity. To ensure a steady supply, industry agents scoured the region and purchased the rights to mine naturally occurring CO2 deposits in Colorado, New Mexico, and Arizona — eventually building hundreds of miles of dedicated pipelines to transport the gas to oil-field injection points.
By the late 1970s, amid growing concerns over what was then known as the "greenhouse effect," industry executives began to propose that capturing CO2 and burying it underground could allow the world to continue generating power from fossil fuels far into the future. In 1992, the Paris-based International Energy Agency (IEA) and other energy organizations established a research program to support developers seeking to prove CCS at scale.
By the time of the first U.N. climate conferences in the mid-1990s, the oil industry had begun marketing carbon capture as a technological "silver bullet" capable of making coal "clean," and rendering oil and gas as "low carbon" — a strategy employed by oil majors to this day.
However, capturing CO2 is not the same as avoiding its climate impacts. If that CO2 is then used to directly produce more oil, or if CCS "abatement" is used to suggest that additional oil and gas production is climate-friendly — or in some cases both — then those CCS projects are invariably acting as a net harm to the climate, by actually increasing overall CO2 pollution.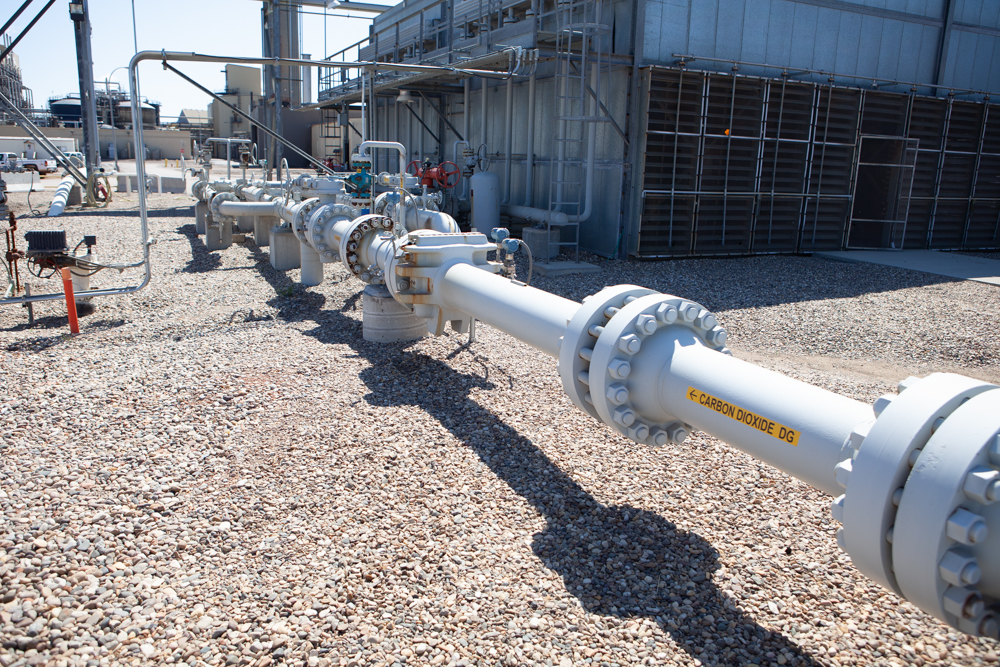 For example, the fossil fuel industry often points to Norway's pioneering Sleipner CCS facility — which has captured and buried approximately one million tons of CO2 per year under the North Sea since 1996 — as proof that carbon capture works. But that figure does not account for all the additional CO2 that's emitted when fossil gas produced by the plant is burned by end-users.
Energy expert Michael Barnard, estimates that even though Sleipner has stored about 23 million tons of CO2 from 1996-2019, burning the gas refined by the plant over that time has released some 581 million tons of CO2 into the atmosphere — or more than 25 times the amount that was sequestered. (For more details on Sleipner, see DeSmog's review of 12 CCS facilities).
Profit Driver
Now an established technique worldwide, producers generally use CO2-EOR to recover oil from older "depleted" fields, where less sophisticated recovery methods have left up to two-thirds of the original oil behind. If the geology and economics are favorable, using EOR techniques can extend the productive life of developed oil fields for several more decades.
To put the significance of this approach to the oil industry into perspective, according to the U.S. National Energy Technology Laboratory, of the 600 billion barrels of oil that have been discovered in the U.S., approximately 400 billion are unrecoverable by conventional means. But half of that unrecoverable oil — or 200 billion barrels — could be squeezed to the surface through CO2-EOR.
Today, the oil industry pumps some 80 million tonnes of CO2 underground each year to extract more oil, much of it in the U.S. — the world's leading oil and gas producer, and biggest user of CCS-EOR, which drives six percent of the country's daily output. In some cases, the technique can squeeze up to four or five additional barrels from otherwise declining fields for every ton of injected CO2. Though geology plays a role, one of the main factors inhibiting even greater EOR volume is the lack of cheaply available CO2.
Despite many EOR projects simply being intended to extend oil production, companies often label them as climate-friendly "carbon capture" facilities since about half the CO2 injected underground remains there, depending on local geological conditions.
However, climate claims made on the basis of CCS projects also often ignore the fact that much of the CO2 the industry "captures" for EOR purposes is mined from naturally occurring underground deposits, and reburying this gas in an oil field does nothing to reduce the amount of emissions humans are releasing into the atmosphere by burning fossil fuels.
Government Backing
While costs for proven zero-carbon emitting renewable energy technologies are plummeting, CCS projects have remained dependent on subsidies and tax breaks that often incentivise some of the world's richest and most polluting companies to capture CO2 to produce more oil.
Governments worldwide have awarded at least $19 billion in subsidies to CCS projects over the last 20 years, according to data compiled by Oil Change International, a research and advocacy organization. This number includes more than $4 billion in failed projects, including the troubled Kemper Facility, a now-abandoned "clean coal" and EOR scheme. (For details, please see DeSmog's review of 12 CCS projects).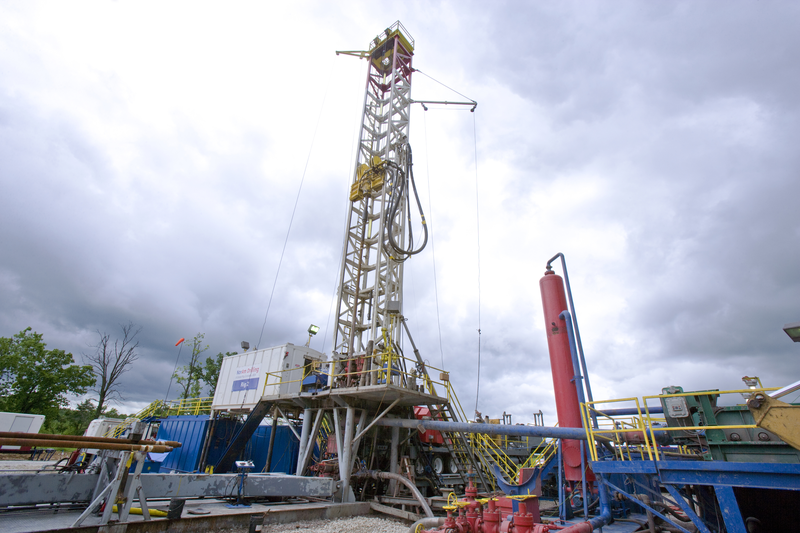 By far and away, the United States has extended the most government support for CCS, estimated at $15 billion since 2010. Canada, Australia, and the European Union have also poured billions into the technology. Norway's state-owned Statoil, now Equinor, was also an early CCS adopter, and the government continues to pour billions into new, more sophisticated projects. Likewise, state-owned companies in China, as well as Brazil's Petrobras, Saudi Arabia's Aramco, and the United Arab Emirates' ADNOC are receiving support to develop and expand their existing CCS operations.
U.S. Doubles Down
Despite the fact that almost three-quarters of existing CCS projects are used to pump more oil, new climate policies on both sides of the Atlantic are driving more government support.
In August last year, U.S. President Joe Biden's Inflation Reduction Act (IRA) – which contained sweeping climate provisions — significantly expanded tax credits for investments in CCS beyond an existing $12 billion in government support. Under the revised "45Q" credits section, companies can now claim $60 per ton of CO2 captured for EOR — up from $35 before the Act was passed — and $85 per ton of CO2 captured for geological storage, up from $50.
Additionally, the IRA reduces the requirements for eligible CCS projects while locking in a seven-year extension to qualify for the tax credit, meaning that developers have until January 2033 to begin construction.
The industry-backed Global CCS Institute reckons these tax breaks and other enhancements could increase CCS deployment in the U.S. 13-fold to more than 110 million tonnes per year by 2030.
Since there has been no cap set as to how much the U.S. government can pay through new carbon capture credits, Bloomberg New Energy Finance and Credit Suisse caution these subsidies could balloon to a vast $50 to $100 billion in CCS giveaways over the next decade.
Flurry of Deals
More than 50 new CCS projects were announced within months of the passage of the IRA — spurred on by even more support from the Biden administration.
In July, ExxonMobil, which boasts more CCS experience than any other company, spent over $5 billion to acquire independent oil and gas producer Denbury Resources and its 1,300 miles of CO2 pipeline infrastructure. In projects almost entirely devoted to EOR, Denbury has been injecting over four million tonnes a year of carbon captured from industrial and natural sources into various oil fields in 10 onshore sequestration sites across the Gulf region of the U.S.
Buying Denbury allows ExxonMobil to not only advance its various carbon capture deals, but also gives it a great potential revenue source as polluting companies increasingly resort to buying carbon credits to meet climate targets. With an expanding CO2 pipeline network already in place, ExxonMobil can now offer itself up as an emissions disposal company and cash in on the associated tax credits.
Looking ahead, ExxonMobil says that CCS and other "carbon management" schemes could develop into a $4 trillion global market by 2050.
'Preserve our Industry'
The deal-making continued in August, when the White House and the Emirati government endorsed a new partnership between ADNOC and Texas-based Occidental Petroleum to "supercharge and accelerate decarbonization solutions" in the UAE, the United States, and around the world. Both partners are currently running large-scale carbon capture projects specifically aimed at producing "low carbon" oil.
One of the technologies the partnership will explore is "direct air capture," which involves sucking air through giant fans and filtering out CO2 with a chemical-lined filter. The CO2 can then be stored underground or piped to petroleum wells to help extract oil. Bonus funds in Biden's IRA are now available to prove this experimental technology is viable.
Currently the world's first large-scale direct air capture plant in Iceland stores about 4,000 tonnes of CO2 a year, about 0.001 percent, of global carbon capture capacity, according to data from the Global CCS Institute. That's less than four second's worth of global emissions. However, these modest beginnings have not tempered oil industry enthusiasm for the technique.
"We believe that our direct capture technology is going to be the technology that helps to preserve our industry over time," Occidental Petroleum Chief Executive Vicki Hollub told a major fossil fuel conference in Houston in March. The company is already the U.S. leader in carbon capture operations, and Hollub says new advances could serve as a lifeline for the oil industry, extending operations "60, 70, or 80 years in the future," she noted.
Direct air capture plants could soon be used to trap CO2 for enhanced oil recovery operations in the US, the UAE and beyond. In 2021, ADNOC announced plans to produce "low carbon" petroleum, and last year Occidental signed its first contract for "net-zero oil".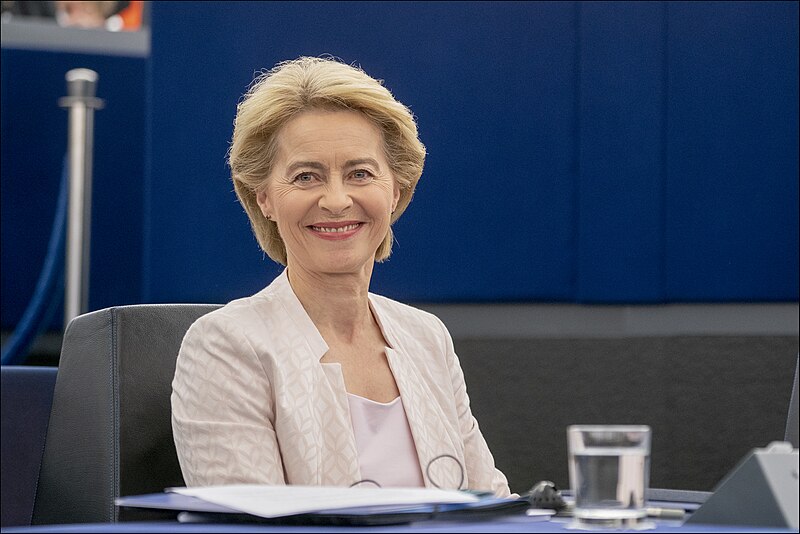 Europeans Follow Suit
Aggressive support for CCS from the Biden administration has found echoes across the Atlantic. In March, the European Commission proposed that the EU should target 50 million tonnes per year of CO2 capture capacity by 2030, from almost zero today. The target forms part of the draft Net-Zero Industry Act, a key piece of climate legislation aiming to drive the clean energy transition.
European Commission president Ursula von der Leyen has since instructed Wopke Hoekstra, a former Dutch foreign minister who has worked for Shell, to examine CCS as a climate solution before he takes over as climate commissioner in October.
Against this backdrop of positive policy signals, the oil industry has announced a spate of ambitious carbon capture plans in Europe, a continent with little existing CCS infrastructure outside of Norway – almost all of which plan to store CO2 under the North Sea.
In the UK, the North Sea Transition Authority, which regulates the country's oil and gas industry, this month awarded 21 licenses to 14 companies to store captured CO2 into blocks for formerly productive oil and gas fields under the seabed. The combined CCS plan aims to store 30 million tonnes of CO2 annually by 2030.
Around the world, hundreds of new carbon "abatement" projects reliant on CCS to clean up fossil-fueled electrical generation, steel and cement output, as well as hydrogen production, are now scheduled to come online by the end of the decade.
This, in turn, has triggered a scramble by companies seeking to enter the rapidly emerging CO2 logistics, handling, shipping and disposal markets.
Despite all this activity, announced global schemes to capture and bury CO2 constitute only a tiny fraction of what would be needed to slow climate change, critics say. Based on the current project pipeline, the International Energy Agency predicts that by 2030, the world's annual carbon capture capacity from both new construction and retrofits could amount to a total of 205 million tonnes of CO2, only about 0.5 percent of current global energy-related emissions.
Moreover, the core of the IEA's Net Zero scenario, as well as similar roadmaps for avoiding the worst impacts of climate change, rests on rapidly accelerating the shift to renewables from fossil fuels, regardless of whether a portion of CO2 emissions are "abated" through capture and storage.
Aware of the risks of the oil industry presenting CCS as a catch-all climate solution at COP28, some governments are pushing back. In July, ministers from Germany, France, Denmark, the Netherlands and more than a dozen other nations published a joint letter warning that CCS and "abatement technologies must not be used to green-light continued fossil fuel expansion." Instead, such technologies "must be considered in the context of steps to phase out fossil fuel use, and should be recognised as having a minimal role to play in decarbonization."
With the Emirati hosts seemingly determined to champion carbon capture, and the oil industry planning to market ever more barrels of "net-zero" oil, the battle over the future of a 50-year-old technology may have only just begun.
Click here for case studies from a DeSmog review of 12 of the world's leading CCS projects, and their impact on the climate.