Donald Trump
Credentials
Donald Trump graduated from the Wharton School of Finance at the University of Pennsylvania with a degree in economics in 1968. [1]
Background
Donald J. Trump, 45th president of the United States, is an American businessman, real-estate developer, and reality television personality. Trump announced his candidacy for president of the United States in 2015, and became the official Republican candidate for president on July 19, 2016. Forbes listed Donald Trump's net worth at $2.5 billion as of October, 2020 (down from $3.7 billion in 2016 and $4.1 billion in 2015). [1], [225]
Trump, who has called climate change a "hoax" perpetrated by the Chinese, has picked a range of advisors with links to the fossil fuel industry.
His former Chief Strategist was Steve Bannon, former head of Breitbart News, a network that hosts such columnists as James Delingpole who called climate change "the biggest scam in the history of the world." Bannon was removed from his role in August 2017 after a series of missteps including an interview with American Prospect in which he undercut Trump's policy on North Korea. [2], [220], [268]
Scott Pruitt, who was Trump's pick to lead the Environmental Protection Agency (EPA), had a long history of suing the agency he went on to lead. Pruitt resigned in July 2018 in the wake of multiple ongoing investigations into alleged misuse of office and misuse of public funds. [221], [269]
He was replaced by Andrew Wheeler, a former lobbyist for Murray Energy, the US' largest privately owned coal company. Wheeler was a previous President of the now-defunct Washington Coal Club, a group made up of individuals with "mutual interests" in the industry and sponsored by the likes of Arch Coal and the National Mining Association. From 1995 – 1997, he worked as Chief Counsel to Senator James Inhofe. Inhofe is one of US politics' most vocal climate science deniers and, since 1989, has received over $2 million in political contributions from the oil and gas industry. [270], [271], [272], [273]
Trump also pledged to do away with the United States' ratification of the Paris Agreement on Climate change, which President Barack Obama hailed as "the moment that we finally decided to save our planet." On June 1, 2017, Trump announced his decision to withdraw from the Paris Accord by 2020 and on November 4, 2019 he served the United Nations with formal notice of the decision, kick-starting the year-long process of withdrawal. [3], [4], [210], [274]
When asked what departments or services he would cut, Trump pointed to environmental protection which he called a "disgrace." When asked who would protect the environment, Trump replied "we'll be fine with the environment." Prominent climate change denier Myron Ebell was picked by New Jersey Governor Chris Christie to lead Trump's transition team for the Environmental Protection Agency (EPA). [219], [5]
Trump's Energy Plan vowed to "Rescind all job-destroying Obama executive actions" and "eliminate all barriers" to energy production through strategies such as increasing oil and gas drilling on federal lands, opening up the Atlantic to offshore drilling, and repealing the Clean Power Plan. [6], [7]
Energy Policy
Trump's "Energy Independence" plan, published in 2016, promised to do away with many regulations on the fossil fuel industry, open up offshore drilling and drilling on federal lands, and "refocus the EPA": [8]
"Rather than continuing the current path to undermine and block America's fossil fuel producers, the Trump Administration will encourage the production of these resources by opening onshore and offshore leasing on federal lands and waters. We will streamline the permitting process for all energy projects, including the billions of dollars in projects held up by President Obama, and rescind the job-destroying executive actions under his Administration. We will end the war on coal, and rescind the coal mining lease moratorium, the excessive Interior Department stream rule, and conduct a top-down review of all anti-coal regulations issued by the Obama Administration. We will eliminate the highly invasive 'Waters of the US' rule, and scrap the $5 trillion dollar Obama-Clinton Climate Action Plan and the Clean Power Plan and prevent these unilateral plans from increasing monthly electric bills by double-digits without any measurable effect on Earth's climate. Energy is the lifeblood of modern society. It is the industry that fuels all other industries. We will lift the restrictions on American energy, and allow this wealth to pour into our communities. […]"
Between his inauguration in January 2017 and October 2020, Trump succeeded in scaling back or eliminating over 72 environmental environmental rules and regulations, with a further 27 rollbacks in progress as of October 2020, according to a New York Times analysis of data from Harvard Law School, Columbia Law School and others. [275]
The EPA carried out the bulk of these rollbacks, which included revoking Obama's Clean Power Plan and replacing it with the much weaker Affordable Energy Rule; weakening Obama-era limits on emissions from cars and trucks; eliminating a duty for oil and gas companies to report on methane emissions; relaxing air pollution regulations for plants that burn waste coal for electricity; and scrapping a proposed rule that required mines to prove they could pay to clean up for future pollution. [275]
Trump Leadership Council Membership Revealed
In the summer of 2016, presidential candidate Trump assembled a group of industry representatives to advise him on key issues such as energy, manufacturing, and defense, among others. [265]
In 2019, Rolling Stone obtained the first official membership list of the Trump Leadership Council. Membership by industry sector is as follows: [265]
Aerospace and Defense [265]
Dave Melcher, President and Chief Executive Officer, Aerospace Industries Association
John Bonsell, Vice President, Government Affairs,

SAIC

General Leo Brooks, Vice President, Government Operations, Boeing Company
Steven Cortese, Executive Vice President, Washington Operations,

DRS

Technologies
Dr. Mark Esper, Vice President, Government Relations, Raytheon
Blake Larson, Chief Operating Officer, Orbital

ATK

David Manke, Vice President, International Government Relations, United Technologies
Robert Rangel, Senior Vice President, Washington Operations, Lockheed Martin
Michael Strianese, Chairman and Chief Executive Officer,

L3

Mitch Waldman, Corporate Vice President, Government and Customer Relations, Huntington Ingalls
Banking, Tech, Trade, and Commerce [265]
Tim Pawlenty, President and Chief Executive Officer, Financial Services Roundtable
Scott Asplundh, Chief Executive Officer, Asplundh Tree Expert
Ted Austell, Vice President, Government Operations, Boeing Company
Roy Bailey, Chief Executive Officer, Giuliani Deason Capital Interests
Steve Brooks, President and Chief Executive Officer, Phoenix American Insurance
Group
Jerry Howard, Chief Executive Officer, National Association of Home Builders
Larry Kudlow, Senior Contributor,

CNBC

Art Laffer, Founder and Chairman, Laffer Associates
Hu Meena, President and Chief Executive Officer, C Spire
Rob Stien, Vice President, Government Relations and Regulatory Affairs, InterDigital Transportation
Transportation [265]
Jim Haslam, Founder, Pilot Corporation
David Grzebinski, President and Chief Executive Officer, Kirby Corporation
Christopher Lofgren, President and Chief Executive Officer, Schneider National
Tonn Ostergard, President and Chief Executive Officer, Crete Carriers
Manufacturing
Jay Timmons, President and Chief Executive Officer, National Association of Manufacturers
Dan Dimicco, Chairman Emeritus, Nucor Steel
Roddey Dowd, Chief Executive Officer, Charlotte Pipe

&

Foundry Company
Alan Landes, President and Chief Operating Officer, Herzog Contracting
Health Care [265]
John Lechleiter, Chairman, President and Chief Executive Officer, Eli Lilly
Kathleen Harrington, Division Chair, Government Relations, Mayo Clinic
Kelby Krabbenhoft, President and Chief Executive Officer, Sanford Health
Kristen Morris, Chief Government and Community Relations Officer, Cleveland Clinic
Tom Price,

U.S.

House of Representatives, Georgia
Marshall Snipes, Managing Director, Triton Value Partners Southwest
Agriculture/Energy [265]
Harold Hamm, Chairman and Chief Executive Officer, Continental Resources
Meredith Allen, President and Chief Executive Officer, Staplcotn Marketing Cooperative
Chuck Conner, President and Chief Executive Officer, National Council of Farmers Cooperatives
Joe Craft, President, Chief Executive Officer and Director, Alliance Resources
Martin Craighead, Chairman, President and Chief Executive Officer, Baker Hughes
Dr. Howard Hill, Veterinarian, National Pork Producers Council
Donald Hoffman, President and Chief Executive Officer, Excel Services
Steve Moore, Distinguished Visiting Fellow, The Heritage Foundation
Bob Murray, Chairman, President and Chief Executive Officer, Murray Energy Corporation
Gene Nicholas, Director, Northern Plains Capital
Larry Nichols, Co-Founder and Executive Chairman, Devon Energy
Ron Offutt, Founder and Chairman,

R. D.

Offutt Company
Ryan Weston, Executive Vice President, Florida, Texas and Hawaii Sugar Cane Growers
Bill Wilson, Distinguished University Professor, North Dakota State University
Donald Trump on Climate Change
June 5, 2019
In an interview on Good Morning Britain on the occasion of his state visit to the United Kingdom, Trump spoke about his conversation with Prince Charles regarding climate change. When asked if he believed in climate change, Trump responded:
"I believe that there's a change in weather and I think it changes both ways." [263]
January 29, 2019
Trump tweeted:
"In the beautiful Midwest, windchill temperatures are reaching minus 60 degrees, the coldest ever recorded. In the coming days, it is expected to get even colder. People can't last outside even for minutes. What the hell is going on with Global Warming? Please come back fast, we need you!" [276]
October 14, 2018
Trump sat down for an interview with 60 Minutes' Lesley Stahl where he discussed climate change, among other issues. View the full transcript here. [258], [259]
Lesley Stahl: "Do you still think that climate change is a hoax?"

President Donald Trump: "I think something's happening. Something's changing and it'll change back again. I don't think it's a hoax, I think there's probably a difference. But I don't know that it's manmade. I will say this. I don't wanna give trillions and trillions of dollars. I don't wanna lose millions and millions of jobs. I don't wanna be put at a disadvantage."

Lesley Stahl: "I wish you could go to Greenland, watch these huge chunks of ice just falling into the ocean, raising the sea levels."

President Donald Trump: "And you don't know whether or not that would have happened with or without man. You don't know."

Lesley Stahl: "Well, your scientists, your scientists–"

President Donald Trump: "No, we have–"

Lesley Stahl: "At NOAA and NASA–"

President Donald Trump: "We have scientists that disagree with that."

Lesley Stahl: "You know, I– I was thinking what if he said, 'No, I've seen the hurricane situations, I've changed my mind. There really is climate change.' And I thought, 'Wow, what an impact.'"

President Donald Trump: "Well– I'm not denying."

Lesley Stahl: "What an impact that would make."

President Donald Trump: "I'm not denying climate change. But it could very well go back. You know, we're talkin' about over a millions–"

Lesley Stahl: "But that's denying it."

President Donald Trump: –of years. They say that we had hurricanes that were far worse than what we just had with Michael."

Lesley Stahl: "Who says that? 'They say'?"

President Donald Trump: "People say. People say that in the–"

Lesley Stahl:" Yeah, but what about the scientists who say it's worse than ever?"

President Donald Trump: "You'd have to show me the scientists because they have a very big political agenda, Lesley."

Lesley Stahl: "I can't bring them in."

President Donald Trump: "Look, scientists also have a political agenda."
December 28, 2017
President Trump went to Twitter to suggest the country could use some global warming during the cold snap: [245]
"In the East, it could be the COLDEST New Year's Eve on record," Trump tweeted. "Perhaps we could use a little bit of that good old Global Warming that our Country, but not other countries, was going to pay TRILLIONS OF DOLLARS to protect against. Bundle up!"
In the East, it could be the COLDEST New Year's Eve on record. Perhaps we could use a little bit of that good old Global Warming that our Country, but not other countries, was going to pay TRILLIONS OF DOLLARS to protect against. Bundle up!

— Donald J. Trump (@realDonaldTrump) December 29, 2017
Trump's tweet was ridiculed by climate experts, The Guardian reported. [246]
November 22, 2016
In an interview that The New York Times said demonstrated his "eagerness to please his audience and his tendency to speak in generalities," Donald Trump did not repeat his promise to abandon the Paris climate accord. Trump said "I'm looking at it very closely." But he said "I have an open mind to it." [149]
When asked about the link between human activity and climate change, he said "I think there is some connectivity. Some, something. It depends on how much." [150]
In an interview on Fox News Sunday, Trump's chief of staff Reince Priebus explained that Trump's "major flips on policy this week in an interview with the New York Times," as host Chris Wallace put it. As ThinkProgress reports, Trump had not been entirely forthright with the Times. Priebus told Wallace: [160]
"As far as this issue on climate change — the only thing he [Trump] was saying after being asked a few questions about it is, look, he'll have an open mind about it but he has his default position, which most of it is a bunch of bunk, but he'll have an open mind and listen to people."
July 26, 2016
On Fox News, Bill O'Reilly asked Trump if it was "true" that he had "called climate change a hoax." Trump replied that he "might have" done so following the release of the ClimateGate emails. "Yeah, I probably did," he added. "I see what's going on." Trump then said fossil fuels "could have a minor impact" on the climate but "nothing [compared] to what they're talking about." [169], [179]
March 21, 2016
The following is from an interview between Donald Trump and the Washington Post's editorial board:
FRED HIATT: "Last one: You think climate change is a real thing? Is there human-caused climate change?"

TRUMP: "I think there's a change in weather. I am not a great believer in man-made climate change. I'm not a great believer. There is certainly a change in weather that goes – if you look, they had global cooling in the 1920s and now they have global warming, although now they don't know if they have global warming. They call it all sorts of different things; now they're using "extreme weather" I guess more than any other phrase. I am not – I know it hurts me with this room, and I know it's probably a killer with this room – but I am not a believer. Perhaps there's a minor effect, but I'm not a big believer in man-made climate change." [10]
December 30, 2015
Trump said that President Obama was worrying too much about "the carbon footprint" and climate change, which he then erroneously attributed to the ozone layer: [176]
"I want to use hair spray," complained Trump. "They say, 'Don't use hair spray, it's bad for the ozone.' So I'm sitting in this concealed apartment, this concealed unit…It's sealed, it's beautiful. I don't think anything gets out. And I'm not supposed to be using hair spray?"

He continued, "So Obama's talking about all of this with the global warming and the—a lot of it's a hoax, it's a hoax. I mean, it's a money-making industry, okay? It's a hoax, a lot of it."
December 1, 2015
Donald Trump criticized President Obama for pursuing the Paris climate agreement. He posted to Instagram: [175]
"While the world is in turmoil and falling apart in so many different ways—especially with ISIS—our president is worried about global warming," he said. "What a ridiculous situation." [175]
Mother Jones notes that "It remains unclear how those things are contradictory." [175]
September 21, 2015
Donald Trump appeared on Hugh Hewitt's radio show: [174]
"I'm not a believer in man-made global warming. It could be warming, and it's going to start to cool at some point. And you know, in the early, in the 1920s, people talked about global cooling…They thought the Earth was cooling. Now, it's global warming…But the problem we have, and if you look at our energy costs, and all of the things that we're doing to solve a problem that I don't think in any major fashion exists." [174]
September 2015
"I don't believe in climate change." [11]
June 17, 2015
Mother Jones reports that The day after announcing his candidacy for the GOP presidential nomination, Trump appeared on Sean Hannity's Fox News show, where he said he was "not a believer in man-made" warming. He added, "When I hear Obama saying that climate change is the No. 1 problem, it is just madness." [169]
2015
Donald Trump dismissed global warming on the premier of Celebrity Apprentice in early 2016. Video below: [171]
Despite this statement, Trump had also donated $5,000 of his foundation's money to Protect Our Winters, a group dedicated to combating climate change. According to the New York Daily News, Trump had made the donation at the request of Olympic snowboarding gold medalist Jamie Anderson, who was one of the contestants on Trump's Celebrity Apprentice reality show. [172], [173]
January 29, 2014
"Snowing in Texas and Louisiana, record setting freezing temperatures throughout the country and beyond. Global warming is an expensive hoax!" – Via Twitter. [2]

"Give me clean, beautiful and healthy air – not the same old climate change (global warming) bullshit! I am tired of hearing this nonsense." — Later that day, via Twitter. [2]
Below are additional quotes Trump wrote on twitter, from January 1 to 28, calling global warming a "Hoax": [169]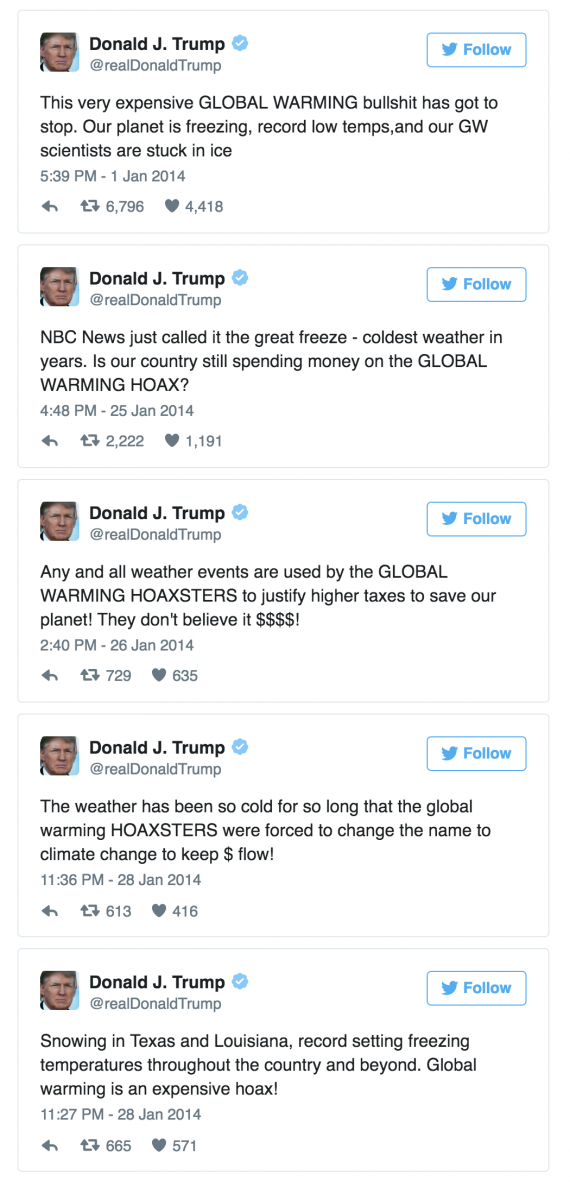 January 6, 2014
On an episode of Fox News's Fox & Friends, Donald Trump called global warming a "hoax," and attributes it to scientists "having a lot of fun." Trump also said restrictions on fossil fuel use were making America less competitive. Video below: [12]
November 6, 2012
"The concept of global warming was created by and for the Chinese in order to make U.S. manufacturing non-competitive." — Via Twitter. [2]
Note that Trump later said this was a "joke." When Hillary Clinton brought it up during the first presidential debate on September 26, 2016, Trump denied that he had said it: [13]
CLINTON: "Some country is going to be the clean- energy superpower of the 21st century. Donald thinks that climate change is a hoax perpetrated by the Chinese. I think it's real."

TRUMP: "I did not. I did not. I do not say that."

CLINTON: " I think science is real."

TRUMP:" I do not say that."
February 16, 2010
Mother Jones notes that while discussing the so-called "ClimateGate scandal," in which climate scientists were wrongly accused by climate change deniers of forming a conspiracy to fabricate global warming, Trump said on Fox News that there was an email "sent a couple months ago by one of the leaders of global warming, the initiative…almost saying—I guess they're saying it's a con." He added that "in Washington, where I'm building a big development, nobody can move because we have 48 inches of snow." Video below. [169], [170]
February 14, 2010
In one of Trump's first flip-flops on climate change, he mentioned that Al Gore should be stripped of the Nobel Prize because it was cold outside:
"With the coldest winter ever recorded, with snow setting record levels up and down the coast, the Nobel committee should take the Nobel Prize back from Al Gore…Gore wants us to clean up our factories and plants in order to protect us from global warming, when China and other countries couldn't care less. It would make us totally noncompetitive in the manufacturing world, and China, Japan and India are laughing at America's stupidity," Trump told members of the Trump National Golf Club in Westchester. Mother Jones notes that Trump would later say he was joking about rescinding the Nobel Prize. [168], [169]
December 2009
As reported at Grist, contrary to his more recent statements on global warming, Donald Trump was once a signatory to a full-page New York Times ad calling for climate action: [167]
"If we fail to act now, it is scientifically irrefutable that there will be catastrophic and irreversible consequences for humanity and our planet," the letter declared. [167]
The letter, also signed by Trump's three children, called for passing U.S. climate legislation, and green energy investment: [167]
"We support your effort to ensure meaningful and effective measures to control climate change, an immediate challenge facing the United States and the world today," the letter reads. "Please allow us, the United States of America, to serve in modeling the change necessary to protect humanity and our planet." [167]
Key Quotes
October 23, 2020
In the third round of presidential debates with rival Joe Biden, Trump did not deny a claim that windfarms caused cancer, telling Biden that "I know more about wind than you do." He added that windmills "kill all the birds," adding "the fumes coming up, if you're a believer in carbon emission…for these massive windmills is more than anything we're talking about with natural gas which is very clean." [277]
His remarks about wind power were mocked by Democratic opponents, with Biden retorting "Find me a scientist who will say that." As noted by FactCheck.org, the American Cancer Society has previously said it is "unaware of any credible evidence linking the noise from windmills to cancer." [277]
October 16, 2020
The New York Times reported that Trump refused to acknowledge the role played by climate change in causing a series of wildfires in California, instead attributing the problem to poor forest management. Trump stated that "when trees fall down after a short period of time, they become very dry — really like a matchstick," Mr. Trump said. "And they can explode. Also leaves. When you have dried leaves on the ground, it's just fuel for the fires." [278]
September 30, 2020
During a Presidential debate with rival Joe Biden, when asked about the science of climate change, Trump repeatedly dodged the question, instead characterising the Paris Agreement as a "disaster from our standpoint". [279]
When asked "if you believe in the science of climate change, why have you rolled back the Obama clean power plan which limited carbon emissions in power plants? Why have you relaxed fuel economy standards that are going to create more pollution from cars and trucks?" Trump responded by saying Obama's plan was "driving energy prices through the sky". [279]
Referring to the implications of the Green New Deal, Trump stated that, "he (Biden) is talking about the Green New Deal, and it's not two billion, or twenty billion as you said, it's one hundred trillion dollars, where they want to rip down the building and rebuild the building, it's the dumbest thing. Where aeroplanes are out of business, where two car systems are out, where they want to take out the cows, too." [279]
Trump then stated that the Green New Deal would "destroy our country." [279]
September 8, 2020
Addressing an audience in Florida, Trump stated "my administration is proving every day that we can improve our environment while creating millions of high-paying jobs. This is a really sharp contrast to the extreme, radical left that you've had to deal with. And what you're doing right now is a lot better than anything you've ever been accustomed to, I will tell you that."
Trump also criticised his Presidential rival Joe Biden's climate plan, arguing that,
"Joe Biden's plan would destroy America's middle class while giving a free pass to the world's worst foreign polluters like China, Russia, India, and many others. They don't have to clean up their lands, but we have to clean up ours."
"The left's agenda isn't about protecting the environment, it's about punishing America, and that's true. Instead of focusing on radical ideology, my administration is focused on delivering real results, and that's what we have. And we right now have the cleanest air we've ever had in this country, let's say over the last 40 years — (applause) — because I assume 200 years ago is probably better. What do you think? I would say that. What do you think, fellas?"
"The approach of Joe Biden and the radical left is exactly the opposite. Their policies will destroy jobs; cause energy prices to double and triple and quadruple, to skyrocket beyond belief; and the environment will be badly hurt. If you go by that, badly, badly hurt. It'll be injured and permanently injured. And very importantly, they'll take away our energy independence, and they'll do it quickly, and they won't even know what happened to them. We're dealing with some smart customers; they know exactly what to do. And they don't like it when we're energy independent. They don't like it at all."
Trump suggested that environmentalism could act as a smokescreen for the implementation of socialist policies, stating:
"To our political opponents, environmental policy is just an excuse to advance a socialist platform that will impose trillions and trillions of dollars in new taxes, and send our jobs overseas, making it impossible to open up new companies and to live less expensively. Your energy costs would be four, five — sometimes even under scenarios, 10 times more expensive. And really, you wouldn't even have energy." "To my administration, environmental protection is a sacred obligation, and so it is our duty to fight for the dreams and livelihoods of the citizens we serve — and to the citizens of Florida that I know so well and that I love. This is my home. This is my home."
Trump also appeared to downplay the causal link between fracking and climate change, stating that
"….with fracking, the shale revolution, and the tremendous surge in American energy production, we're showing that we can create jobs, safeguard the environment, and keep energy prices low for America and low for our citizens. And you see that. And you also see it when you pump the gas into your car and you're paying sometimes a lot less than 2 dollars lately, right? So we're doing well." [280]
September 14, 2020
During a meeting with California state officials discussing solutions to a series of wildfires that had taken place across the region, Trump told California Natural Resources Secretary Wade Crowfoot: "It'll start getting cooler, you just watch". When informed that this was at odds with climate science, Trump responded: "I don't think science knows, actually." [281]
June 5, 2019
In an interview on Good Morning Britain on the occasion of his state visit to the United Kingdom, Trump spoke about his conversation with Prince Charles regarding climate change. [263]
Asked by Piers Morgan if the future king was able to persuade him on the issue, Trump responded:
"Well the United States right now has among the cleanest climates there are, based on all statistics, and it's even getting better." [263]
March 12, 2019
In a Tweet, Trump quoted climate change denier Patrick Moore in an appearance moore made on Fox and Friends. Greenpeace responded to the tweet, as Trump had incorrectly repeating the introduction that Moore was "co-founder of Greenpeace." [262]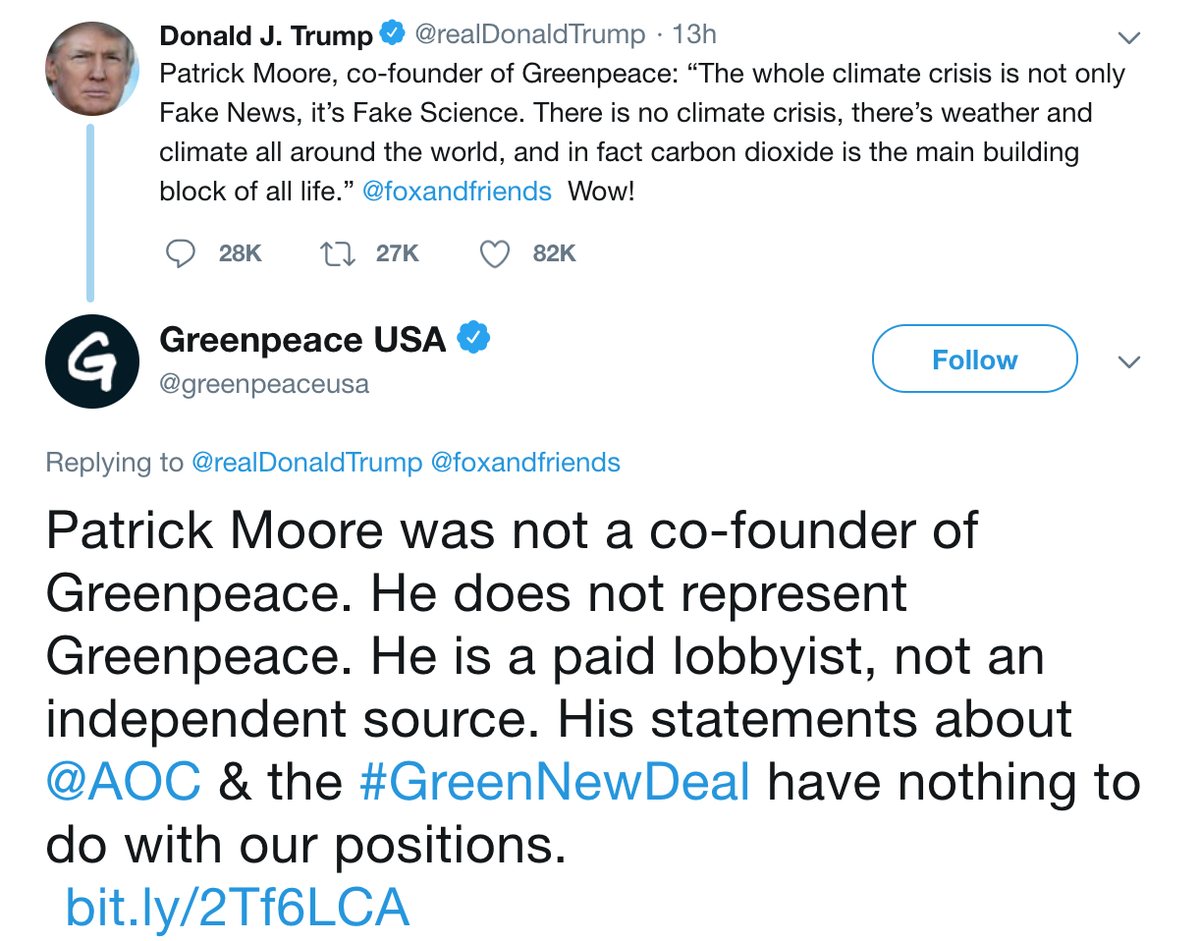 2018
Trump was quoted in Trumponomics—a book that that New York magazine described as an unintentionally "damning exposé" written by Larry Kudlow, Stephen Moore, and Arthur Laffer. In the book, the authors describe a meeting where an energy industry executive suggested that natural gas, coal, and nuclear power should each have 30 percent of the power grid: [260]
"That sounds about right," Trump replied, "except for the ten percent for renewable energy."
October 17, 2017
President Donald Trump spoke at the conservative Heritage Foundation's annual President Club's Meeting, where declared: [237]
"We have taken action to repeal the EPA's so-called 'Clean Power Plan' and we have ended, finally, the war on clean, beautiful coal." [12:26]
June 1, 2017
Trump announced the U.S. would withdraw from the Paris climate agreement: [218]
"Thus, as of today, the United States will cease all implementation of the non-binding Paris Accord and the draconian financial and economic burdens the agreement imposes on our country. This includes ending the implementation of the nationally determined contribution and, very importantly, the Green Climate Fund which is costing the United States a vast fortune," Trump announced in his speech at the White House Rose Garden.

"Staying in the agreement could also pose serious obstacles for the United States as we begin the process of unlocking the restrictions on America's abundant energy reserves, which we have started very strongly." [218]
October 2016
In a 2015 Fox News Sunday interview with Chris Wallace, Trump responds to the question of which departments or services he would cut: [5]
"Environmental protection, what they do is a disgrace. Every week they come out with new regulations. They're making it impossible…"

Wallace interjected, "Who's going to protect the environment?"

"They — we'll be fine with the environment," Trump replied. "We can leave a little bit, but you can't destroy businesses."
Trump also noted that "I may cut Department of Education. I believe Common Core is a very bad thing." [14]
May 2016
At a Charleston rally, Trump pointed to signs in the crowd: [177]
"I see over here: 'Trump digs coal,'" he said. "That's true. I do." He went on to promise an increase in coal mining jobs by repealing Obama's "ridiculous rules and regulations."
March 29, 2016
Donald Trump responded in an American Energy Alliance (AEA) Questionnaire: [15]
"Under my administration, all EPA rules will be reviewed. Any regulation that imposes undue costs on business enterprises will be eliminated."
1997
As reported by Mother Jones, Trump believed in an anti-asbestos conspiracy as he wrote in his 1997 book, The Art of Comeback: [16]
"I believe that the movement against asbestos was led by the mob, because it was often mob-related companies that would do the asbestos removal. Great pressure was put on politicians, and as usual, the politicians relented. Millions of truckloads of this incredible fire-proofing material were taken to special 'dump sites' and asbestos was replaced by materials that were supposedly safe but couldn't hold a candle to asbestos in limiting the ravages of fire." [16]
Trump also claimed that asbestos is "100 percent safe, once applied," and that it just "got a bad rap." [16]
"A lot of people could say if the World Trade Center had asbestos, it wouldn't have burned down. It wouldn't have melted. Ok. A lot of people in my industry think asbestos is the greatest fireproofing material ever made." [16]
Key Deeds
September 30, 2020
Associated Press reported that during a Presidential debate with former Vice President Joe Biden, Trump acknowledged that the role played by human activity in causing climate change. In response to the question, "You believe that human pollution, gas, greenhouse gas emissions contribute to the global warming of this planet?" Trump stated, ""I think a lot of things do, but I think to an extent, yes". [282]
However, during the same debate, Trump repeatedly dodged questions relating to climate science, refusing to acknowledge the environmental harm caused by burning oil, gas and coal. [282]
September 26, 2020
Trump announced his nomination of the conservative academic and Appeals Court judge, Amy Coney Barrett, to the US Supreme Court following the death of Justice Ruth Bader Ginsburg. The nomination raised fears about the Court's approach to deciding future cases of environmental legislation. [283]
Barrett has said her "judicial philosophy" is the same as that of her mentor, the deceased Justice Antonin Scalia who has been described as the "greatest environmental skeptic on the court," and who ruled against environmental protections in cases such as Lucas v. South Carolina Coast Council, and Nollan v. California Coastal Commission. Scalia was also behind the influential ruling that environmental groups didn't have legal standing to contest issues not directly causing injury to them in Lujan v. Defenders of Wildlife (1992). [284], [285]
At her confirmation hearing, Barret refused to answer whether she believed in human-caused global warming, saying climate change was "a very contentious matter of public debate" and "politically controversial." [286]
August 17, 2020
The New York Times reported that Trump finalised a plan to open the Arctic National Wildlife Refuge in Alaska to drilling in a move that would encourage companies to seek oil and gas permits. [288]
The decision was criticised by environmentalist and indigeneous groups, such as Kristen Monsell, a senior attorney with the environmentalist group Center for Biological Diversity. Monsell stated "there's no good time to open up America's largest wildlife refuge to drilling and fracking, but it's absolutely bonkers to endanger this beautiful place during a worldwide oil glut." [288]
August 4, 2020
Trump unilaterally weakened the National Environmental Policy Act, rolling back 100 rules protecting clean air and water and eliminating requirements for agencies to assess the environmental implications of infrastructural projects. According to the New York Times, Trump stated that "mountains and mountains of red tape" had held up infrastructural development and would be removed. [287]
The decision was criticised by environmental campaigners including Kerene N. Tayloe, director of federal environmental affairs at advocacy group 'WE ACT for Environmental Justice', who stated that, "one new refinery in 'cancer alley' might not emit much alone, but combined, that cumulative effect would pose an unacceptable health risk," adding "if we aren't looking at legacy pollution, if we aren't looking at long pattern of environmental degradation, we're only going to harm communities even more." [287]
August 1, 2020
Trump reportedly committed to no drilling in the eastern Gulf of Mexico. In an interview with Spectrum News 1: [266]
Holly Gregory: "And you know how important our coast is and tourism. Would you be willing to commit to no drilling in the eastern Gulf? You know the situation with that." [266]
President Trump: "Well, we're not gonna be drilling, and I've already put out that order – actually quite a while ago. But we can't do that. And the people of Florida just don't want it. You know, there are some states that don't mind it, but Florida does. And I live here too, and I vote here. And I will tell you that's not going to be happening." [266]
The Trump Administration's support for a drilling ban has come into question after Politico reported the Interior Department was putting together an offshore drilling plan that would include the eastern Gulf for after the November election. [267]
May 1, 2020
The Guardian reported that fossil fuel companies had received $50 million in subsidies as part of Trump's response to the COVID-19 pandemic. Among the recipients were Hallador Coal, which hired Trump's former Environment chief, Scott Pruitt, as a lobbyist, Rhino Resources, which was formerly run by Trump's Mine Safety and Health Administration head, David Zatezalo, and Ramaco Resources. Randy Atkins, CEO of Ramaco, had served on the Energy Department's National Coal Council. [289]
December 16, 2019
President Trump pressured lawmakers to eliminate the electric vehicle tax credit from a must-pass spending package, threatening to kill the bill if it did not include a cancellation of the EV credit. [264]
A bi-partisan coalition of senators had proposed extending a $7,000 tax credit to automakers over the initial 200,000 vehicle cap, up to 400,000 vehicles. [264]
American Energy Alliance President Tom Pyle praised Trump's position: [264]
"President Trump is fighting to protect middle class taxpayers by opposing this welfare program for the wealthy. The Senate Republican leadership would be wise to follow his lead." [264]
November 2018
Donald Trump cast doubt on a climate change report released by his own government that concluded climate change could cost the U.S. economy hundreds of billions of dollars. "I don't believe it," Trump said of the Fourth National Climate Assessment report. [261]
July 31, 2018
As Politico reported, Trump went to Twitter to criticize the Koch Brothers who he said "have become a total joke in real Republican circles" after they had criticized Trump and his trade policies. In a Colorado Springs meeting about a week prior, the Kochs presented a video warning of the dangers of Trump's anti-free-trade sentiments. [256], [257]
In the video, Charles Koch warns that the current "rise in protectionism" represents "a natural tendency, but it's a destructive one."
The globalist Koch Brothers, who have become a total joke in real Republican circles, are against Strong Borders and Powerful Trade. I never sought their support because I don't need their money or bad ideas. They love my Tax & Regulation Cuts, Judicial picks & more. I made…..

— Donald J. Trump (@realDonaldTrump) July 31, 2018
March 22, 2018
Charlie Kirk interviewed President Donald Trump in the "Generation Next" White House Summit: [255]
Kirk Tweeted:
Today it was a great honor to interview @realDonaldTrump about student issues and the amazing success of this administration

The accomplishments are historic, fixed the trajectory of America, and are beginning the process of turning this country around! #MAGA pic.twitter.com/Rhlf8bVim7

— Charlie Kirk (@charliekirk11) March 22, 2018
Partial transcript:
Charlie Kirk: "One of the things you've done so successfully during your campaign and presidency is crush political correctness, and what the college network that we represent—I represent a network on 1200 college campuses—is, it's harder than ever to espouse support of your presidency and the ideas that you're fighting for.

So thank you for what you're doing to give us the courage of our convictions to fight against political correctness. But what advice do you have for young patriots and Conservatives on campus that support your agenda but are being ridiculed and silenced because of administrators that clamps own one see speech?"

Trump: "So that's a great question. I think the numbers are actually much different than people think. I think we have a lot of support. If they have one campus or two campuses and we know what they are it gets all the publicity. We have campuses where you have a vast majority of people that are perhaps like many of the people in this room: You could call it Conservative, you could call it whatever you want, but they're people that want free speech.

If you look at what's going on with free speech, with the super left, with ANTIFA, with all of these characters. I'll tell you what, they get a lot of publicity, but you go to the real campuses and you go all over the country, you go out to the real campus and you go all over the country… you go out to the Middle West you go out to even to the coast in many cases. We have tremendous support. I would say we have majority support. I think it's highly overblown. Highly overblown."

Kirk: "I totally agree, and we see it on the ground. And so people say, hey I'm a Trump supporter, I'm just not allowed to say it because of the culture that's been created by the administrators and the professors.

And kind of piggybacking off of that, what you see on college campuses and the speakers being disinvited and you know the assault on these ideas, I think it's so important what your administration is doing for the Department of Justice to support these lawsuits to help advance, you know, this free speech movement on campus.

So, kind of talking generationally in general, this is something I'm quite curious about and lot of people ask me: I consider you to be one of the most successful businesspeople in American history and your successful presidential run is something that all people, young people included, should look up to. What advice would you give to the 25-year-old Donald Trump knowing what you know today?

Trump: "Don't run for president." Laughter and applause.

Kirk: "But we're glad you did."

Trump:"Well, I was talking to Mercedes and Sarah walking off for just a… you know the Oval Office is right across the street… and I said, all my life I've gotten really—you know look, every one in a while we all get a knock—but I got the greatest publicity. I was getting such great… until I ran for office. And it's been… but people get it. People really do get it. [12:07]

There is a lot of fake news out there. Nobody had any idea, and I'm actually proud of the fact I exposed it to a large extent because we exposed it. That's something… that's an achievement." […]
March 2018
The Executive Office released a report of "Science & Technology Highlights" in the first year of the Trump Administration. In a section on "Energy Dominance," the report includes comments that Trump made at a June 30, 2017 "Unleashing American Energy" event: [254]
"The truth is that we have near limitless supplies of energy in our country. Powered by new innovation and technology, we are now on the cusp of a true energy revolution," Trump had said at the event. [254]
According to the report, Trump had also called for a "complete review of U.S. nuclear energy policy" at the event, including what the report describes as "a focus on restoring U.S. nuclear R&D capabilities and enabling innovation in the development and deployment of new reactors." [254]
The report also noted that domestic nuclear test facilities would resume operations: "For the first time in 23 years, the U.S. Department of Energy has resumed operations at the Transient Reactor Test Facility (TREAT)." [254]
January 28, 2018
Piers Morgan interviewed Donald Trump. While some headlines following the interview suggested that Trump had made a dramatic reversal on his position on the UN Paris Climate Agreement ("Would I go back in? Yeah, I'd go back in," said Trump, after repeating claims that the pact was a "horrible deal" for the U.S.), DeSmog notes that this was not a U-turn of Trump's views and that Trump's views are the same as he held when announcing his withdrawal from the Agreement in June 2017. [252]
According to the interview transcript: [253]
PM: "Do you believe in climate change? Do you believe it exists?"

DT: "There is a cooling and there is a heating and I mean, look – it used to not be climate change. It used to be global warming. Right?"

PM: "Right."

DT: "That wasn't working too well, because it was getting too cold all over the place. The ice caps were going to melt, they were going to be gone by now, but now they're setting records, so OK, they're at a record level. There were so many thing happening, Piers. I'll tell you what I believe in. I believe in clear air. I believe in crystal clear beautiful water. I believe in just having good cleanliness in all. Now, that being said, if somebody said go back into the Paris Accord, if we could go back into the Paris Accord, it would have to be a completely different deal because we had a horrible deal, As usual, they took advantage of the United States. We were in a terrible deal. Would I go back in? Yeah, I'd go back in. I like, as you know, I like Emmanuel… No, no, I like Emmanuel, I would love to, but it's got to be a good deal for the United States."
January 17, 2018
In an interview with The Wall Street Journal, Trump's EPA Administrator Scott Pruitt outlined his plans to remake the EPA in 2018. His goals include rewriting rules for power plant emissions made under the Obama administration, and speeding the permit review process under the EPA. [251]
Pruitt emphasized he wanted to move fast. "There's tremendous opportunity to show really significant results to the American people in a really short time frame," Pruitt said. [251]
WSJ author Timothy Puko notes that Pruitt had memorialized the moment that Trump announced the exit from the Paris climate agreement by hanging a framed photo of the two of them in the Rose Garden with an autograph of Pruitt's prepared remarks, along with the comment "Scott—Great Job!" [251]
In EPA chief Scott Pruitt's office: a @realDonaldTrump autograph from the Paris climate accord withdrawal announcement:
"Scott – Great Job!"
"Be certain facts are correct"https://t.co/gGmIMYE49H
W/ @EliStokols pic.twitter.com/qO7jCtnxvL

— Tim Puko (@TimPuko) January 18, 2018
One of Pruitt's goals is to begin weekly performance assessments for ever EPA office, and to get the permitting process to under six months. Former EPA administrator Gina McCarthy commented on Pruitt's shift of focus for the EPA away from climate change. [251]
"Everything the agency does is to protect public health and the public from future risks," said McCarthy. "You don't stop smoking because it kills you when you smoke the cigarette; it's because it kills you later. It's the same argument with climate change. You take action today to protect health today and in the future." [251]
January 2018
Following the release of the book Fire and Fury: Inside the Trump White House by Michael Wolff, Trump released a statement excoriating former chief strategist Steve Bannon for statements that appeared in the book where Bannon reportedly said that Trump's his son-in-law Jared Kushner's meeting with a Russian lawyer was "treasonous" and "unpatriotic." [247], [248]
"Steve Bannon has nothing to do with me or my Presidency. When he was fired, he not only lost his job, he lost his mind. Steve was a staffer who worked for me after I had already won the nomination by defeating 17 candidates, often described as the most talented field ever assembled in the Republican party," Trump said in the statement. [248]
Following Fire and Fury's publishing, mega donor Rebekah Mercer publicly rebuked Bannon for his reported statements about the president, and Bannon announced that he would step down from Breitbart News. [249], [250]
October 17, 2017
President Donald Trump spoke at the conservative Heritage Foundation's annual President Club's Meeting, where he encouraged Heritage to push for antiregulation policy. Trump promoted his tax plan, which he described as a "once-in-a-generation opportunity to revitalize our economy." [237], [238]
"Lower taxes mean bigger paychecks, more jobs, and stronger growth," he said, describing existing corporate taxes as a "giant self-inflicted economic wound." [17:47], [238]
View the full 34-minute video of his speech below: Some notable quotes below (emphasis added): [237]
"We believe we should preserve our history, not tear it down. Now they're even trying to destroy statues of Christopher Columbus. What's next? It has to be stopped. It's heritage." [7:19]

"We believe that strong nations must have strong borders and that our most important job is to serve the needs of America and the American people. That includes common-sense reforms like cracking down on sanctuary cities, ending catch-and-release, and very importantly ending chain migration." [8:12]

"This is the message I delivered in my address to the United Nations. I told the leaders in that hall […] that just like I expect them to put the needs of their countries first, I will always put the needs of our country first. That is why we are withdrawing from one-sided international deals like the Trans-Pacific Partnership and the Paris Climate Accord." [9:09]

Noting increases in defense spending, Trump said "As Ronald Reagan said, we believe in peace through strength."[10:17]

"We have taken action to repeal the EPA's so-called 'Clean Power Plan' and we have ended, finally, the war on clean, beautiful coal. People going back two work. They're going back to work." [12:26]
October 12, 2017
President Donald Trump appointed climate change denier Kathleen Hartnett-White as chair of the Council on Environmental Quality (CEQ), pending approval via a U.S. Senate confirmation hearing process, where she will likely face questions regarding her history of promoting fossil fuels and denying climate change. [222]
Hartnett-White has a history of representing fossil fuel interests. During her tenure as chair of the Texas Commission on Environmental Quality (TCEQ), appointed by then-governor Rick Perry, the TCEQ was found to "not consistently ensure violators are held accountable." According to a 2003 Texas State Audit, polluters "often have economic benefits that exceed their penalties, which could reduce their incentive to comply." [223]
As head of the CEQ, Hartnett-White would be in charge of coordinating interagency science, climate, and environmental policy and oversee things such as the National Environmental Policy Act (NEPA) review process and agency compliance with that law. [222]
"Though CEQ oversees the NEPA process, it remains unclear how seriously Hartnett-White will take the NEPA review process, for decades seen as a bedrock of U.S. environmental regulation since NEPA became law in 1970," DeSmog's Steve Horn reported. [222]
The Environmental Working Group (EWG) released a press statement critical of Hartnett-White's appointment:
"At least Butch and Sundance had to put some effort into robbing banks and trains," Ken Cook, EWG's president, said in a press statement. "If Hartnett-White joins Administrator Pruitt, polluters will stroll through the front doors of both the EPA and the White House, no questions asked, as the rampant looting of environmental and public health protection policies continues." [224]
October 10, 2017
Trump's appointed EPA Administrator Scott Pruitt signed a proposed rule to begin withdrawal from the Clean Power Plan, Reuters reported: [239]
"Here's the president's message: The war on coal is over," Pruitt announced earlier at a gathering with coal miners in Hazard, Kentucky. [239]
The official EPA press release announced the repeal of what it described as "the so-called 'Clean Power Plan (CPP)'":
"After reviewing the CPP, EPA has proposed to determine that the Obama-era regulation exceeds the Agency's statutory authority. Repealing the CPP will also facilitate the development of U.S. energy resources and reduce unnecessary regulatory burdens associated with the development of those resources, in keeping with the principles established in President Trump's Executive Order on Energy Independence," the press release read. [240]
As the New York Times reported, the decision is a "personal triumph for Mr. Pruitt, who as Oklahoma attorney general helped lead more than two dozen states in challenging the rule in the courts." [241]
August 2017
DeSmog reported that Robert Powelson, newly appointed commissioner to the Federal Energy Regulatory Commission (FERC), previously received gifts from the energy and utility sector while working as a state regulator. In his position at the FERC, Powelson would be regulating those sectors at a federal level. [235]
June 1, 2017
Donald Trump officially announced that the U.S. would withdraw from the Paris Accord, effective November, 2020, one day after the 2020 election. [210], [211]
"The United States will withdraw from the Paris climate accord," Trump said, "but begin negotiations to re-enter either the Paris accord or an entirely new transaction on terms that are fair to the United States and its businesses, workers and taxpayers."
"We'll see if we can make a deal that's fair," he added. "If we can, that's great. If we can't, that's fine."
View text of Trump's full statement on the Paris Climate Accord at the White House website. [218]
Shortly before the press conference began, CNN reported that the White House had told Congress of the decision.
"We will initiate the process, which, all told, takes four years in total," White House energy policy adviser and former fossil fuel lobbyist Michael Catanzaro told Congressional staffers in a conference call just before Trump's speech. "But we're going to make very clear to the world that we're not going to be abiding by what the previous administration agreed to."
Reuters reported that Trump had misunderstood research that he had cited as justification for withdrawing from the Paris Climate Agreement. Trump had said during the speech that even if fully implemented, the Paris agreement would not have a large impact:
"Even if the Paris Agreement were implemented in full, with total compliance from all nations, it is estimated it would only produce a two-tenths of one degree Celsius reduction in global temperature by the year 2100," Trump said.

"Tiny, tiny amount."
According to White House documents reviewed by Reuters, Trump's statement was attributed to research by the Massachusetts Institute of Technology (MIT) in a April 2016 study titled "How much of a difference will the Paris Agreement make?" [212], [213]
Erwin Monier, one of the study's authors and a a lead researcher at the MIT Joint Program on the Science and Policy of Global Change, said "We certainly do not support the withdrawal of the U.S. from the Paris agreement," [212]
"If we don't do anything, we might shoot over 5 degrees or more and that would be catastrophic," said John Reilly, the co-director of the program. He also noted that MIT's scientists were not offered a chance to explain their work, and were not contacted by the White House. [212]
DeSmog looked deeper into Trump's sources, and found that when Trump claimed "onerous energy restrictions" would be placed on the U.S., he was citing figures from the National Economic Research Associates (NERA). NERA is the same group that had carried out a study for the tobacco industry in the 1990s that concluded there wasn't a link between tobacco advertising and smoking levels. [214]
The NERA study claiming that the Paris agreement would "cost" America 2.7 million jobs was funded by the American Council for Capital Formation (ACCF) and the U.S Chamber of Commerce. The Chamber has been described as "Big Tobacco's Staunch Friend in Washington," while ACCF has received over $1 million from oil giant ExxonMobil. [215], [216]
An AP Fact Check noted that the study "makes worst-case assumptions that may inflate the cost of meeting U.S. targets under the Paris accord while largely ignoring the economic benefits to U.S. businesses from building and operating renewable energy projects." [217]
March 24, 2017
President Trump announced that he had approved the Keystone XL pipeline, reversing the pervious decision by former President Barack Obama to reject it. While Trump said the project would create 28,000 U.S. jobs Reuters noted that a 2014 State Department study had predicted just 3,900 construction jobs and 35 permanent jobs would be created by the project. [243]
As DeSmog Canada reported, despite Trump granting the presidential permit required to build the pipeline, this does not guarantee it will be built. [242]
"It's going to be an incredible pipeline, greatest technology known to man or woman. And frankly, we're very proud of it," Trump said in the official announcement of the pipeline's approval. "When completed, the Keystone XL pipeline will span 900 miles – wow – and have the capacity to deliver more than 800,000 barrels of oil per day to the Gulf Coast refineries. That's some big pipeline." [244]
February 24, 2017
Trump was a speaker at the Conservative Political Action Conference (CPAC). View the complete video at The New York Times. [208]
CPAC is sponsored by conservative and pro-industry groups, including The Heritage Foundation, Fueling U.S. Forward, American Legislative Exchange Council (ALEC), Leadership Institute, Capital Research Center, Charles Koch Institute, FreedomWorks, America Rising, American Petroleum Institute, American Enterprise Institute (AEI), Independent Women's Forum, and many others. [209]
February 2017
As reported by GreenWire, Trump chose climate change denier Mike Catanzaro, who is also a lobbyist for oil and gas companies Noble Energy, Devon Energy, Encana Oil and Gas, American Fuel and Petrochemical Manufacturers (AFPM), and Hess Corporation, as a top energy policy aide. [200], [201], [203], [204], [205], [206], [207]
As DeSmog reported, Catanzaro served as a top energy aide during Trump's presidential campaign. According to GreenWire, he is expected to serve as special assistant to Trump for energy and environmental issues under the umbrella of the White House National Economic Council. [202], [200]
January 25, 2017
Trump's team announced that the Atlantic Coast pipeline would be among the White House's top priorities for infrastructure projects. [195]
DeSmog reported that it was surprising that there was only one pipeline project to be in the list of 50. The Atlantic Coast pipeline was proposed by a partnership among Dominion Resources, Duke Energy, and Southern Gas Company. [196]
The full list, titled "Priority List: Energy and National Security Projects," includes various highway and rail expansions, airport upgrades, hydro and wind power projects, new transmission lines, and the Atlantic Coast, which would carry natural gas obtained via hydraulic fracturing ("fracking"). [197]
January 20, 2017
DeSmog reported that, after President Donald Trump assumed power in the White House, the climate change section of the White House's website was removed. Journalist Brian Kahn of ClimateCentral.com was the first to point this out on Twitter. [198]
The new web section does mention environmental protection, but the word "climate" appears only once, and only in reference to the administration's plans to do away with President Obama's Climate Action Plan. [198]
December 19, 2016
While Donald Trump claimed that he had no need for the Koch Brothers, DeSmog mapped out the extensive links between the Trump Administration and Koch affiliates and business associates: [199]
December 10, 2016
Trump picked ExxonMobil CEO Rex Tillerson, who—as Desmog reported—has close personal and company ties to Russia and its President Vladimir Putin. [181]
"If the goal is to drain the swamp in D.C., Tillerson might not be your man; Exxon's business plan continues to require raising the level of the ocean to the point where Foggy Bottom will be well underwater," said 350.org founder Bill McKibben in a press release. "But this is certainly a good way to make clear exactly who'll be running the government in a Trump administration — just cut out the middleman and hand it directly to the fossil fuel industry."
Rex Tillerson was sworn in as Secretary of State on February 1, 2017 after being confirmed by the Senate earlier the same day. [184]
December 8, 2016
Bloomberg reports on a memo by President-Elect Trump's transition team requesting a list of employees and contractors who attended United Nations climate meetings. Information sought included agency loan programs, research activities, and the basis for statistics regarding the Obama administration's social cost of carbon metrics. [180]
Catherine Trywick at Bloomberg notes that "there is a fear that people who worked on climate policy under Obama could be targeted under the Trump administration, because some of the names who have been floated as cabinet members are very hostile towards climate change and environmental concerns." [180]
Senator Ed Markey responded by sending a letter to Trump, warming that the punishment of agency workers carrying out policies his administration disagrees with "would be tantamount to an illegal modern-day political witch hunt, and would have a profoundly chilling impact on our dedicated federal workforce."[180]
Energy Department employees said they had been unsettled by the information request by Trump's team. [180]
"It's certainly alarming that they would be targeting specific employees in this way," said Michael Halpern, deputy director of the Center for Science and Democracy at the Union of Concerned Scientists. "Scientists are looking at this with some suspicion, because many of the people who have been chomping at the bit to dismantle federal climate change science programs are now deeply embedded in the transition." [180]
December 7, 2016
Trump nominated former Oklahoma attorney general Scott Pruitt to run the Environmental Protection Agency (EPA). Pruitt was confirmed as administrator of the EPA on February 17, 2017. Pruitt's initial committee confirmation vote was to take place on February 1, 2017, but the vote was delayed when Democrats boycotted the planned vote. [185], [186], [187], [188]
At the time of Pruitt's nomination, DeSmog reported on Pruitt's history working with oil, gas, and utility companies could affect his confirmation. [189], [190]
DeSmog mapped Pruitt's extensive ties to the fossil fuel industry: [191]
December 1, 2016
The Intercept reports that Donald Trump's first pick for the NASA transition team is Christopher Shank, a climate change denier who previously worked with Rep. Lamar Smith. Shank has criticized NASA for the scientific data it releases, saying in a 2015 panel that "The rhetoric that's coming out, the hottest year in history, actually is not backed up by the science — or that the droughts, the fires, the hurricanes, etc., are caused by climate change, but it's just weather." [183]
September 22, 2016
Donald Trump was a keynote speaker at the "Shale Insight 2016" conference, featuring major companies from the oil and gas industry. [17]
"It's great to be with so many of my friends," Trump began. "Oh, you will like me so much."
"Do you know all of my life, that business has never had problems, but in the last seven or eight years, it's been tough," Trump said. "With the EPA, with all of the difficulties you're going through." [17]
DeSmog's Sharon Kelly notes that, despite's Trump's statement, the Marcellus shale industry barely existed eight years ago.
"America is sitting on a treasure trove of untapped energy," Trump told the crowd. "Some $50 trillion in shale energy, oil reserves and natural gas on federal lands, in addition to hundreds of years of coal energy reserves. It's all upside for this country." [17]
View the full video of Trump's speech below:
The Washington Examiner reported that, at the conference, Trump backed off of his prior statement that he would eliminate the Environmental Protection Agency as part of his plan to eliminate the federal budget deficit. [194]
"I will refocus the EPA on its core mission of ensuring clean air, and clean, safe drinking water for all Americans," Trump said at the conference. "I believe firmly in conserving our wonderful natural resources and beautiful natural habitats. My environmental agenda will be guided by true specialists in conservation, not those with radical political agendas." [194]
Trump cited a study by the industry-funded Institute for Energy Research (IER), declaring that opening up federal land to oil and gas drilling could contribute to $20 trillion in economic activity over the next 40 years. Trump also promised to open up drilling on the coasts: [194]
"Our energy policy will make full use of our domestic energy sources, including traditional and renewable energy sources," Trump said. [194]
Trump also said that he would further open up the Marcellus and Utica shale regions to hydraulic fracturing (fracking). [194]
"The development of the Marcellus and Utica shales will fundamentally change the economic landscape of this region and our country, bringing extraordinary new prosperity to millions," Trump said. [194]
May 17, 2016
In an interview with Reuters, Donald Trump promised that he would renegotiate or pull America out entirely from the Paris Climate Agreement: [3]
"I will be looking at that very, very seriously, and at a minimum I will be renegotiating those agreements, at a minimum. And at a maximum I may do something else," Trump told Reuters.

"But those agreements are one-sided agreements and they are bad for the United States."
Trump said that he did not belive China would adhere to its pledge under Paris:
"Not a big fan because other countries don't adhere to it, and China doesn't adhere to it, and China's spewing into the atmosphere," he said.
The Obama administration pledged to cut emissions by 26 to 28 percent by 2025 over 2005, while China promised to halt emissions increases by 2030.
"This is another example of Trump's dangerous lack of judgment and the very real impacts it could have for all of us," said Gene Karpinski, president of the U.S.-based environmental group League of Conservation Voters.
May 26, 2016
Trump spoke about his "America First Energy Plan," promising that during his first 100 days in office he would "rescind all the job-destroying Obama executive actions including" his landmark climate regulations, "cancel the Paris Climate Agreement," and "stop all payments of US tax dollars to UN global warming programs." [178]
Trump detailed his "100 day action plan" as follows:
"We're going to rescind all the job-destroying Obama executive actions including the Climate Action Plan and the Waters of the

U.S.

rule.
We're going to save the coal industry and other industries threatened by Hillary Clinton's extremist agenda.
I'm going to ask Trans Canada to renew its permit application for the Keystone Pipeline.
We're going to lift moratoriums on energy production in federal areas
We're going to revoke policies that impose unwarranted restrictions on new drilling technologies. These technologies create millions of jobs with a smaller footprint than ever before.
We're going to cancel the Paris Climate Agreement and stop all payments of

U.S.

tax dollars to

U.N.

global warming programs.
Any regulation that is outdated, unnecessary, bad for workers, or contrary to the national interest will be scrapped. We will also eliminate duplication, provide regulatory certainty, and trust local officials and local residents.
Any future regulation will go through a simple test: is this regulation good for the American worker? If it doesn't pass this test, the rule will not be approved."
March 3, 2016
Trump attended the 11th GOP candidate's debate in Detroit where declared that, as part of proposed tax cuts, he would cut the "Department of Environmental Protection," by which he presumably meant the Environmental Protection Agency (EPA). The full quote below, as noted by The Washington Post: [193]
CHRIS WALLACE (MODERATOR): "Mr. Trump, your proposed tax cut would add $10 trillion to the nation's debt over 10 years, even if the economy grows the way that you say it will. You insist that you could make up for a good deal of that, you say, by cutting waste, fraud, and abuse."
TRUMP: "Correct."

WALLACE: "Like what? And please be specific."

TRUMP: "Department of Education. We're cutting Common Core. We're getting rid of Common Core. We're bringing education locally. Department of Environmental Protection. We are going to get rid are of it in almost every form. We're going to have little tidbits left but we're going to take a tremendous amount out."

We have various other things. If you look at the IRS, if you look at every single agency, we can cut it down, and I mean really cut it down and save. The waste, fraud, and abuse is massive."[193]
Funding
Top Campaign Contributors
The Center for Responsive Politics' OpenSecrets.org lists Donald Trump's top campaign contributors in 2016: [18]
CONTRIBUTOR

TOTAL

Murray Energy
$102,659
Alliance Coal
$66,679
Bank of America
$48,269
Wells Fargo
$45,803

US

Army
$44,765

US

Government
$43,306

US

Air Force
$38,534
Jennmar Corp
$38,046
American Airlines Group
$37,509

US

Navy
$35,350

US

Dept of Defense
$32,673

XPO

Logistics
$31,541
Realogy Corp
$31,213

US

Postal Service
$30,684
Berkshire Hathaway
$30,540
Lockheed Martin
$28,855
Boeing Co
$27,033

US

Dept of Veterans Affairs
$26,984
Morgan Stanley
$25,415
United Continental Holdings
$25,331
Outside Spending
Trump's 2016 campaign was made successful through a range of support from corporations, labor unions, and other groups. Below is a summary of Committees who supported Trump, based on data from Opensecrets.org: [19]
Supported Trump
Assets
&

Personal Finances

According to public date on file at OpenSecrets.org detailing Donald Trump's personal finances. The 92-page report (PDF) details Trump's affiliations with over five hundred companies. [20]

While Trump did not release his tax returns for public scrutiny, citing an ongoing audit, he said that his financial disclosures more than made up for the fact: [21], [22]
"I released the most extensive financial review of anybody in the history of politics," Trump said. "It's either 100 or maybe more pages of names of companies, locations of companies, etc., etc., and it's a very impressive list, and everybody says that. … You don't learn much in a tax return."
The New York Times reported in May 2016 that while Trump has claimed his net worth is more than $10 billion, that figure cannot be verified with the disclosure form provided because the largest range for a single asset's worth is "over $50 million." [23]
In September 2020, the New York Times revealed that Trump had paid no income tax in ten of the previous fifteen years and had paid just $750 in federal income tax the year he became President. [290]
The investigation, based on tax records that the paper had procured and which extended back for over two decades, also revealed Trump's businesses reporting significant losses. In 2018, Trump declared $47.4 million in losses, while between 2000 and 2020 his golf courses alone lost $315.6 million. [290]
Trump's Cabinet
&

Staff (2017)

The New York Times (NYT) reported on the status of Donald Trump's cabinet, as of March, 2017. As CNN reported, in addition to Cabinet-level positions, Trump has over 4,000 positions to fill with more than 1,200 requiring senate confirmation. Some notable names from the NYT list, combined with updates for more recent resignations or additions, below: [192], [229]

The Offical White House Cabinet page also lists Trump's current Cabinet positions, not all of which overlap with the March 2017 NYT list. [234]
Landing Teams (2016)
E&E News outlined Donald Trump's landing teams. They report that these so-called landing teams are responsible for "will be responsible for interviewing top government officials and helping to set the new administration's policy agenda." Here is a snapshot of what the team looked like on December 16, 2016: [182]
Commodity Futures and Trading Commission
Description
Sharon Brown-Hruska
director of

NERA

Economic Consulting's securities and finance practice.
Consumer Financial Protection Bureau

CJ

Jordan
president and

CEO

of Jordan Management Group

LLC

.
Paul Atkins

CEO

at Patomak Global Partners

LLC

and former commissioner of

U.S.

Securities and Exchange Commission.
Department of Agriculture
Brian Klippenstein
executive director, Protect the Harvest.
Joel Leftwich
staff director on the Senate Agriculture, Nutrition and Forestry Committee and former PepsiCo lobbyist.
Department of Commerce
A. Mark Neuman
counselor for international trade and global strategies at L Brands Inc.
David Bohigian
managing director of Pluribus Ventures, former Commerce assistant secretary.
George Sifakis
founder and

CEO

of Ideagen.
Tom Leppert
former

CEO

of Kaplan, Inc.
William Gaynor
president and

CEO

at Rock Creek Advisors

LLC

.
Department of Defense
Bert Mizusawa
major general in the

U.S.

Army Reserve.
Chris Hassler
president and

CEO

at Syndetics, Inc.
Craig Duehring
former assistant secretary of the Air Force for manpower and reserve affairs.
Dakota Wood
senior research fellow for defense programs at the Heritage Foundation.
David McCracken
fellow at Oak Ridge Strategies Group Inc.
David Trachtenberg
owner of Shortwaver Consulting,

LLC

.
Earl Matthews

U.S.

Army.
Justin Johnson
senior policy analyst for defense budgeting policy at the Heritage Foundation.
Keith Kellogg
vice president of strategic initiatives at Cubic Corporation.
Kendell Pease
kendell

LLC

.
Kenneth Braithwaite
senior vice president and executive officer,

VHA

Mid-Atlantic at Vizient, Inc.
Mark Albrecht
chairman of the board of

U.S.

Space

LLC

.
Michael Duffey
executive director of Republican Party of Wisconsin.
Michael Egan
consultant at the Boston Consulting Group.
Mira Ricardel
former Boeing executive and

DOD

official.
Sergio de la Pena

CEO

of de la Pena Consulting

LLC

.
Thomas Carter
executive at Elbit Systems of America.
Trae Stephens
principal at Founders Fund.
Whitney Meyers
formerly of the Defense Intelligence Agency.
William Hartzog
president and

CEO

at Burdeshaw Associates, Ltd. and former

U.S.

Army general.
Department of Education
James Manning
self-employed consultant.
Kathleen Madigan Rebarber
senior research scientist at AccountabilityWorks.
Kent Talbert
attorney at Kent D. Talbert

PLLC

.
Thomas Wheeler
attorney at Frost Brown Todd,

LLC

.
Williamson Evers
research fellow at the Hoover Institution.
Department of Energy
Daniel Simmons
vice president for policy at the Institute for Energy Research, formerly at the American Legislative Exchange Council.
David Jonas
partner at Fluet, Huber + Hoang, PLLC

Jack Spencer
vice president of the Institute for Economic Freedom and Opportunity at the Heritage Foundation.
Kelly Mitchell
sales executive at Multi-Automatic Tool

&

Supply Co., outreach vice chair for Michigan Republican Party.
Mark Maddox
former acting assistant secretary of fossil energy at

DOE

during the George W. Bush administration.
Martin Dannenfelser, Jr.
previously at the Energy Innovation Reform Project and House Energy and Commerce Committee.
Tom Pyle
president of the American Energy Alliance and a former Republican congressional aide.
Travis Fisher
economist at the Institute for Energy Research, former economist at the Federal Energy Regulatory Commission.
William Greene
deputy director of government affairs at Safari Club International.
Department of Health and Human Services
Andrew Bremberg
Right Policy,

LLC

.
Ed Haislmaier
senior research fellow at the Heritage Foundation.
Eric Hargan
shareholder at Greenberg Traurig

LLP

.
John Brooks
department head of health policy and economics at the

MITRE

Corp.
Kamran Daravi
adviser of the United Nations economic and social council.
Maggie Wynne
Knights of Columbus.
Marie Meszaros
policy analyst for the Committee for a Responsible Federal Budget.
Nina Owcharenko Schaefer
, director of the Center for Health Policy Studies at the Heritage Foundation.
Paula Stannard
former deputy general counsel and acting general counsel at

HHS

.
Renee Amoore
founder and president of the Amoore Group, Inc.
Scott Gottlieb
fellow at the American Enterprise Institute.
Department of Homeland Security
Bradley Buswell

CEO

of Morpho Detection

LLC

.
Hugo Teufel
senior counsel of global privacy at Raytheon Co.
James Carafano
vice president of foreign and defense policy studies at the Heritage Foundation.
John Barsa
director of business development at Goldbelt, Inc.
John Sanders

CEO

at Pramantha Solutions, Inc.
Jonathan Spaner
public sector practice at McKinsey

&

Company.
Katharine Gorka
president and co-founder of the Council on Global Security.
Lora Ries
senior principal at

CSRA

Inc.
Michael Dougherty

CEO

of the Secure Identity

&

Biometrics Association.
Thomas DiNanno
senior fellow at the International Assessment

&

Strategy Center.
Department of Housing and Urban Development
Jimmy Kemp
president of the Jack Kemp Foundation.
Shawn Krause
executive vice president at Quicken Loans.
Department of Justice
Brian Benczkowski
partner at Kirkland

&

Ellis

LLP

.
David Higbee
managing partner of Hunton

&

Williams

LLP

's Washington,

D.C.

office.
Edmund Searby
partner at BakerHostetler.
Greg Katsas
partner at Jones Day.
James Burnham
associate at Jones Day

LLP

.
Lizette Benedi Herraiz
senior vice president and general counsel at Strayer University.
Michael Battle
partner at Barnes

&

Thornburg

LLP

.
Ronald Tenpas
attorney at Morgan, Lewis

&

Bockius

LLP

involved in lawsuit against the Clean Power Plan.
Stefani Carter
principal at Stefani Carter

&

Associates,

LLC

.
Steven Engel
partner at Dechert

LLP

.
Thomas Wheeler
attorney at Frost Brown Todd,

LLC

.
William Cleveland
City of Alexandria Public Schools.
Zina Bash
former counsel to Senate Judiciary Committee.
Department of Labor
Diana Furchtgott-Roth
senior fellow at the Manhattan Institute for Policy Research.
F. Vincent Vernuccio

III

director of labor policy at the Mackinac Center for Public Policy.
Loren Smith
director at Capital Alpha Partners

LLC

.
Nathan Mehrens
general counsel and president of Americans for Limited Government Research Foundation.
Richard Manning
president of Americans for Limited Government.
Veronica Birkenstock
president of Practical Employee Solutions.
Department of State
Alexander Gray
Trump campaign adviser.
Amy Bradshaw
project leader at the Boston Consulting Group.
Andrew Peek
assistant professor at Claremont McKenna College.
Ashley Bell
Republican National Committee strategist.
Catharine O'Neill
former intern on the House Foreign Affairs Committee.
Charles Glazer
former

U.S.

ambassador to El Salvador.
Christopher Burnham
chairman of Cambridge Global Capital,

LLC

.
Erin Walsh
retired from Goldman Sachs.
Herman Pirchner
, founding president of the American Foreign Policy Council.
Jackie Wolcott
former executive director at

U.S.

Commission on International Religious Freedom.
Kristal Quarker Hartsfield
director of intergovernmental affairs, executive office of the governor of Maryland.
Robert Blau
former State Department official.
Steven Groves
a critic of the Paris Agreement on climate change. Heritage Foundation.
Department of The Interior
Daniel Jorjani
general counsel at Freedom Partners.
Doug Domenech
director of the Texas Public Policy Foundation's Fueling Freedom Project, former Interior official.
Karen Budd-Falen
lawyer and former Reagan administration Interior official.
Kathy Benedetto
geologist at Bioxy Research; former House Natural Resources Committee aide.
Mary Bomar
former director of the National Park Service.
Ned Mamula
scholar at the Cato Institute and former Interior official.
Scott Cameron
former Interior deputy assistant secretary for performance, accountability and human resources.
Department of Transportation
Bo Denysyk
vice president at Global

USA

Inc.
Brigham McCown
managing member at Kilgore McCown,

PLLC

.
Nancy Butler
former vice president of government and federal relations at

AECOM

and former

DOT

staffer.
Shirley Ybarra
former senior transportation policy analyst at Reason Foundation.
T. Finch Fulton
account supervisor at

VOX

Global.
Department of Treasury
Edward O'Callaghan
partner at Clifford Chance

LLP

.
Eileen O'Connor
Law Office of Eileen J. O'Connor,

PLLC

.
Keith Noreika
partner at Simpson Thacher

&

Bartlett

LLP

.
Kimberly Reed
president of the International Food Information Council Foundation.
Mark Woolway
acting

CFO

at Zenefits.
Michael Friedman
consultant at the Boston Consulting Group.
Thomas Feddo
partner at Alston

&

Bird

LLP

.
Todd Steggerda
partner at McGuireWoods

LLP

.
Department of Veterans Affairs
Amber Smith
self-employed author.
Bill Chatfield
self-employed consultant.
Darin Selnick
self-employed consultant.
Ellen Embrey
founder and managing partner of Stratitia, Inc.
J. Keith Kellogg
senior vice president at Cubic Corp.
Lolita Zinke
small business woman and wife of Montana Republican Rep. Ryan Zinke.
Lynda Davis
executive vice president, Tragedy Assistance Program for Survivors.
Michael Meese
chief operating officer and secretary at the American Armed Forces Mutual Aid Association.
Philip Spencer
consultant at the Boston Consulting Group.
Ronald Thomas
managing principal at ThomasRiley Strategies,

LLC

.
Steve Buyer
former Indiana Republican congressman.

EPA

Amy Oliver Cooke
executive vice president and director of the Energy Policy Center for the Independence Institute in Colorado.
Austin Lipari
deputy director of the student division at the Federalist Society.
Christopher Horner
senior fellow at the Competitive Enterprise Institute.
David Kreutzer
senior research fellow at the Heritage Foundation.
David Schnare
general counsel at the Energy and Environment Legal Institute.
David Stevenson
director of the Center for Energy Competitiveness at the Caesar Rodney Institute.
George Sugiyama
principal at the Sugiyama Group

LLC

, former counsel to

EPA

air administrator.
Harlan Watson
former staffer on the House Science, Space and Technology Committee under then-Chairman Ralph Hall (R-Texas).
Myron Ebell
director of the Center for Energy and Environment at the Competitive Enterprise Institute.
Federal Communications Commission
Roslyn Layton
Ph.D. student at Aalborg University.
General Services Administration
Casey Coleman
group vice president at Unisys Corp.
Charles James
partner at Williams Mullen.
Don Williams
principal at Donald Williams Group

LLC

.
George Nesterczuk
owner and president of Nesterczuk

&

Associates.
Kurt Stout
executive vice president of government solutions at Colliers International.
Robert Mackichan
partner at Holland

&

Knight

LLP

.
Robert Tompkins
partner at Holland

&

Knight

LLP

.
National Aeronautics and Space Administration
Christopher Shank
Republican staff director for the House Committee on Science, Space and Technology.
Greg Autry
assistant professor at the University of Southern California.
Jack Burns
professor at the University of Colorado.
Jeff Waksman
research fellow at the

U.S.

House of Representatives.
Rodney Liesveld
formerly of

NASA

.
Sandra Magnus
executive director of the American Institute of Aeronautics and Astronautics.
Steve Cook
acting president of Dynetics Inc.
National Security Council
Brad Hansell
consultant at the Boston Consulting Group.
Jennifer Arangio
principal at Command Consulting Group.
Kiron Skinner
director of Carnegie Mellon University's Center for International Relations and Politics.
Lisa Marie Cheney
president at Innovative Business Group.
Mark Scraba
president and chief champion officer at 29K Leaders.
Marshall Billingslea
former

NATO

assistant secretary general for defense investment.
Sven Kramer
formerly of the Defense Department.
Tera Dahl
executive director and co-founder of the Council on Global Security.
Thomas Higgins
executive vice president and chief administrative officer of First Data.
Yleem Poblete
fellow at the Institute for Policy Research at The Catholic University of America.
Office of Management and Budget
Dan Kowalski
a staffer on the Senate Budget Committee since 2012.
David Burton
senior fellow in economic policy at the Heritage Foundation.
Justin Bogie
senior policy analyst at the Heritage Foundation.
Karen Evans
partner at

KE&T

Partners,

LLC

.
Linda Springer
former Office of Personnel Management.
Mark Robbins
member of the

U.S.

Merit Systems Protection Board.
Pat Pizzella
member of the Federal Labor Relations Authority.
Paul Winfree
director of economic policy research at the Heritage Foundation.
Russ Vought
vice president of grassroots outreach at Heritage Action for America.
Office of Personnel Management
James Imoehl
assistant to the president at Gloucester Institute.
John Mullins
chief strategy officer at the Millennium Group International,

LLC

.
Paul Conway
independent consultant.
Office of the Comptroller of the Currency
Matthew Lusco
chief risk officer at Regions Financial Corp.
Office of the Director of National Intelligence
Benjamin Powell
partner at WilmerHale.
Brad Hansell
consultant at the Boston Consulting Group.
Bryan Smith
vice president and technical adviser at Beacon Global Strategies

LLC

.
Geof Kahn
policy director for the House Permanent Select Committee on Intelligence.
James Hoskins
retired chairman and

CEO

of Scitor Corp.
Juan Zarate
senior adviser at the Center for Strategic and International Studies.
L. Roger Mason, Jr.
senior vice president at Noblis.
Paul Becker
president and

CEO

of the Becker

T3

Group

LLC

.
Office of the

U.S.

Trade Representative
Jeff Gerrish
partner at Skadden, Arps, Slate, Meagher,

&

Flom

LLP

.
Nova Daly
senior public policy adviser at Wiley Rein

LLP

.
Rolf Lundberg
owner of the Lundberg Group

LLC

.
Stephen Vaughn
partner in the international trade practice group of King

&

Spalding

LLP

.
Small Business Administration
Anthony Parker
owner and president of the Parker Tide Corp.
Deanna Bass
principal at Bass Public Affairs.
Social Security Administration
David Black
former general counsel of the Social Security Administration.
White House/Executive Office of the President
Don McGahn
Jones Day partner and incoming White House counsel.
Jennifer Pavlick
Trump campaign.
Josh Pitcock
Trump campaign aide and Indiana lobbyist.
Katie Walsh
Republican National Committee chief of staff.
Marcia Lee Kelly
Trump campaign.
Reince Priebus
Republican National Committee chairman and incoming White House chief of staff.
Rick Dearborn
chief of staff to Trump's attorney general nominee, Sen. Jeff Sessions (R-Ala.).
Sean Cairncross
Republican National Committee chief operating officer.
Transition Team (2016)
The Washington Post notes that "Although Trump has portrayed himself as the ultimate outsider, in putting together a transition team the New York real estate mogul has chosen veteran Washington insiders, many of them lobbyists for fossil fuel companies and skeptics about climate science." [24]
Earlier in November, 2016, Politico PRO released an organizational chart for Trump's initial transition team structure: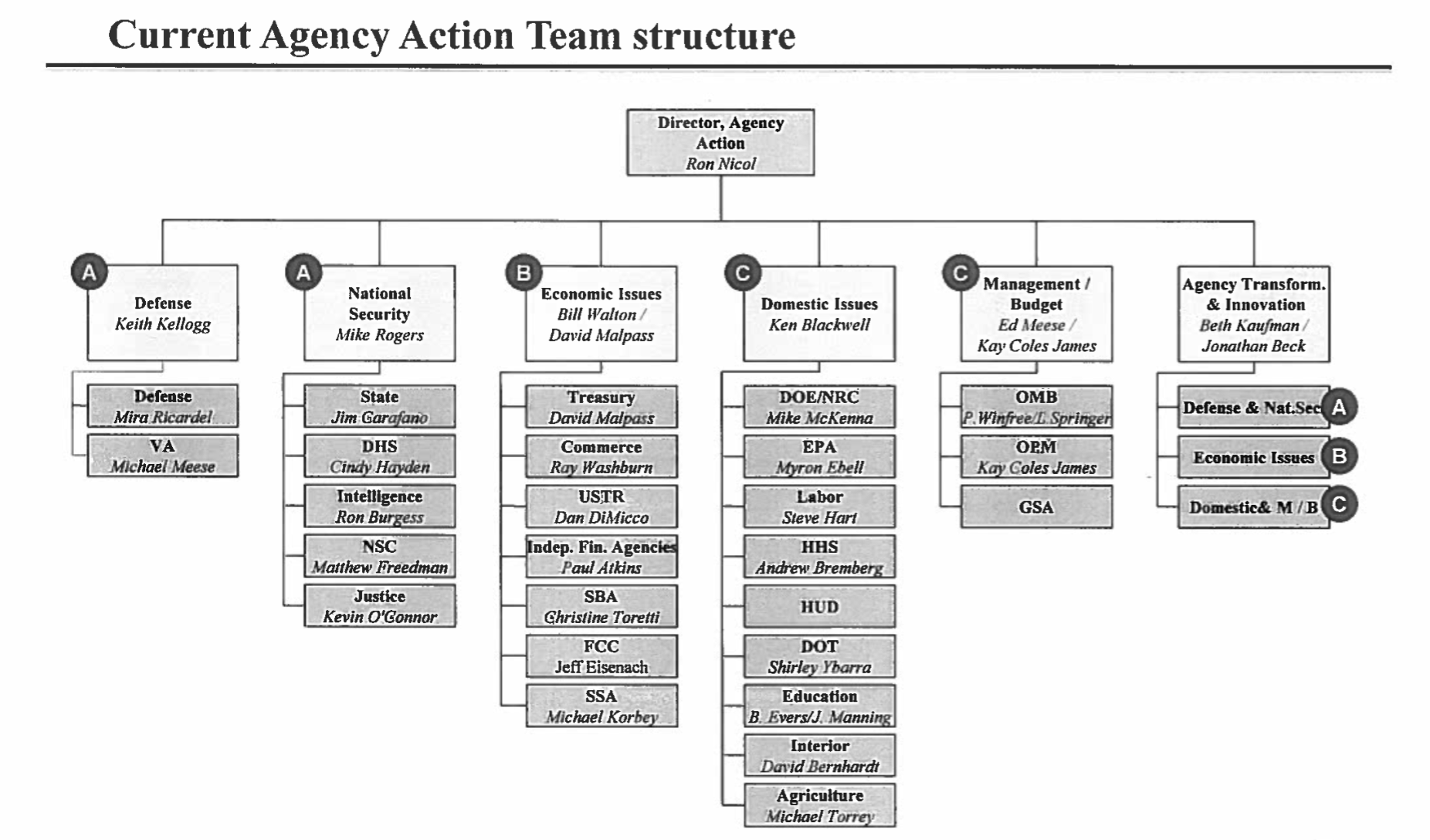 ClimateDenierRoundup notes that, "looking at all the lobbyists and beltway insiders, one would be forgiven for assuming his last campaign catchphrase was #StaffTheSwamp." The chart notes a Homeland Security transition led by Cindy Hayden of tobacco giant Altria. Leading labor is Steve Hart, chairman of Williams & Jensen, who represents businesses like Coca-Cola, General Electric, HSBC, and VISA. The agricultural sector is being managed by Michael Torrey, who represents the American Beverage Association. [25]
Politico notes that "Lobbyists are all over Donald Trump's transition team," singling out Cindy Hayden of Altira, Steve Hart of Williams & Jensen, Michael McKenna of MWR Strategies, David Bernhardt, Michael Torrey, and others. Myron Ebell leads the EPA transition. Ebell works for CEI, funded by ExxonMobil and the Kochs, and also heads the Cooler Heads Coalition. [26]
Energy and environment is manned by Michael McKenna, who works for MWR Strategies, which represents the chemical giant Dow, the Kochs, and coal giant Southern Company. Fracking magnate Harold Hamm is in the lead for Secretary of Energy. For Interior, if Trump doesn't give the position to Trump Jr., then it may go to Forrest Lucas, co-founder of Lucas Oil.
Note that the transition is a fluid process, and many names on this list will be replaced by others. For example, Mike Rogers withdrew from the national security lead. The New York Times reported that lobbyist Matthew Freedom, also on the national security team, as also fired. While the New York Times reported that Trump's "transition was in disarray," Trump maintained on Twitter that it was going "so smoothly." [27], [28]
Executive Committee
Trump released a statement on Friday, November 11, 2016 that outlined who would join his transition team's executive committee. Politico reports that Trump replaced New Jersey Gov. Chris Christie with Vice President-elect Mike Pence to chair the effort. They report that Christie's "viability as part of the team was thrown into question when two of his closest allies were convicted on charges of fraud and conspiracy related to the Bridgegate scandal." Trump's new executive committee was structured as follows: [138], [151]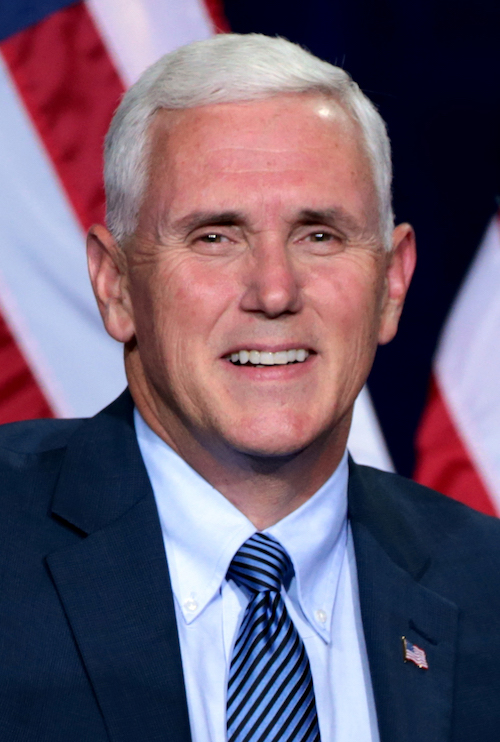 Media Transparency notes that Pence is a climate science denier. When asked whether he believed climate change was man-made, Pence responded: "I don't know that that is a resolved issue in science today." Pence added: "Just a few years ago, we were talking about global warming. We haven't seen a lot of warming lately. I remember back in the '70s we were talking about the coming ice age." [39]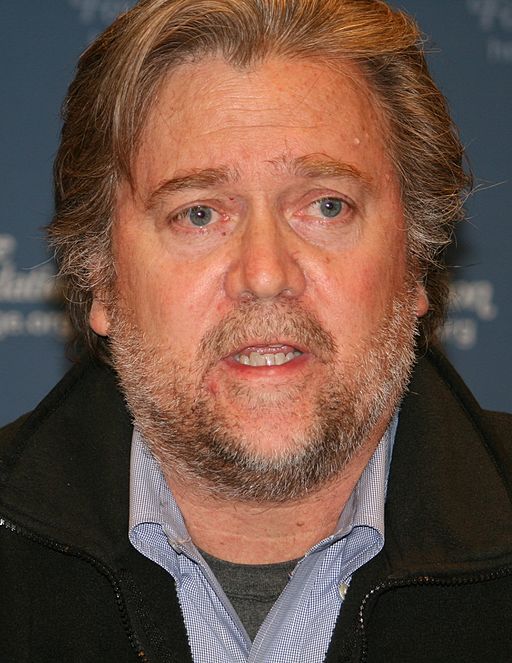 Stephen K. Bannon, emerging as Donald Trump's chief strategist, is the executive chairman of Breitbart News, which Bloomberg describes as the lineal descendant of the Drudge Report, and a "haven for people who think Fox News is too polite and restrained." Breitbart faced controversy earlier during 2016 election season, nicknamed "Trumpbart" by detractors. The Daily Beast writes "it is widely seen as a credulous purveyor of [Donald] Trump's angry populist, anti-immigration, anti-Muslim message, and as an enthusiastic booster of the reality show billionaire's candidacy." [152], [153]
Right Wing Watch notes that Glenn Beck accused Breitbart News of "having turned itself into an arm of the Trump campaign and likening its executive chairman, Steve Bannon, to Hitler's propagandist Joseph Goebbels." [154]
ClimateWire suggests that Bannon will be influential in shaping Trump's views on climate change, coming from a news network that describes environmentalists as "greentards" and "totally fu**ing wrong on climate change." Climate change denier and journalist James Delingpole wrote that the Breitbart network has already created a clear outline of how Bannon plans to advice Trump on climate change. [155], [156]
"One of his pet peeves is the great climate-change con," Delingpole wrote of Bannon. "It's partly why he recruited a notorious skeptic like myself."

"Basically," Delingpole wrote, "we won."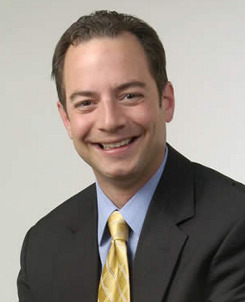 Trump picked Reinhold Richard (Reince) Priebus, chairman of the Republican National Committee (RNC), as his White House chief of staff. The New York Times reported that Priebus's appointment, alongside that of Bannon, created "rival centers of power in the Trump White House." While the Koch Brothers have refused to back Trump in the election, they are notably a considerable funder of the RNC. [157], [158]
Rep. Lou Barletta
Rep. Marsha Blackburn
Florida Attorney General Pam Bondi
Rep. Chris Collins
Jared Kushner
Rep. Tom Marino
Steven Mnuchin
Rep. Devin Nunes
Anthony Scaramucci
Donald Trump Jr.
Eric Trump
Ivanka Trump
Staff Leadership
Kellyanne Conway — Senior Adviser
David Bossie — Deputy Executive Director
Stephen Miller — National Policy Director
Jason Miller — Communications Director
Hope Hicks — National Press Secretary
Dan Scavino — Director of Social Media
Don McGahn — General Counsel
Katie Walsh — Senior Adviser
Agency Action
Ron Nicol – Director, Agency Action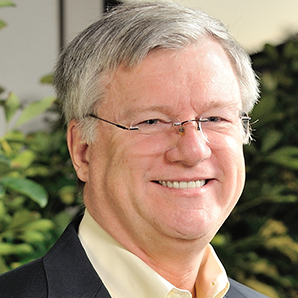 Ron Nichol, former US naval officer, has worked as senior advisor to The Boston Consulting Group (BCG) since January of 2016. Prior to his work at BCG, he worked for Babcock and Wilcox. He will oversee the following six groups, each of which also has its own team lead. [29]
Affiliations
Boston Consulting Group – Senior Advisor, previous senior partner and managing director.
Babcock

&

Wilcox — Prior position.
Defense
Keith Kellogg – Defense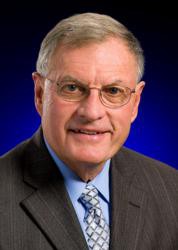 Keith Kellogg is a retired Army lieutenant general who previously endorsed Trump. Since retiring from the military in 2003, Kellogg has worked for a number of defense and homeland security contractors including GTSI, Oracle Corp., Coalition of Provisional Authority, and others. [28]
Affiliations
GTSI

— Member, Board of Directors. [30]

CACI

International Inc. — Executive Vice President (January 2005 – July 2009). [31]
Abraxis — Former President (2014). Abraxis is a wholly-owned subsidiary of Cubic Corp. [31]
Coalition Provisional Authority in Baghdad — Chief Operations Officer (Nov. 2003 – March 2004) [31]
Oracle Corp. — Senior Vice President of Homeland Security Solutions (January 2005 – ). [33]

U.S.

Army — Lieutenant General. Served 1971 to July 2003. [31]
Mira Ricardel – Defense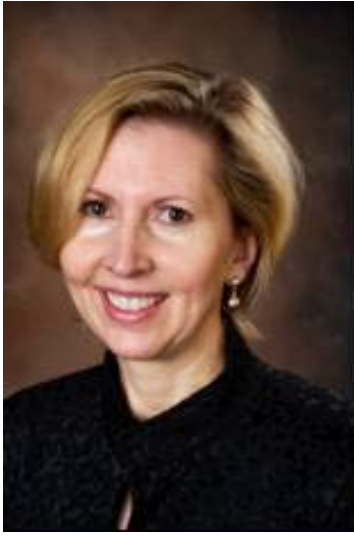 Mira Ricardel is the former acting assistant defense secretary during the George W. Bush administration. Until recently she served as the vice president of business development for Boeing Strategic Missile & Defense Systems. Ricardel is also a consultant for Federal Budget IQ, a government research firm. [34], [26]
Affiliations
Michael Meese – Veterans Affairs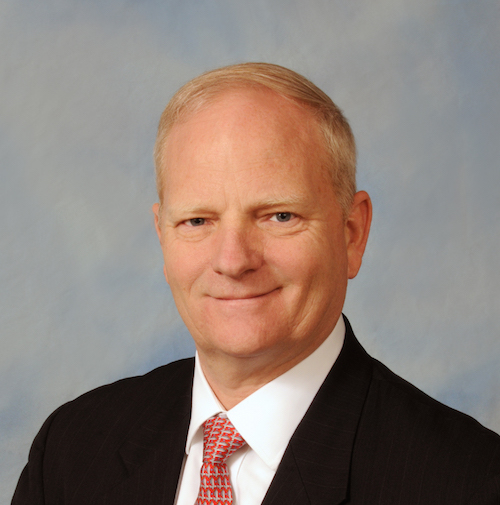 Michael Meese, working under Kellogg on Veterans Affairs, is a retired US Army brigadier general who currently teaches at Georgetown University. He also serves as chief operating officer of the American Armed Forces Mutual Aid Association. Meese is son of former Attorney General Edwin MEese, another Transition team member. [28]
Affiliations
American Armed Forces Mutual Aid Association (

AAFMAA

) — Chief Operating Officer (2013 – ) [36]
National Security
Mike Pence – Replaced Mike Rogers to lead National Security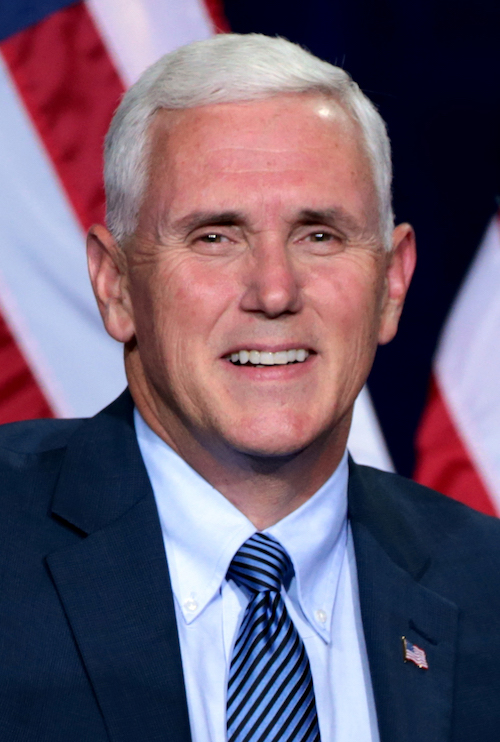 Mike Pence, Vice President-elect, was a Republican member of the US House of Representatives from Indiana's 2nd District and 6th District between 2001 and 2013. Pence is a devout Evangelical Christian, an early supporter of the Tea Party, and a social conservative. The Washington Post reported that Pence became a household name after signing a religous freedom bill into law in 2016 which Pence said would protect Indiana business owners who did not want to participate in same-sex marriages, citing their religious beliefs. Several of Pence's top aids have ties with the Koch network. [37]
Pence signed what some described as "the most extreme abortion bill yet"—Bill HB 1347—which would ban women from abortions of fetuses diagnosed with physical or mental disability, including Down syndrome. [38]
Media Transparency notes that Pence is a climate science denier. When asked whether he believed climate change was man-made, Pence responded: "I don't know that that is a resolved issue in science today." Pence added: "Just a few years ago, we were talking about global warming. We haven't seen a lot of warming lately. I remember back in the '70s we were talking about the coming ice age." [39]
Affiliations
Mike Rogers – National Security (Withdrawn)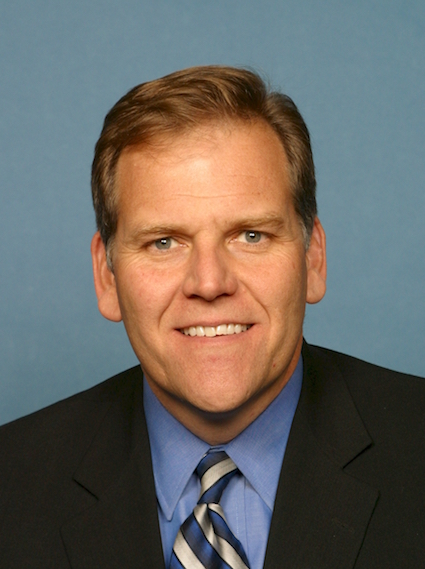 Former Rep. Mike Rogers was originally slated to lead the National Security transition team. However, in a statement released Tuesday, he said he was "pleased to hand off our work" to a new team led by Mike Pence. [44]
Jim Carafano – State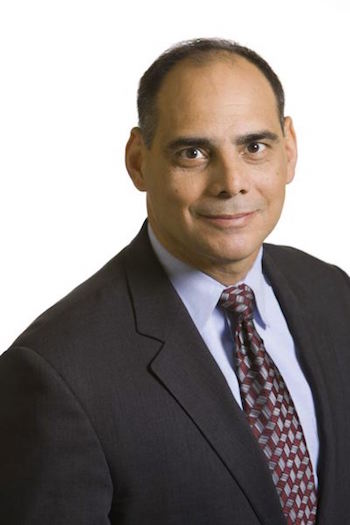 James Carafano is Vice President for the Kathryn and Shelby Cullom Davis Institute for National Security and Foreign Policy, and the E. W. Richardson Fellow at The Heritage Foundation, a conservative group that has received over $500,000 from ExxonMobil and is a former member of the Cooler Heads Coalition which fervently denies man-made climate change. [45], [46]
Carafano has said that the next president should abolish the White House Office of Science and Technology in order "to show that science is truly important to policy-making and good governance": [47]
"The Obama White House has used the Office of Science and Technology principally to support its pet political causes — like advocacy for global climate change research that matches the president's views on the topic and can be puffed to justify expanding federal regulations in virtually every aspect of American life," Carafano wrote at the Heritage Foundation.
Affiliations
Cindy Hayden – Homeland Security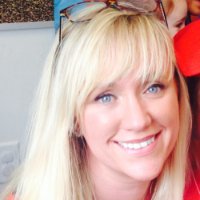 Cindy Hayden is director of Altria Client Services, the lobbying arm of tobacco giant Altria (formerly Philip Morris).
Affiliations
Ron Burgess – Intelligence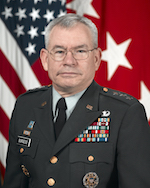 Ron Burgess is a former Army Lt. General and former director of the Defense Intelligence Agency. President Obama appointed Burgess as head of the DIA in 2009, and he served in that position until 2012. Rogers is also former chair of the House Intelligence oversight committee. The Independent reports that pressure mounted on Trump to create his national security team after James Clapper's resignation. [49]
Affiliations
Matthew Freedman –
NSC

(Fired, replaced by Pence)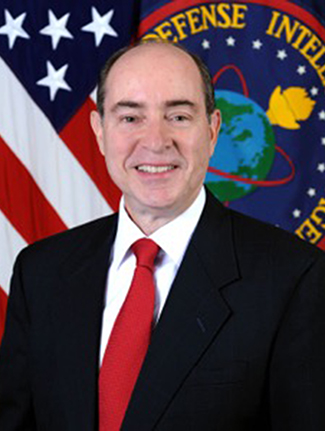 Matthew Freedman is the chief executive at Global Impact. He was removed from his post overseeing the National Security Counsil after questions emerged about his lobbying times, reports The New York Times. Matthew Freedom briefly worked for the National Security Council and the Agency for International Development, later working as a security consultant. [51]
Affiliations
Kevin O'Connor – Justice (Since Dismissed)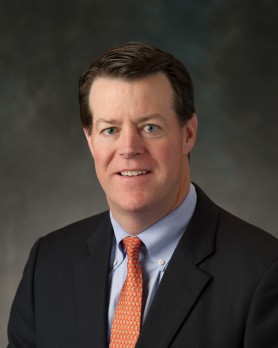 Kevin O'Connor is a former U.S. attorney and top Justice Departemnt officer. He was one of a number on Trump's transition team who were dismissed with little explanation, although news sources conjecture that it is part of a "apparent purge of anyone tied to New Jersey Gov. Chris Christie." [54]
Economic Issues
Bill Walton / David Malpass – Economic Issues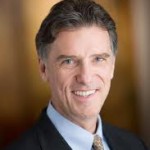 Bill Walton is chairman of Rappahannock Ventures, a private equity firm, and the film production company Rush River Entertainment. He is a senior fellow for the Discovery Institute's Center on Wealth, Poverty and Morality and is the chairman of the board and CEO of Allied Capital Corp. [55]
Affiliations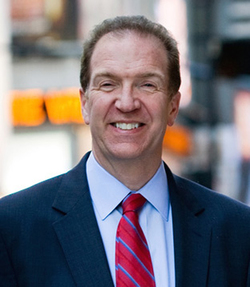 David Malpass is founder and president of the consulting and economics research firm Encima Global. He previously worked at Bear Stearns as chief economist, as controller at Consolidated Supply Co. and maintained a number of appointments in the Reagan and Bush administrations. Malpass ran in the 2010 Republican primary for U.S. Senate in New York. [57]
In an interview with Marketplace, responding to the question of if he thought Trump was capable of changing government, Malpass said: [58]
"Yes, of course, and that's why I'm working on the campaign…. I worked in both the Reagan and Bush administrations. They were effective, they tried to be effective. But overwhelms you when you're there is the number of decisions the federal government is making. [It's] this giant entity that's constantly affecting people's lives. And I think they haven't been making good decisions in the current administration and we need a better one. "
Affiliations
Ray Washburn – Commerce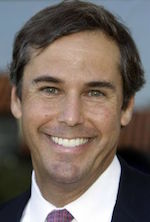 Ray Washburn is a Dallas-based investor, and one of the key people helping to raise money for Trump's campaign. He is the former chairman of Republican National Committee, stepping down to lead New Jersey Governor Chris Christie's finance team. [59], [60], [61]
Affiliations
Dan DiMicco –
US
TR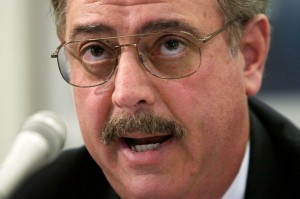 Dan DiMicco is a board member of Duke Energy and the former President and CEO of Nucor. He continues to represent Nucor on the US Council on Competitiveness and the Coalition for a Prosperous America(CPA). He has also served on the board of the National Association of Manufacturers and on the Executive Committee of the World Steel Association. He has been described as "a leading voice for U.S. manufacturing and the nation's steel industry." [63]
In 2012, DiMicco sent a letter to a concerned shareholder defending Nucor's support of the Heartland Institute, including many common talking points used in the Heartland Institute's continued denial of climate change. The Heartland Institute also historically defended Tobacco, claiming that smoking risks were "junk science."
ThinkProgress reported that DiMicco described $502,000 in contributions by Nucor Corporation as "entirely appropriate," according to the letter: [64]

The letter was released just two days before the Heartland Institute's disastrous billboard campaign that equated anyone who believes in climate change with the Unabomber and Osama bin Laden. [65]
Affiliations
Paul Atkins – Indepent Financial Agencies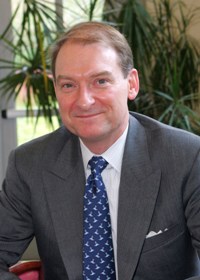 Image by Toppersmith (Own work) [CC0], via Wikimedia Commons
Paul Atkins is the CEO of the financial advisory firm Patomak Global Partners, a Washington-based financial consulting firm. Atkins was an SEC Commissioner from 2002 to 2008. [66]
Affiliations
Patomak Global Partners —

CEO

. [66]

US

Securities

&

Exchange Commission — Commissioner (July 2002 – May 2008). [66]
Christine Toretti –
SBA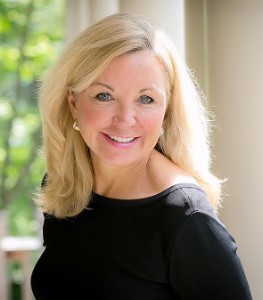 Christine Toretti is the former Chairman and CEO of the now-defunct S. W. Jack Drilling Co. She serves as Vice Chairman of S&T Bancorp and is a former director of the Pittsburgh Federal Reserve Bank. In September 2016, Toretti announced the "Pennsylvania Women for Trump Statewide Leadership Team." [67], [68]
Affiliations
Republican Party of Pennsylvania — National Committeewoman.

S.W.

Jack Drilling Company (Now Defunct) — Former Chairwoman.
Palladio,

LLC

— Chairwoman and

CEO

.

S&T

Bancorp — Director.
Pittsburgh Federal Bank Reserve — Former Director.

EQT

Corporation — Member, Corporate Governance Committee.
Women Lead

PAC

— Founder.
Jeff Eisenach –
FCC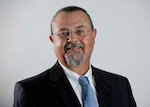 Jeffrey Eisenach is the former leader of the now-defunct Progress and Freedom Foundation, and has argued for the FCC to take a hands-off aproach to digital issues. Eisenach is a Visiting Scholar and Director, Center for Internet, Communications, and Technology Policy at the conservative American Enterprise Institute (AEI), a group that has received over $3 million from ExxonMobil and a range of other high-profile conservative funding groups. Eisenach is senior president at NERA Economic Consulting, and an adjunct professor at the George Mason University School of law. [69]
In 2012, Reuters revealed that NERA Economic Consulting was the third party contractor behind an economic impact study on LNG (liquified natural gas) exports on behalf of the Department of Energy. NERA had also published a June 2011 report on behalf of the coal industry group American Coalition for Clean Coal Electricity (ACCCE). The ACCCE report concluded that "clean-air rules proposed by the Obama administration would cost utilities $17.8 billion annually and raise electricity rates 11.5 percent on average in 2016." [70]
Affiliations
Michael Korbey – Social Security Administration

Michael Korbey was a senior advisor to the Social Security Administration under President George W. Bush. Prior to that, he worked for the lobbyist group United Seniors Association. Korbey has spent much of his career advocating for cutting and privatizing Social Security. "It's a failed system, broken and bankrupt," Korbey said when he was a lobbyist in the mid-1990s. [71]
Affiliations
Domestic Issues
Ken Blackwell – Domestic Issues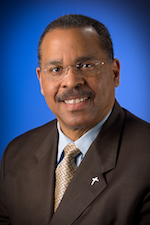 Ken Blackwell is a senior fellow for human rights and constitutional governance at the Family Research Council, a pro-life group engaged in lobbying and historically opposed to health care reform. Blackwell is a former mayor of Cincinnati, and former Ohio secretary of state and treasurer. [28], [74], [75]
Blackwell had previously spoken against Trump:
"Donald Trump is an existential threat to conservatism. He is arguably one of the most divisive figures in modern political history and his candidacy represents not only a threat to the Republican Party, Donald Trump is dragging the nation into the political gutter. It's time for conservative voters to open their eyes and understand the nation deserves better than this political huckster." [76]
Affiliations
Mike McKenna –
DOE

/

NRC

(Left Post)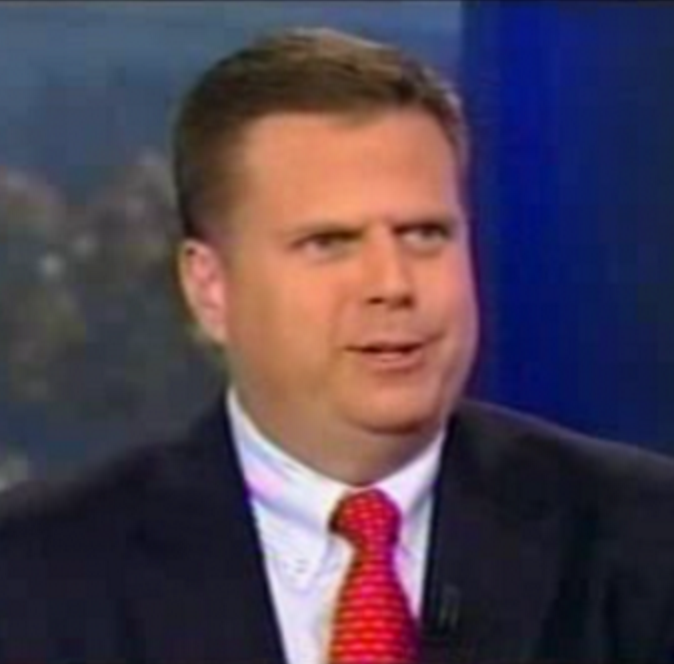 Michael McKenna is the president of MWR Strategies. DeSmog reports that McKenna's lobbying career started with an ethics scandal. Before resigning from the administration of Virginia's then-Governor George Allen in 1997, McKenna was implicated in the authorship and distribution of what the Associated Press called a "dirty tricks" memo written in response to a report published by the Joint Legislative Audit and Review Commission (JLARC), which had critiqued the Department of Environmental Quality for which McKenna had then served as policy director and spokesman. [77], [78]
McKenna left his post on Trump's Energy Department transition team in November, 2016. "Although I have reluctantly decided that I cannot continue on the transition in an official capacity, I am excited about continuing to work to make America great again," McKenna said in a November 18 statement. [161]
McKenna currently lobbies for Southern Company, Koch Industries, GDF Suez and Dow Chemical. His past clients have included Past clients have included corporations like American Electric Power, pipeline company El Paso and the National Petrochemical Refiners Association. [77]
Affiliations
MWR

Strategies — President. [79]
Andres-McKenna Research Group — Former Lobbyist. [80]
Duke Group — Former Lobbyist. [80]
Teco Energy — Former Lobbyist. [80]
Lazarus Group — Former Lobbyist. [80]
Thomas Pyle – DOE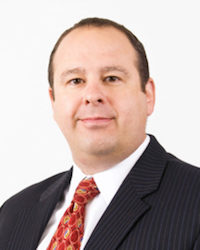 In December, 2016 Thomas Pyle was chosen to head Donald Trump's energy transition team after Mike McKenna stepped down. Pyle's history of lobbying for the oil and gas industry seems to run counter to the "drain the swamp" strategy declared by Trump. Pyle also has a history of opposing renewable energy, describing subsidies for renewables as "perpetuating a cycle of dependency where politicians feed money to industries that then instruct their lobbyists to support those same politicians." [165]
Pyle revealed more details of the "The Trump Administration's Energy Plan," including 14 policy proposals, in a December 2016 memo (see PDF), also obtained and published by the Center for Media and Democracy. His proposal included withdrawing from the 2015 Paris Climate agreement, increasing federal oil and natural gas leasing, eliminating the Clean Power Plan, and moving forward with the Keystone XL and Dakota Access pipelines. [162], [163], [164]
OpenSecrets.org describes the "revolving door" of Thomas Pyle's employment history: [166]
Myron Ebell –
EPA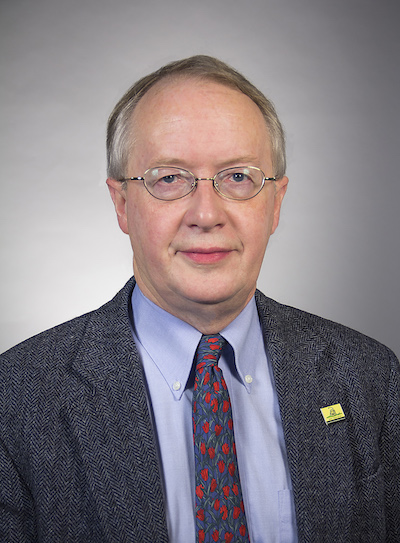 Donald Trump chose key climate change denier Myron Ebell of the Competitive Enterprise Institute (CEI) to oversee his "EPA Transition Team." [81], [82]
Myron Ebell is the chair of the Cooler Heads Coalition, a group of organizations "that question global warming alarmism and oppose energy rationing policies." Ebell has celebrated his poor track record with environmental groups, as evidenced in a biography (PDF) submitted before his testimony in Congress that noted he and three of his CEI colleagues were featured in "A Field Guide to Climate Criminals" distributed at the UN climate meeting in Montreal in December 2005. Ebell was also listed as one of the six top "Misleaders" by Rolling Stone magazine. [83]
Affiliations
Steve Hart – Labor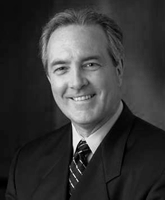 Steve Hart is the the chairman of Williams & Jensen, a Washington, D.C.-based "government affairs firm" that lobbies for big businesses with a client list including Visa, the American Council of Life Insurers, Anthem, Cheniere Energy, Coca-Cola, General Electric, HSBC, Pfixer, PhRMA and United Airlines. Hart previously worked at the Labor Department in the Pension Welfare Benefits Program and on the Office of Management and Budget's ERISA Reorganization Task Force under Ronald Reagan. [87]
Affiliations
Andrew Bremberg –
HHS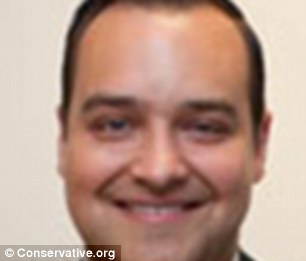 Andrew Bremberg previously served as policy director for Wisconsin Governor Scott Walker's presidential campaign. Prior to that, he worked at the federal healthcare agency under President George W. Bush administration. Bremberg is currently Policy Advisor and Counsel on Nominations for U.S. Senate Republican Leader Mitch McConnell. [88]
Shirley Yharra –
DOT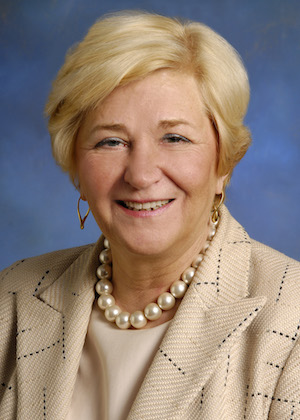 Shirley Yharra is a former Virginia secretary of transportation, and worked in federal transportion during the Reagan Administration. She is a former senior transportation policy analyst at the conservative Reason Foundation. Ybarra also served as senior policy advisor and special assistant for policy for U.S. Secretary of Transportation Elizabeth Dole from 1983 to 1987. [89], [90]
Affiliations
B. Evers/ J. Manning – Education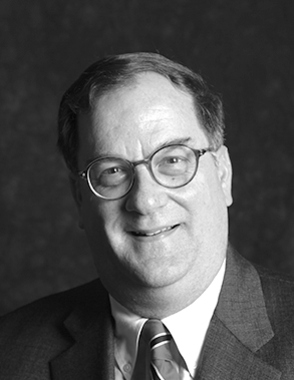 Williamson (Bill) Evers (Education Lead) is a Research Fellow at the Hoover Institution and a member of their K-12 Education Task Force. He was the US assistant secretary of education for policy from 2007 to 2009. Evers served in Iraq as a senior adviser for education to Administrator L. Paul Bremer of the Coalition Provisional Authority. [91], [92]
James F. Manning (Education Deputy) was chief of staff to Deputy Education Bill Hansen during the George W. Bush administration. Manning was also an official at the Office of Federal Student Aid during the first several years of the Obama administration. [93]
David Bernhardt – Interior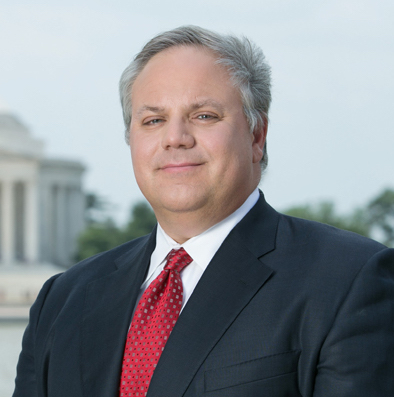 David Bernhardt represents large energy companies at the nation's second-largest lobbying firm, Brownstein Hyatt Farber Schreck. He was the Interior Department's solicitor, deputy solicitor, deputy chief of staff, counselor to the secretary of the Interior and director of the Office of Congressional and Legislative Affairs under George W. Bush. [94], [95]
Affiliations
Michael Torrey – Agriculture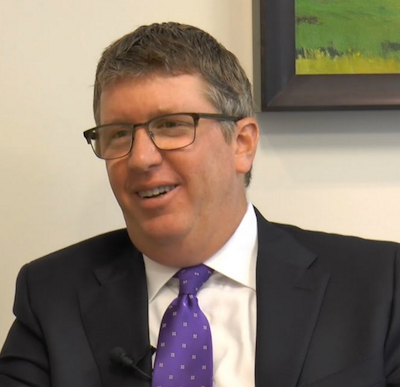 Michael Torrey runs his own lobbying firm, specializing in "food, agriculture, risk management and financial services." He is a former advisor to Senate Majority Leader Bobe Dole, and to Senators Nancy Landon Kassebaum and Sheila Frahm, deputy chief of staff at USDA. Torrey has lobbied for a number of big businesses including the American Beverage Association, Dean Foods, and the Crop Insurance and Reinsurance Bureau. [96], [97]
Affiliations
Michael Torrey Associates — Principal and Founder. [96]

USDA

— Former Deputy Chief of Staff. [96]
Commodity Future Trading Commission — Former Special Assistant. [96]
Management/Budget
Ed Meese
&

Kay Coles James — Management/Budget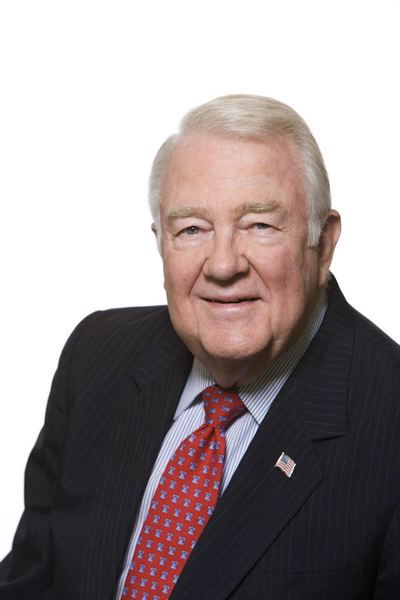 Ed Meese, former Attorney General, was a long-time aide to Ronald Reagan. Meese was a critic of Donald Trump's candidacy for presidency, Politico reports. In January, Meese had written that Trump's "broadsides" against fellow GOP candidates had served "to divide and discourage potential Republican-party supporters." Meese is associated with a range of public policy councils and think tanks including the Heritage Foundation, Hoover Institution, and the Federalist Soceity. [98], [99]
Affilations
The Heritage Foundation — Chairman of Heritage's Center for Legal and Judicial Studies from its founding in 2001 until what he calls his "semi-retirement" on Feb. 1, 2013. The Heritage Foundation's legal center now bears Meese's name. [100]
The Federalist Society — Member, Board of Directors. [102]
P. Winfree / L. Springer –
OMB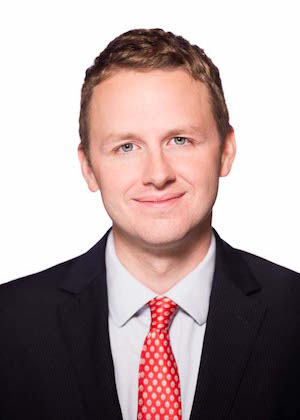 Paul Winfree was formerly listed as director of the Thomas A. Roe Institute for Economic Policy Studies at The Heritage Foundation, and the conservative think tank's Richard F. Aster fellow. He was previously a senior policy analyst in Heritage's Center for Data Analysis. [103]
Affiliations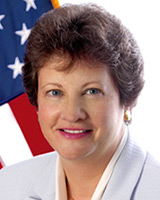 Linda Springer is the eighth Director of the United States Office of Personnel Management. Prior to her career in public service, Springer was Senior Vice President and Controller at Provident Mutual and Vice President and Product Manager at Penn Mutual Life Insurance Company. [104]
Kay Coles James –
OPM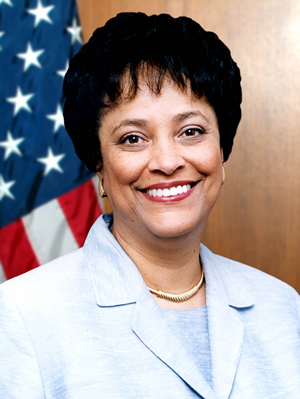 Kay Coles James is a former director of the U.S. Office of Personnel Management (OPM). She was President Bush's principal advisor in matters of personnel administration. Prior to her appointment under George W. Bush, she served under Virginia Secretary of Health and Human Resources under then-Governor George Allen. She is the President and Founder of the Gloucester Institute. [105], [106]
She is the former senior vice president of the Family Research Council, a Christian pro-life group and lobbying organization. Fellow transition team member Ken Blackwell also has ties to the Family Research Council. [107]
Agency Transform
&

Innovation

Beth Kaufman/Jonathan Beck
Other Team Members
Ado Machida — Executive Actions, Regulations, and Immigration Transition Team.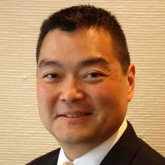 Ado Machida joined the Executive Actions, Regulations, and Immigration Transition Team. Machida previously served as deputy assistant to the vice president and Director of the Office of Domestic Policy under Vice President Dick Cheney from 2002-2003. Prior to working under Bush, Machida was a lobbyist for Akin Gump Strauss Hauer & Feld; Kaizen Strategy Group; and BAE Systems, where he lobbied for major companies such as American Airlines, Time Warner, Walgreens, AT&T, Honeywell, Lucent Technologies, and several Native American tribes, reports Politico. [108]
Affiliations
David Schnare – EPA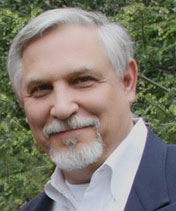 David Schnare is also on Trump's EPA transition team, reports The Guardian. Schnare is general counsel to the Energy and Environment Legal Institute (formerly the American Tradition Institute), a group which regularly opposes efforts to combat climate change. Schnare recently launched a number of Freedom of Information Act Requests with state attorneys general who had been investigating ExxonMobil's knowledge of climate change. [139], [140]
The Energy and Environment Legal Institute has noted fossil fuel industry ties. It was listed in Arch Coal's 2015 bankruptcy documents as a creditor, and the group's other lawyers, Chris Horner, was directly funded by the coal company Alpha Natural Resources. [141], [142]
Affiliations
Steven Groves — Department of State 'Landing Team'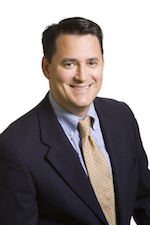 On November 21, 2016, news broke that Steven Groves would lead Trump's Department of State "landing team." Groves is the Bernard and Barbara Lomas Senior Research Fellow at the Heritage foundation's Margaret Thatcher Center for Freedom. Groves previously worked as senior counsel to the U.S. Senate Permanent Subcommittee on Investigations and as an associate at Boies, Schiller & Flexner LLP, specializing in commercial litigation. [146], [147]
In an article Groves co-wrote at The Daily Signal just days before the announcement he was joining the Trump team, he outlined steps that the new administration should take to "unwind" the Paris climate agreement including " Withdraw from the United Nations Framework Convention on Climate Change," "Dismantle domestic regulations that are all economic pain, no climate benefit," and "Prohibit taxpayer funding" to green projects. [148]
Affiliations
U.S.

Senate Permanent Subcommittee on Investigations — Former Senior Counsel. [147]
Boies, Schiller

&

Flexner

LLP

— Former Associate. [147]
"Shadow Transition Team"
Politico reports that the Heritage Foundation has emerged as one of the most influential forces behind Donald Trump's transition team. [159]
"Part gatekeeper, part brain trust and part boots on the ground, Heritage is both a major presence on the transition team itself and a crucial conduit between Trump's orbit and the once-skeptical conservative leaders who ultimately helped get him elected," Politco's Katie Glueck writes. [159]
Three sources with conservative groups said that Heritage employees were tracking resumes, looking to staff Trump's administration with conservative appointees. One source described the effort as a "shadow transition team" and "an effort to have the right kind of people in there." [159]
The transition team is being assisted from Heritage officials including: [159]
A source reported that Rebekah Mercer had also been working with Heritage to recruit appointees for positions at the undersecretary level and below. [159]
Economic Advisory Council
Time reported on an initial list of Trump's Economic Advisors on August 5, 2016: According to an August 11 Press release, Trump had expanded his Economic Advisory Team to include a number of new members. The combined lists are below: [110], [111]
Kathleen Hartnett-White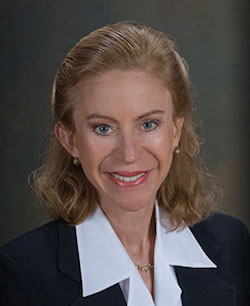 Kathleen Hartnett-White is the director of the Armstrong Center for Energy & the Environment at the Texas Public Policy Foundation (TPPF), a group funded by ExxonMobil, Koch network, and RJ Reynolds. Hartnett-White directors the TPPF's "Fueling Freedom" project which seeks to "Explain the forgotten moral case for fossil fuels" while "building a multi-state coalition to push back against the EPA's unconstitutional efforts to take over the electric power sector by regulating CO2 via the Clean Power Plan" as well as "End the regulation of CO2 as a pollutant." [112], [113], [114]
Prior to her work at the TPPF, Hartnett-White worked as Chairman and Commissioner of the Texas Commission on Environmental Quality (TCEQ). Prior to 2001, she served as then-Governor George W. Bush's appointee to the Texas Water Development Board. She is also member of the Advisory Committee for the CO2 Coalition, formerly known as the George C. Marshall Institute. The CO2 Coalition's tag line is "Carbon dioxide, a nutrient vital for life," and seeks to highlight "well-established uncertainties, the limitations of climate models, and the consequences of mandated reductions in CO2 emissions." [115]
Affiliations
Other Economic Advisory Council Members include:
Diane Hendricks
Darlene Jordan
Betsy McCaughey
Brooke Rollins
Anthony Scaramucci
Carla Sands
Judy Shelton
Liz Uihlein
Stephen Moore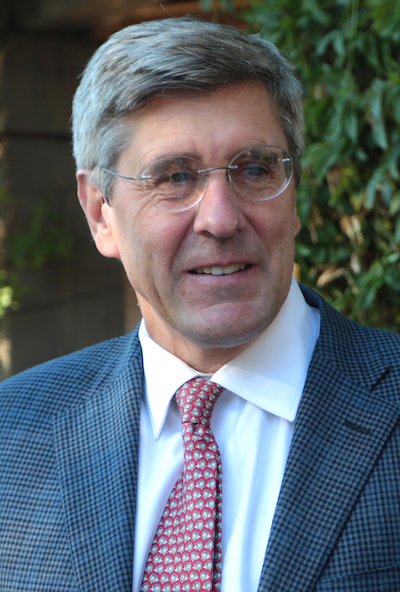 Stephen Moore is the founder and former President of the Club for Growth and currently a visiting fellow at the "arch-conservative" Heritage Foundation. Moore has held a wide range of positions at conservative think tanks including the Cato Institute (former senior fellow), the Media Research Center (former advisor), and Donors Capital Fund (former director). Stephen Moore, who has called climate change "climate improvement," has repeatedly cited the debunked Oregon Petition as well as Bjorn Lomborg's "Copenhagen Consensus" to suggest there is still a debate on climate science. More has also called anyone who believes in man-made climate change "Stalinistic." [117], [118], [119]
Affiliations
Other Economic Advisory Team Members Include:
Tom Barrack
Andy Beal
Stephen M. Calk
Dan DiMicco
Steve Feinberg
Dan Kowalski
Howard M. Lorber
David Malpass
Steven Mnuchin
Peter Navarro
John Paulson
Steven Roth
Affiliations
Donald Trump's Financial Disclosure Report (PDF) lists Trump's connections to over five hundred companies. [20]
Ethics lawyers who had worked for President George W. Bush, presidential candidates Bob Dole, John Kerry, John McCain and Mitt Romney, and New York Mayor Michael Bloomberg told CNNMoney that Trump would have more potential conflicts of interest due to his businesses than any other former president. [136]
"This is certainly going to present an unprecedented ethical dilemma if Trump wins," said Kenneth Gross, a partner at Skadden Arps Slate Meagher & Flom, who provided legal assistance to several presidential candidates during their campaigns. "He can't just get amnesia. He's stuck with the knowledge of what he owns."
In November 2016, Congresswoman Katherine Clark introduced legislation (H.R. 6340) that would require U.S. Presidents to resolve any conflicts of interest with regard to financial interests. While current law prohibits federal office holders from engaging in government business when they could gain a profit, the President and Vice President are excempt from that statute. [137]
Publications
Books written by Donald Trump include:
DeSmog Reporting on Trump
Resources
Other Resources
Image of Donald Trump by Michael Vadon [CC BY–SA 2.0 (http://creativecommons.org/licenses/by-sa/2.0)], via Wikimedia Commons.