A few days ago, the ACCCE released a new, stunningly vague advertisement called "Adios," that is somehow supposed to put America's mind at ease, and/or scare us about a future without coal. Here's the video, and the text:
We wish we could say "farewell" to our dependence on foreign energy, and we'd like to say "adios" to rising energy costs.
It's only 32 seconds long, but could easily be condensed to less than a second:
We're starting to get a little desperate here, please, please believe this.
Here are some stills from the ad, with some of the coal hard facts.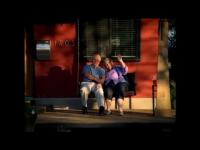 Think you'll live to a comfortable old age with more coal fired power plants around? Think again:
According to the American Lung Association, 24,000 people a year die prematurely because of pollution from coal-fired power plants. And every year 38,000 heart attacks, 12,000 hospital admissions and an additional 550,000 asthma attacks result from power plant pollution.
Asthma is the leading chronic illness among children. According to the Centers for Disease Control and Prevention (CDC), asthma accounts for 14 million lost days of school missed annually, and asthma is the third-ranking cause of hospitalization among children younger than 15 years of age.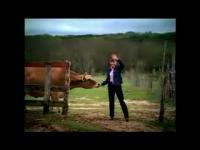 Coal-fired power plants release over 40% of total U.S. CO2 emissions, which contribute to global warming, which will in turn profoundly affect US agriculture. A recent USDA report (pdf) says: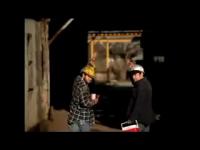 Coal kills jobs: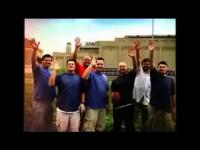 If the ACCCE has their way, you might not be able to count on enjoying those casual football games with the guys: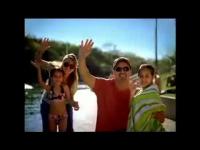 Your kids' health is endangered by emissions from coal fired power plants: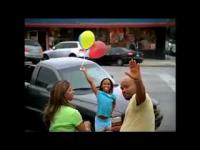 The economy is already in pretty bad shape. You and your family will be hit with even worse economic difficulties if "clean coal" research goes forward: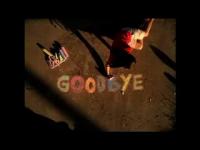 The ACCCE warns you that you "may have to say 'goodbye' to the American way of life [you] know and love…" unless the US turns to "clean coal" as an energy source. That's a myth:
US coal production has already peaked. Turning to more coal-fired power plants for our energy will not decrease our dependence on foreign oil.
So, a warning to US television viewers: think before you believe what you see and hear in that ACCCE advertisement. The images are pleasant and happy, but they do not represent the reality of shifting US energy sources to coal-fired power.
Yes, we should be saying adios and goodbye… to coal.
Check out what Energy Blog has to say about the ACCCE Goodbye Clean Coal ad.