What's that falling from the sky?  A bird?  A plane?   No!  
It's just crazy climate denier Christopher "Lord" Monckton! Apparently trying to one-up himself after the "Hitler Youth" debacle in Copenhagen in 2009.
Monckton and his compatriots from the climate-denying, pollution-loving Committee For A Constructive Tomorrow (CFACT) skydived onto the beaches of Durban yesterday in another failed attempt to flog the dead "Climategate 2.0" horse.  
The image of Monckton dropping from the sky, eyes closed, destined to decry his well-worn "U.N. world-domination conspiracy" is just priceless. Witness the great non-Lord's descent unto the masses, assisted by a hunky "paratrooper" to guide him to dry land since he couldn't bear to watch himself: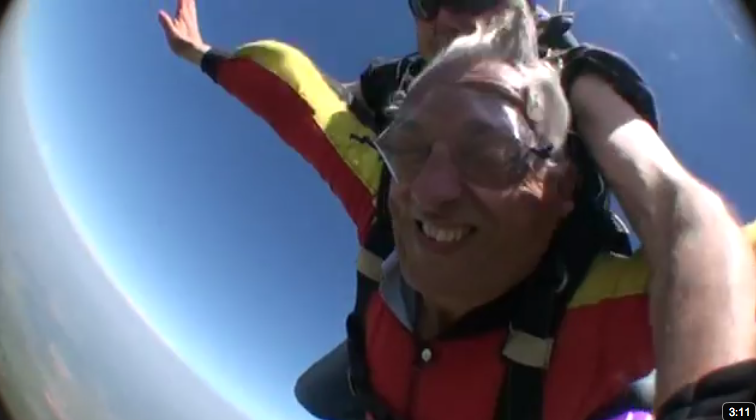 The Deniers of Durban sure picked a plucky way to drop in on the city hosting the
UNFCCC
negotiations, although their message is still stale and baseless – it's really a shockingly desparate attempt to find a pulse for the completely lifeless and flailing "
Climategate 2.0
" corpse.
Apparently undeterred by the amateurish antics of the
CFACT
contingent,
U.S.
Senator James Inhofe
(R-Denial) supposedly arrived in Durban today to deliver some message of importance to the denier squad.   
CFACT
said in its post-skydiving delerium:
"Secretary Figueras is telling the

COP

that she can obtain a new commitment period in Durban,"  said

CFACT

Executive Director Craig Rucker.  "After she hears what Senator Inhofe has to say, she may want to re-evaluate her wishful thinking."
No word on whether Senator Inhofe will also
parachute into Durban
 to join his denier dudes in action. Stay tuned for the details.
Speaking of wasted resources, here's Monckton just before the jump, doesn't he look thrilled to be there??!!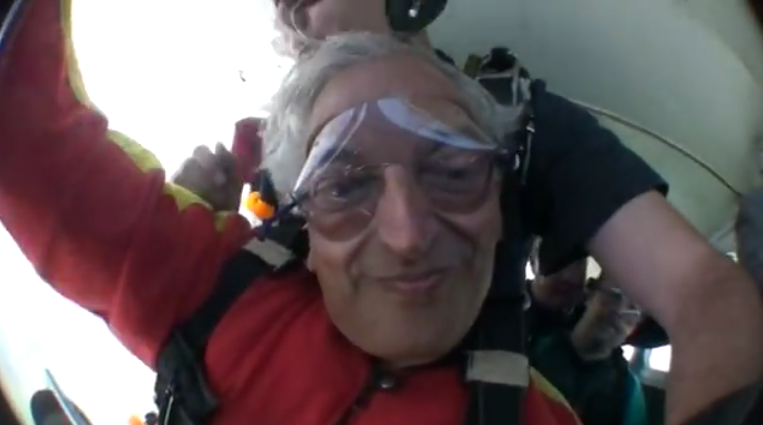 Prediction: Expect many of the same lies and distortions that have marked the last two years of the
"Climategate" nonscandal
, in which climate scientists are dragged through the mud because their personal emails were illegally published to the world wide web, while the climate denialosphere clings to the vapid conspiratorial "Climategate" meme.
Despite the complete debunking of the original edition
AND
the "
two year old turkey
" reprise they tried to dub "Climategate 2.0," climate deniers will surely continue this charade as long as a gullible media will repeat it. Stay tuned for the next nonscandal, timed to pester the next attempt to deal with
the ever-increasing climate disaster we face
.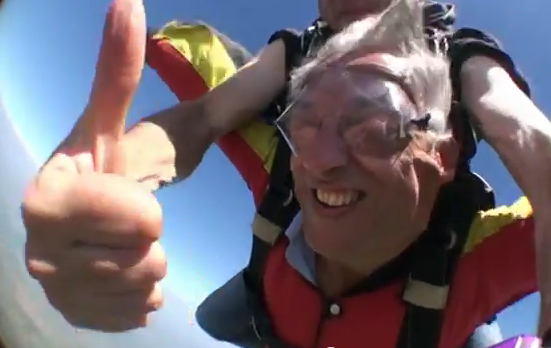 Thumbs up for flying blind and pretending climate change doesn't exist! Way to go
CFACT
.