I have been writing on environmental issues on the popular news blog Huffington Post going on five years now but I am not sure if I will continue.
In an article today about yet another oil pipeline burst in the Northern Alberta tar sands, the editors of the Huffpo Canada section included a shiny happy "slideshow" at the end touting all the upsides of this massively destructive industry. 
It is blatant spin with factoids like: "Alberta will reap $1.2 trillion from oil sands" (leaving out the next part about the fact that emissions will triple in the same number of years):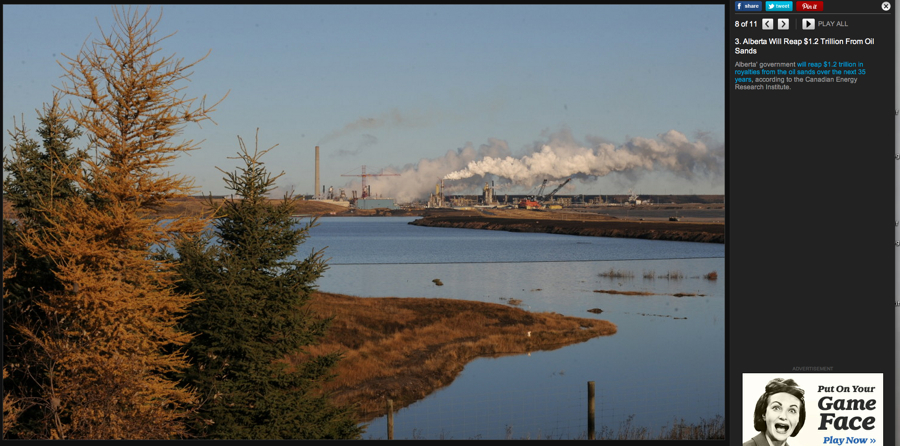 The photos for the slide show are all quite shiny and happy – definitely none in there like this: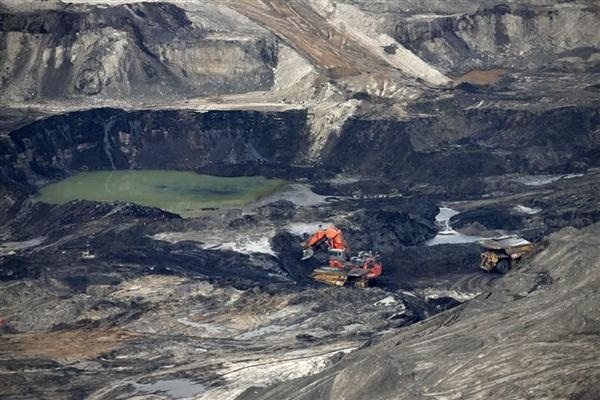 What was the point of this? Some sense of balance in reporting that if you want to report on the horrible reality of yet another spill in the tar sands you have to include corporate and government pamphlets at the end of the story?
I still love you Huffington Post, but a lot less than I did yesterday. You have been a huge voice and pulpit for many great causes but this stinks more than the bitumen flowing into the rivers of Northern Alberta.