Royal Dutch Shell, the massive multinational oil company, badly wants to be ready to drill for oil in the Arctic Ocean next summer. This year, the company's plans to begin drilling in the treacherous seas of the Arctic were thwarted by its late start and repeated failures to get even basic oil spill response equipment into place. 
But the full extent of the company's failed attempts to test oil spill response gear was recently revealed by Seattle's NPR radio affiliate KUOW. Shell has faced repeated criticism and regulatory scrutiny over its cavalier attitude towards Arctic drilling, and the KUOW investigation makes clear why Shell is not "Arctic Ready" by a long shot.
Documents obtained by KUOW through FOIA requests indicate that Shell's oil spill response gear failed spectacularly in tests this fall in the relatively tranquil waters of Puget Sound. 
The containment dome – which Shell sought to assure federal regulators would be adequate to cap a blowout in the event of emergency at its Arctic operations – failed miserably in tests.  The dome "breached like a whale" after malfunctioning, and then sank 120 feet. When the crew of the Arctic Challenger recovered the 20-foot-tall containment dome, they found that it had "crushed like a beer can" under pressure.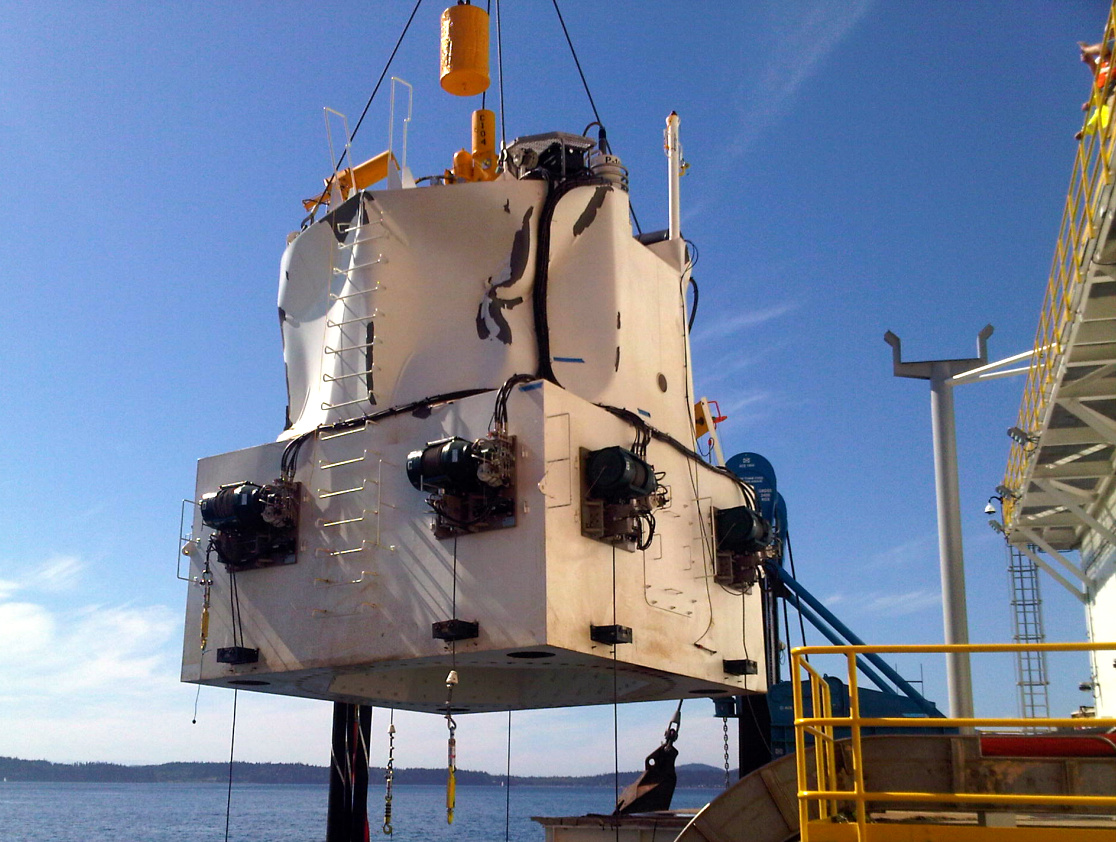 That was the embarrassing news that emerged from documents released through FOIA from the federal Bureau of Safety and Environmental Enforcement, which required the tests of Shell's proposed oil spill response system. 
Environmentalist Todd Guiton sums up the implications of the failed tests on Shell's plans to drill in the Arctic: 
"It failed under very calm, tranquil conditions in the best time of year up here in the Pacific Northwest. If it can't handle the best we have here, I really have my doubts it can handle even a little adversity in the Arctic."
Federal regulators are reviewing the wisdom of Shell's Arctic adventure, and are calling for more real-world testing in the Arctic Ocean to see how the oil spill response gear would stand up to extreme conditions. 
Besides the horrifying prospect of an out-of-control oil disaster in the far north, why would the Obama administration want to flirt with catastrophe in the Arctic when there is (supposedly) a huge oil boom going on in the Lower 48 anyway? If there really is such a glut of recoverable oil in unconventional shale plays via fracking, then why would the U.S. or any other nation allow Big Oil to rush into the Arctic? 
If Shell is this ill-prepared to operate critical safety equipment in the calm waters of Washington State, then they clearly have no business drilling for oil in the Arctic.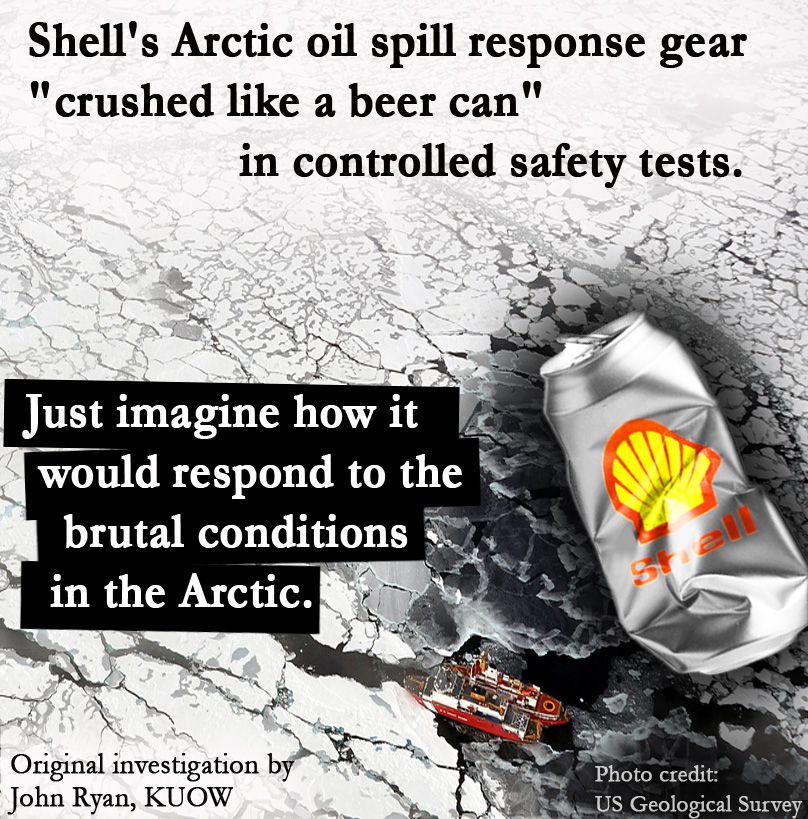 Photo Credit: BSEE, via KUOW FOIA