The oil and gas industry has worked very hard to push the narrative that fracking is completely safe, and that any opposition is led by a small group of full-time activists.
But a new series of in-depth investigative reporting and photography called Faces Of Fracking is profiling the Californians living with, suffering from, and standing up to the fracking industry, and, in the process, showing just how out of touch with reality the industry's preferred narrative is.
Created by the Citizen Engagement Laboratory's Climate Lab in partnership with Grist, the series has a simple goal: "Faces of Fracking was created to share stories from the people on the front lines, to show how they are already impacted or may soon be, and how they are fighting back."
DeSmog has already posted two stories from the Faces Of Fracking series—"A Farmer Seeks To Protect San Benito County, California From High-Intensity Petroleum Operations" and "Arvin, California Is A Town At The Tipping Point, Thanks To The Local Oil Company"—and will be posting future installments as they become available. But there's an awful lot already there that is well worth digging into, and it's all been released under a Creative Commons license, meaning you can copy and paste and share to your heart's content (as long as you give proper credit).
There are stories of people working selflessly in defense of their community, like Rebecca Claassen, who helped spearhead the Measure P initiative in Santa Barbara County, which would ban high-intensity oil extraction techniques like fracking, acidization, and cyclic steam injection. Claassen and her group the Santa Barbara Water Guardians collected 20,000 signatures in 25 days to get Measure P on the November 2014 ballot, and oil companies promptly funneled more than $6 million into an opposition campaign.
"I think they are pouring a lot of money in because a) they have big plans for our county," Claassen says. "And b) because they know that if we win it here, it will have a ripple effect and other communities will start to put their feet down."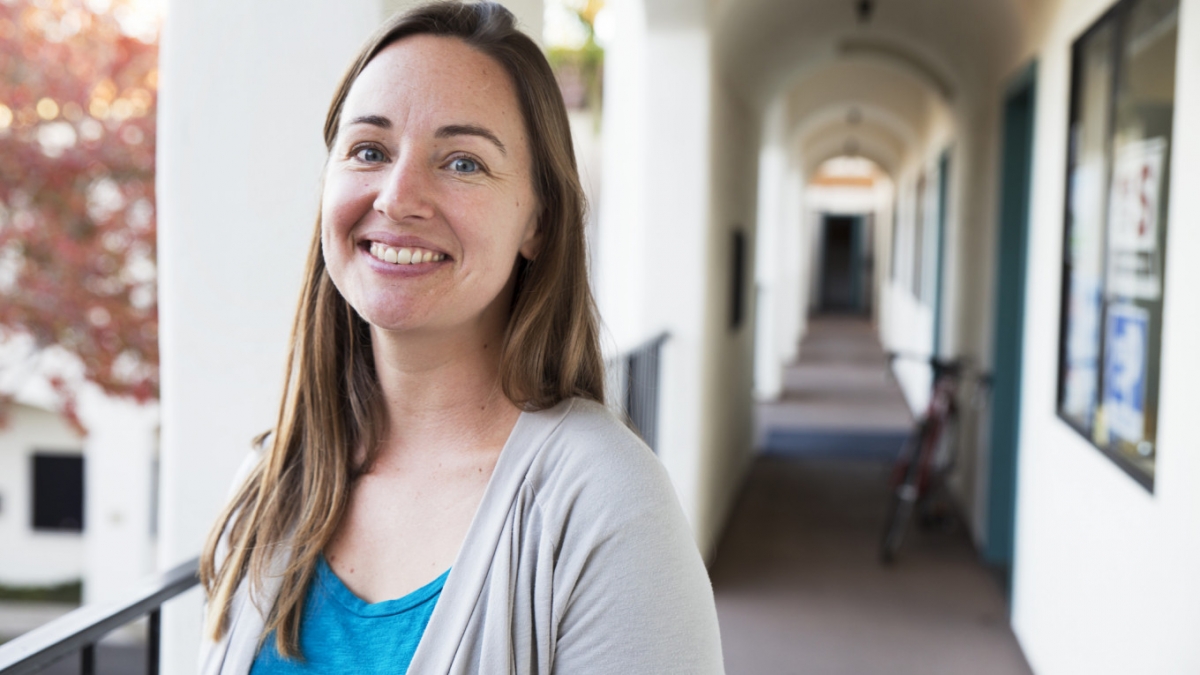 Rebecca Claassen has put her life on hold to fight for Measure P, a ban on fracking and similar techniques in Santa Barbara County.
There are stories of the tireless organizers helping communities deal with the "snowballing impacts from fracking: air pollution, water pollution, spills, accidents, truck traffic, surges of transient workers, skyrocketing prices for affordable housing."
Rosanna Esparza is the lone community organizer for Clean Water Action working in Kern County, the epicenter of oil extraction in California. "There is a real misconception about what we do and what we are after," she says. "I'm not looking to put people out of a job, I'm asking that you do what you do safer. You've got the money to do it, you've the technology, and the experts."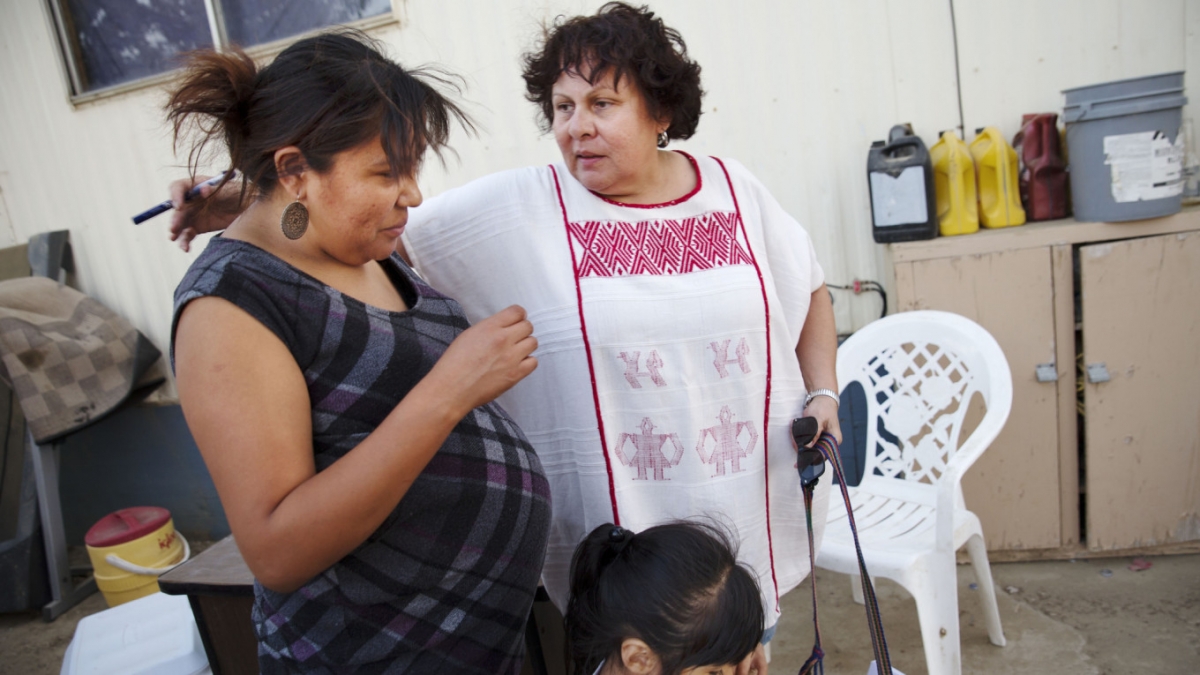 Rosanna Esparza reaches over to hug one of the women she interviewed for the Lost Hills health survey.
There are stories of local politicians turned anti-fracking activists, like Ed Mitchell, a former member of the military and aerospace engineer who got "suckered into the dark world of giving a crap" because of the threats fracking posed to the "salad bowl of the world," the Salinas Valley in Monterey County.
"We have one source of water that comes down to us and if that gets polluted by highly toxic fracking wastes then the very profitable agriculture industry in the Salinas Valley is going to take a huge hit," Mitchell says.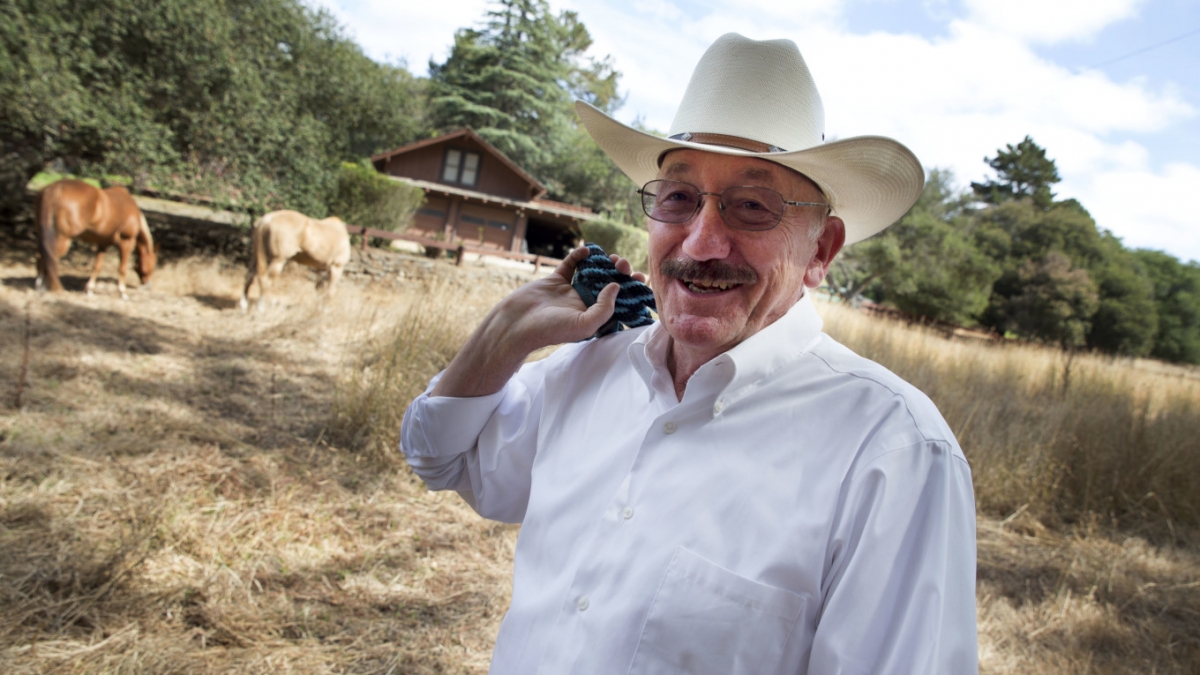 Ed Mitchell is running for the Board of Supervisors in Monterey County and wants to protect the valley's agricultural integrity from fracking.
Also worth checking out: Faces Of Fracking has a data visualization of the Los Angeles Basin and its 532 active oil and gas wells. Records show that, since June 2013, 45 different toxic chemicals have been used 5,000 times at these wells as part of fracking and other high-intensity extraction techniques. This has led to 72 million pounds of toxic chemicals being released into the air and water, even though they're linked to a variety of health problems like severe organ damage, infertility, birth defects, and cancer.
Image Credits: "Rebecca Claassen", "Rosanna Visits Lost Hills", and "Running for Office" by Sarah Craig / Faces of Fracking, CC BY–NC–ND 4.0