The latest exclusive from our #MattKingCoal investigation shows how climate denier Matt Ridley has been impacted by European carbon emissions regulations…
Lord Ridley, the aristocratic farmer and science writer, has weighted all the evidence and after due consideration decided that the world's leading researchers have become overly alarmed by the threat posed by climate change.
His views have nothing to do with the fact he has an opencast mines on his family estate. And his opinion is entirely unrelated to the fact his local power station will no longer buy his coal because European regulations have forced it to abandon fossil fuels.  
Ridley is currently expanding the two opencast mines on the family's Blagdon Estate so that a total of 8.4 million tonnes (Mt) of coal can be excavated ahead of 2020, increasing his profits to an estimated £4.1m each year.
Much of his coal has been burnt by the Lynemouth power station in nearby Blyth. But Lynemouth Power has until the end of the year to complete a £100m conversion to biomass or face closure under European emissions regulations. The station has now received one of eight contracts to supply renewable energy.
The Ridley family has owned the Blagdon Estate in Northumberland since 1700 and, over the centuries, has amassed a huge fortune from mining coal, fuelling the industrial revolution and the British Empire.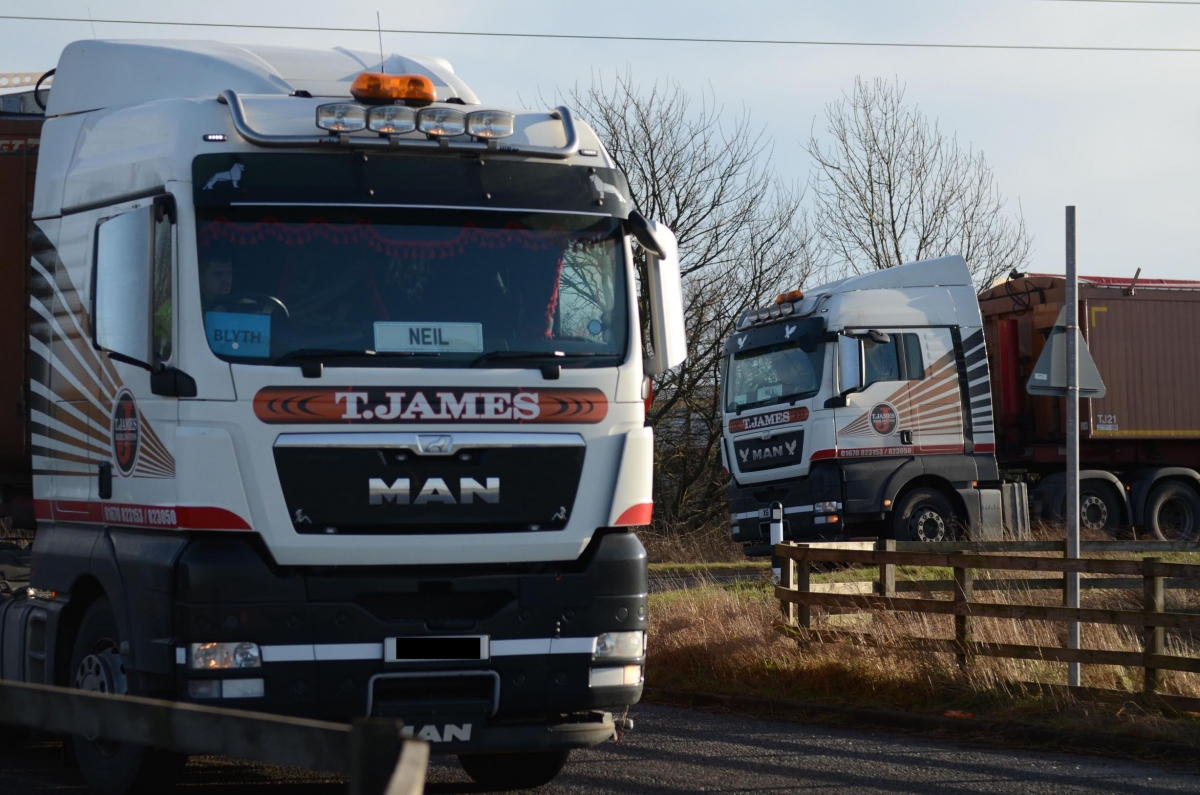 Coal is transported by heavy goods vehicles six miles down the road to a power station at Blyth photo: Brendan Montague
Yet Ridley, author of Nature Via Nurture and The Rational Optimist, was originally a firm believer in climate change. Back then, carbon capture and storage gave real hope that coal could still be burned.
But he has more recently given intellectual and strategic support to Britain's climate deniers including his brother-in-law Owen Paterson, the sacked environment minister and founder of the UK2020 think tank.
Ludicrous Myth
Ridley claims that his "indirect" vested interests in coal do not influence his climate denial, saying he has supported gas which is a direct competitor. However, he has been very forthright in his criticism of biofuels. "So it is a ludicrous myth that biomass cuts carbon emissions," he wrote in the Times.
"Many coal plants are being subsidised to switch to biomass…the biomass dash is excellent news for woodland owners (such as me)…It is less good news for the coal industry, in which I also have an indirect interest."
Lynemouth power station was built by Rio Tinto Alcan to provide energy to an Aluminium smelting plant, but was sold to RWE npower in December 2012 to stave off closure after the factory was shut. It has recently landed contracts to provide fuel from biofuels.
Ed Davey, the Secretary of State for Energy and Climate Change, said of the deal at the time: "These contracts for major renewable electricity projects mark a new stage in Britain's green energy investment boom.
"By themselves they will bring green jobs and growth across the UK, but they are a significant part of our efforts to give Britain cleaner and more secure energy."
Great Boost
Bob Huntington, managing director of Lynemouth power station, told the Journal newspaper: "This is a great boost for the Lynemouth project, and for the local area…this project is a win-win for all involved.
"It gives the power station and its workforce a long-term future, the wider North East region and the local economy benefit as supply chains and other infrastructure are created, and once operational, the project will deliver over 400MW of low carbon electricity to the National Grid, supporting the government's climate change targets."
Indeed, the only loser appears to be Lord Ridley. His mines contain high-calorie, low-sulfur coal which was ideal for this power station. And, the dramatic fall in international coal markets might well mean he may struggle to get a good price elsewhere.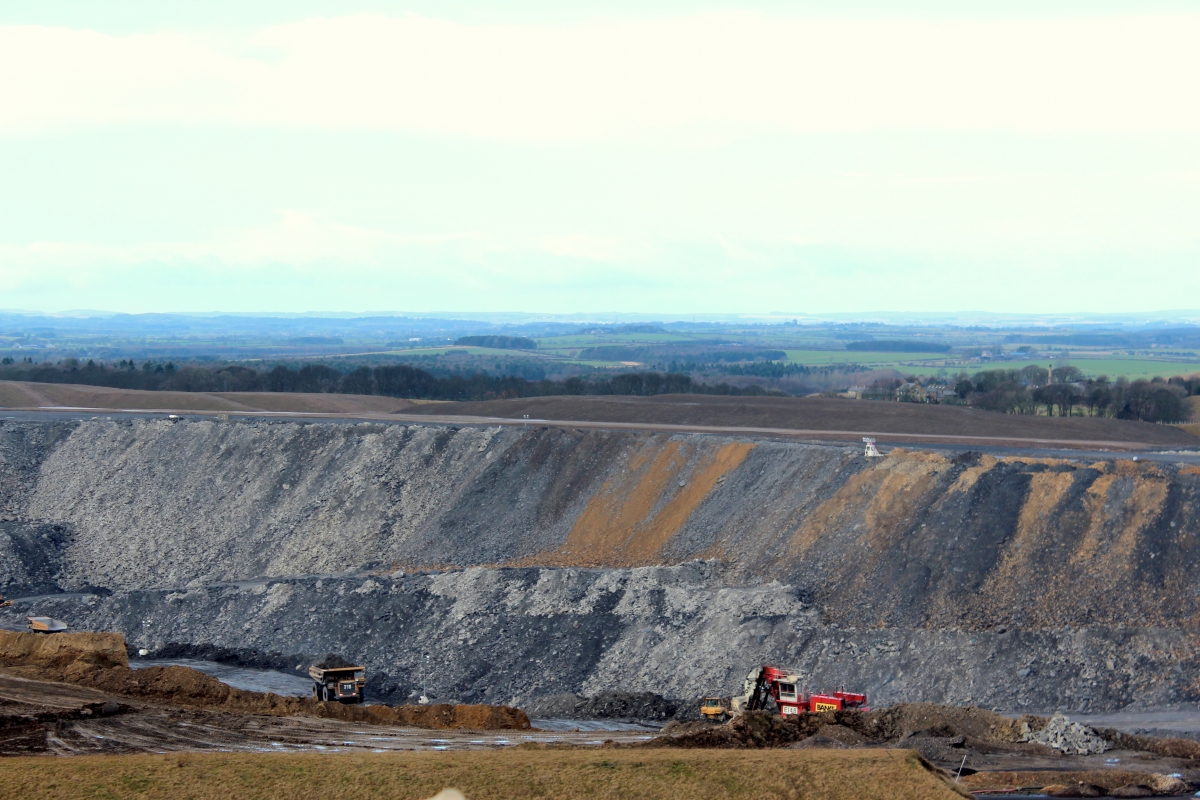 Shotton surface mine photo: Kyla Mandel
The Shotton and Brenkley mines on the Blagdon Estate are run by Banks Mining, a family-run northern business which has diversified into renewable energy.
Market analysts advise that Banks Mining is likely to pay the Rotterdam price for Northumberland coal. This has collapsed, falling from more than $100 per tonne in 2012 to less than $60 (£40) today. The coal under Ridley's estate would therefore have a "street value" of £336m. 
Banks Mining pays Ridley £4 per tonne of coal, according to local sources, which would amass £35.8m over the lifetime of the two mines. The Treasury receives £0.17 per tonne in royalties, as the government still owns the coal. A further £0.10 goes towards planning gain – developments funded to appease local planners.
Mark Dowdall, environment and community director at Banks Mining, confirmed coal from Blagdon was sold to Lynemouth power station. He said the price paid by the power station was commercially confidential. 
He said the company had already found a new customer and there had been no attempt to speed up production at Blagdon before the power station converted to biofuels. "We will continue to supply UK demand for coal," he said. 
In a further twist to this strange tale, Ridley is in perfect agreement with environmental campaigners Friends of the Earth and Greenpeace in attacking biofuels. "Burning tree biomass for electricity can be worse for the climate than burning dirty fossil fuels," according to Kenneth Richter at FoE.  
Photo: Andy Commins / The Journal