I think we can all agree the big story this month was the shocking UK general election results.
So, following the surprise Tory win, we've done a series of posts investigating the key players and what this all means for fracking.
In the run-up to the election, we travelled to Lancashire to interview a couple anti-fracking protesters turned politicians who hoped to turn the tables on the Tory's dash for gas.
Fracking Frenzy
Following Amber Rudd's appointment to energy and climate secretary we took a look at the climate deniers she'll be up against as well as the shale industry's reaction to her promotion (spoiler alert: they were pretty happy). And, just days following this report, Amber Rudd herself confirmed that the new government will "kick-start" fracking.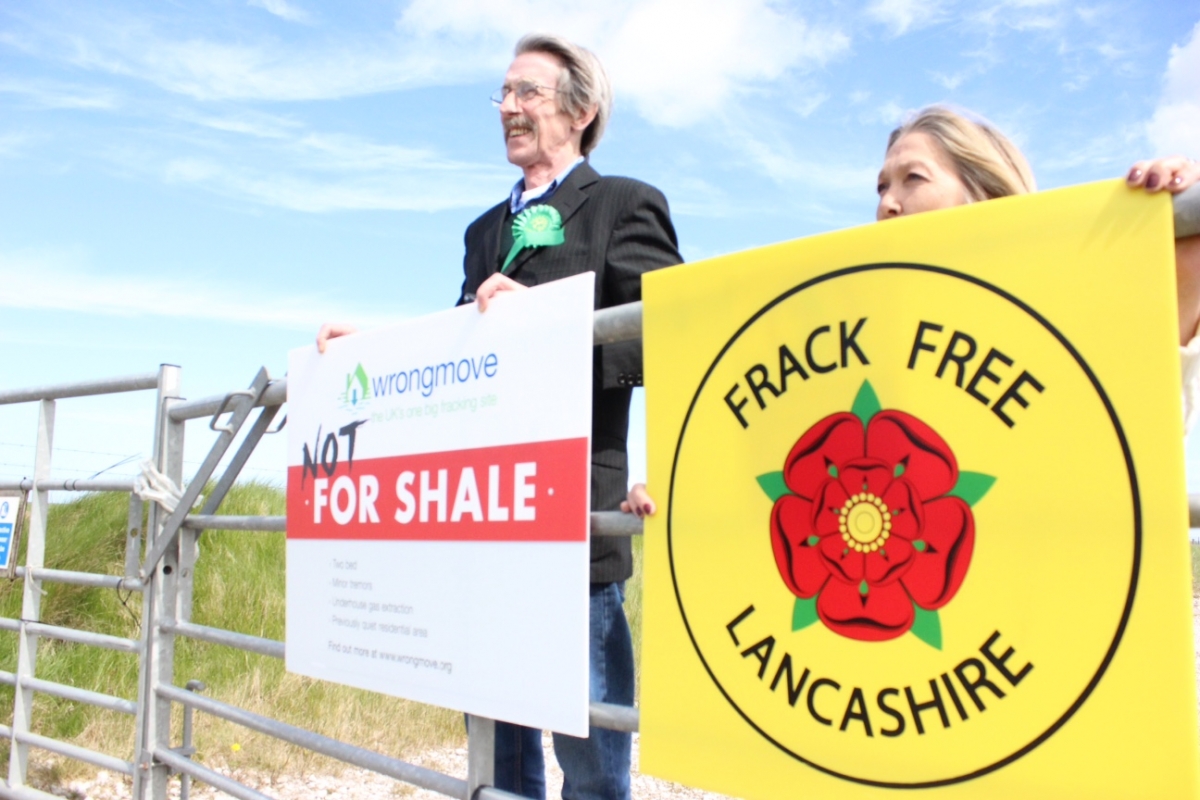 We also did a little digging into Andrea Leadsom and found that her rise to energy minister has correlated with generous donations to the Conservative party by Peter de Putron, a mysterious hedge fund guru. Oh, and he's her brother-in-law.
Looking at shale gas share prices, we discovered that AJ Lucas's shares doubled in the week following Rudd's appointment. AJ Lucas is a founding investor in Cuadrilla, which is at Britain's fracking forefront.
Finally, at the end of the month, we revealed the wave of new fracking applications submitted since the Tories won the election. They don't waste time, do they?
Paris, Profits and the Pope
This month we officially began our Paris COP21 coverage by examining the climate conference's corporate sponsors. Would it surprise you if we told you there are some big-name polluters amongst them?
'French Champions of Pollution' Announced as #Paris #COP21 Sponsors @NaomiAKlein @thischanges http://t.co/p3PXsQ7nfJ pic.twitter.com/b4D6RUZhfX

— DeSmog UK (@DeSmogUK) May 28, 2015
Coal burning giants among climate summit sponsors. Bit like a giant Philip Morris logo @ a lung cancer conf http://t.co/SxFWujVp0W @DeSmogUK

— Stefano Gelmini (@gelmo1981) May 28, 2015
We also continued our investigations into climate 'contrarian' Matt Ridley's coal mines. Turns out the Banks family (who own the firm that mines coal on Ridley's estate) is making millions while Ridley claims his financial benefit from coal "is very small indeed".
All our digging is starting to get traction too, as the Guardian has apparently started enquiring into his coal profits as well.  
And finally, do you remember when we went to Rome to cover the climate deniers that tried to convince the Pope not to speak out on climate change? Well, it turns out we're not the only ones who thought this was a circus.
In anticipation of the Pope's climate encyclical, the Vatican's top advisor spoke out against the climate change deniers, dismissing their criticisms as "absurd".
Do you have any questions or comments? Got any suggestions for investigations? Feel free to email me at [email protected]
Like us on Facebook, follow us on Twitter and check out our mailing list to stay up to date on our latest work!
Photo: Harry Metcalfe via Wikimedia Commons