BY KYLA MANDEL AND BRENDAN MONTAGUE IN PARIS
French energy giant Engie is perhaps the most prominent and most promoted corporate sponsor of the COP21 climate talks in Paris.
Engie, formerly known as GDF Suez, can be seen everywhere from the launch of India's Solar Alliance on Monday to a 'wind tree' outside the COP21 venue at Le Bourget and the white lock-boxes spread throughout the halls where attendees can charge their devices.
And today the company will lead the charge at the opening of Solutions COP21 where corporates are gathering in central Paris to promote their various climate solutions. Here, Engie will be discussing opportunities for start-ups as well as showcasing a solar-powered race car and an air purifying robot.
But as the energy giant continues to boast of its COP21 sponsorship, DeSmog UK takes a closer look at its climate track record.
Energy Lobbying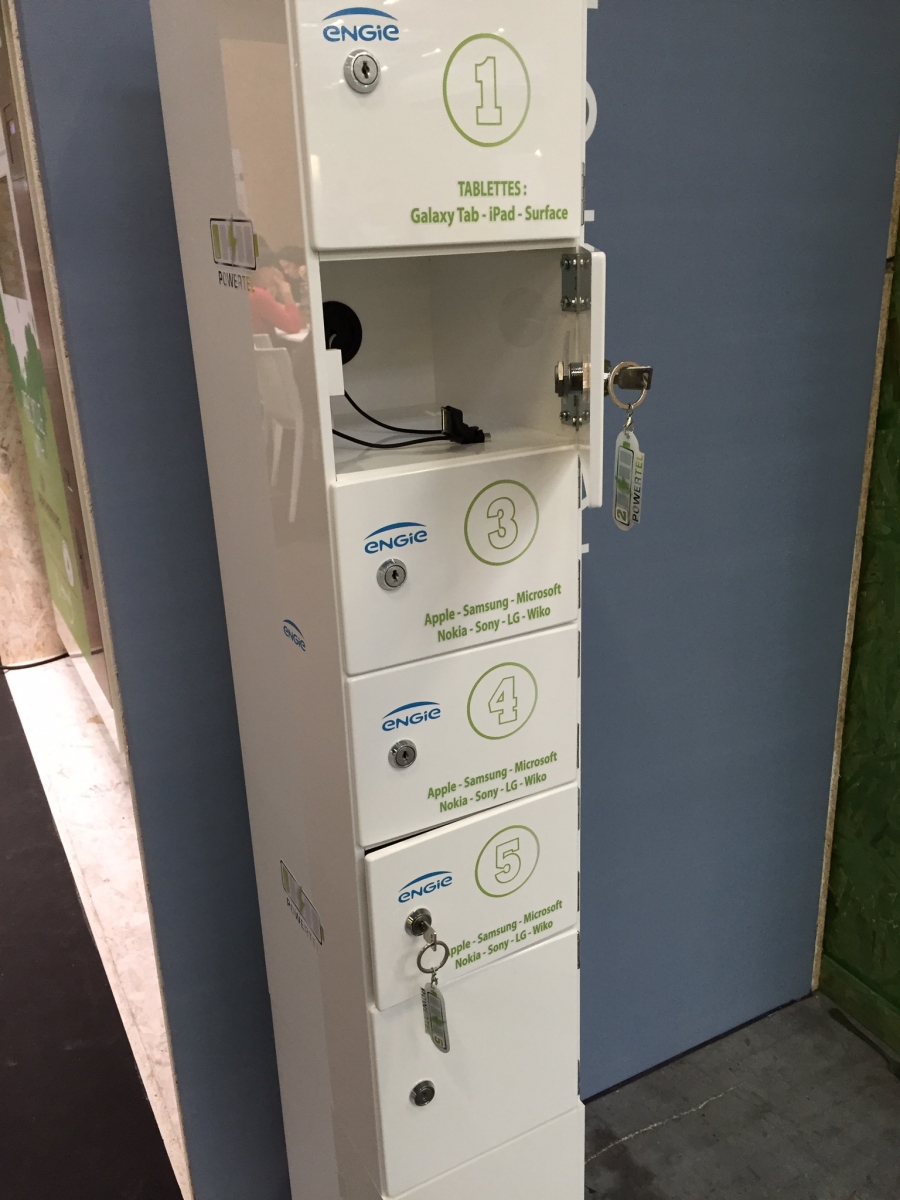 Engie is one of France's two largest electricity and gas providers (the other being EDF) and the French government owns 33 percent of the company.
According to the EU transparency register Engie spent between €2.25 million and €2.49 million in 2014 lobbying the European Commission on energy and the environment.
The company is also a member of BUSINESSEUROPE – an umbrella lobby organisation that is notorious for trying to weaken environmental and climate policies. In fact, just yesterday on December 3 the lobby group held a seven hour meeting in the EU Commission headquarters between Jean-Claude Junker, head of the commission, and several big energy companies.
It is no surprise then that Engie's chief executive Gérard Mestrallet frequently appears at official events here at the climate summit.
As Olivier Petitjean of Multinationals Observatory explained: "There has been a growing trend, especially when you listen to what the French government says, to suggest that corporations have all the solutions to deal with the climate crisis, and that they are the ones that will deliver on the objectives set in Paris."
"This is particularly the case in the energy sector," he continued. "The French government has always been very explicit about its intention to use COP21 to promote the French 'national champions', Engie and EDF."
In September for example Mestrallet spoke alongside French President Holland at a pre-COP21 event. And then in November Engie celebrated the launch of internal discussions  to discuss 'climate and energy' with French environment minister Ségolène Royal.
As the company's website reads: "Under the discussions, ENGIE employees will express their views on key points to be taken up at the annual Conference of the Parties (COP21) climate talk event."
Over the course of the two weeks at COP21 Mastrallet will also be speaking on issues such as access to energy in Africa and on the Paris deal itself.
But as a report released this week shows, Engie has a poor track record in reporting its greenhouse gas emission transparently and taking into account emissions along its value chain – from sourcing raw materials to waste disposal.
Corporate Sway
Asad Rehman of Friends of the Earth International addressed a press conference about corporate influence at the climate summit.
He told DeSmog UK: "Of course we recognise in terms of tackling the climate crisis we need all sectors to play their part, but the question is of course in terms of who determines the role of each of those sectors.
"Is it the state and government acting in the interest of its citizens or are the solutions packages being put forward in the interest of business and corporations?"
"Not only [have] they got a grip on our policy but now we want to put them in the driving seat?" he questioned not just of Engie's involvement in the COP but of corporate presence generally. "It's like putting Dracula in charge of a blood bank."
Engie has been working to promote its clean energy initiatives in the lead up to and throughout the climate talks. But the fact is that still only 4 percent of its power is generated from renewables. If you include nuclear and hydro power this comes closer to 22 percent.
Natural gas on the other hand forms the majority of its generating capacity along with coal and nuclear. And just outside of Paris in Saint Ouen – less than 10km away from the COP21 climate summit – there is a coal plant operated by CPCU, a subsidiary of Engie.