The government must publicly announce an exemption as soon as possible for researchers from a "draconian" new rule banning recipients of government grants from influencing policy, urges a letter sent today to Matthew Hancock, Minister for the Cabinet Office.
The letter, written by Bob Ward, policy and communications director at the London School of Economics' Grantham Research Institute on Climate Change and the Environment, comes as an official petition launched by Ward calling for the exemption of researchers from the 'anti-lobby' clause has reached more than 11,000 signatures – meaning the government is now required to respond.
The new clause, set to come into effect 1 May, was announced by the Cabinet Office at the beginning of February. This new rule will see any groups that receive public money banned from using those funds to attempt to influence either government or Parliament.
The Institute of Economic Affairs, a free market think tank with ties to oil, tobacco and climate deniers, was credited for inspiring the policy change.
Critics of the clause argue that its vague nature amounts to a "muzzling" of scientists and could impact on key policy areas, including climate change.
As Ward argues in the letter: "It will severely reduce the evidence base on which policy decisions would be made, and will cut off a hugely valuable source of independent expert advice for policy-makers.
"In short, it will be bad for policy-making, bad for the public interest and bad for democracy."
 
---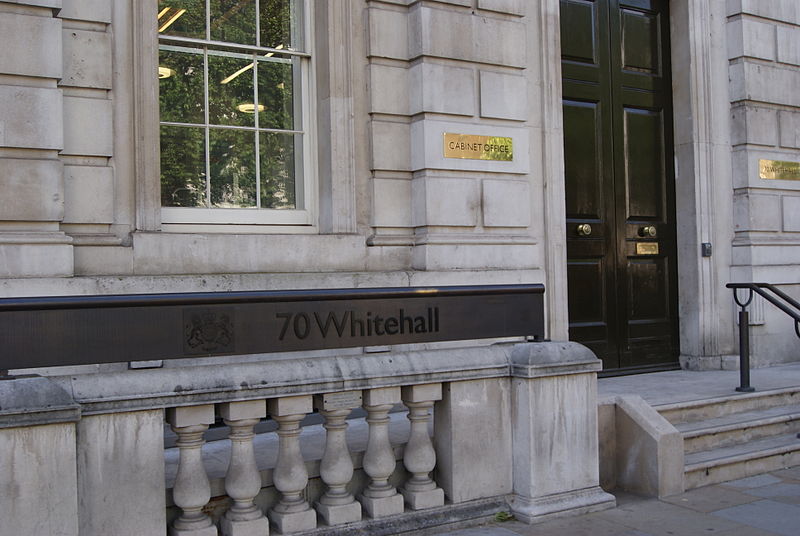 CHECK OUT MORE OF DESMOG UK'S COVERAGE OF THE ANTI–LOBBY CLAUSE 
MPS CALL ON GOVERNMENT TO 'URGENTLY' REMOVE CLAUSE ON PUBLIC FUNDING THAT COULD STIFLE SCIENTIFIC CRITICISM
UNDERSTANDING THE POTENTIAL CLIMATE SCIENCE IMPACTS OF THE UK GOVERNMENT'S NEW ANTI–LOBBY CLAUSE
FREE MARKET THINK TANK BEHIND 'ANTI–LOBBY' CLAUSE UNDER INVESTIGATION BY THE CHARITY COMMISSION
---
However, more than two months have passed since these issues were first raised by the media, research community and mps, and the government has yet to publicly address the issue.
And now, Ward fears the government may seek to use the purdah period ahead of local elections beginning 14 April, "as an excuse not to make a statement on this issue". This pre-election period prevents central and local government from making announcements about any new or controversial government initiatives.
"The failure of the Cabinet Office to be upfront about the application of this draconian new regulation to grants to researchers in universities and research institutes means that many of those who will be affected have not yet realised the full implications," writes Ward.
He continues: "Given that there is now less than a month until it is due to take effect, I urge you to announce, without delay, that universities and research institutes will be exempt from the new 'anti-lobbying' clause."
"I hope you will appreciate the importance of the exemption being announced before the clause is due to take effect."
As Ward points out, "there is widespread support, among those who are aware of the issue, for an exemption."
Organisations such as Universities UK, and Research Councils UK – which were not originally consulted on the impacts of this clause – have been calling for an exemption.
And last month, during the House of Lords Science and Technology Select Committee, universities and science minister Jo Johnson recognised "that this is an important issue."
Johnson told the committee: "We are in discussions with stakeholders to determine exactly how this might apply to the research base, knowing, as we do, that the research base, scientists and academics make a tremendous contribution to the development of evidence-based policy.
"We want to put in place an exemption that continues to allow that to be possible within the framework of tight management of public money."
On March 30, Hancock wrote a letter in response to 140 civil society groups calling for the anti-lobby clause to be overturned in which he failed to quell fears about the clause's potential impacts.
Photo: Financial Times via Flickr