Communities Secretary Sajid Javid has decided to delay a landmark decision on whether to give the go ahead to a new UK coal mine.
The decision on whether to allow a proposed new opencast coal mine near the Northumberland beauty spot of Druridge Bay was due today.
A representative for the Secretary of State wrote a letter to campaigners, seen by DeSmog UK, to apologise for the delay, saying Javid was "not in a position to publish on the application".
It said the Ministry of Housing, Communities and Local Government would "endeavour to minimise the delay as much as possible".
A spokesperson for the department would not elaborate on reasons for the delay, simply telling DeSmog UK that the minister "will make a decision in due course".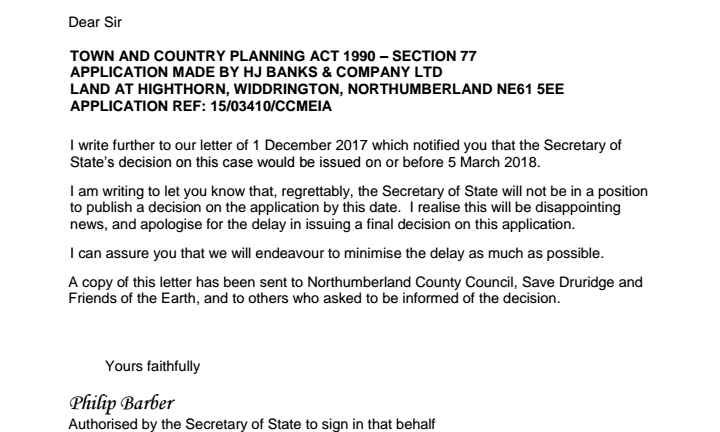 Javid originally 'called-in' the Druridge Bay project, asking the planning inspectorate to do a full report, because he wanted to know if or how it would fit with the government's wider climate and coal phase-out policies.
That report was delivered on 4 December 2017, with the Secretary of State then having three months to make a decision.
Campaigners have long fought against the development, with many previously telling DeSmog UK of their fears for the local tourist economy should the plans go ahead.
The campaigners DeSmog UK spoke to remain optimistic Javid will reject the plans.
Jeannie Kielty, community relations manager for The Banks Group, the company that behind the plans, told local news website Chronicle Live yesterday that: "We remain keen to progress our investment and job creation plans at Highthorn as soon as possible, and are therefore extremely disappointed at this further delay in being able to do so."
Photo: Fiona in Eden via Flickr | CC2.0